Music Worcester
Announces
2023-2024 Season
165th Season has 20 Genre-Spanning Performances planned for 2023-24
Subscription packages for three or more events, along with single tickets, are on sale at musicworcester.org.
Celebrating its 165th Season of presenting world class performing arts to Central Massachusetts, MUSIC WORCESTER's genre-spanning schedule features more than 20 different events, from classical works old and new, to jazz, Celtic, spiritual, and more.
MUSIC WORCESTER's Executive Director Adrien Finlay promises "an incredibly exciting, wide-ranging roster of talent for the 2023-24 Season, one that welcomes acclaimed artists making their Worcester debuts, as well as others returning to delight our audiences as beloved friends."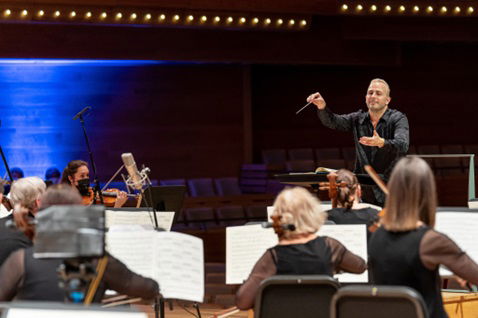 MUSIC WORCESTER's 2023 Artist-in-Residence, violinist Vijay Gupta, kicks-off the season September 23rd in concert with his Darshan Trio and dancer Yamini Kalluri, continuing his residency with performances and collaborations with local non-profits established earlier in the year.
He returns November 10th with a performance of composer Reena Esmail's cantata "This Love Between Us" in a concert collaboration between Gupta, The Worcester Chorus, CONCORA, and the Kuchipudi-inspired Kritya Dance Ensemble.
"We're excited to have one of the most sought-after conductors in the world, Yannick Nézet-Séguin, make his first appearance with us leading his Montreal-based Orchestre Métropolitain," said Finlay. "We're also looking forward to the debuts of a cappella sensation Voces8, Gospel choir American Spiritual Ensemble, soprano Jeanine De Bique, and mandolin master, vocalist, and composer Chris Thile, who joins The Knights for a concert on October 27th."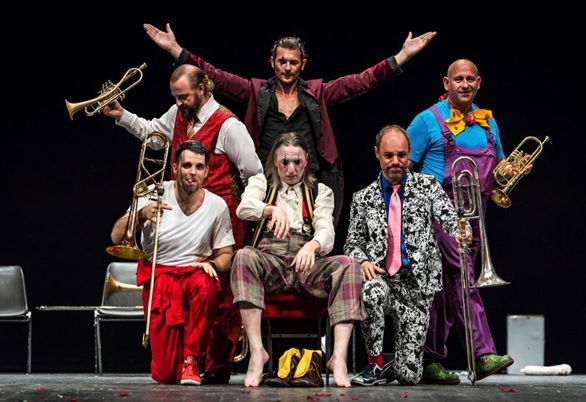 Among the musicians familiar to MUSIC WORCESTER audiences this season are Canada's reigning Celtic couple Natalie MacMaster & Donnell Leahy on March 9th, comedic ensemble Mnozil Brass on March 1st, and guitarist Frank Vignola who performs May 18th with violinist Tessa Lark, also making her MUSIC WORCESTER debut.
"Our own Worcester Chorus continues, as it has for so many decades, to serve as an integral part of MUSIC WORCESTER, performing five different programs on the schedule," said Finlay. "In addition to November's concert with Vijay Gupta, the Chorus will sing the annual "Messiah" December 2nd; The Worcester Chorus Women's Ensemble presents their Holiday Concert December 17th, on February 25th "Voices of Eternal Light" features the Chorus with The Women's Ensemble, and the Chorus is back in full for Bach's stirring "Mass in B-Minor" May 5th."
The National Symphony Orchestra Ukraine which last appeared in Worcester during the 2019-20 Season, returns to perform February 9th. MUSIC WORCESTER is donating all ticketing proceeds from this concert to humanitarian relief causes supporting basic needs on the ground in Ukraine and Ukrainian refugees worldwide, including the World Central Kitchen and the United Nations Refugee Agency.
As a bridge to the 2023-24 Season, Summer@MW presents a three-concert series that brings bluegrass master Sam Bush to the Hanover Theatre on Thursday June 9th, jazz vocalist Cécile McLorin Salvant to the BrickBox Theatre at JMAC July 21st; and jazz guitarist/vocalist John Pizzarelli at Mechanics Hall July 22nd.
Tickets and information on these and all Music Worcester events can be found at musicworcester.org.
The 2023-2024 Season
Darshan Trio: See Yourself Vijay Gupta, violin; Dominic Cheli, piano; & Yoshika Masuda, cello Exploring pairings of composers: Esmail & Mendelssohn, Pärt & Beethoven, Couperin & Ravel. Saturday, 9/23/2023 at 8PM Tuckerman Hall
Gavilán Brothers Documentary Viewing & Recital Aldo López-Gavilán, violin & Ilmar Gavilán, piano Recital and showing of the 2020 film Los Hermanos, detailing the brothers' start in Cuba to their international careers. Sunday, 10/15/2023 at 4PM St. John's High School
Avi Avital, mandolin & Hanzhi Wang, accordion Kreisler Praeludium and Allegro, Mozart Sonata No. 21, De Falla Danse Espagnole No. 1, Villa-Lobos Bachiana Brasilieras No. 5, Saint-Saens Intro/Rondo Capriccioso. Sunday, 10/22/2023 at 4PM BrickBox Theater at JMAC
The Knights Orchestra Chris Thile, mandolin & vocals Caroline Shaw Is a Rose: And So, Thile New Work for Mandolin & Orch, Dvorak Quartet No. 12, "American," Bach Double Violin Concerto, Chris Thile & Colin Jacobsen, soloists. Friday, 10/27/2023 at 8PM Mechanics Hall
Lucerne Festival Orchestra Midori, violin Daniel Dodds, conductor Honegger Pastorale d/été, Schumann Violin Concerto, Beethoven Romance in F Major, Beethoven Symphony No. 4. Friday, 11/3/2023 at 8PM Mechanics Hall
This Love Between Us Worcester Chorus & CONCORA Chris Shepard, Artistic Director, Vijay Gupta, violin, Kritya Dance Ensemble. Reena Esmail This Love Between Us, Bach Sinfonia in D & Magnificat. Friday, 11/10/2023 at 8PM Mechanics Hall
Handel Messiah Worcester Chorus Chris Shepard, Artistic Director. Saturday, 12/2/2023 at 8PM Mechanics Hall
Holiday Concert Worceseter Chorus Women's Ensemble Mark Mummert, Artistic Director Sunday, 12/17/2023 at 4PM Trinity Lutheran Church
Tchaikovsky, Paganini, & Gershwin Andrew Armstrong, piano; Kevin Zhu violin, Jan Vogler cello. Bach Cello Suite No. 1, Paganini Caprices for Violin, Gershwin Rhapsody in Blue, Tchaikovsky Piano Trio in A Minor. Wednesday, 1/24/2024 at 7:30PM BrickBox Theater at JMAC
National Symphony Orchestra of Ukraine Volodymyr Sirenko, conductor Volodymyr Vynnytsky, piano. Berezovsky Ukrainian Symphony, Saint-Saens Piano Concerto No 2, Dvorak Symphony No 8 Friday, 2/9/2024 at 8PM Mechanics Hall
Voces8 A cappella sensation and 2023 Grammy-nominated ensemble. Saturday, 2/10/2024 at 8PM Mechanics Hall
Jeanine De Bique, Soprano & Warren Jones, piano. Program to feature songs/lieder by Benjamin Britten, Hugo Wolf, H.T. Burleigh, & others, as well as Caribbean folk songs. Friday, 2/23/2024 at 8PM Curtis Performance Hall
Voices of Eternal Light The Worcester Chorus & Worcester Chorus Women's Ensemble Haugen Anne Frank: A Living Voice, Lauridsen Lux Aeterna. Sunday, 2/25/2024 at 4PM First Baptist Church
Mnozil Brass Friday, 3/1/2024 at 8PM Mechanics Hall
Orchestre Métropolitain Yannick Nézet-Séguin, conductor Tony Siqi Yun, piano Cris Derksen new commission, Rachmaninoff Piano Concerto No. 2, Sibelius Symphony No. 2 in D Major. Sunday, 3/3/2024 at 4PM Mechanics Hall
Natalie MacMaster & Donnell Leahy Saturday, 3/9/2024 at 8PM The Hanover Theatre
American Spiritual Ensemble Saturday, 4/6/2024 at 8:00PM Curtis Performance Hall
Bach B Minor Mass The Worcester Chorus Chris Shepard, Artistic Director Orchestra of Emmanuel Music Sunday, 5/5/2024 at 4PM Mechanics Hall
Marc-Andre Hamelin Ives Second Piano Sonata "Concord," Schumann "Forest Scenes", Ravel Gaspard de la nuit Thursday, 5/9/2024 at 7:30PM Mechanics Hall
Tessa Lark, violin/fiddle & Frank Vignola, guitar Classical meets jazz. Friday, 5/18/2024 at 8PM Tuckerman Hall
Tickets and information on these and all Music Worcester events can be found at musicworcester.org.
COVID 19 PROTOCOLS
Contact Venues for Most Updated COVID-19 Safety Protocols and Information.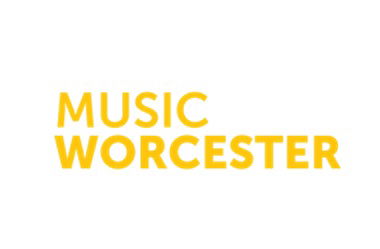 ABOUT MUSIC WORCESTER
MUSIC WORCESTER, INC originally known as the Worcester County Music Association, for years ran the Worcester Music Festival. Current programs reflect the merger in the mid-1990s of the Festival with the International Artists Series and the MA Jazz Festival. Performances regularly include visiting orchestras and guest soloists, chamber music ensembles and ballet companies, world music and jazz groups, and choral masterworks. Multiple educational programs currently serve youth and families of greater Worcester: masterclasses by visiting artists, Tickets to Opportunity, Festival Singers, in-schools residencies, and the Artist-in-Residency program currently led by violinist Vijay Gupta. Integral to MUSIC WORCESTER's annual operations, The Worcester Chorus has been part of the organization since the very first concert season in 1858.
MUSIC WORCESTER
BOX OFFICE PHONE # 508-754-3231 x 202
319 Main Street
Worcester, MA 01608-1511
Box Office/Ticketing Hours: Monday-Friday, 10am-4pm
NOTE: Office hours vary during concert weeks