The Boch Center Wang Theatre
and
China Arts and Entertainment Group
Presents the U.S. Premiere
of Image China's Award-Winning Dance Drama
"MULAN

"
Cast Includes: Hao Ruoqi as "MULAN"
Performances:
September 23, 2023 at 7:30pm
September 24, 2023 at 1:30pm
TICKETS:
For Tickets contact the Boch Center Wang Theatre at bochcenter.org.
PARKING BOOK PARKING
COVID 19 PROTOCOLS
Contact Venue for Most Updated COVID-19 Safety Protocols and Information.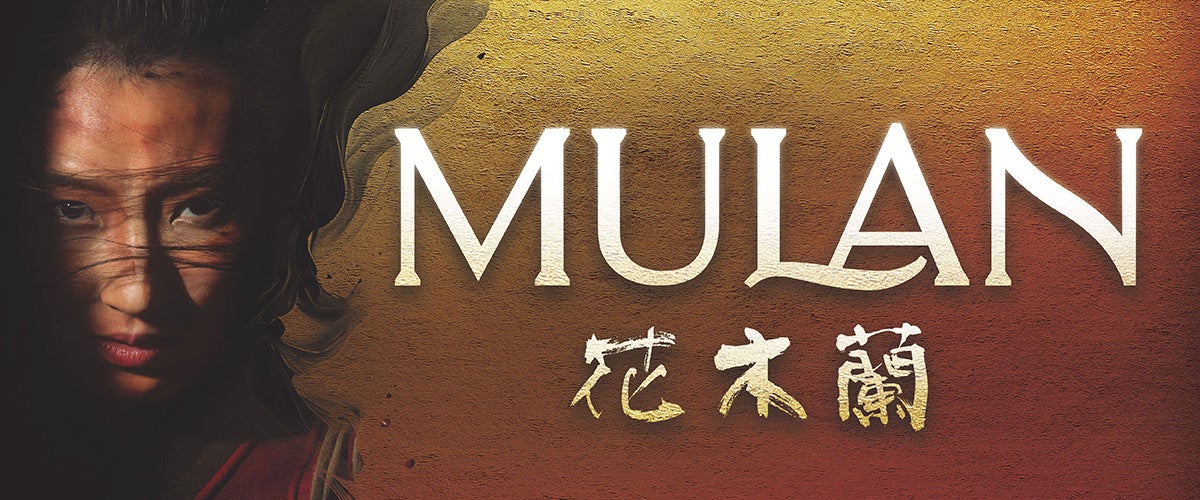 ABOUT THE SHOW
The Chinese dance drama MULAN, based on the beloved story of family devotion, loyalty, and love, tells the tale of a young woman in ancient China who disguises herself as a man to take her father's place in the army.
MULAN embarks on a heroic journey of self-discovery that takes her into battle, yet through which she ultimately finds love, peace, and freedom.
This modern interpretation reimagines the classic tale of the legendary female Chinese warrior HUA MULAN, exploring themes of self-identity and empowerment through remarkable and compelling dance numbers and exquisite music.
MULAN is an artistic, choreographed re-telling of a quintessentially Chinese tale.
Unlike the traditional legend of HUA MULAN, which celebrates her warrior spirit, this production also spotlights her strength in her pursuit of love and peace.
Hao Ruoqi, principal dancer for the China National Opera & Dance Drama Theater, performs in the title role.
She combines her classic dance training with martial arts to imbue the character of MULAN with grace, strength, and agility.
"I think MULAN was not only a strong person, but also a woman who was capable of great love, wisdom, and the ability to embrace everything," shared Hao Ruoqi in a recent interview with CGTN.
Performed by China Ningbo Performance & Arts Group, the production of MULAN includes 45 dancers, with choreography by Zhou Liya and Han Zhen, critically acclaimed creators in China's dance world.
As female choreographers, they provide a unique perspective in telling the tale of MULAN through dance:
"Usually, you see a lot of lifting in pair dances, and the female role always appears to be soft and beautiful. However, MULAN has a righteous and strong character. The wushu [Kungfu] fight is a challenge to the dancers, who have to conquer another body movement method when practicing."
The set design for MULAN includes a multi-ton revolving circular stage, its cyclical motion symbolizing life, death, and remembrance. When spinning rapidly, the revolving platform intensifies the battle scenes.
Zhou Liya explains, "In our traditional culture, a circle represents reunion and a wish for perfection, which has been applied to the stage design. But in the war scenes, the audiences will notice a broken circle."
MULAN is selfless, wise, and understands her moral responsibility. However, for MULAN, morality extends beyond just her small community to encompass her entire nation, and humanity overall.
In December 2018, the acclaimed dance drama MULAN won China's prestigious 11th China Dance Lotus Award for Dance Drama, issued by the China Federation of Literary and Art Circles and the China Dancers Association. This represents the highest honor for dance in China.
The first production of Chinese dance drama to return to the United States since 2020, MULAN is a part of China Arts and Entertainment Group's Image China cultural exchange initiative, which aims to introduce traditional and contemporary Chinese performing arts to audiences around the world.
Since its inception in 2009, Image China has presented works at venues across the globe, including Lincoln Center in New York; The Kennedy Center in Washington, D.C.; and performance venues in Australia, New Zealand, UK, Germany, Italy, and throughout Europe.
For Tickets contact the Boch Center Wang Theatre at bochcenter.org.

ABOUT THE WANG AND SHUBERT THEATRES
Just as the city and audience have evolved with the times, the Boch Center, as guardian of the WANG and SHUBERT THEATRES (and from 2012-15, the Center also managed the historic Emerson Colonial Theatre), has changed to meet the needs of its community.
Uniquely using a Balanced Scorecard (a Fortune 500 management framework), strategy map, and strategic dashboard, the Boch Center ensures that our Theatres and programs stay relevant to the community we serve. Today, the Boch Center is considered a best practice institution and nonprofit arts leader. With the belief that arts make and keep us a civilized nation, the Boch Center is dedicated to providing high-quality, diverse and culturally relevant arts and entertainment, and arts education programming for New England residents and visitors.
ABOUT THE BOCH CENTER
The Boch Center is one of the nation's leading nonprofit performing arts institutions and a guardian of the historic WANG and SHUBERT THEATRES. As New England's largest cultural venue, the Boch Center is home to theater, classical and popular music, dance, comedy, opera, Broadway musicals, family entertainment, and more. Located in Boston's historic Theater District, the Boch Center also offers a diverse mix of educational, cultural and community outreach initiatives, including the City Spotlights Leadership Program and the Folk Americana Roots Hall of Fame; collaborates with artists and local nonprofit arts organizations; preserves historic venues; and acts as a champion for Greater Boston's arts and cultural community. Learn more at bochcenter.org.