Lowell Memorial Auditorium
Presents Michael Flatley's
"LORD OF THE DANCE:

25TH ANNIVERSARY EDITION"
25 Years of Standing Ovations!
One Night Only!
Lowell Memorial Auditorium, 50 East Merrimack Street, Lowell, MA. 01852
Performance:
November 18, 2023 at 8:00pm
TICKETS:
Contact the Box Office Monday through Friday, 10:00am - 4:00pm at # 800-657-8774 or visit www.lowellauditorium.com
COVID 19 PROTOCOLS
Contact Venue for Most Updated COVID-19 Safety Protocols and Information.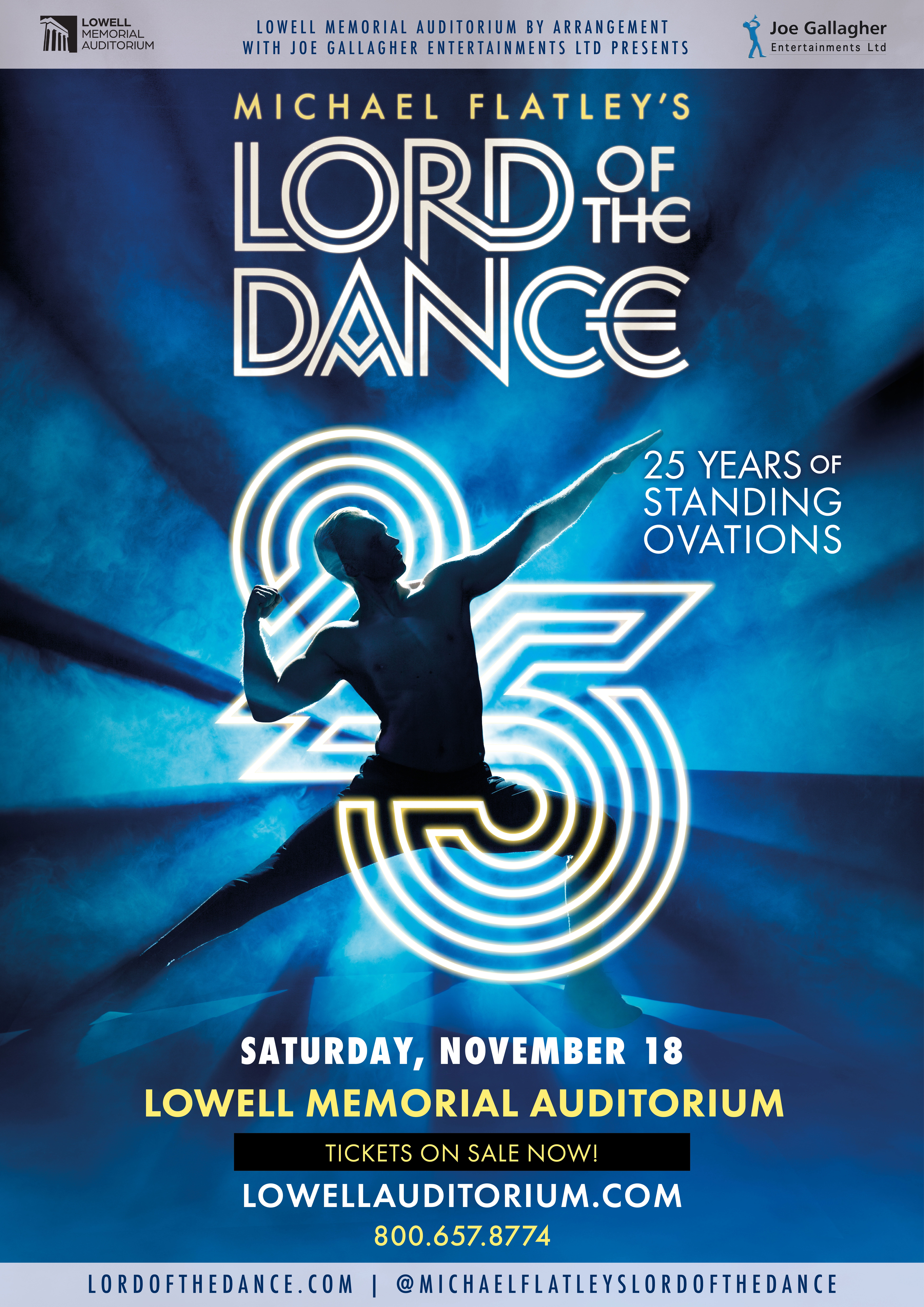 ABOUT THE SHOW
Lowell Management Group will present MICHAEL FLATLEY'S "LORD OF THE DANCE: 25TH ANNIVERSARY EDITION."
MICHAEL FLATLEY'S ground-breaking choreography for "Riverdance" was followed by massive global success with the hit show, "LORD OF THE DANCE."
MICHAEL FLATLEY once said, "Everyone in the world will tell you, 'No, it can't be done.' Every time I hear that, I know I'm close to success." T
his philosophy was a main driving factor in the journey to MICHAEL FLATLEY'S "LORD OF THE DANCE" which FLATLEY began developing in 1995 following his departure from "Riverdance."
For a quarter of a century, MICHAEL FLATLEY'S "LORD OF THE DANCE" has been dazzling audiences across the globe with its unique combination of high-energy Irish dancing, original music, storytelling, and sensuality.
The show will go to the next level in for its 25th Anniversary Tour.
Fans can expect new staging, new costumes, and choreography, plus cutting-edge technology, special effects, and remarkable lighting.
Kevin T. Baldwin is a member of the American Theatre Critics Association (ATCA)
@MetrmagReviews
@Theatre_Critics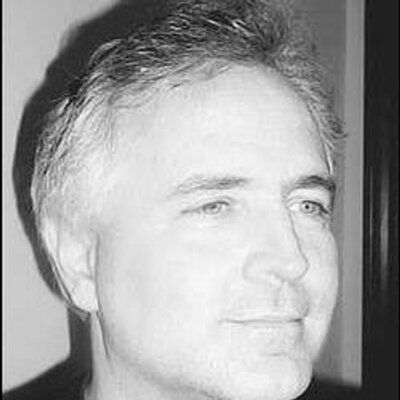 ABOUT THE LOWELL MEMORIAL AUDITORIUM
Designed by the noted architectural firm of Blackall, Clapp & Whittemore, THE LOWELL MEMORIAL AUDITORIUM was dedicated in 1922, presided over by Calvin Coolidge, former Massachusetts Governor and at that time, Vice President of The United States. The hall quickly became a center of civic life in Lowell.
In addition to playing host to entertainment, conventions, civic and religious programs, THE LOWELL MEMORIAL AUDITORIUM has seen its fair share of stars, from the big bands of Tommy Dorsey and Benny Goodman to Frank Sinatra, Paul Anka, Olivia Newton John, Dolly Parton and others. More recent headliners include the J. Geils Band, Willie Nelson, Lynyrd Skynyrd, Martina McBride, Bruce Springsteen and the Dropkick Murphys.
THE LOWELL MEMORIAL AUDITORIUM is part of the historical fabric of Lowell that, for over 100 years, still continues to shine a light on unique cultural offerings and the cultural community that make up the city.
THE LOWELL MEMORIAL AUDITORIUM
50 East Merrimack Street
Lowell, MA. 01852
Phone # 1-800-657-8774