(COVER PHOTO: The CAST of "The Band's Visit," playing at the Hanover Theatre in Worcester, MA. from June 16 through June 19, 2022. Photo Credit Matthew Murphy)
Kevin T. Baldwin
METRMag Reviewer
# 774-242-6724
The Hanover Theatre for the Performing Arts
will present the Broadway Musical
"The Band's Visit"
Music & Lyrics By David Yazbek
Book By Itamar Moses
Directed By David Cromer
Based on "The Band's Visit" story by Eran Kolirin
Cast Includes: Janet Dacal (Dina), Sasson Gabay (Tewfiq), Joe Joseph (Haled), Clay Singer (Itzik), Yoni Avi Battat (Camal), Coby Getzug (Papi), Joshua Grosso (Telephone Guy), Kendal Hartse (Iris), David Studwell (Avrum), Ali Louis Bourzgui (Standby), Billy Cohen (Zelger), Layan Elwazani (Julia), Marc Ginsburg (Sammy), Loren Lester (Standby), Dana Saleh Omar (Standby), James Rana (Simon), Ariel Reich (Anna), Nick Sacks (Standby), Hannah Shankman (Standby), Ramin Doostdar (Standby).
Additional Creative Team:
Patrick McCollum – Choreography; Andrea Grody & Dean Sharenow - Music Supervisors; Scott Pask - Scenic Designer; Sarah Laux - Costume Designer; Tyler Micoleau - Lighting Designer; Kai Harada - Sound Designer; Maya Ciarrocchi - Projection Design; Charles Lapointe - Hair & Wig Design; Seth Sikes & Zi Alikhan - Associate Directors; Jesse Kovarsky - Associate Choreographer; Tara Rubin Casting - Casting Director; Peter Van Dam, CSA – Casting; Zohar Tirosh-Polk - Israeli Dramaturg & Dialect Coach; Rick Bertone - Music Director; Jamshied Sharifi - Orchestrations
Presented at the Hanover Theatre for the Performing Arts, 2 Southbridge St., Worcester.
For More Information:
877-571-SHOW (7469)
Performances:
June 16, 2022 at 7:30pm
June 17 & 18, 2022 at 8:00pm
June 18, 2022 at 2:00pm
June 19, 2022 at 1:00pm and 6:30pm
METRMAG Spotlight On: "The Band's Visit" Interview with Dana Saleh Omar
"The Band's Visit" tour bio for Dana Saleh Omar has the description "musician-actor-activist and creator."That is quite a checklist or, as Dana describes it "a lot of hyphens." However, as Dana explains, there is a personal balance to these activities and "The Band's Visit" is one of those rare projects that seemingly checks ALL these boxes.
"Some shows check off some boxes," the multi-hyphenated individual stipulates.
Another local show Dana was involved in, "We Live in Cairo," written by Daniel and Patrick Lazour, checked many of those same boxes. That show hit the Boston theatre scene in 2019 when it played over at the Loeb in Cambridge for the American Repertory Theatre.
"It was deepened art and activism and conversations of both," Dana says. "With this show ("Band's Visit") we have characters with problems in finding a way to communicate. And the show opens doors to fantasy by showing us a real, honest way to bridge such gaps between people who might be fighting or are in disagreement with one another."
The show is described by the 2021 tour as a "joyously offbeat story, set in a town that's way off the beaten path, a band of musicians arrive lost, out of the blue. Under the spell of the desert sky, and with beautiful music perfuming the air, the band brings the town to life in unexpected and tantalizing ways. Even the briefest visit can stay with you forever."
Dana Saleh Omar attended Loyola University and achieved a BS in Education. As a young person in high school, similar to her hyphenated adult activities, while she performed in high school she had varied other interests as well.
"I had a well-rounded adolescence," She describes. "In one of my earlier shows, I was a step-sister in 'Cinderella,' so I guess back then I was drawn to playing horrible people on stage. But I also did sports (soccer, volleyball) and community service. At Loyola, I was interested in teaching, got my degree, but later on in life was pulled more in the direction of acting. I feel, as an artist, with your craft, you can use some of your outside experiences to draw from."
Additional acting experience came while working with a troupe called the Hypocrites, which adapted older pieces like by composers Gilbert and Sullivan and made them contemporary.
"These shows were adapted to be contemporary to make people fall in love with them," Dana says. "Really good 'ear worm' music. Those were (performances) focused on 'promenade audiences' where they were right on stage with us. So, it was a more intimate atmosphere and we brought joy and music literally to your face."
Somewhere between Pittsburg and Baltimore tour dates in March, 2020, the "Band's Visit" tour ceased due to the pandemic. The show remained on hiatus for the balance of 2020 and throughout most of 2021, literally resuming a matter of weeks ago.
Acting as both observer and participant, Dana describes her enthusiasm at experiencing the level of professionalism involved in this resumption process.
"With this combination of people coming back AND with new people coming in and being very prepared, there was both excitement and adrenaline," She says. "So many competent people are involved in this company and creative team. They want to tell this story. It was incredibly easy to get this back up on its feet."
Art and artists suffered greatly as the pandemic hit and shut everything down. Dana, having been involved in multiple creative areas, briefly describes how the shutdown impacted her life.
"It came in waves. I was working on  "Frankenstein: A Ghost Story" which was a beautiful and internal process. I composed for the first time – in partnership with my co-writers which was so incredible. So, coming out of that, I went into a shutdown into every other area of my life. But I was able to focus on a pilot based on my life. As part of that process, I watched a bunch of favorite TV and movies, to really watch and follow along with how they were scripted. Telling stories on film, which was the goal, that was what I really focused on during the time not being able to create with people."
Now functioning in the capacity of "Standby" for "Band's Visit," Dana Saleh Omar describes how she, and the four other performers serving in this capacity for the tour, are literally "standing by" to step in and assume any number of roles within the production.
"Could be anything – there's a variety of reasons as to why a person (in the show) needs to step away and, especially with COVID-19, there could be other reasons in play. We (the Standby actors) each cover a specific number of roles. We coordinate and we have tags. So, I have several female characters in the show (to be ready to play at a moment's notice)."
For the "Band's Visit" 2021 tour, she was brought on board around June as her agent sent a notice. After a zoom call and in-person audition, she claims it was "Kismet" that things just worked out the way they did because, when advised she would be joining the cast of the new 2021 tour, she says she was "very excited."
"I had seen 'Band's Visit' a couple of years back and it was emotional, seeing this show which had so much Middle Eastern music in it was an emotional moment. So, to be cast now, for that I am eternally grateful."
"What I find that's fascinating about this show is that there is an incredible story told in a very quiet way - with all these characters who are so raw, so honest," Dana says. "In musical theatre, there's always an element of 'pausing reality' to burst into song to follow someone's internal musical journey. The music here is so beautiful and, as an actor, you are able to follow your honest instincts. It is truly a play with music."
According to Dana everybody involved in the production is staying safe and taking all necessary precautions.
"We have a COVID person who is incredible. We test twice a week and wear masks during rehearsals."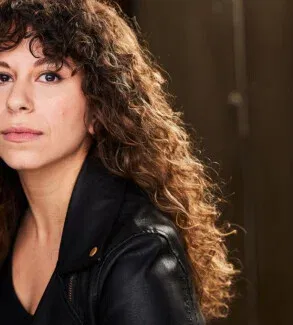 (PHOTO: Headshot of Dana Saleh Omar from "The Band's Visit", playing at the Hanover Theatre in Worcester, MA. from June 16 through June 19, 2022. Photo Courtesy of the Tour)
For audiences, there may be a strong emotional outburst of applause at seeing live theatre again.
Possibly, in no small part, because they are finally able to release dormant or suppressed emotions (that they would normally convey when seeing shows) that have built up over time during the pandemic shutdown.
Dana describes what she has seen and how, with experiencing live theatre again, some audiences they have performed before, are finally able to release and fully enjoy the shows.
"They have been very responsive as we've really been the first (or one of the first) Broadway shows to come back to these towns. There are announcements made before each show telling people that we are back, which is good because we are still in this very scary world. The pandemic is still going on. We (the cast) get emotionally grateful whenever we hear the raucous applause this show receives."
She states that this show brings that out of audiences "because they are able to connect to it quicker."
"Just being in a room like that is so regenerative," She says.
As the tour makes its way to Massachusetts, the actress says she is looking forward to her return to the area.
"I love Boston. I have family in Hingham. I love Massachusetts in the fall. Super excited."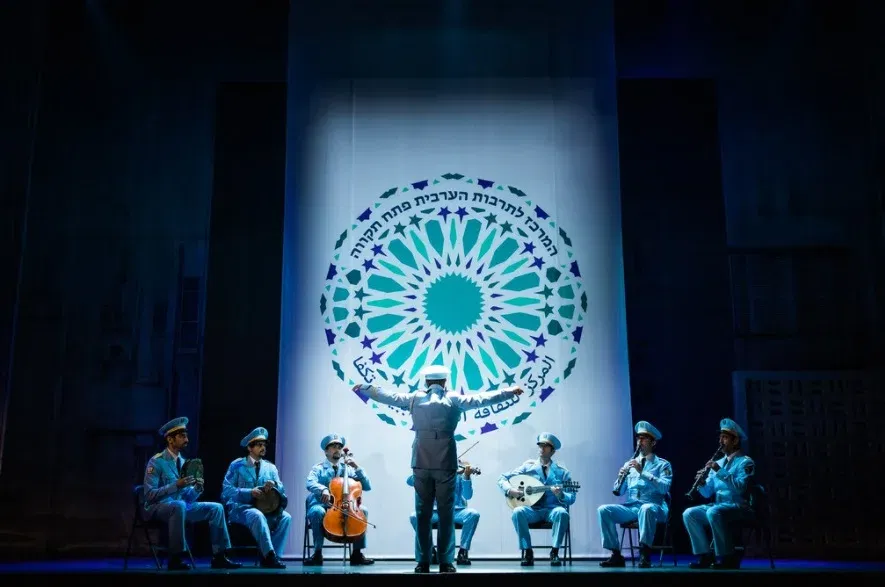 (PHOTO: The CAST of "The Band's Visit," playing at the Hanover Theatre in Worcester, MA. from June 16 through June 19, 2022. Photo Credit Matthew Murphy)
"The Band's Visit" tour director is Tony® Award winner David Cromer and the musical actually has TWO music supervisors in Andrea Grody & Dean Sharenow. Dana describes working with the production team of this tour.
"They are very lovely to work with. From the very beginning. Nourishing us to see the story. You know, there are certain 'rooms' you walk into, as an actor, and you get this feeling like you are waiting for the other shoe to drop. But, from the very first audition until now, this has been just a beautiful 'room' to be part of.
Also Tony® Award winning, the David Yazbek score for "Band's Visit" (with Tony® Award winning orchestration by Jamshied Sharifi) is quite removed from the scores the composer has done over the years.
When compared to "Dirty Rotten Scoundrels", "Full Monty" or "Tootsie," while his music always flows beautifully, those scores tend to have a lightheartedness feel whereas "Band's Visit" is more intricate, eloquent, occasionally melancholy or even more subdued. As a performer and musician, Dana has her own perspective of the material.
"I agree wholeheartedly," Dana says. "This music is eloquent in its simplicity. As you listen to it more often you tend to find new things, like in his lyrics 'Two suns, no shadow' (from "Haled's Song About Love"):
"You glow, she glows. Two suns, no shadow.
Your skin, her skin, And everything's alight.
No edge, no edge. No walls, no border.
Two streams of water, That become the sea."
"So many moments like that where lyrics just hit you in a different way."
After the "Band" finally departs and the tour closes, what comes next for Dana Saleh Omar? Does she take on new activities as "musician-actor-activist and creator" or does she, perhaps, seek to add more hyphens and move onto something completely different?
"Right now, I am just riding this wave. For the pilot, I am planning on shooting in the spring. After that, I hope 'Frankenstein' will find a home sometime after."
And, ultimately, what does she hope Worcester audiences (and those audiences beyond) will come away with after seeing "The Band's Visit"?
"The importance of connection. The importance of having hope. And the importance and understanding that those two are connected, especially at times when you find yourself in a place where you might have felt stuck before."
Approximately one hour and 40 minutes with no intermission
Kevin T. Baldwin is a member of the American Theatre Critics Association (ATCA)
@MetrmagReviews
@Theatre_Critics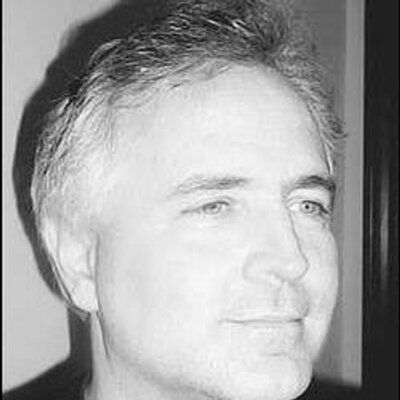 ABOUT THE SHOW
The critically acclaimed smash-hit Broadway musical The Band's Visit is the winner of 10 Tony® Awards, including Best Musical, making it one of the most Tony-winning musicals in history. It is also a Grammy Award® winner for Best Musical Theater Album.
In this joyously offbeat story, set in a town that's way off the beaten path, a band of musicians arrive lost, out of the blue. Under the spell of the desert sky, and with beautiful music perfuming the air, the band brings the town to life in unexpected and tantalizing ways. Even the briefest visit can stay with you forever.
With a Tony®- and Grammy®-winning score that seduces your soul and sweeps you off your feet, and featuring thrillingly talented onstage musicians, The Band's Visit rejoices in the way music makes us laugh, makes us cry, and, ultimately, brings us together.
"One of the most ravishing musicals you will ever be seduced by. David Yazbek's simmering score, which inflects Broadway balladry and character songs with a haunting Middle Eastern accent, feels as essential as oxygen." - The New York Times

"It doesn't feel live any musical ever. It doesn't sound like anything else you've heard. Perfect is the wrong word for such an unusual musical, but it will just have to do." - New York Magazine
COVID-19 PROTOCOL
Most recent Hanover Theatre safety protocol details may be found here:
https://thehanovertheatre.org/plan-your-visit/safety-protocols/

Worcester Center for Performing Arts is a registered not-for-profit 501(c)(3) organization, which owns and operates The Hanover Theatre and Conservatory for the Performing Arts. All donations are tax deductible to the fullest extent allowed by law.