By Kevin T. Baldwin
METRMAG Reviewer
Contact: 774-242-6724
The Theatre Group of Millis
Presents the Musical
"THE ADDAMS FAMILY"
The Addams family members and ancestors are looking forward to seeing you!! Come and revisit or meet them for the first time.
The Theatre Group of Millis, a community theatre organization, with Millis High and Middle Schools is proud to bring this Broadway musical to the Millis area through special arrangement with Theatre Rights Worldwide.
By Marshall Brickman, Rick Elice and Andrea Lippa.
Directed by Marty BlackEagle
Cast Includes: Carolyn Hernandez, Lauren Blake, Dorothy Carmichael, Emma Genovese, Izzy Hastings, Scott Humphries, Olivia Humphries, Anna Keomurokot, Mya Lewit, Nora Molloy, Ben Pudelka, Jocelyn Reyes, Annie Rollag, Patrick Sennott, Jonah Stapels, Troy Wainwright, Leah Hurvitz, Angie Richer, Savannah Paul.
Performances:
April 1, 2, 8 & 9, 2022 at 7:30pm
Millis High School Auditorium, 245 Plain Street Millis, MA 02054
Tickets: $15 Adult in advance, $20 at the door $10 Seniors and Students
Advance Tickets may be purchased at https://www.millistheatre.org/
Kevin T. Baldwin is a member of the American Theatre Critics Association (ATCA)
@MetrmagReviews
@Theatre_Critics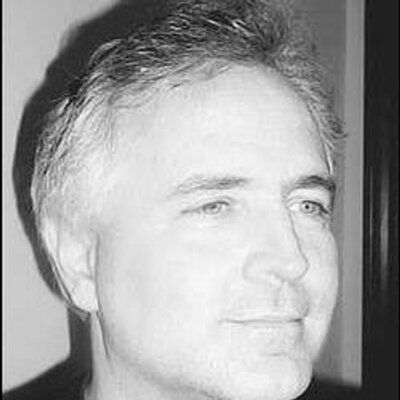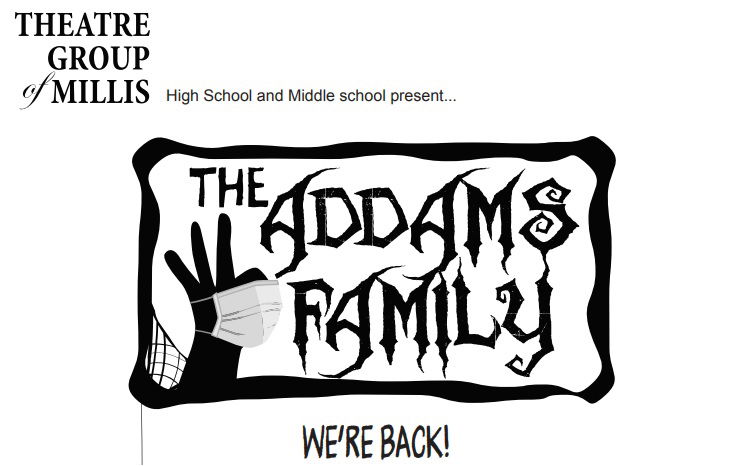 ABOUT THE SHOW
They're creepy and they're kooky, mysterious, and spooky!! The musical sensation, "THE ADDAMS FAMILY" takes to the stage April 1, 2, 8 and 9 at 7:30 pm at Millis High School Auditorium, 245 Plain Street, Millis.
This odd wealthy aristocratic clan delights in the macabre and are simply unaware or unconcerned that other people find them bizarre or frightening
Based on the classic Addams' cartoon characters and the vintage television series, THE ADDAMS FAMILY characters were the creation of Charles Addams.
His unique drawings combined with the twisted, macabre, and just plain weird, yet with charm, wit, and enchantment brought him great acclaim. The creators of the "Jersey Boys" Marshall Brickman and Rick Elice, along with famed composer/lyricist Andrea Lippa have brought the frightfully delightful world of Gomez, Morticia, Uncle Fester, Grandma, Wednesday, Pugsley, and Lurch to life on stage.
"The Addams Family is presented by special arrangement with Theatrical Rights Worldwide" This program is supported in part by a grant from the Millis Cultural Council, a local agency which is supported by the Mass. Cultural Council. Sponsored in part by Middlesex Savings Bank.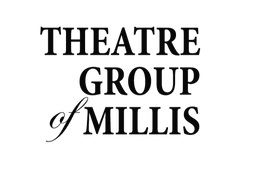 ABOUT THEATRE GROUP OF MILLIS
In early 1993, Millis resident Rya Lory offered an acting class through the Millis Recreation Department. Ms. Lory had a strong background in theater and dramatic arts in New York, and had recently moved to the Boston area, settling in Millis.
Her original goal was for the student/actors to present script readings on stage. However, the amateur actors exceeded her goals, and presented their first play in November of 1993 — Neil Simon's comedy "Plaza Suite," which incidentally was a sell out!!!Since 1995, the Millis Theatre Group has become a non-profit community theater membership organization, which produces a fall and spring play each year.In 1992, the theater group formed a partnership with Millis Middle and High School, where the group volunteers production of an annual spring musical with the schools.