(Cover Photo: Gregg Mozgala and Zurin Villanueva in "Teenage Dick" playing December 3, 2021 - January 2, 2022 at The Huntington Calderwood/BCA. Photo: Teresa Castracane)
Kevin T. Baldwin
METRMag Reviewer
# 774-242-6724
Huntington Theatre Company
Presents
"TEENAGE DICK"
An Astonishing New Version Of Richard III Set In A Modern High School
Written By Mike Lew
Directed By Moritz Von Stuelpnagel
Cast includes: Shannon DeVido, Louis Reyes McWilliams, Gregg Mozgala, Portland Thomas, Emily Townley, Zurin Villanueva.
CALDERWOOD / BCA: 527 Tremont Street, Boston MA 02116



TICKETING SERVICES:

617-266-0800
Performances:
December 3, , 10, 17, 31, 2021 at 8:00pm
December 11, 12, 18, 19, 22, 23 & 29, 2021 at 2:00pm
December 5 & 6, 2021 at 7:00pm
December 7, 9, 1, 15, 16, 21, 22, 28, 29 & 30, 2021 at 7:30pm
December 10, 2021 at 10:00am
January 1 & 2, 2022 at 2:00pm
Tickets to Teenage Dick are available NOW only to Huntington season ticket holders.
Seated and flexible packages are available, and you'll get access to the very BEST SEATS before tickets go on sale to the public. Learn more.
METRMAG Spotlight On: "Teenage Dick" Interview with Zurin Villanueva
Zurin Villanueva (SAG/AFTRA, AEA) will be seen in the upcoming Huntington Theatre Company's "Teenage Dick" performance in Boston, MA.
Villanueva's list of Broadway credits include "The Lion King," "Mean Girls," "Shuffle Along" and "The Book of Mormon." Regional credits include "Ruined" (Everyman Theatre), "Ragtime" (Barrington Stage Company), "Ain't Misbehavin'" (Crossroads Theatre Company) and "Million Dollar Quartet" (Pittsburgh CLO).
She has also had appearances on screen in "The Marvelous Mrs. Maisel" (Waitress, second episode), "Insatiable" (Kelly) and in the film "Detroit" (Martha).
Villanueva attended Laguardia High School for the Performing Arts Drama program and is a Musical Theater graduate of Howard University (BFA).
Villanueva recalls how, as a junior in college, a teacher she had was directing a Stephen Schwartz review show at a nearby theatre company. The teacher had given a role to a student who was graduating at the time and Villanueva was asked in to step in for one of that student's performances.
"I kept a copy of the check, my first paid gig," Villanueva says.
Originally from Brooklyn, New York, Villanueva remembers her parents being supportive when she chose the path for a life in performing - a profession some parents may not always find stable.
"They were not upset about it," Villanueva says, adding, "It was my mother who introduced me to the arts at a very early age. So, I blame her for it all. She took me to see 'Once on This Island' when I was 8 years old and I did not cry or interrupt or anything. I just watched. Mom always encouraged – Dad was worried but also was encouraging. He would tell me to have a 'back up' by learning other areas of production (like lighting, sound, set design)."
Also on Villanueva's resume, among her credits and list of accomplishments, it specifies under "Special Skills" diverse interests including "Whistle Tone," "Calligraphy" and...."Pogo Stick?" Villanueva elucidates on how that last particular interest came about.
"Oh, I was pogo sticking from an early age. I was bored one weekend, found a pogo stick in the garage – and I was just literally pogo sticking all day," Villanueva explains. "But you never know when something like that just might come in handy. I mean, I think 'SpongeBob the Musical' used pogo sticking in one of the numbers. So, you just don't know."
This past September, Villanueva performed a cabaret act at New York City's Feinstein's/54 Below entitled "Little Love Note."
(Zurin Villanueva performs "I Wanna Dance with Somebody." Video by Broadway Wiz)
"It was great. It was my second solo show," Villanueva says. "My first time I did virtually during the pandemic using a recording studio. This time around was a lot of 90s songs in an 8-song set."
"Teenage Dick" is Mike Lew's darkly funny, modern-day spin on Richard III. Was there something particular in the material that drew Villanueva to want to do the show?
"I had seen the show when they performed it at the Public years ago," Villanueva recalls. "I went to go see a friend. I thought to myself 'this play is awesome!' So funny. The way it ended nobody saw it coming and it was really cool and smart. I got this audition notice for it six months ago."
Villanueva was cast for the show through her agency toward end of the pandemic shutdown. She sent in a tape and was hired.
Villanueva and the cast are working with Moritz von Stuelpnagel (Tony® Award nominee for "Hand to God" on Broadway) who directs this show which Huntington promotes as being "a ruthless and hilarious new play about a young man who, after years of torment by his classmates for his cerebral palsy, decides to campaign for student body president." Villanueva describes the experience working with von Stuelpnagel.
"Moritz is one of the sweetest men I have ever met," Villanueva says. "He has a very open artistic process, he's a team player, he is everything you would hope for in a director. He has also been very emotionally supportive as we deal with some dark topics."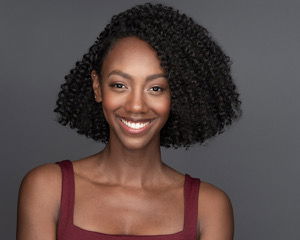 (Zurin Villanueva appearing in "Teenage Dick" playing December 3, 2021 - January 2, 2022 at The Huntington Calderwood/BCA)
With live theatre back underway but COVID protocols in place, Villanueva maintains that everyone involved in the production is staying safe and taking all necessary precautions.
"Yes. So far so good. We all get tested twice a week and are being safe when out on our own," Villanueva says.
Villanueva portrays "Anne Margaret" a character whom she describes as a "popular girl, dating the popular boy."
"She is dating the standing class president," Villanueva says. "They broke up, and she realizes that she really is NOT the popular girl, that she just became popular because of who she was with. She would rather focus on becoming a professional dancer. This is something I can definitely relate to as my craft was, and is, very important to me. Nothing can get in your way."
This is not Villanueva's first time working in Boston as she appeared in "Book of Mormon" during a 2014-15 tour.
Now, as she returns to Boston for her role in "Teenage Dick," there is a disclaimer from Huntington Theatre Company that "this production includes depictions of suicide, violence, and ableism (including negative stereotypes and slurs) and discussions of abortion and its stigmatization."
That disclaimer is an almost incendiary list. As an actor, though, Villanueva would urge other performers that seeing that kind of disclaimer does not deter her from wanting to do the play and should not dissuade other actors who may see similar disclaimers for other shows.
"Well, it is a story that somebody has to tell, so why not you? As an actor you have to take on all kinds of issues. It is worth it, if you've been cast, as it is like you have been chosen to tell it. Somebody out there needs to see it (whatever "it" may be) or can relate to it. That's the reason we do this. It is tricky because it is a hell of a load."
(A scene from "Teenage Dick" playing December 3, 2021 - January 2, 2022 at The Huntington Calderwood/BCA)
Including Villanueva, the cast includes Shannon DeVido, Louis Reyes McWilliams, Gregg Mozgala, Portland Thomas and Emily Townley.
"The cast is very strong and everyone is paying the part perfectly," Villanueva says. "Most of my scenes are with Gregg. We make a great little team. He's so fun to work with."
When her time in Boston concludes, what comes after Zurin Villanueva's run at Huntington? Any plans, perhaps, to get more involved in calligraphy, whistling or pogo stick competitions?
"Hey, in my spare time, I also knit and crochet," Villanueva says, laughing. "No plans yet but we are still quite a ways out as we are doing a third leg."
Villanueva says it is her wish that audiences will come away with a new perspective on personal compassion after seeing "Teenage Dick.'"
"Everyone has an opinion as to who you are - but that opinion has no bearing on who you actually are. So, stay true to that."
The show's approximate run time is 90 minutes with no intermission.
Kevin T. Baldwin is a member of the American Theatre Critics Association (ATCA)
@MetrmagReviews
@Theatre_Critics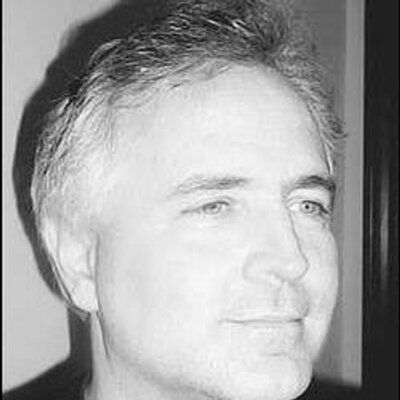 ABOUT THE SHOW
As the winter formal gives way to a glorious spring fling at Roseland High School, we enter the world of Mike Lew's darkly funny, modern-day spin on Richard III.
Tony Award nominee Moritz von Stuelpnagel (Hand to God on Broadway) directs this ruthless and hilarious new play about a young man who, after years of torment by his classmates for his cerebral palsy, decides to campaign for student body president.
But is it better to be loved or feared?
And how far will he go to realize his ambition?
The New York Times cheers "moving, exciting, and profoundly eye-opening."
Produced in association with Woolly Mammoth Theatre Company and Pasadena Playhouse
Artwork: Gregg Mozgala, photo: Carol Rosegg
COVID-19 PROTOCOLS
Based on CDC and state guidelines, our specific policies and protocols will continue to evolve. Protocols for Witch performances will not be determined until early October and will be communicated clearly to all ticket holders in advance of their performance. Learn more.

ABOUT THE HUNTINGTON THEATRE COMPANY
The Huntington Theatre Company is Boston's leading professional theatre and one of the region's premier cultural assets since its founding in 1982. Recipient of the 2013 Regional Theatre Tony Award, the Huntington brings together superb local and national talent and produces a mix of groundbreaking new works and classics made current to create award-winning productions. The Huntington runs nationally renowned programs in education and new play development and serves the local theatre community through its operation of the Calderwood Pavilion at the BCA. The Huntington has long been an anchor cultural institution of Huntington Avenue, the Avenue of the Arts, and will remain so on a permanent basis with plans to convert the Huntington Avenue Theatre into a first-rate, modern venue with expanded services to audiences, artists, and the community. The Huntington cultivates, celebrates, and champions theatre as an art form.
For more information, visit huntingtontheatre.org.
OFFICES: 560 Harrison Avenue, Boston MA 02118
CALL # 617-266-7900