(COVER PHOTO: Tayler Harris of the Andrew Lloyd Webber musical "CATS" coming to the Hanover Theatre in Worcester, MA. March 3 through March 6, 2022. Photo by Matthew Murphy.)
By Kevin T. Baldwin
METRMAG Reviewer
Contact: 774-242-6724
The Hanover Theatre for the Performing Arts
will present Andrew Lloyd Webber's musical
"CATS"
WINNER OF SEVEN TONY® AWARDS INCLUDING BEST MUSICAL
Tickets are on sale now! Please contact the box office at  877.571.SHOW (7469) or visit TheHanoverTheatre.org for more information
Presented at the Hanover Theatre for the Performing Arts, 2 Southbridge St., Worcester.
877-571-SHOW (7469)
Worcester Center for Performing Arts is a registered not-for-profit 501(c)(3) organization, which owns and operates The Hanover Theatre and Conservatory for the Performing Arts. All donations are tax deductible to the fullest extent allowed by law.
Performances:
March 3, 2022 at 7:30pm
March 4 & 5, 2022 at 8:00pm
March 5, 2022 at 2:00pm
March 6, 2022 at 1:00pm and 6:30pm
Please note, shows and dates subject to change.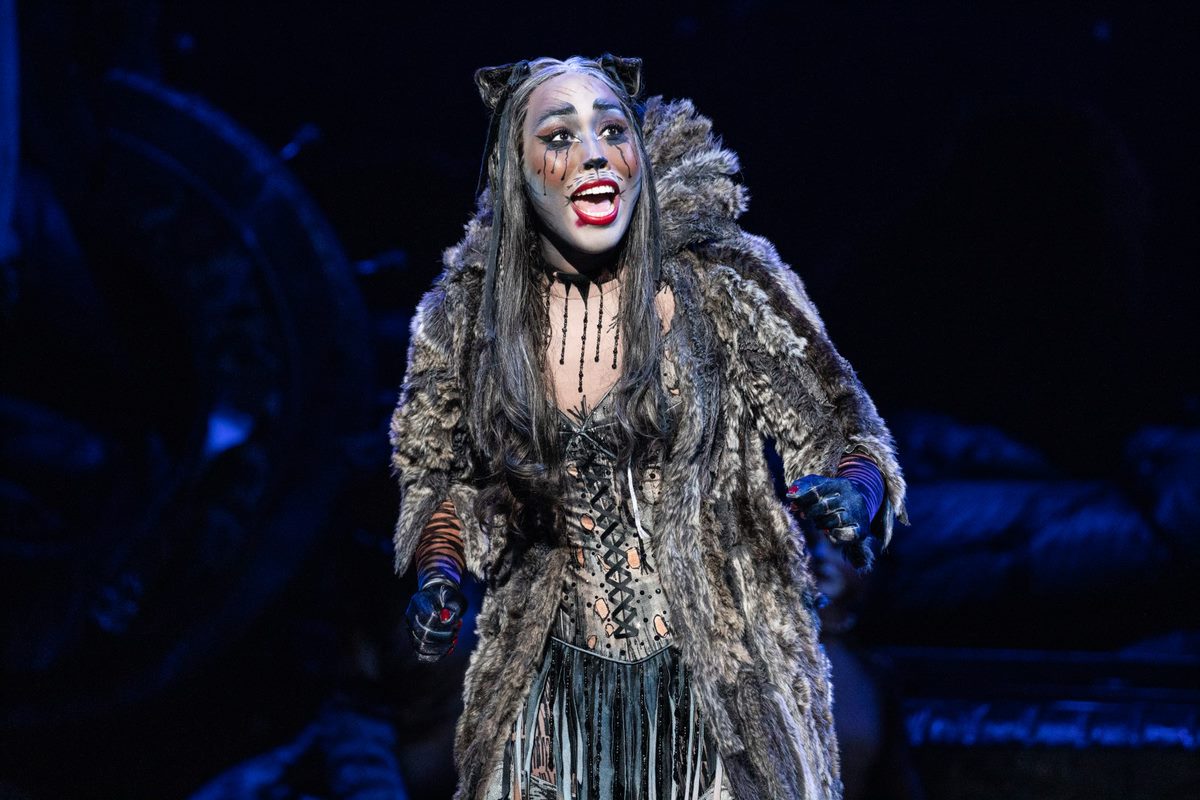 (PHOTO: Tayler Harris of the Andrew Lloyd Webber musical "CATS" coming to the Hanover Theatre in Worcester, MA. March 3 through March 6, 2022. Photo by Matthew Murphy.)
METRMAG Spotlight On: Tayler Harris, 'Grizabella' from "CATS"
Returning to the Hanover Theatre is the iconic musical "CATS" with an inspired score featuring one of the most treasured songs in musical theatre, "Memory."
Talented young actress, Tayler Harris, has assumed the daunting role of "Grizabella" who sings the iconic Andrew Lloyd Webber composition that has become most identified with the show.
Born and raised in Portland, Oregon, Harris grew up in a musical family. As such, was it, then, a natural progression or foregone conclusion for Harris to want to be on stage as a musical performer and did the family encourage this pursuit of performing as a career?
"Yes, absolutely," Harris says. "My mom was a singer-songwriter, my dad my was a musician (on multiple instruments), and there were more in my family who worked on Broadway. They were all very encouraging to me."
Harris earned a BFA in Musical Theatre from Western Carolina University and also studied under Terrence Mann (aka "Rum Tum Tugger" from the original Broadway production of "CATS").
"He was an adjunct professor and I got to work with him on the musical "HAIR" at school," Harris recalls. "He was so fun and charismatic -just great to work with. He gave a lot of background on the Vietnam War and everything that was going on at that time. His insight told the story in an iconic way and this was just after Trump was elected. So fun to work with. He took us under his wing."
Is he aware Harris is now playing "Grizabella" on this latest tour of "CATS"?
"He may not know I am in the show now but, you never know - he might know of it," Harris says.
While winner of seven Tony® Awards including Best Musical, "CATS" has not always been a critics darling.
The musical tells the story of an extraordinary tribe of cats assembling for an annual ball to dance, sing, celebrate - and decide on which cat will be next among them to be "reborn."
Detractors have derided it, calling it more concept than plot with the "conceptual plot hole" filled in by a wild, almost festival-like atmosphere.
Yet those who adore both the show and its creator, Baron Andrew Lloyd Webber, are steadfast, true, loyal to a fault.
This loyalty might best connect with the underlying message of the Baron's show and the work of TS Eliot. What does Harris feel is this message conveyed that audiences seem to connect with?
"I think the message is acceptance and always being welcoming and kind to others," Harris says. "It is about unity, coming together to support as one begins a new life or opportunity - choosing to focus on somebody else over yourself. We as a community need to unite and support these people for the big changes in their life."
The first paid professional gig Harris remembers was playing a main character in the musical "Ablaze: An A Cappella Musical Thriller" written by Matthew B. Zrebski.
Harris has listed on her resume, under "Special Skills," a proficiency at cooking, perfect pitch, various accents, can read music, songwriter, etc…but there are two "skills" listed that might have some casting directors doing a double-take:
"Can clap with feet" and "Small dog impressions."
These seem like awfully specific skills, especially for someone now playing a singing cat.
But, "clap with feet? As in clapping them - together? Could there be that many calls for this highly specific skill or, for that matter, for small dog impressions? Harris laughs in responding.
"I'm just letting people know that I am ready and willing should these special skills be needed. I am very much willing for anything required and, hey, you never know, in live storytelling. At auditions they might ask."
For the casting of the role "Grizabella" Harris recalls how the opportunity came about when casting for theatrical tours, previously shut down by the Pandemic, began to resume.
"I was specifically sent in to audition for the role (of Grizabella) right while I was in the process of having meetings with potential agents," Harris says. "I left my previous agency and matched with two really awesome human beings who offered to send my resume to the casting director of 'CATS' and then, next thing I knew, I signed with that agency and found out I got the role."
Since playing "Grizabella" (once cast for second leg of the 40th Anniversary Tour in 2021 starting in September), one of the most personally rewarding things Harris has found is "just seeing the younger kids in the audience."
"In the audience there are kids, and kids of color, little girls, all who see me, knowing I was once some kid in the audience just like them," Harris says. "They think to themselves, 'If they can do it, so can I.' It is great to know that there have been young people, students, young artists, seeing this show and having the opportunity to connect - to see that they matter."
The cast members apply their own highly specific "CATS" make-up. On the average, at each performance, Harris says, for her, just getting her "cat face" on takes about 30 to 35 minutes.
"It used to an hour, "Harris says, noting how "wonderful" management and creative team have all been to work with.
"It has been truly wonderful," Harris says. "To get into long term story telling, especially in an industry that has been on pause as a result of COVID – The team overseeing the other tours and Broadway production keep up the standard of excellence and bring it all over the country. It has been an amazing experience."
While the first time performing in Worcester, Harris has visited been to Boston before, visiting friends and hopes to reconnect with them during the tour.
"They are going to try and come and see the show in Worcester but, if not, they're planning to come to other cities."
While dozens of accomplished actresses have portrayed "Grizabella" it is that character's song "Memory" that is probably most identified with show and the legendary actresses Elaine Paige and Betty Buckley who equally set a high bar for all those who followed in the role.
There must be some internal pressure to either match or succeed the legacy of those performers, but Harris advises it is also important to establish one's own interpretation and performance in any role.
"I think it is as simple as being your own person - knowing yourself and knowing the history of the role," Harris says. "What do I bring to the table and what can I add that will be my own yet still honor that legacy?"
The song "Memory" may be aligned with Grizabella, but "CATS" has many musical high points. A personal favorite number that might have Harris "foot clapping" is the high stepping (or "high paw-ing") number "Jellicle Ball."
"'Jellicle Ball' is when my castmates dance their behinds off in a 12 minute number and they give it their all," Harris says. "I am in awe of them. Mad props to my fellow 'CATS' who do much of the dancing in this show."
After the tour ends, what comes next for the multi-talented, foot-clapping, small dog impressionist?
"For me? I don't know yet. I really hope this is the year I book my first Broadway show but who knows? I also would consider another year in this show. I am open to whatever comes my way and keeps me working in my profession."
Harris anticipates the reaction Hanover audiences might have seeing "CATS."
"I hope they come away with having had a good time, spending time seeing live theatre," Harris says. "Many generations have experienced ongoing chaos and confusion - and now? Now it is safe enough to take a night off and go see a show. So? Come see 'CATS'!"
"People have 'memories' tied to this show."
Approximately two hours and 20 minutes, including intermission.
Kevin T. Baldwin is a member of the American Theatre Critics Association (ATCA)
@MetrmagReviews
@Theatre_Critics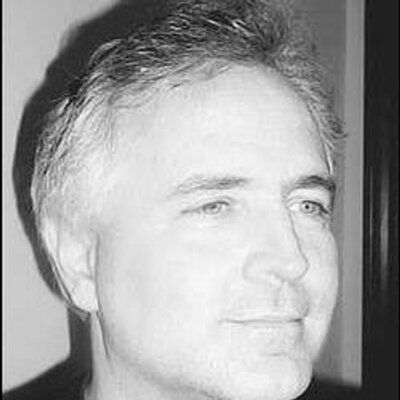 "CATS is back and better than ever!" The Huffington Post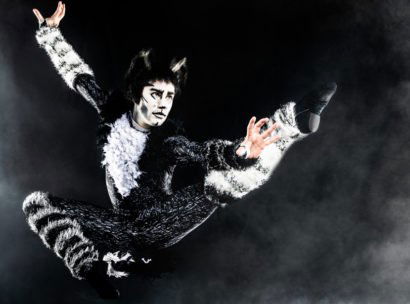 ABOUT THE SHOW
"CATS' magical appeal remains evergreen. It's an illustrious encore." Los Angeles Times
Audiences and critics alike are rediscovering this beloved musical with breathtaking music, including one of the most treasured songs in musical theater, "Memory."
Winner of seven Tony® Awards including Best Musical, CATS tells the story of one magical night when an extraordinary tribe of cats gathers for its annual ball to rejoice and decide which cat will be reborn.
The original score by Andrew Lloyd Webber ("The Phantom of the Opera," "School of Rock," "Sunset Boulevard"), original scenic and costume design by John Napier ("Les Misérables"), all-new lighting design by Natasha Katz ("Aladdin"), all-new sound design by Mick Potter, new choreography by Andy Blankenbuehler ("Hamilton") based on the original choreography by Gillian Lynne ("Phantom") and direction by Trevor Nunn ("Les Misérables") make this production a new CATS for a new generation!
Plan Your Escape for Our 2021-2022 Broadway Series
Not ready to commit to seven shows? Choose four or more Broadway shows and save 10% with our FLEX packages.
Groups of 10 or more save! Book your group early and save at least 10% PLUS all handling fees!
Reserve your seats here with no deposit.
COVID 19 PROTOCOLS
Please note, for the comfort and safety of all of our patrons, staff, volunteers and performers/artists, we respectfully require proof of COVID-19 vaccination or a negative result for a COVID-19 test taken within 72 hours of your visit to the theatre. Children under 12 are exempt, provided they are accompanied by an adult who is fully vaccinated. Information will be checked against a valid photo ID prior to entry and the wearing of CDC-approved masks is required while inside the theatre. Complete details can be found here: https://thehanovertheatre.org/safetyprotocols

ABOUT THE HANOVER THEATRE AND CONSERVATORY FOR THE PERFORMING ARTS
The Hanover Theatre has entertained more than 2 million patrons with world-class performances and headlining acts including Broadway hits ("Jersey Boys," "Kinky Boots," "Something Rotten!"), comedians (Dave Chappelle, Jay Leno, Jerry Seinfeld), musical acts (Neil Young, Aretha Franklin, John Legend, Tony Bennett) and everything in between ("A Christmas Carol," Alvin Ailey American Dance Theatre, Alton Brown, Dr. Neil deGrasse Tyson). POLLSTAR consistently ranks The Hanover Theatre as one of the Top Theatres in the World. After 13 seasons, the award-winning, historic theatre continues to establish its place as a world-class performing arts venue and catalyst for the economic development of downtown Worcester. The Hanover Theatre's facilities at 551 Main Street house function spaces, offices and The Hanover Theatre Conservatory.