(Cover Photo: Sriram Emani  and Vrinda Radhika Vaidyanathan of "A CHRISTMAS CAROL" playing at the Hanover Theatre in Worcester, MA. through December 23. Courtesy of Sriram Emani)
By Kevin T. Baldwin
METRMAG Reviewer
# 774-242-6724

METRMAG Spotlight On: Sriram Emani  and Vrinda Radhika Vaidyanathan of The Hanover Theatre for the Performing Arts Annual Production of

Charles Dickens' "A Christmas Carol"
Written by Charles Dickens
Adapted and Directed by Troy Siebels
Musical Director & Organist Timothy Evans
Choreography by Ilyse Robbins
Cast Includes: Ajay Jain, John Little*, Shelly Fawson, Sriram Emani, Tyler Bellmon*, Tye Roberson*, Steve Gagliastro*, Anita Hollander*, Jon J. Peterson*, Lillian Rogers, Abigail Sanborn, Eva Ferreira, Amelia Kocou, Christopher McIntyre, Daniel Reardon*, Annie Kerins*, Marta Rymer*, Channing Rion, Alka Nayyar*, Sahana Sankar, Wirat Raj Garikapati, Alexis Any Thakkallapalli, Vrinda Radhika Vaidyanathan, Laura D. DeGiacomo*, Brad Reinking, Alison Russo*, Mark Linehan*, Dante Gentile.
Additional Creative Team: Associate Director/Associate Music Director – Steve Gagliastro*; Associate Director/Associate Choreographer – Annie Kerins*; Set Designer – James Kronzer+; Costume Designer – Gail Astrid Buckley+; Lighting Designer – Charlie Morrison+; Sound Designer – Nick Joyce; Flying Effects – ZFX, Inc.; Production Stage Manager – Erin Joy Swank*; Assistant Stage Manager – Cate Agis*; Assistant Stage Manager – Melissa Daroff*; VP Operations and Production – Lisa Hackman; Production Manager – Chadyn Case; COVID-19 Safety Officer – Lisa Wondlolowski; Production Assistants – Alyssa Morales; Wardrobe Supervisor – Dianna Reardon; Master Electrician – Brenda Shepard; Head Carpenter – Mark Apholt; Rehearsal Accompanist – Jim Rice; Assistant Costume Designer – Ryan C. Goodwin; Puppet Hand Fabricators – Chadyn Case, Amanda Bohart; South Asian Cultural Consultant – Alka Nayyar*; Dialect Consultant – Christine Hamel*; Child Supervisor – Lyndsey Hawkes.
Presented at the Hanover Theatre for the Performing Arts, 2 Southbridge St., Worcester.
For More Information:
877-571-SHOW (7469)
Performances:
December 17, 2022 through December 23, 2022
(Contact Box Office for Exact Times)
*This performance includes live music on the Mighty Wurlitzer before the show!
Recommended for ALL ages!
+ Member of United Scenic Artists
*Member of the Actor's Equity Association Performers in this production are members of Actor's Equity Association, the union of professional actors and stage managers in the United States.
*Audio Description and ASL services available at the Sunday, December 18 matinee performance, 1 pm.

(If you are using ASL services, please let the ticket office know when you are ready to purchase tickets, so we can place you in seats in front of the ASL interpreter.)
Tickets are $28, $48 and $58 depending on seat location.
Discounts are available for Broadway subscribers. Please contact the box office at 877-571-SHOW (7469) for more information.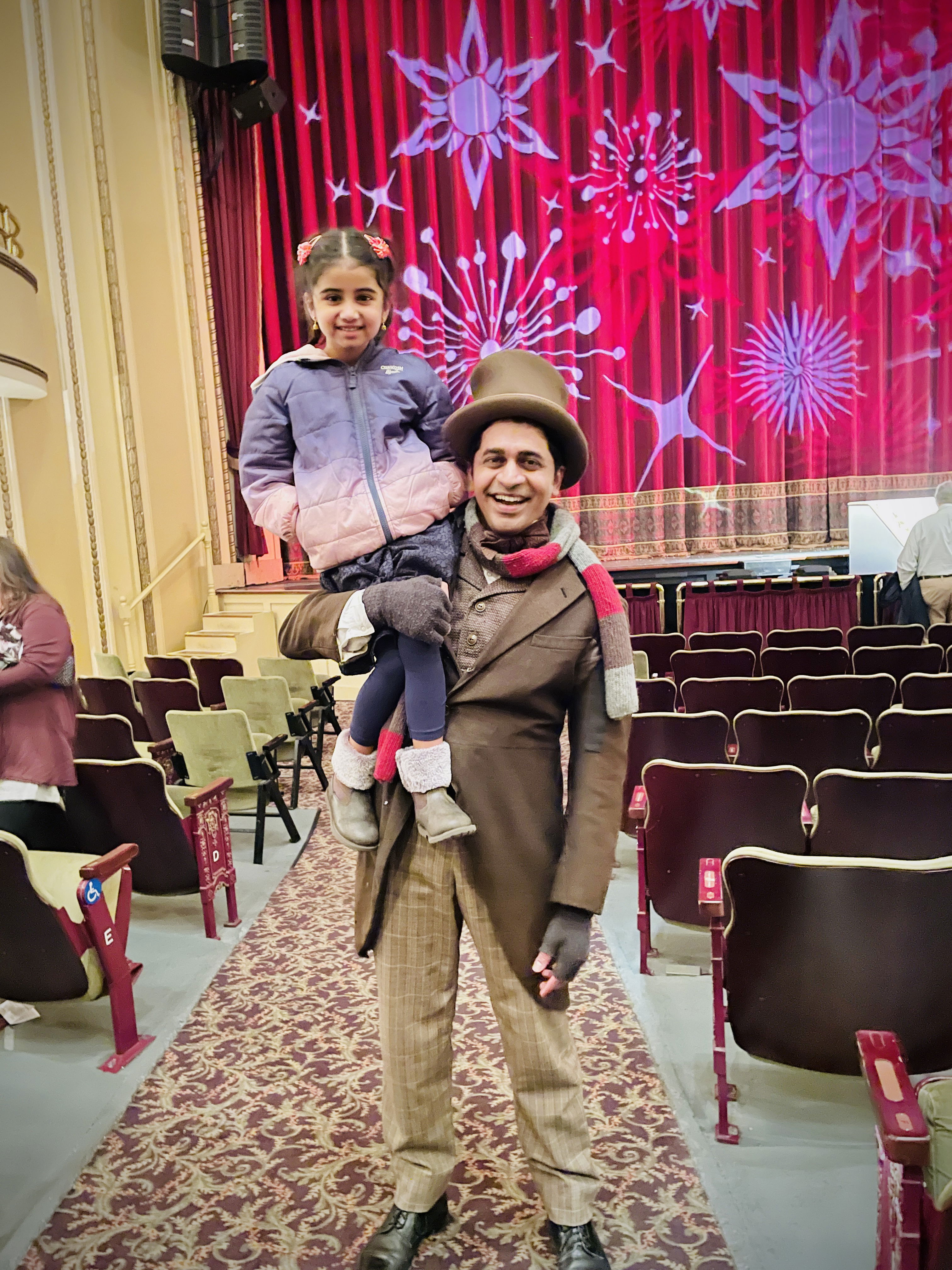 (Photo: Sriram Emani  holds Vrinda Radhika Vaidyanathan on his shoulders. The duo appear together this year in "A CHRISTMAS CAROL" playing at the Hanover Theatre in Worcester, MA. through December 23. Courtesy of Sriram Emani)
METRMAG Spotlight On:
Sriram Emani  and Vrinda Radhika Vaidyanathan of The Hanover Theatre for the Performing Arts Annual Production of

Charles Dickens' "A Christmas Carol"
Last Christmas, theatregoers were, once again, entertained by an inventive production of The Hanover Theatre's annual production of "A Christmas Carol."
This year, the Hanover staple celebrates 15 years of the Troy Siebels' live "Christmas Carol" adaptation of the iconic holiday tale by Charles Dickens.
We can continue to expect the use of enormous, elaborately designed sets, beautifully period-consistent costumes, solid choreography, incredible lighting and special effects and traditional holiday carols to help move the story along.
We may also continue to see the adaptation's annual "evolution" as Siebels continues to tweak and modify the production to maintain a high level of relevancy in an ever-changing world.
Contributing to this evolution is the decision to have South Asian representation in the form of "Bob Cratchit" and the "Cratchit Family."
Returning from last year's production as "Bob Cratchit" is Sriram Emani  who, according to his biography, is "excited for his second production of "A CHRISTMAS CAROL" at The Hanover Theatre. Joining Emani is Vrinda Radhika Vaidyanathan as his ailing child, "Tiny Tim."
"I thoroughly enjoy the Dickens' tale and am fascinated by its heartwarming story," Emani says. "I never expected there would be anything in there for a South Asian character. So, when I got the invite to audition, I almost couldn't believe it. I think of it is landmark moment with a modern day interpretation by including the Cratchits as an Asian family."
Emani recently played "Errol," a dancer in an episode of "My Nineties," and an antagonist in an award-winning short film titled "Waysland" that humanizes the immigrant experience in the United States.
A TEDx speaker and director for stage productions and music videos that have been featured by Lincoln Center, World Government Summit, United Nations General Assembly Hall and other iconic venues, Emani states that he is, "delighted to be part of a production that is constantly breaking new ground with each edition and cannot wait to celebrate the magic of this holiday season with you all. " 
"The songs used in the production are songs I grew up listening to and I love singing, Emani says. "Plus it is a part of tradition here in Worcester because it has been happening for fifteen years and it is professionally done. So, it was a pleasure to be part of this production last year and is a pleasure to be part of it again this year."
Emani also has also been featured on the home pages of Facebook and Instagram as a creative entrepreneur from the AAPI community in the United States.
For "A CHRISTMAS CAROL," this particular tale is probably the most known story by Charles Dickens in the world, which is saying something given the late author's other credits ("The Pickwick Papers," "Oliver Twist," "Nicholas Nickleby," "David Copperfield," "Bleak House," "Little Dorrit," "A Tale of Two Cities," "Great Expectations").
Each year, the play's adapter and director, Troy Siebels, updates the show while still maintaining its original and traditional charm and performance that Worcester residents and other Hanover theatregoers have come to expect.
So, what is different about the overall "CHRISTMAS CAROL" experience this year compared to last and, as Bob Cratchit, is there anything Emani will be doing differently this year as far as approach to the character than he did last year?
"Yes - We included some Sanskrit chanting a mantra at the (spoiler alert!) funeral scene," Emani says. "We bring in more South Asian culture which blends in with the idea of what is was like to be a South Asian immigrant at that time (in Dickensian London)."
Emani applauds how Siebels' Hanover adaptation continues to be "such an innovative production."
"I have spoken with other cast members who have been in the production going back many years," Emani says. "They tell me how, every year, it feels different - and, this year, in discussing the Tiny Tim funeral scene, it will be more in accordance with South Asian tradition."
Emani also advises that, the way the latest production approaches the counting house scene, that is also not exactly the same.
"We are spending a lot of time exploring the text and character motivations more this year," Emani says.
For Emani's on stage child, according to the bio for this years "Tiny Tim," Vrinda Radhika Vaidyanathan is "an energetic, funny, social, fun loving first grader at Zervas Elementary in Newton, MA. She loves to sing, play the piano, color, build puzzles, and ski."
Vaidyanathan has one gymnastics showcase, three dance performances, and three voice recitals under her belt and was the class valedictorian for her preschool graduation where she showcased her public speaking skills.
With Newton being about 45 minutes to an hour from Worcester, what was it about "A CHRISTMAS CAROL" at The Hanover Theatre that made Vaidyanathan want to travel all the way out here to play "Tiny Tim?"
"I first went to see the show on stage last year," Vaidyanathan says. "After I saw it, I wanted to be in it for this year. So, I auditioned and got the part of Tiny Tim."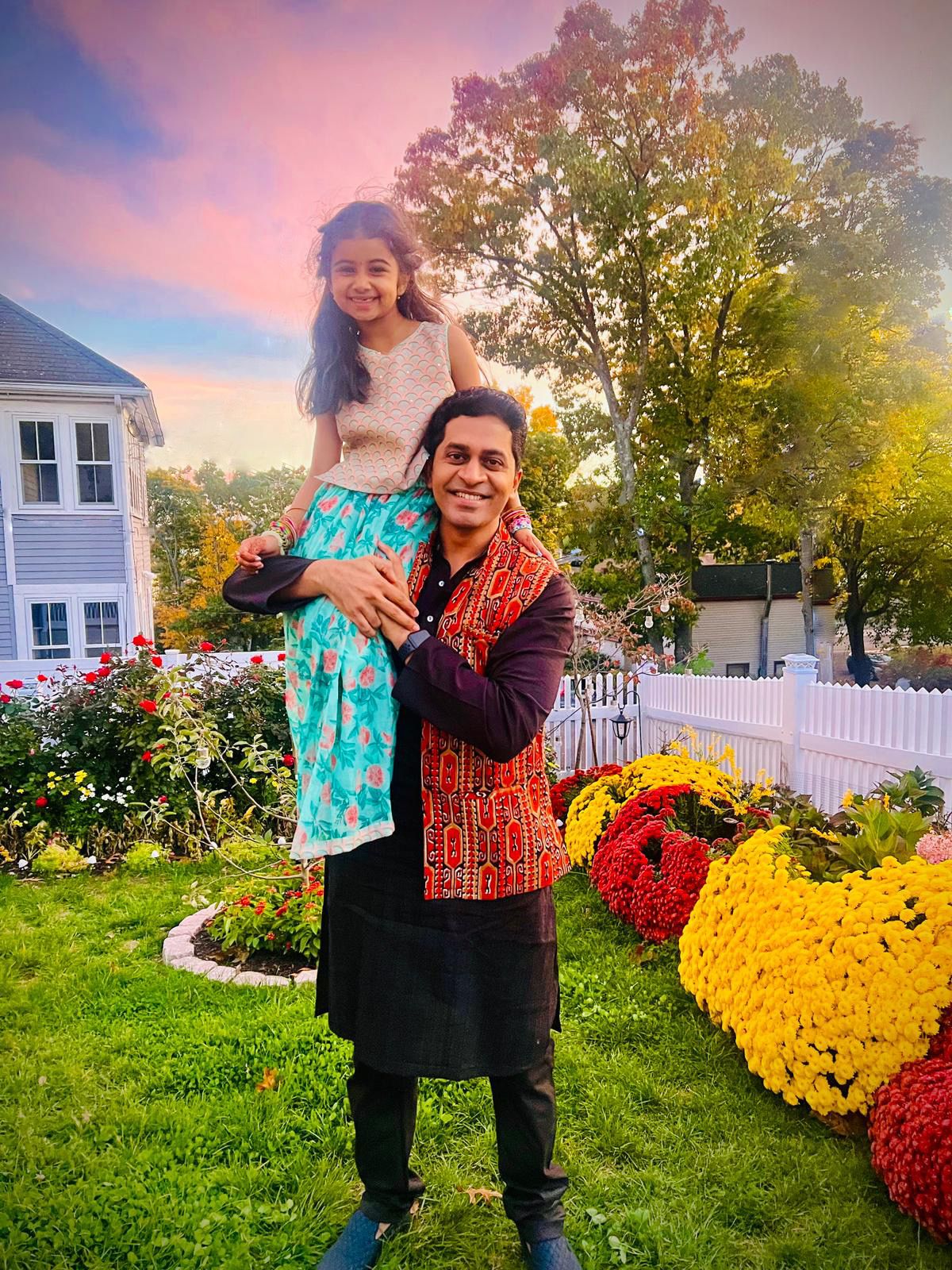 (Photo: Sriram Emani  with Vrinda Radhika Vaidyanathan of "A CHRISTMAS CAROL" out of costume at a Diwali party earlier this year. "A CHRISTMAS CAROL" plays at the Hanover Theatre in Worcester, MA. through December 23. Courtesy of Sriram Emani)
Besides her other accomplishments, Vaidyanathan reportedly "enjoys math and reading mystery novels. When she is at home, she loves playing board & video games with her family, baking with aunt, gardening with mom, and being silly with dad."
So, as an avid mystery reader, what mystery novels has Vaidyanathan read that are her favorites?
"'The Secret Seven,' by Enid Blyton," Vaidyanathan says. "There are 17 books in the series and I have read all of them."
Does Vaidyanathan agree that "A CHRISTMAS CAROL" unfolds a little like an eerie mystery with all the spirits coming to haunt Ebenezer?
"Yes – well, it IS a like a mystery," Vaidyanathan says, "Because with Ebenezer, the ghost of Marley comes to him, and tells Ebenezer that three ghosts will come haunt him and, if he doesn't change his ways, he'll end up just like Marley."
Vaidyanathan is reportedly "thrilled to make her debut in theater playing "Tiny Tim" in "A CHRISTMAS CAROL."
How has it been making the transition from seeing the show last year to working with her fellow cast members this year, including the actor playing Tiny Tim's father, Emani? Is Vaidyanathan having a good time?
"Yes. The most fun part is when I have to be carried around by people," Vaidyanathan says. "When I am at school, I run around a lot but during the rehearsals for the show I am carried around a lot."
When one looks into the character of Bob Cratchit a little deeper, one has to marvel at his unrelenting optimism in the face of adversity.
His unkindly employer is the embodiment of worker oppression, his family is impoverished, his child is dying.
Yet, through it all, Cratchit not only perseveres, he brings his own brand of optimism and gladly shares it among others.
What does Emani attribute this to? What is it, within the Cratchit character backstory, that keeps him so positive? So hopeful?
"In general, I believe that he (Cratchit) is positive from the power of intention, and Cratchit is a positive, very optimistic person, full of gratitude, a true human being," Emani says. "Even at the (spoiler alert!) funeral, as Cratchit, I was reading this line...'I'm happy…very, very happy' and I wondered - what HAS Cratchit got to be happy about? He has just lost his son."
Emani continues, explaining how, "But, you begin to understand that - he is happy for WHAT he has - and how it is important to him that he makes everyone around him, his family, as happy as possible, as well."
Emani explains an important addition to the (spoiler alert! last one, I promise) Tiny Tim funeral scene which helps to illustrate the above.
"The chant we do during the funeral reflects a Hindu philosophy whereby you pray to do your best and believe God will do the rest," Emani says. "You do the best you can. The rest? That is not in your hands. That message blends in beautifully with Bob Cratchit's beliefs."
Emani approaches his take on the "Cratchit" character as a man "who believes in that philosophy" and is "grateful for what he has…grateful for each day."
"Going back to the time in which this takes place, as a migrant and coming here (to London), this Bob Cratchit escaped poverty in India. He needed that job working for Ebenezer," as Emani explains the approach taken for his backstory of the character. "He had no resources, no ancestry, no community in which could support him. His entire support system was back in India. So, here he knows he has to keep the job (with Ebenezer) and be just grateful for each day."
What do this year's Bob Cratchit and Tiny Tim believe the overall message is for audiences coming to see "A CHRISTMAS CAROL" at the Hanover?
"I am excited my friends and family are coming and I hope they like show, Vaidyanathan says. "They (my friends) might be a little scared at the Ghost of the Christmas Future."
Emani hopes audiences will see the "need to appreciate the power of gratitude, of being nice and giving. We need to have that in our lives, not just as Christmas, but all year round."
"We don't really build material wealth but we do build relationships and love. That is the biggest single message - How a beautiful society is built upon the relationships and love of people of different cultures, of different orientation," Emani says. "We are so much more enriched by the wealth of diversity and that is represented best in multiple cultures. To me it is just a heartwarming thing to see from our multicultural diversity."
The 15th anniversary production of the Hanover Theatre's "A CHRISTMAS CAROL" will begin on December 17th and continue through December 23rd.
Approximately two hours with one intermission.
Kevin T. Baldwin is a member of the American Theatre Critics Association (ATCA)
@MetrmagReviews
@Theatre_Critics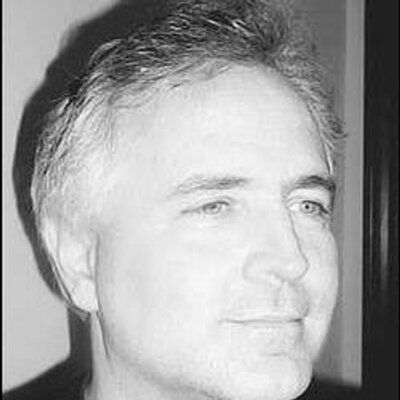 (VIDEO CLIP: A previous performance of "A CHRISTMAS CAROL," returning to the Hanover Theatre in Worcester, MA. Courtesy of the Hanover Theatre)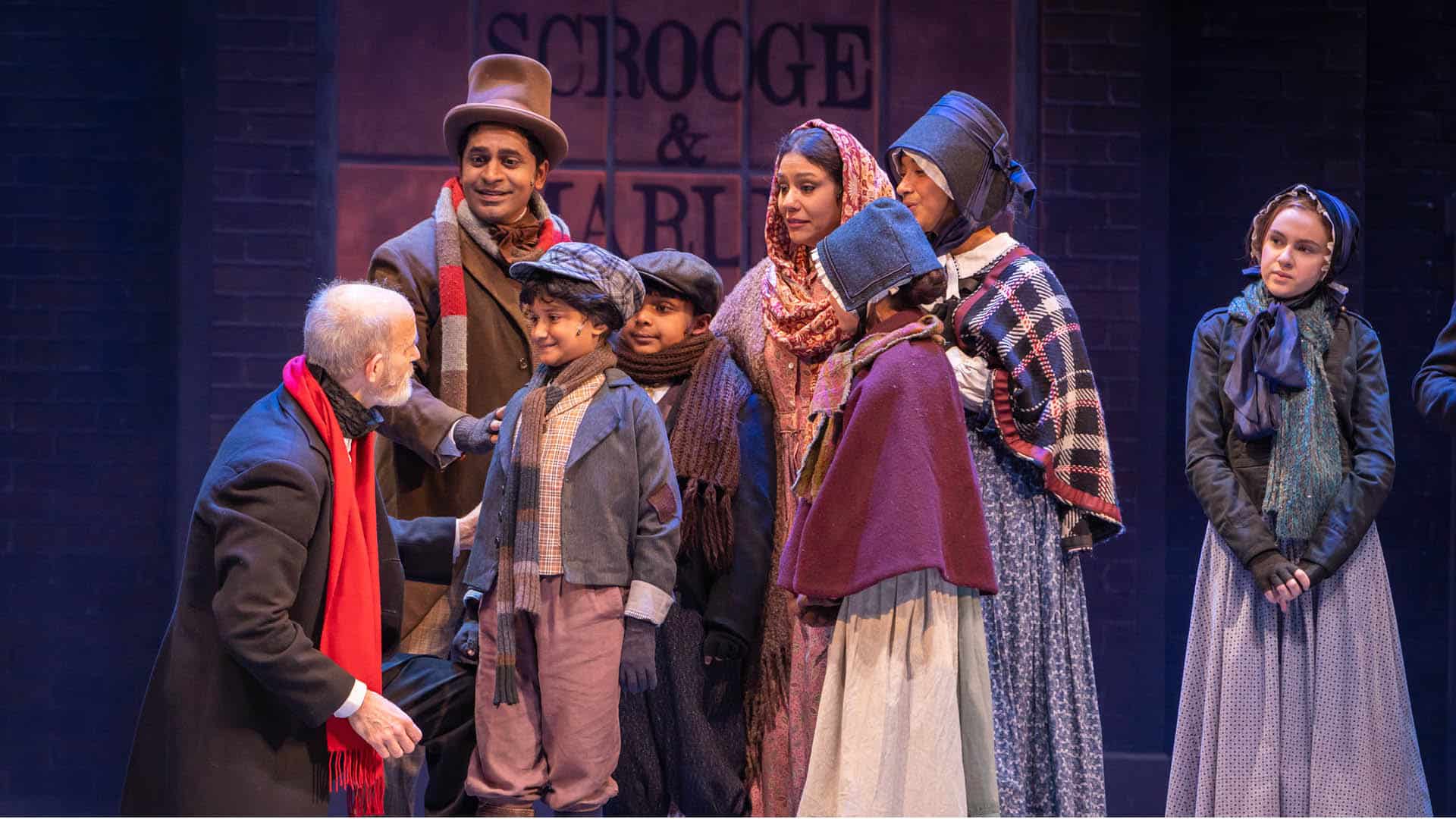 (Photo: The CAST of "A CHRISTMAS CAROL," playing at the Hanover Theatre in Worcester, MA. through December 23. Courtesy of the Hanover Theatre)
ABOUT THE SHOW
"God bless us everyone!"
Celebrate the holiday season with New England's largest production of Charles Dickens' A Christmas Carol.
You know the story and love the message, but you'll never see another Christmas Carol like this!
Adapted by president and CEO Troy Siebels and featuring the Mighty Wurlitzer Organ, our annual production returns to the main stage with timeless music, colorful costumes and spectacular lighting and scenery.
New and returning cast members tell the tale of curmudgeonly miser, Ebenezer Scrooge, who is visited by the Spirits of Christmases Past, Present and Yet To Come.
The show is refined and revised each year to feature more magic than ever before, with an array of spectacles from smoke and fog to spectacular flying stunts.
Be sure to get seated early to enjoy a pre-show concert featuring the Mighty Wurlitzer Organ, the largest and most versatile theatre pipe organ in New England, led by A Christmas Carol music director Tim Evans.
COVID-19 PROTOCOL
Most recent Hanover Theatre safety protocol details may be found here:
https://thehanovertheatre.org/plan-your-visit/safety-protocols/