(Cover Photo: "PRETTY WOMAN: THE MUSICAL" actress RAE DAVENPORT. The musical tour comes to the Hanover Theatre in Worcester, MA. beginning November 10th and running through November 12, 2023. The tour will be back in 2024 at the Emerson Colonial in Boston. Photo Courtesy of Pretty Woman Tour Website)
METRMAG Spotlight On: Rae Davenport - the new 'Kit De Luca' hits the stage in the latest tour of

"PRETTY WOMAN: THE MUSICAL"
Presents
Music & Lyrics by Bryan Adams and Jim Vallance
Book by Garry Marshall and J.F. Lawton
Directed and Choreographed by Jerry Mitchell
Will Van Dyke - Music Supervision, Arrangements and Orchestrations;
Shane Ffrench - Music Director
Cast Includes: Ellie Baker as "Vivian Ward"; Chase Wolfe as "Edward Lewis"; Rae Davenport as "Kit De Luca"; Adam Du Plessis as "Happy Man"; Liam Searcy as "Philip Stuckey"; Kerry D'Jovanni as "Ensemble/David Morse"; Steven Gagliano as "Ensemble/Alfredo"; Joshua Kring as "Giulio"; Robert Miller as "Swing/Assistant Dance Captain"; Taylor M. Sheppard as "Scarlett/Ensemble"; Elana Valastro as "Dance Captain/ Swing"; Ensemble: Matthew Blum, Brianna Clark, Vincent Diperi, Lauren Esser, Charlie Fusari, Christian Maxwell Henry, Alexandra Kinsley, Bethany McDonald, Hank Santos, Devyn Trondson, Sarah Wang Swing: Justin Glass, Channing Weir.
(NOTE: Information obtained from tour website subject to change)
Additional Creative Team:
DB Bonds - Direction Recreation; Rusty Mowery - Choreography Recreation; David Rockwell - Original Scenic Design; Christine Peters - Tour Scenic Design; Gregg Barnes - Costume Design; Kenneth Posner - Lighting Design; Philip Rosenberg - Lighting Designer; John Shivers - Sound Design; Josh Marquette - Hair Design; Fiona Mifsud - Makeup Design; Pearson Casting CSA CDG CDA - Casting; Randy Cohen - Keyboard Programmer; Molly Goodwin - Production Stage Manager; Nate Coffey - Assistant Stage Manager; Allied Global Marketing - Tour Marketing & Press; Dave Burch - Technical Director; Gregg Damanti - Production Manager.
(NOTE: Information obtained from tour website subject to change)
Performances:
November 10, 2023 through November 12, 2023
(Contact Box Office for Exact Times)
Presented at the HANOVER THEATRE FOR THE PERFORMING ARTS, 2 Southbridge St., Worcester.
For More Information:
877-571-SHOW (7469) info@thehanovertheatre.org
COVID 19 PROTOCOLS
Contact Venue for Most Updated COVID-19 Safety Protocols and Information.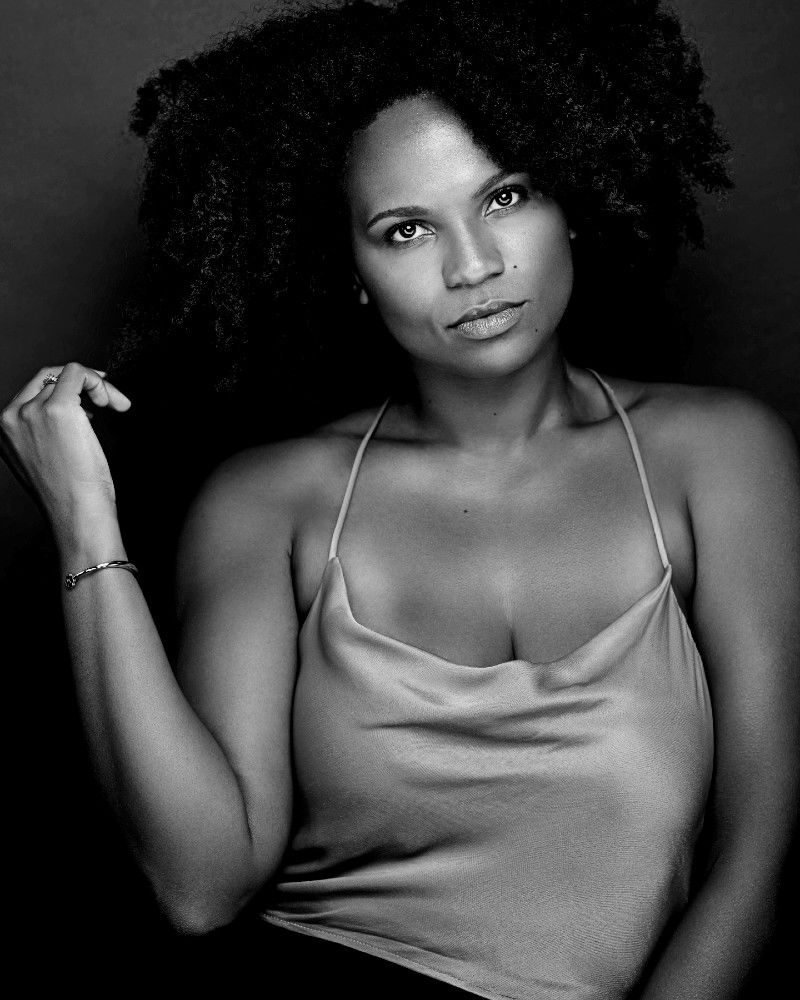 (Cover Photo: "PRETTY WOMAN: THE MUSICAL" actress RAE DAVENPORT. The musical tour comes to the Hanover Theatre in Worcester, MA. beginning November 10th and running through November 12, 2023. The tour will be back in 2024 at the Emerson Colonial in Boston. Photo Courtesy of Pretty Woman Tour Website)
METRMAG Spotlight On:

Rae Davenport

- the new 'Kit De Luca' hits the stage in the latest tour of

"PRETTY WOMAN: THE MUSICAL"
The highly anticipated tour of the Bryan Adams musical "PRETTY WOMAN" has finally got underway and soon makes its way to Massachusetts - TWICE!
First, it will hit the Hanover Theatre in Worcester this November.
Then, in late February 2024, it will return to play a limited engagement at the Emerson Colonial Theatre in Boston.
METRMag chatted with one of the stars of the show, RAE DAVENPORT, who plays "Kit De Luca," following a recent tour playing "Aragon" in the smash hit musical "SIX" for Norwegian Cruises.
DAVENPORT, born and raised in Detroit, Michigan, spoke about her earliest exposure to theatre in, of all, places, kindergarten.
"Well, if you go ALL the way back, in kindergarten, I did this show and then I did 'Sleeping Beauty' in first grade. It was a life changing experience," DAVENPORT says. "I discovered I liked being on stage. I liked having lines and stuff. Then things started getting more serious in high school. I was in the musical 'West Side Story' and I got to sing a solo and that is what solidified my intent to go into musical theatre. I was also in choir in school but, when I got that reaction for performing, THAT is when I decided that is what I wanted to do."
It is always essential to have a strong support system behind you when you make the leap into the performing arts as a profession. Was DAVENPORT's family supportive of this decision?
"Oh, yeah. They always had my back," DAVENPORT recalls. "I come from a pretty artistic family. My parents were always on board and, once they saw I was serious, really serious about performing, they quickly supported me. They were actually really 'gung ho' about it and I was really lucky."
DAVENPORT honed her craft by doing a lot of theatre as a student at Wayne State University, also in Detroit, appearing in shows such as "Sister Act" as "Delores" and "Legally Blonde" as "Paulette." Both are great parts but does DAVENPORT have a favorite role from this time?
"All of them were really great," DAVENPORT says. "I can't quite pick one because all of them gave me some new insight or some new aspect of my ability. I played a grandma in one play but, even though I was playing someone much older, it was such a great part because I could really dig into it. 'Delores' was a good experience, but I learned that, by being a lead actor, there is a LOT that goes along with it. 'Paulette" might have been my favorite role but (as an actor) 'Delores' was a good (learning) experience."
After college, some of DAVENPORT'S first professional roles included stints in repertory theatre and performing in shows like "The Wiz" and "Godspell." According to her resume, she also played "Antonia" in "Man of La Mancha" and "Ursula" in "The Little Mermaid."
Is there one experience professionally that DAVENPORT feels has inspired her to want to continue in this difficult profession?
"Oh, definitely 'Aragon' in 'SIX,'" she says. "I have never felt cooler – I felt like the coolest b*tch – those great outfits and crowns and singing with all these beautiful women with their beautiful voices. It was a BIG moment in my life. It was when I realized 'Hey - this is real. I have something that is worthy of being out on stage.'
DAVENPORT states that the experience with "SIX" felt "like such a confirmation."
"As a performer, sometimes you feel an 'imposter syndrome' - doubting yourself. But it is a line of thought you shouldn't really listen to," DAVENPORT says. "With 'SIX,' I learned to accept and feel worthy of being here and doing this show. It was a confirmation, and it came with some cool traveling."
Now comes "PRETTY WOMAN: THE MUSICAL" and it wasn't long after "SIX" that DAVENPORT landed the role of "Kit De Luca."
"It was kind of quick," DAVENPORT recalls. "I was finishing up my contract with 'SIX' and the same company was casting this production, as well. So, they sent me an email asking about my availability and, once I got back to NYC, about two days later, I got the audition."
"PRETTY WOMAN: THE MUSICAL" is based on the 1990 film written by J. F. Lawton and directed by the legendary Garry Marshall.
The musical, directed and choreographed by Jerry Mitchell, debuted in Chicago in 2018 then hit Broadway later that year where the show ran for 27 previews and 420 regular performances.
On August 2, 2018, while the show was still in previews, the performance was dedicated to Garry Marshall (who had passed in 2016).
That performance was attended by Marshall's family and actress Julia Roberts, who played Vivian in the original film. A seat at the theatre was also dedicated in Marshall's honor.
The production closed in 2019 after 27 previews and 420 regular performances.
DAVENPORT remembers the casting for the musical's latest tour as almost a whirlwind process, explaining "I came in and sang about half the songs. I did a scene and two days later they offered me the role. I was like, 'crazy – whoa."
"Kit de Luca" is an unusual role in that it has brought a lot of exposure or good fortune to some of the actresses that have previously played the part.
Like many other notable performers in that 1990 movie starring Richard Gere and Julia Roberts, "PRETTY WOMAN" helped put their "Kit," the fabulous actress Laura San Giacomo, on the map.
Is DAVENPORT hoping some of that good fortune comes her way, as well?
"Absolutely. I hope to use this role as a kind of 'jumping off' point," DAVENPORT says. "I have ambitions – I am hoping that with this role of 'Kit' under my belt, along with 'Aragon' in 'SIX' that, fingers crossed, these experiences will help bring me to that next level of my career. But whatever I do, I always try to do my best…and keep my fingers crossed."
The story of the musical centers around Vivian Ward (on this latest tour played by Ellie Baker).
Vivian is an unfettered, independent Hollywood prostitute who lives with Kit, (DAVENPORT) her sarcastic wisecracking friend and roommate and the one who taught Vivian the "tricks of the trade."
Vivian is hired by Edward Lewis (on this latest tour played by Chase Wolfe), a dashing corporate executive, to be his escort and their business relationship evolves into a true romance.
As Kit is seen as one of Vivian's closest allies, how has DAVENPORT tried to approach the character and, as an actor, how does the performer interpret this relationship?
"Good question. One of the challenges is how many times they interact," DAVENPORT explains. "We only really share in a few scenes together. So, I wanted to make sure of how she ('Kit') talks in those 'little pockets of time' she is on stage."
"She has these big and brassy moments, but she also has these heartfelt moments making her a little bit more layered. Kit loves to party and has this tone which I enjoy. But then she is also this fierce friend in this relationship with Vivian. She sees something in Vivian that she wishes she had in herself. They both want to help lift each other up in an unorthodox profession. That, I find, is really beautiful."
It is somewhat surprising that "PRETTY WOMAN: THE MUSICAL" isn't promoted more as a "Bryan Adams musical."
Purportedly, the iconic 80s rocker (known for hits such as "Cuts Like a Knife" and "Everything I Do, I Do for You") was frustrated by the musical creative process.
However, he still managed to deliver some great tunes in this show, including the great Kit number "Rodeo Drive" a real belter of a rocker. DAVENPORT discusses that song and some other tunes in the show that personally resonate.
"Well, there's a couple (that resonate) for different reasons: 'Rodeo Drive' because I get to belt it out and strut my stuff. Ellie (Baker as 'Vivian') gets to sing "I Can't Go Back" (in the show's second act) and it has a strong, powerful message."
DAVENPORT also describes another big musical moment that comes in "Never Give Up on a Dream" sung by Kit, 'Happy Man' (played on this tour by Adam Du Plessis) and the Company, saying, "'Never Give Up on a Dream' is just such a blast to do on stage. An incredible moment on stage."
And how was the "PRETTY WOMAN" cast and creative team to work with?
"You know, sometimes you don't get a great team - but we got SO lucky with ALL our creative team and (as for the cast) I loved the whole rehearsal process. All the talented people you get exposed to – all the artistry you get exposed to. It's a really great environment."
In DAVENPORT's program bio, there is a reference made: "Endless thanks goes to her loving family, and the village that brought her to this stage."
Outside of family, who encompasses that village for DAVENPORT?
"It's a whole 'mix' of people," she explains. "But it starts in high school, and then the college teachers who ushered me along, the mentors I met in college, and some great friends who are in the trenches with me trying to make a life and career. All the people that I get exposed to."
By the time the curtain falls and the sun sets along Sunset Boulevard, what does DAVENPORT hope people walk away with after seeing "PRETTY WOMAN: THE MUSICAL?"
"I hope they got a new appreciation for the story," DAVENPORT says. "Everyone loves the movie, but they might experience the story a little differently in this musical."
"After seeing the musical, I hope that those who may have given up on their dreams will feel a new spark to go for their dreams, because having a dream is like having a map for your life. If you don't make it to where you end up - you STILL FOLLOW that dream."
The complete tour schedule can be viewed at: https://tour.prettywomanthemusical.com/
Kevin T. Baldwin is a member of the American Theatre Critics Association (ATCA)
@MetrmagReviews
@Theatre_Critics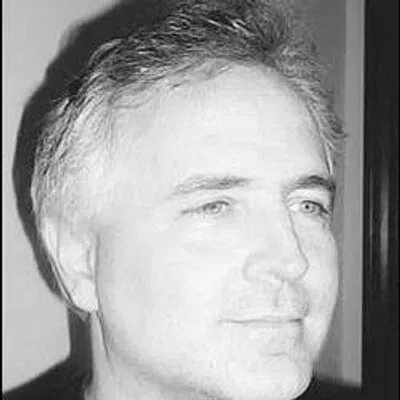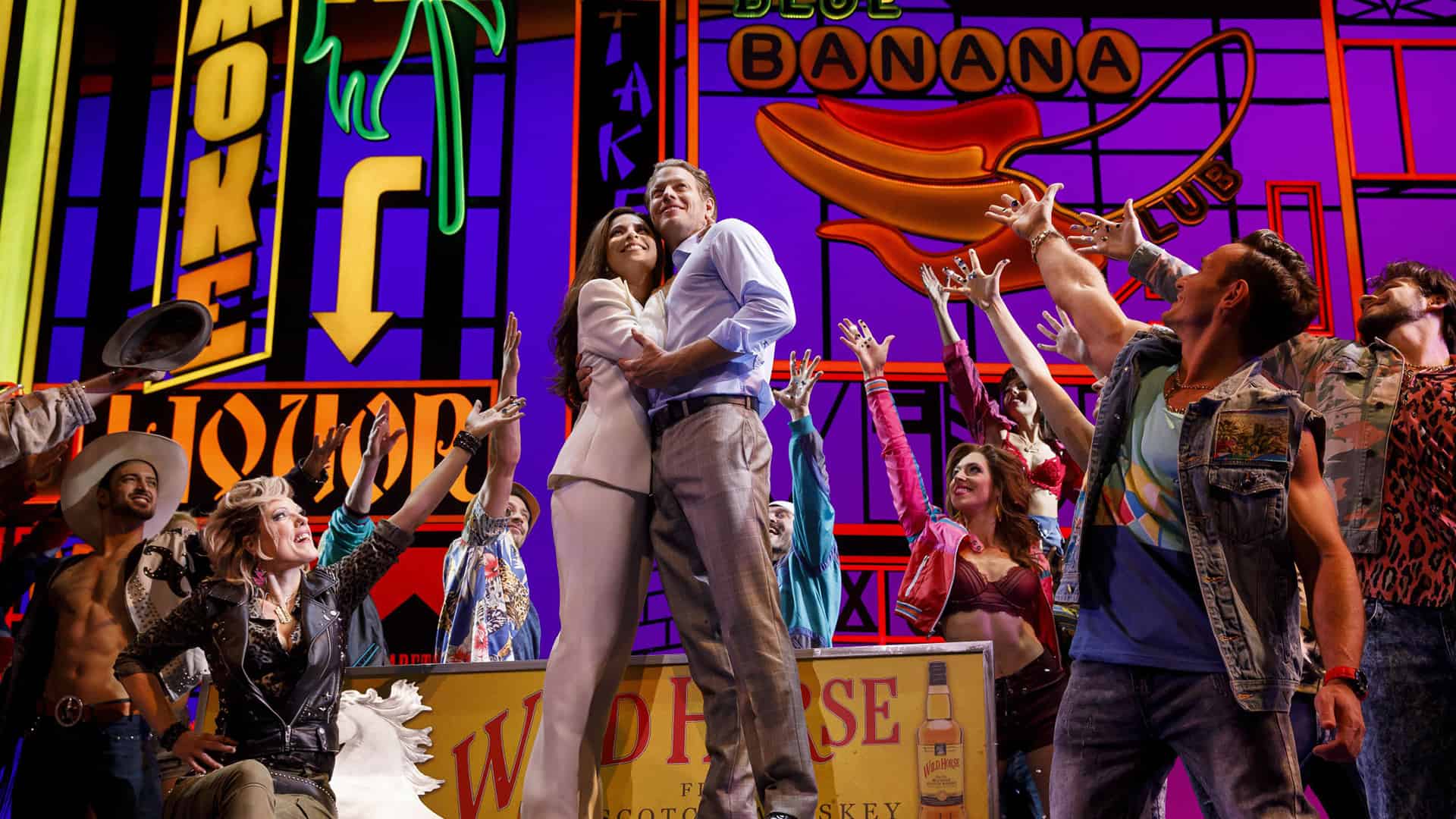 ABOUT THE SHOW
Ready to fall in love all over again?
After an incredible record-breaking run on Broadway, Audience Choice Award winner "PRETTY WOMAN: THE MUSICAL" is coming to Massachusetts!
Based on the 1990 film of the same name, "PRETTY WOMAN: THE MUSICAL" is a modern retelling of the Cinderella story.
Vivian, a Hollywood prostitute is picked up on the street by Edward Lewis, a tough but lonely business mogul.
Employed as his companion, Vivian is immersed into the elite Beverly Hill society, but she soon realizes that she is a fish out of water.
She wants to make something of her life, but she must be true to herself along the way.
During a week of romance, both Vivian and Edward embark on a journey of self-discovery and discover true love along the way.
Edward is softened and transformed by Vivian's joy of life and he comes to realize that he must change his priorities if he wants to hold on to what matters most.
He rediscovers his moral compass and drops his brutal business methods, much to his money-grabbing lawyer's chagrin.
Edward and Vivian's love transcends social divides and this independent Cinderella gets her Prince.
Experience this dazzlingly theatrical take on a love story for the ages.
Please contact the Hanover box office at 877-571-SHOW (7469) for more information.

ABOUT HANOVER THEATRE FOR THE PERFORMING ARTS
Worcester Center for Performing Arts is a registered not-for-profit 501(c)(3) organization, which owns and operates The Hanover Theatre and Conservatory for the Performing Arts. All donations are tax deductible to the fullest extent allowed by law.
HANOVER THEATRE FOR THE PERFORMING ARTS
2 Southbridge Street
Worcester, MA. 01608
877-571-SHOW (7469)