(Cover Photo: Piff the Magic Dragon Courtesy: Jonas Public Relations)
By Kevin T. Baldwin
METRMAG Reviewer
# 774-242-6724
METRMAG Spotlight On:
PIFF THE MAGIC DRAGON
"MISERY LOVES COMPANY TOUR"
FEATURING PUDDLES PITY PARTY
Performance:
September 28, 2022 at 7:30pm
Tickets are $29.50, $39.50, $49.50 and $59.50 depending on seat location, with limited VIP packages available at $159.50.
Presented at the Hanover Theatre for the Performing Arts, 2 Southbridge St., Worcester.
For More Information:
877-571-SHOW (7469)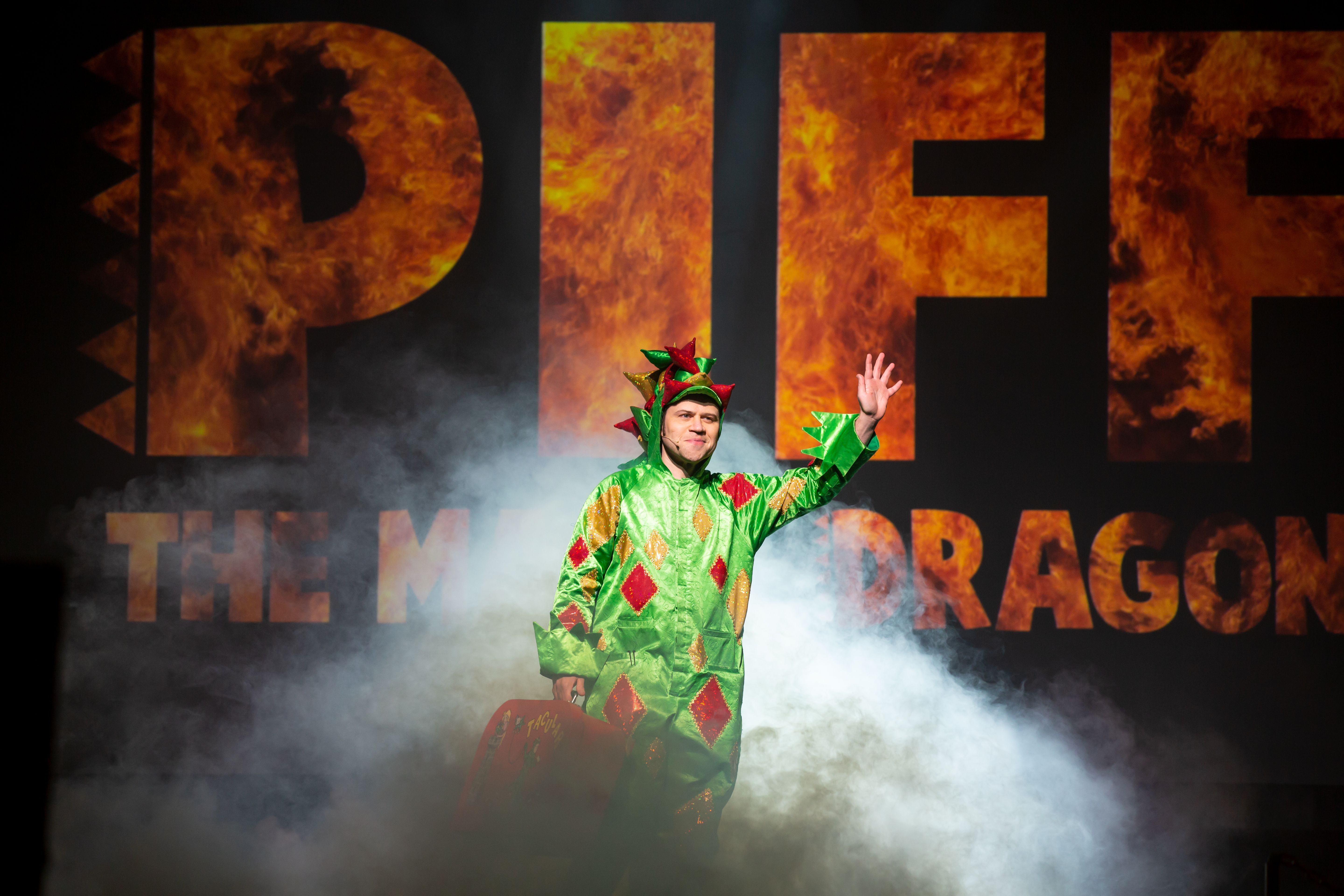 (Photo Courtesy: Jonas Public Relations)
METRMAG Spotlight On:

PIFF THE MAGIC DRAGON
As dragons make their return to fantasy based television shows, an 'actual' magic dragon named "Piff" makes his fantastical return to the Hanover Theatre this month.
"Piff the Magic Dragon" (aka John van der Put) will be hitting the road again with fellow "America's Got Talent" contestant "Puddles Pity Party" (aka Michael Geier) on what is being billed as a "Misery Loves Company Tour."
The show is promoted as "equal parts music, comedy, magic and theatre. Puddles has become a favorite of musical comedy legends like Eric Idle, Jack Black, Paul Reubens and Weird Al. Mr Piffles and Jade Simone will of course be along for the ride."
While the duo did not appear on the long-running NBC show together, according to Piff, they have known each other for years, dating back when Piff was still performing in England.
Accompanied by longtime sidekick "Mr. Piffles," the world's only magic performing Chihuahua, Piff is a world-class entertainer, an absurdist comic delight and a top magician.
Costumed in full 'Pagliacci' attire and make-up, Puddles, who does not speak, never fails to entertain, winning himself a multitude of "YouTube" subscribers and performing many sold out shows.
Puddles' incredibly refined baritone voice always commands immediate attention.
Puddles, who was a quarter-finalist from the 12th season of "America's Got Talent" (AGT) and most recently appeared on "AGT's Champions 2020," has performed all over the globe with performances at The Kennedy Center in D.C., San Francisco's Palace of Fine Arts, London's Soho Theatre and a residency at Caesars Palace in Las Vegas.
Piff, who appeared on the 10th season of AGT, has won several "Best of Las Vegas" awards for his long-running show at the iconic Flamingo Hotel & Casino.
According to the Hanover website, Piff was also a viral sensation on "Penn & Teller: Fool Us" and, in 2020, triumphed over his heroes Jeff Ross, Natasha Leggero and Judah Friedlander when he was crowned winner of TBS' "Tournament of Laughs."
While Piff has appeared at the Hanover before, he states that he is not quite sure exactly when his last appearance took place.
"I believe I came in 2019, sometime at the beginning. Everything pre-Covid is a bit of a blur," Piff says.
According to Piff, "Mr. Piffles" was a recue dog. It has been reported that Piff adopted him in 2009 because he felt his act, his act as a magic wielding dragon, needed a 'gimmick.'
However, was that actually just an excuse? Did Piff really just want a pet and felt the other magic dragons might laugh at him for it? Piff describes how Mr. Piffles came into his act and into his life.
"I was doing my first long show (in Edinburgh) and decided that something needed to change," Piff says. "There was this girl who was running the venue and she had a Chihuahua. So, I put that dog in my show and it was great. The dog was so funny, the very next date I decided to get the dog.
Today, he still does his show and tours with Mr. Piffles, billed as "the world's only magic performing Chihuahua." And how is Mr. Piffles' health these days?
"He's good. He's 14-and-a-half now," says Piff, "but Chihuahua's live a long time. He doesn't really do too much on stage. I mean, he just sits a lot of the time."
That may be but, on a recent episode of AGT, Piff put aside any headliner top billing ego and made Mr. Piffles the main focus of the act by challenging judge Howie Mandel to a Rubik's Cube competition. (Spoiler alert: Mr. Piffles, obviously, won)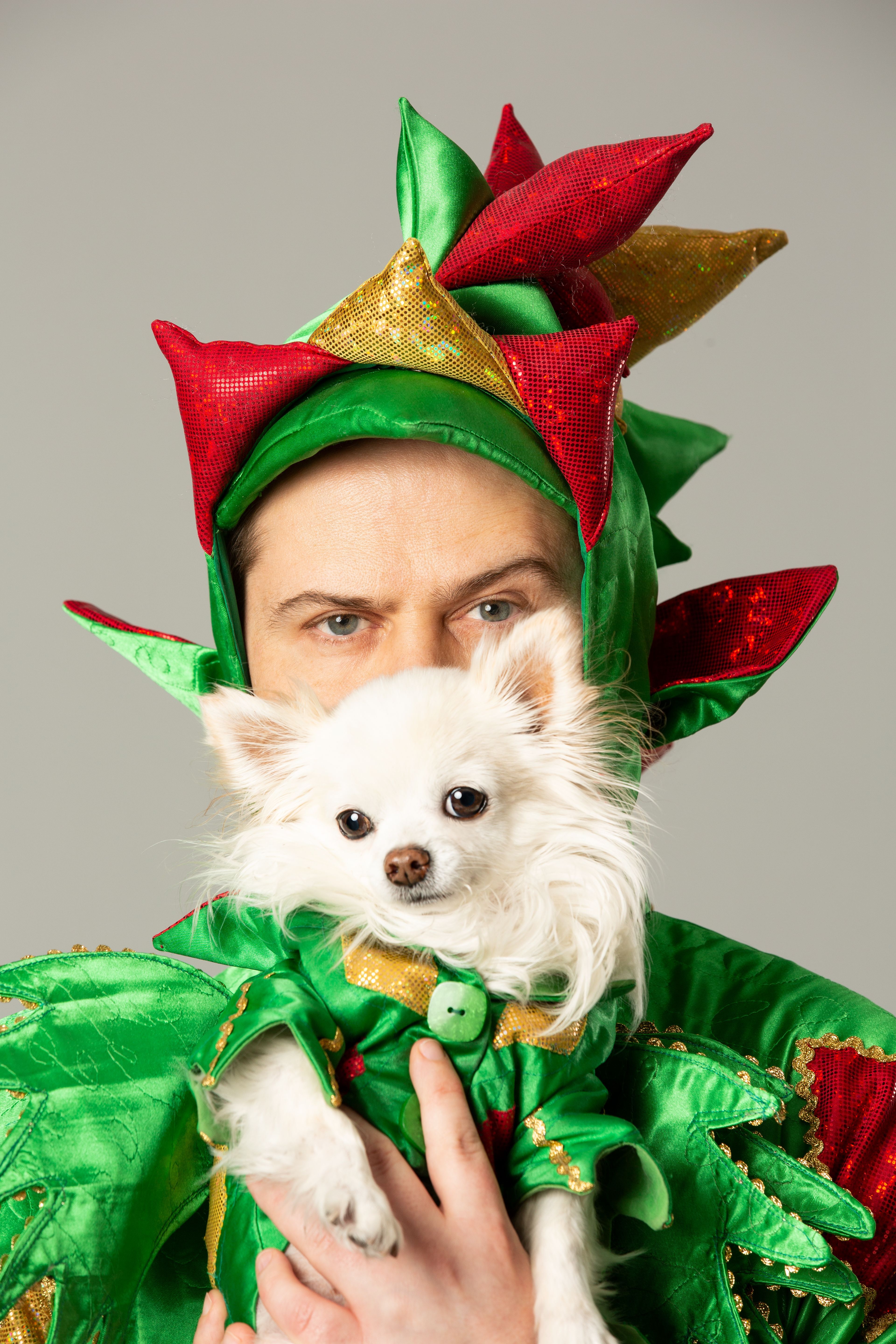 (Photo: Piff the Magic Dragon and Mr. Piffles - Courtesy: Jonas Public Relations)
Piff is originally from London and, at a relatively young age (18), he became a member of "The Magic Circle," a British organization dedicated to promoting and advancing the art of magic.
A commonly asked question AGT viewers pose is: Why would any non-U.S. act perform on the show when they have their own country's version of the show?
Piff describes why he chose America's Got Talent and not Britain's Got Talent. Was he seeking to broaden his horizons by reaching a wider audience? An American audience? The answer is a lot simpler than that.
"Actually, I was already living in America in 2013, in Vegas, and was already in a show," Piff says. "I love America and I love Vegas and I went to AGT because that's where I wanted to be."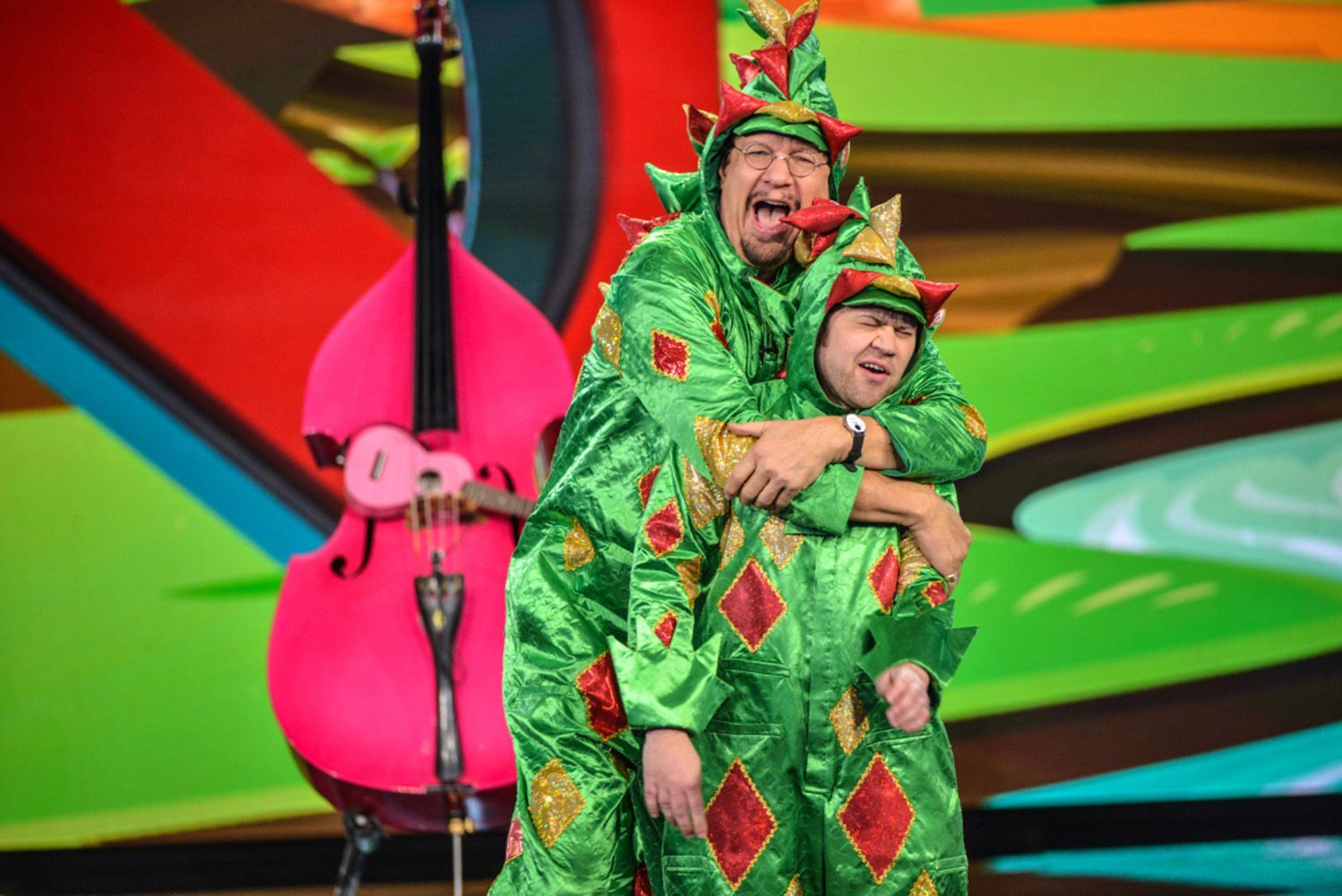 (Photo: Piff the Magic Dragon with Penn Gillette - Courtesy: Jonas Public Relations)
Piff has also maintained a long association with iconic magicians Penn and Teller. Does he see them as contemporaries, collaborators, mentors – or, perhaps, all of the above?
"Mentors and best friends," Piff responds. "In 2011, Penn and Teller saw my act and went crazy for it. I didn't know. I went straight home and, I didn't know this but, after, I found out that they were going about and asking where I was. They didn't know I had left. It took like six months – then they came to England that is when I finally met them."
In addition to touring, Piff still has his residency in Vegas – between touring and his residency his schedule, post-Pandemic, is quite full.
"I perform at the Flamingo and I'm about 46 weeks there," Piff says. "And when I'm not performing there I'm on the road, on tour."
(Video Courtesy: Jonas Public Relations)
Piff speaks of this latest tour, "Misery Loves Company," and how his partnering with "Puddles Pity Party" (outside of contractually) came about.
"I've known him (Puddles) for a number of years going back to the Fringe Festival (in London)," Piff says. "We have the same agent who suggested it – we loved the idea of touring together. This is the second leg of the tour at the Hanover."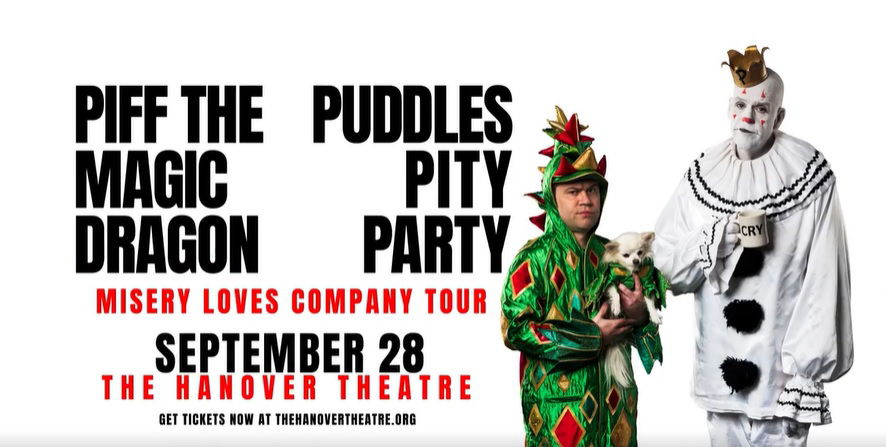 Piff is known, in part, for his impeccably timed sardonic wit used throughout his act. However, it never comes across as mean spirited. Yet, is Piff a person…uh, dragon…who decidedly does not suffer fools gladly? He laughs as he responds.
"I was just remembering something (comic) Eddie Izzard once said, 'Who DOESN'T suffer fools gladly?' It (the humor used) is what I would like to think I would say to people offstage…if I had the guts."
As a magic dragon, there is an automatic appeal to young children although not all of the material in Piff's shows could truly be termed "family friendly."
Yet, as Piff points out, when playing to children, kids tend to offer a bit of an "X" factor, an unknown, a surprise element to his journey, making it just a little more special and which tends to make all his hard work worthwhile.
"It is a tricky balance," Piff says. "I mean it (the show) is done with a sort of 'PG-13' guideline. We have kids that like the show. During every show, I do a trick with a kid - which is great because you never know what you're going to get as a reaction. I had one kid punch me on stage, another kid throw up. You never know what'll happen."
The show is stated to be about two and a half hours long. Outside of a magic dragon and melodious melancholy clown, what else can audiences expect to see when this tour hits the stage? According to Piff, audiences can expect a lot.
"We do a whole bunch of new tricks," Piff says. "We take a different show on the road each time with all new material. I like to say, 'Come for the dog, stay for the dragon.'"
Can audiences expect to see Piff and Puddles onstage together during any part of the show or is it performed more as two separate acts?
"We do a bit together at the end of the show but we do cameo appearances throughout," Piff explains.
No matter what, though, it is certain that on this latest "Misery Loves Company Tour" misery will never have brought so much laughter to so many.
After opening night at the Hanover on the 28th, the tour will continue to other area venues including Providence (Sept. 29), Nashua (Sept. 30) then finally at the Lowell Memorial Auditorium on October 1, 2022 before moving on.
Here's wishing Piff, Mr. Piffles, Puddles Pity Party and the entire "Misery Loves Company Tour" great success.
Kevin T. Baldwin is a member of the American Theatre Critics Association (ATCA)
@MetrmagReviews
@Theatre_Critics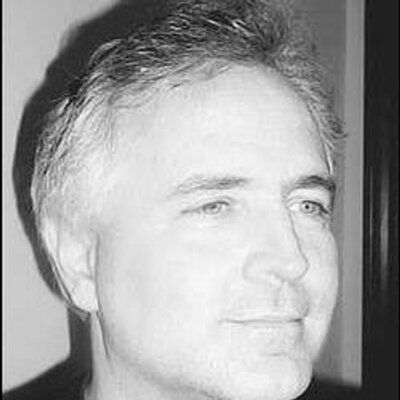 COVID-19 PROTOCOL
Most recent Hanover Theatre safety protocol details may be found here:
https://thehanovertheatre.org/plan-your-visit/safety-protocols/

Worcester Center for Performing Arts is a registered not-for-profit 501(c)(3) organization, which owns and operates The Hanover Theatre and Conservatory for the Performing Arts. All donations are tax deductible to the fullest extent allow