(Cover Photo: MARSHALL CRENSHAW. Photo courtesy of CK Communications Group)
By Kevin T. Baldwin
METRMAG Reviewer
# 774-242-6724
The Spire Center

for the Performing Arts
Presents
"MARSHALL CRENSHAW

"
40TH ANNIVERSARY TOUR
One Night Only!
MARSHALL CRENSHAW will perform at the Spire Center for Performing Arts downtown Plymouth, MA.
Performances Date:
September 21, 2023 - Doors open at 7:00pm. Show begins at 8:00pm
The Spire is located at 25 ½ Court Street, Plymouth, MA.
The Spire is handicap accessible, public parking is available streetside, and in public lots near the venue.
TICKETS:
For more information, to order tickets online contact # 508-746-4488, or visit www.spirecenter.org

METRMAG Spotlight On:
Marshall Crenshaw stays on the sunny side, celebrating 40 Years on tour at the Spire (Plymouth, MA.)
Approximately one million years ago...1981 to be precise...I was a student at what was then called Franklin Pierce College (now Franklin Pierce University).
During that year, one song nearly dominated the Top-40 airwaves in New England.
The song was entitled "Someday, Someway" and it was written by an up and coming rocker, MARSHALL CRENSHAW.
The song was very basic but, was so catchy a melody, it would instantly become an 'earworm' that would require invasive surgery to remove.
I was lucky enough to witness the song performed live on campus by none other than CRENSHAW himself.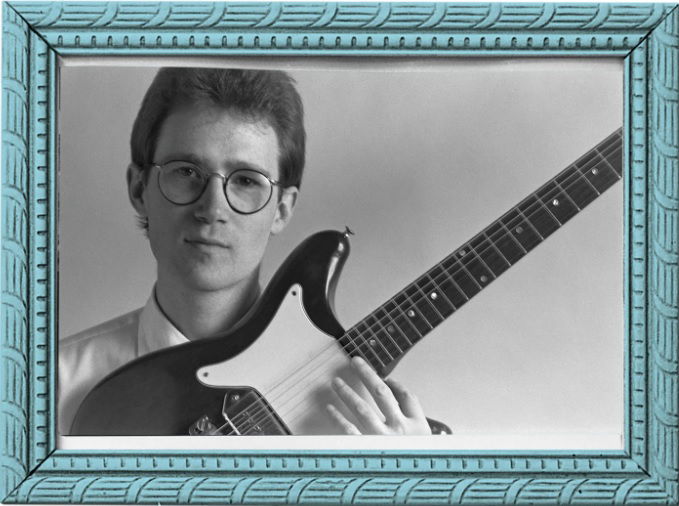 (Photo: MARSHALL CRENSHAW. Photo courtesy of CK Communications Group)
Now, four decades since that song hit the radio, MARSHALL CRENSHAW once again hits the road on tour as he celebrates his many career successes in his "40th Anniversary Tour."
METRMag spoke with the artist over the phone to discuss his career not only as an accomplished musician but also as a noted composer and occasional actor.
Q - You were born in 1953 in Detroit, correct?
Well, the hospital was in Detroit but I never actually lived in Detroit – I lived with my parents in Highland Park, MI. built by Ford and Chrysler, the two auto companies that helped to make Detroit famous.
In fact, in 2014, MARSHALL CRENSHAW was voted into the Michigan Rock and Roll Legends Hall of Fame.
According to his bio, CRENSHAW'S first big break came in 1978 when he got the chance to portray John Lennon in the show, "Beatlemania" (first as an understudy in New York, then in the West Coast company followed by a national touring company).
Q - What was that experience like playing a Beatle and did it prepare you for the career you would ultimately become known for?
Playing Lennon? Well, I loved the Beatles from day one. "Beatlemania" helped prepare me but it was also great being around my peers because a bunch of them were artistically motivated. That gave me a real 'boot up the ass' to do what they were doing which was plotting to get ahead and getting their careers going. Before I ever heard of the Beatles or what inspired them I heard rock and roll music which was what I was listening to as a kid.
CRENSHAW'S debut album was simply entitled "MARSHALL CRENSHAW" and, in 1982, was highly acclaimed.
His debut single off that album was "Something's Gonna Happen" which also got airplay which led to a deal with Warner Bros.
While this established CRENSHAW as a notable songwriter, record maker, and guitarist, it was the hit single "Someday, Someway," that really place him squarely in the public eye....or, rather, ear.
Q - Do you recall when you first heard yourself on the radio and what your reaction was?
First time I heard on the radio was the song "Something's Gonna Happen" which got picked up by WNEW (in New York) and they played it in tandem with Robert Gordon's version of "Someday, Someway" (editor's note: which actually preceded CRENSHAW'S) and they really jumped on it. Really it was those two things in tandem on New York radio that caused everything to blow up. We gained momentum and that pushed everything over the top. Suddenly…and the very reason I am even talking to you now…is because of that.
This new found success also led to other CRENSHAW favorites such as "(You're My) Favorite Waste of Time," "Whenever You're On My Mind" and "Cynical Girl."
Four decades later, CRENSHAW has amassed and achieved, according to "Trouser Press," 13 albums along with both Grammy and Golden Globe nominations for the title song from the 2007 film "Walk Hard" starring John C. Reilly who also sang the song. Below is a clip from the movie.
Q - What was that experience like working with Reilly? Did you have to work with him much on the song?
I didn't actually work directly with him - but I met him out in Los Angeles because I wanted to visit the set of the movie. So, I saw them shoot a scene that he was in but it didn't wind up in the movie. I got to meet him and he thanked me for the tune. They did it their own way. I didn't produce it.
CRENSHAW also could be seen playing in the high school reunion scenes in the Francis Ford Coppola 1986 film, "Peggy Sue Got Married" to which CRENSHAW also contributed the great song, "You Belong to Me," to the film's soundtrack. Here is the song below.
In addition to John Lennon, CRENSHAW also portrayed another legendary rocker, Buddy Holly, in the Richie Valens biopic, "La Bamba."
"The fact I did those movies may lead people to think I was an aspiring actor but it really came about because, back then, I was considered the "Buddy Holly guy" and I guess there was a comparison there that was valid," CRENSHAW says, pointing out how Bryan Setzer (founding member of the punk band "Stray Cats" who went on to great acclaim with his own big band orchestras) was also featured in the movie as musician Eddie Cochrane.
Q - There does seem to be a rockabilly flavor of Buddy Holly on your own sound, especially in "Someday, Someway" Was that intentional?
Maybe. It was that rock and roll sound of the 50s. I was...and am...always hungry for information and music - not just of the 50s but of all eras, all genres. I try to pay attention as much as I can and always have.
CRENSHAW sang Holly's "Crying, Waiting, Hoping" in the film (see below) which was also featured on the soundtrack hitting number one on Billboard and became certified double platinum.
Q - You've got a remarkably loyal fan base fans that have been with you from the beginning. What do you think sustains that connection?
I don't know – ask them. You can't get into other people's heads. I'm good, I mean I AM good (not to sound conceited) but I'm just really grateful for them. I'm glad for the longevity and that those people who love it, love it.
This past year, there have been multiple reported incidents of artists performing on stage getting pelted by objects hurled at them.
Taking my own "Peggy Sue Got Married" time travel trip back to 1981 and Franklin Pierce College noted at the beginning of this article, MARSHALL CRENSHAW was the first and only musician this then-college student had ever seen pelted live by an object thrown at them on stage during his on campus concert (at what was then called the FPC "Fieldhouse").
"Someday, Someway" was such a huge hit and, at that time, it was the only thing that large but overly intoxicated crowd wanted to hear. Someone got impatient and flung a bottle at CRENSHAW'S head.
Watching this, I was impressed then...and still to this day...by how CRENSHAW responded.
Understandably angry yet surprisingly composed, he quickly addressed the incident and then just kept rocking the place, to cheers of all in attendance. Probably why he does not, himself, recall the (40-plus-year-old) incident.
Back then, this kind of unacceptable behavior was rare outside of a "Blues Brothers Movie" bar room.
Now, it is trending at venues all over, at places where people are spending big bucks to see their supposedly favorites singers and bands perform…and to throw things at their heads?
Not okay.
Q - How do you respond to these kinds of attacks on people just trying to do their jobs on stage?
Well, first of all, I have no memory of that particular incident (editor's note: this had both of us laughing) but what do I think of it? I think it's f*cked up. If I can say that. I mean, I just don't get it. I really don't. All the *sshole-ism in the world, I don't get at all.
Some things you just got to steer clear of and - toxicity from other people? Well, that's always going to be there. But you got to remember the song, "Keep on the Sunny Side" by the Carter family:
"There's a dark and a troubled side of life, There's a bright and a sunny side, too." (Music & Lyrics: Gary Garrett / A.P. Carter)
That's what people have to keep remembering.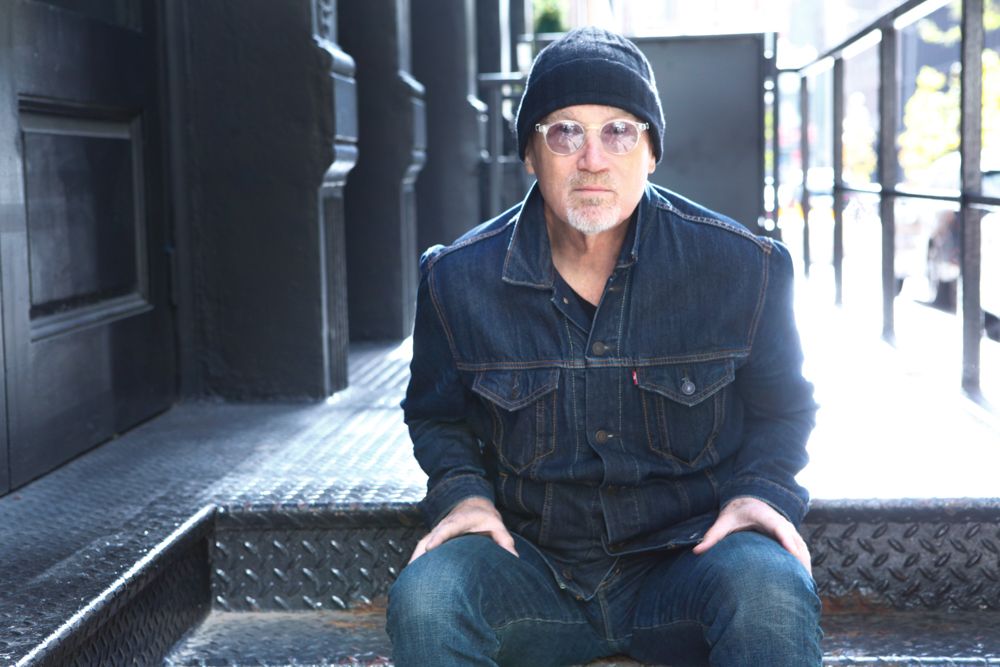 (Photo: MARSHALL CRENSHAW. Photo Credit Jeff Fasano)
When folks come see MARSHALL CRENSHAW play at the gorgeous 225-seat performance hall at Spire in Plymouth on September 21st they will also hear CRENSHAW'S line-up of musicians that features Derrick Anderson on bass and vocals, Mark Ortmann on drums and Fernando Perdomo on guitar and vocals.
"I think the place looks beautiful and it is a 40th anniversary tour and it's myself, Fernando, Derek and Mark," notes CRENSHAW. "We've been playing together for about two years. The show leans heavily on older stuff. People can expect to hear great songs. We're a real band at this point which I'm very happy about."
Kevin T. Baldwin is a member of the American Theatre Critics Association (ATCA)
@MetrmagReviews
@Theatre_Critics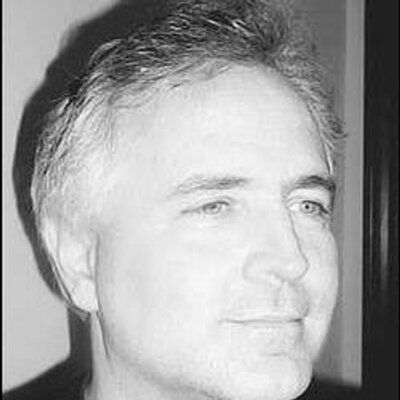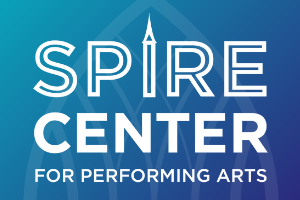 ABOUT THE SPIRE CENTER FOR PERFORMING ARTS
The Greater Plymouth Performing Arts Center, Inc. (GPPAC) is a nonprofit organization founded in 2010, dedicated to performing arts and educational programs, supporting the vibrant arts community in the greater South Shore region. The organization founded THE SPIRE CENTER FOR PERFORMING ARTS, a town-owned venue to serve as a mecca for the arts, dedicated to showcasing music, theatre and dance performances, and arts education appealing to all generations from across the Southeastern Massachusetts region.