By Kevin T. Baldwin
METRMAG Reviewer
Contact: 774-242-6724


The Hanover Theatre for the Performing Arts
will present the musical
"ANASTASIA"
Inspired by the beloved films, the romantic and adventure-filled new musical, Anastasia, is on a journey to Worcester at last!
TONY® AWARD-WINNING CREATORS
Book By Terrence McNally
Music & Lyrics By Stephen Flaherty & Lynn Ahrens
Twentieth Century Fox Motion Pictures Inspired by the Motion Picture
From The Play By Marcelle Maurette as adapted by Guy Bolton
Directed By Darko Tresnjak and Sarah Hartmann
Choreographer Peggy Hickey and Bill Burns
Musical Supervisor & Music Director/Conductor Tom Murray
Music Director Jeremy Robin Lyons
Music Coordinator John Mezzio
Cast Includes: Kyla Stone, Sam McLellan, Brandon Delgado, Gerri Weagraff, Bryan Seastrom, Madeline Raube, Taya Diggs, Marley Sophia, Mikayla Agrella, Lance Timothy Barker, William Aaron Bishop, Harrison Drake, Thomas Henke, Dakota Hoar, Veronica Rae Jiao, Evin Johnson, Ceron Jones, Madeline Kendall, Lizzy Marie Legregin, Victoria Madden, Christian McQueen, Elizabeth Ritacco, Taylor Stanger, Sarah Statler, Lauren Teyke, Carly Haig (Please note: Tour Information Subject to Change)
Additional Creative Team: Scenic Design Alexander Dodge; Costume Design Linda Cho; Lighting Design Donald Holder; Sound Design Peter Hylenski; Projection Design Aaron Rhyne; Hair/Wig Design Charles G. Lapointe; Makeup Design Joe Dulude II; Casting Jason Styres; Tour Booking The Booking Company / Meredith Blair; Marketing & Publicity Direction Bond Theatrical; Interactive Marketing Andy Drachenberg; Company Manager Heather Moss; Production Management NETworks Presentations / Hector Guivas; Orchestrations Doug Besterman; Vocal Arrangements Stephen Flaherty; Music Coordinator Michael Keller & Michael Aarons; Dance Arrangements David Chase; Associate Choreographer Adam Cates; General Management Gentry & Associates / Elizabeth Bayer; Production Stage Manager Mariah Young; Stage Manager Trey Johnson; Assistant Stage Manager Lee Micklin; Production Stage Manager / National Tour Richard A. Leigh; Stage Manager / National Tour Rachel E. Winfield; Assistant Stage Manager / National Tour Ellen Goldberg.Performances:
April 14, 2022 at 7:30pm
April 15 & 16, 2022 at 8:00pm
April 16, 2022 at 2:00pm
April 17, 2022 at 1:00pm and 6:30pm

Presented at the Hanover Theatre for the Performing Arts, 2 Southbridge St., Worcester.
Tickets are on sale now! Please contact the box office at  877.571.SHOW (7469) or visit TheHanoverTheatre.org for more information.
877-571-SHOW (7469)
Worcester Center for Performing Arts is a registered not-for-profit 501(c)(3) organization, which owns and operates The Hanover Theatre and Conservatory for the Performing Arts. All donations are tax deductible to the fullest extent allowed by law.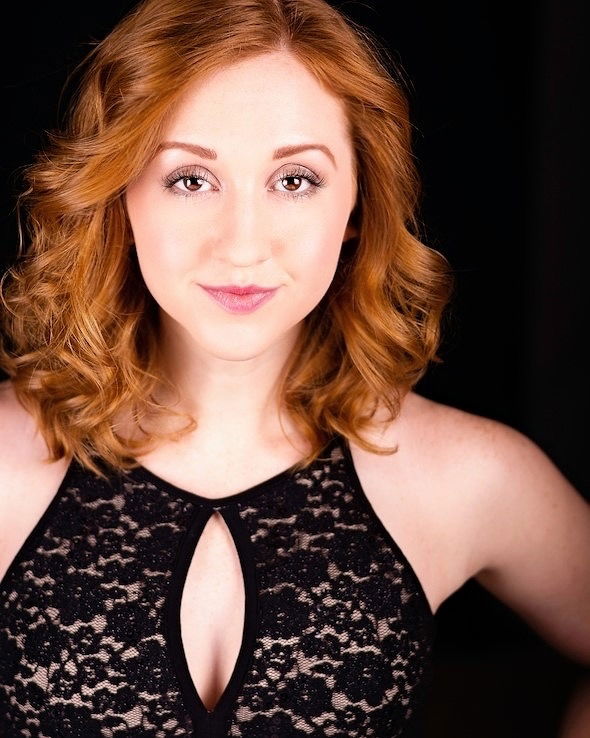 METRMAG Spotlight On: Madeline Raube from "Anastasia"
For Madeline Raube, who makes her National tour debut portraying "Countess Lily" in the upcoming Hanover musical event "Anastasia," the role is a dream come true yet also might come with a slight feeling of déjà vu.
Prior to landing the role of "Lily" in "Anastasia," Raube appeared in three other shows where all the characters Raube played were also named "Lily." Different spellings, occasionally, but the name is featured in past shows such as "Secret Garden," "Kiss Me Kate" and "Annie".
Now she takes on the role of (full name) "Countess Lily Malevsky-Malevitch," a pivotal figure who Anastasia encounters along her journey to meet the Dowager Empress.
Is this just as fate would have it or is it, perhaps, a pre-requisite of Raube's that the characters she portrays must be named "Lily?"
"This is literally the fourth 'Lily' to appear on my resume," Raube laughs as she confirms. "I don't know of many people who might have that on their resume."
Other "NON-Lily" credits include Kate in "Kiss Me, Kate" Nina in "Life of the Party" and Christine in "The Phantom of the Opera."
All kidding aside, the accomplished New York-based singer, actress, model, voice actor and vocal coach has a Master's degree in Musical Theatre Performance from NYU and a bachelor's degree in Classical Voice, from Oberlin Conservatory.
Raube recalls always wanting to be on stage performing.
"I have been performing ever since I was little," Raube says. "I think maybe my first big role would have been Christine in 'Phantom' in upstate New York. Just a great experience playing that role and also being in final callbacks for the show on Broadway."
Among Raube's "Special Skills" she lists a talent for doing an impersonation of Broadway legend Bernadette Peters. Does she get many requests to perform this at auditions?
"Yes, I put that on there for that very reason," Raube jokingly admits. "It just helps make me stand out as something unique and quirky that I do. I did do that impersonation for my audition for 'Anastasia' and made the whole creative team crack up."
Raube indicates, on her web site, that there are many "redheads" in her family with some relatives also involved in theatre, as well.
"My mom and my two sisters have red hair. Aunts and grandparents. Lots of red hair," Raube states, indicating how her family added a crucial element of support in her career pursuit.
"Great support system," Raube says. "My dad is in the arts as a photographer and my mom also did theatre. They have understood this world and, from a very early age, knew that this was what I wanted to do."
According to Raube, that familial support is also extended by her siblings.
"Both of my sisters have been to every single show I have done, good or bad. The family has been supportive even when I am on tour," Rabe says. "They have come to see me in 'Anastasia' and it is always very emotional since they realize that this is such a great opportunity for me."
"Anastasia" features a book by the great Terrence McNally with music & lyrics by the legendary writing team of Stephen Flaherty & Lynn Ahrens. Raube's character "Countess Lily Malevsky-Malevitch" is the Dowager Empress's lady-in-waiting with whom the character of Vlad had an affair.
Raube describes how her casting for the role came about.
"The role was not in the original (animated) movie," Raube says. "It was added on, made specifically for the Broadway musical, and in she (Lily) is a key player who leads Anastasia to the Dowager."
Being so young, just how familiar was Raube with the story of "Anastasia?"
"I grew up and was a little obsessed," Raube confesses. "My aunt bought me an "Anastasia" music box and I had it on my dresser for years. Countess Lily (in this adaptation) is the comic relief and I knew I wanted to be part of it. I also knew who Anastasia was in history, so it is just great to be a part of this."
With the 2022 Tour, Raube says the most rewarding experience thus far has been to be able to "bring live theatre back" to audiences.
"You can feel the energy in the audience. It is very rewarding to do this musical and to feel that audience laughter and applause," Raube says. "That is the most rewarding thing - the immediate reaction to this musical which has just been wonderful and fun to experience.'
Raube describes the process and her journey from the beginning of rehearsals.
"We all sat down as a team during the rehearsals and discussed," Raube recalls. "We went to several museums with Russian costume and outfits. We have traveled around the country and have seen some of the history behind the subject matter involved. It helps us understand better that scene where we have to re-enact a pivotal historic moment every single night."
Since the Tour got underway, is there now a song which has become Raube's personal favorite?
"There are so many," Raube admits. "'Paris Holds the Key (To Your Heart)' (sung by the characters of Vlad, Dmitry, Anya and the Ensemble) is a great song."
A favorite memory of Raube comes from the rehearsal and development process, working with the cast and creative team associated with this tour of "Anastasia" - a process which Raube describes as "special."
"I have a lot of great memories from that process," Raube says. "To work with Darko Tresnjak (the show's original director) and just so many people that have come in and helped make this a special show. I appreciate the bond that was made between the cast and the creative team. Stephen Flaherty (one of the show's original composers, with longtime partner, Lynn Ahrens) worked one-on-one with me and re-worked a song just to help it fit my voice. That was probably the coolest memory."
This will be Raube's first time working at the Hanover Theatre in Worcester.
"I have been in Boston before but never performed. It is always really exciting to walk into a new theatre and to see where we are performing," Raube says.
With "Anastasia" there is an underlying theme conveyed in the musical, which Raube describes quite eloquently.
"Especially now, with everything going on, we are focused on Anya (aka "Anastasia") - who is a young, strong and courageous woman," Raube says. "Anya is trying to learn the answer of what really makes up a family. Along the way, she meets two men - one with whom she falls in love and the other who becomes a close friend."
Raube also notes the importance of having the first woman of color, Kyla Stone, to play the role of "Anastasia" (aka "Anya") who, as Raube states, "goes on this journey by herself to find her family."
"It is a story of her finding her own independence and strength. That is conveyed throughout the musical," Raube says. "It is great to see the faces of little girls (or boys) in the audience, wearing their little princess tiaras, and seeing this message and having this wonderful reaction on their faces."
Raube says she hopes after Hanover audiences see "Anastasia" they will be able to walk away feeling more "happy and fulfilled."
"There is this feeling - an appreciation of theatre and of that experience connecting with people and with this ("Anastasia") story, which is about home, love and family," Raube says.
The musical, as Raube describes, allows audiences to sometimes leave the theatre with the impression that their lives, even if only briefly, only temporarily, have been changed.
Certainly, at least, one hopes the experience will have lifted their mood to a more pleasant one from the moment when they first walked in.
"It transports you – lets you escape for a while," Raube says.
Approximately 2 hours 25 minutes including intermission
Kevin T. Baldwin is a member of the American Theatre Critics Association (ATCA)
@MetrmagReviews
@Theatre_Critics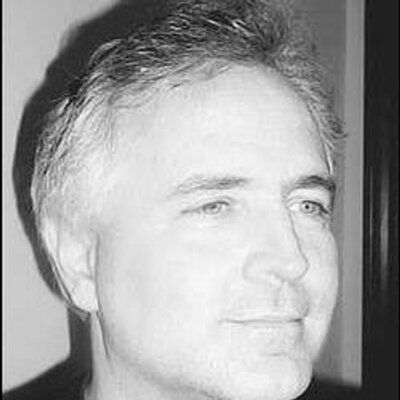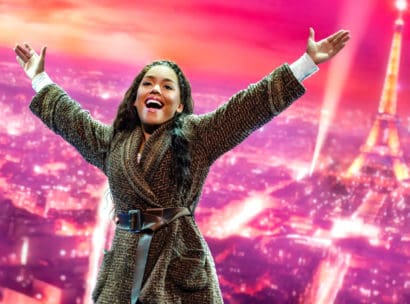 ABOUT THE SHOW
From the Tony® Award-winning creators of the Broadway classic "Ragtime," this dazzling show transports audiences from the twilight of the Russian Empire to the euphoria of Paris in the 1920s as a brave young woman sets out to discover the mystery of her past.
Pursued by a ruthless Soviet officer determined to silence her, Anya enlists the aid of a dashing conman and a lovable ex-aristocrat.
Together, they embark on an epic adventure to help her find home, love and family.
"Extraordinary! An iconic tale of empowerment on Broadway. Anastasia – with mettle, smarts, and a tiny music box – has been changing the world night by night. It is a triumphant celebration of courage, love, and reconciliation, a journey that unfolds with much wonder and joy. It imparts the hope that we can reconcile our personal history with the present, and stand center stage in our own lives." - The Huffington Post
Anastasia
features a book by celebrated playwright
Terrence McNally
and a lush new score by
Stephen Flaherty (music)
and
Lynn Ahrens (lyrics).


Please note, shows and dates subject to change.
COVID 19 PROTOCOLS
Please note, for the comfort and safety of all of our patrons, staff, volunteers and performers/artists, we respectfully require proof of COVID-19 vaccination or a negative result for a COVID-19 test taken within 72 hours of your visit to the theatre. Children under 12 are exempt, provided they are accompanied by an adult who is fully vaccinated. Information will be checked against a valid photo ID prior to entry and the wearing of CDC-approved masks is required while inside the theatre. Complete details can be found here: https://thehanovertheatre.org/safetyprotocols