(Cover Photo: "LAPOPESSA" by Paul N. Dion and Allen M. Dion playing through September 25, 2022. Photo courtesy of the lapopessa.com website)
By Kevin T. Baldwin
METRMAG Reviewer
# 774-242-6724
METRMAG Spotlight On: "LAPOPESSA"
Book, Music & Lyrics by Paul N. Dion and Allen M. Dion
Directed by John Leslie
Music Director Paul N. Dion
Additional Creative Team:
Sound and Lighting by Don Gauvin; Publicity, Marketing & Social Media by Allen Dion, Paul Dion, Henry Chipman; Crew: Frank DeGaetano, Terrance Doherty, Seamus McMaster
Cast Includes: Megan Paluzzi - Sister Pascalina; Joel Seger - Cardinal Tisserant; Paul Conway - Father Pacelli (Act One), Pope Pius XII (Act Two); Elisha Musgraves – Narrator, Mussolini, Sister Marie; Shaun McCoy - Cardinal Spellman; Emily Stratton – Camillo and Ensemble
TICKETS: Available at TicketLeap online ticketing service. Also Available Locally At: Taproot, 5 Exchange St,. Barre, MA.; Twitches Nutrition, 12 Exchange St., Barre, MA.; Country Gourmet, 547 Summer St., Barre, MA.; and Barre Town Hall, 2 Exchange St., Barre, MA. 01005
Performances:
September 16, 17, 23, 24, 2022 at 7:00pm
September 18 & 25, 2022 at 5:00pm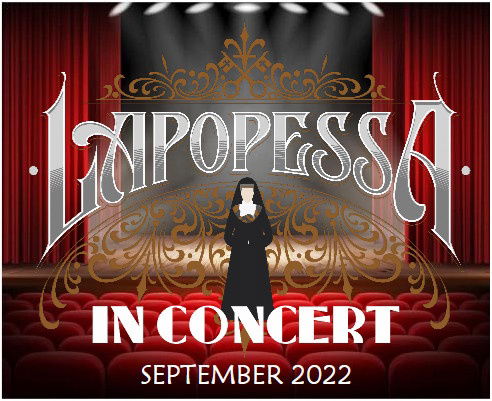 METRMAG Spotlight On: "LAPOPESSA"
A concert version of a new musical, "LAPOPESSA," is being presented Barre Town Hall for six performances beginning September 16, 2022 and, actually, to refer to it as "new" might be misleading as the evolution of the show has taken several decades to complete.
This production of "LAPOPESSA" is being performed as a "Musical Concert" but a full-production workshop version of the musical is being planned in 2023.
At first glance, the title "LAPOPESSA" may initially put off some people into presuming the show is an extremely stuffy operetta but, in fact, according to creator/composer Allen M. Dion, his piece is a more in line with more contemporary fare.
"It is absolutely done as a traditional Broadway score," Dion says. "Beautiful ballads and powerful production numbers."
Dion advises that everyone either involved in the production or those that have been present at rehearsals, "is loving the score."
"The pacing and balance – there is a good amount of humor in the show," Dion says of the varied score. "The goal is to entertain - pure escapism."
"(The character of) Mussolini sings a very funny song 'Good Catholic Man' where he 'confesses' that he 'will do what he has to' through his 'master plan'," Dion says. "(The character of) Cardinal Spellman sings 'Another Million Dollar Deal' another funny song alluding to a lot of power that he had. Our score is diverse and not derivative."
The story of "LAPOPESSA" concerns Sister Pascalina, a German nun, housekeeper and secretary to Italy's then-Archbishop Eugenio Pacelli in 1917.
Theirs was a four-decade relationship which some might assume functioned more as a partnership than that of employer-servant.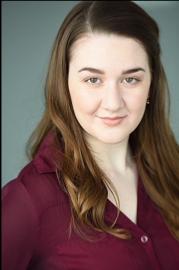 (Pictured: Actress Megan Paluzzi as "Sister Pascalina" aka "LAPOPESSA." Photo courtesy of the lapopessa.com website)
In fact, when Pacelli ascended to the status of Pope Pius XII in 1939, their relationship was even purported to be more that Pascalina was acting as the Pope's puppeteer, pulling his strings.
It is even rumored that Sister Pascalina lived secretly in private Papal apartments with Pope Pius as their relationship continued throughout their time together. However, Dion is emphatic that their relationship has no evidence to presume it was anything other than platonic.
"This is loosely based on events. No one really knows the true story," Dion says. "There are many books speculating on their relationship. I felt that by my actually going to Switzerland and meeting this nun who I had heard about who knew most of the events as described, I felt I would get the most accurate story."
According to Dion, those that have heard the music of "LAPOPESSA" have praised the show's originality.
"John Leslie, our director, really enjoyed the score, praising how it was original and not derivative of anything else," Dion says. "There is nothing more exciting than doing original musical theatre and, for "LAPOPESSA" we got the right people for the show."
The cast of "LAPOPESSA" includes Megan Paluzzi as "Sister Pascalina," Joel Seger as "Cardinal Tisserant," Paul Conway as "Father Pacelli/Pope Pius XII," Elisha Musgraves in multiple roles as "Narrator," "Mussolini," and "Sister Marie," Shaun McCoy as "Cardinal Spellman" and Emily Stratton as "Camillo."
Dion says that, in the Vatican, Sister Pascalina was ultimately and in secret given the moniker "LAPOPESSA," which, in English, essentially translates to "female Pope." The term was meant more cautionary than flattering by those threatened as to just how much influence Pascalina seemingly had over the Pope and his highly impactful decisions.
It is Dion's contention, however, that it might have been more Sister Pascalina's personal devotion to the Pope which is why she dedicated her life to ensuring their position on the world political stage.
Perhaps it was even a higher state of love, a spiritual love, if one will allow, that took their bond beyond that of a physical relationship.
"The Vatican, at that time, was suspicious of their having an intimate, physical relationship, but I never allude to this nor do I believe that this was the case," Dion says.
According to the web site for "LAPOPESSA," Dion began his own journey with his show's evolution in the mid-1980s.
He researched the subject matter extensively then Dion, who considers legendary Broadway producer Hal Prince ("West Side Story," "Fiddler on the Roof," "Cabaret," "Sweeney Todd," and "Phantom of the Opera" just to name a few of his successes) as a mentor, began framing the show itself.
"(Hal) Prince read some of my stuff and he asked if I wanted to join his "First Nighters Club" (a club Prince maintained to preview new Broadway and Off-Broadway shows) and he would send me tickets for these 'opening night' performances and I was blessed to see so many shows."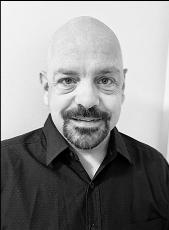 (Pictured: Actor Paul Conway appears as "Father Pacelli/Pope Pius XII in Allen M. Dion's "LAPOPESSA." Photo courtesy of the lapopessa.com website)
The "LAPOPESSA" story conveys how it was Pascalina who often impacted the momentous decisions Pius needed to make as Pope, not only as leader of the Catholic faith but also as a leader on a tumultuous global stage during the second World War.
However, according to Dion, people should not consider this a "historical musical."
"It is NOT a historical musical. It is a unique interpretation of events," Dion says. "The first act we focus on Mussolini rise to power in the background – then, Act Two focuses more on the Holocaust and the accusations of the Pope being silent over the events of World War II and the execution of Jews."
As a member of the Jewish faith himself, this aspect was of critical importance to Dion.
"I lost many relatives through the Holocaust," Dion says.
In point of fact, Dion stipulates that it was under Pius that significant relief efforts were made to help millions of Jews escape the Nazi atrocities of the war years.
Throughout it all, either directly or indirectly, ever present, ever faithful, there was always Sister Pascalina, his (and the world's) own "LAPOPESSA."
The fully staged production of "LAPOPESSA" will be the next step in the evolution of this new musical which contains 40 songs altogether. The performances in Barre this month presents a concert version that, according to Dion, is designed to help them "try out the score."
For more information on the show, visit www.lapopessa.com or email Allen.Dion@lapopessa.com
Kevin T. Baldwin is a member of the American Theatre Critics Association (ATCA)
@MetrmagReviews
@Theatre_Critics