(COVER PHOTO: The 2022 Touring Company of "SUMMER - The Donna Summer Musical" coming to the Hanover Theatre in Worcester, MA. March 31 through April 3, 2022. Photo Courtesy of the Tour website)
By Kevin T. Baldwin
METRMAG Reviewer
Contact: 774-242-6724
The Hanover Theatre for the Performing Arts
will present
"SUMMER: THE DONNA SUMMER MUSICAL"
"LOVE TO LOVE YOU BABY"
Book By Colman Domingo and Robert Cary
Director Lauren L. Sobon
Choreographer Natalie Caruncho
Associate Choreographer Angelica Beliard
Original Direction Des McAnuff
Original Choreography Sergio Trujillo
Cast Includes: Brittny Smith, Charis Michelle Gullage, Amahri Edwards-Jones, Porter Lee Anderson III, Christopher Lewis, John Guaragna, Layla Brent-Tompkins, Sy Chounchaisit, Mia Davidson, Kayleigh Hegarty, Ciara Jones, Lily Kren, Marisel Lopez, Francisco Risso, Lathan Arrkel Roberts, Nissi Shalome, Sara Shomgard, Kyle Southern, David Tanciar, Meridien Terrell, Stephen Vaught, Lamont Whitaker, Aubrey Young.
Additional Creative Team: Lighting Designer/Production Manager Russell A. Thompson, Original Scenic Design Robert Brill, Tour Scenic Design Robert Andrew Kovach, Costume Design Paul Tazewell, Wig And Hair Design Brandon T. Miller, Music Supervisor JP Meyer, Music Director/Keyboard 1 Erika R. Gamez, Orchestrations Bill Brendle, Orchestrations and Arrangements Ron Melrose, Synthesizer Programmer Randy Cohen, Sound Design David Temby, Projection Design Chris McCleary, Production Stage Manager Kimberly D'agnese, Resident Company Manager Marc Ciemiewicz, Tour Company Manager Timothe Bittle, Casting/Artistic Producer Brian J. Enzman, Executive Producer William T. Prather, Producer Apex Touring.
Performances:
March 31, 2022 at 7:30pm
April 1, 2 2022 at 8:00pm
April 2, 2022 at 2:00pm
April 3, 2022 at 1:00pm and 6:30pm
Tickets are on sale now! Please contact the box office at  877.571.SHOW (7469) or visit TheHanoverTheatre.org for more information
Presented at the Hanover Theatre for the Performing Arts, 2 Southbridge St., Worcester.
877-571-SHOW (7469)
Worcester Center for Performing Arts is a registered not-for-profit 501(c)(3) organization, which owns and operates The Hanover Theatre and Conservatory for the Performing Arts. All donations are tax deductible to the fullest extent allowed by law.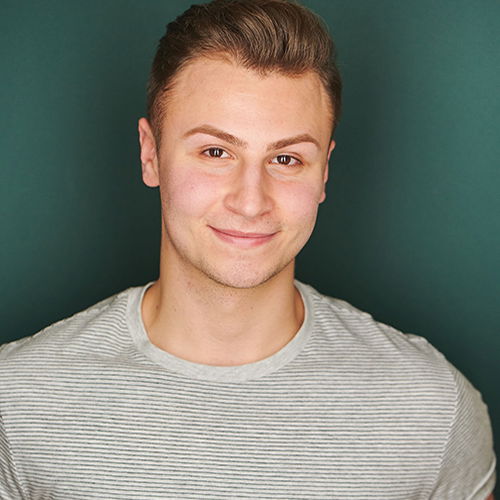 METRMAG Spotlight On: John Guaragna from "SUMMER - The Donna Summer Musical"
At first glance, one might think that triple threat performer John Guaragna might not be old enough to fully appreciate the music by legendary singer Donna Summer, the subject of "SUMMER - The Donna Summer Musical" but Guaragna says he grew up in a household where it was not uncommon for her music to be heard playing.
"When I got cast, I already knew almost every single song in the show," Guaragna says. "My parents played this music. This era was part of my parents past. We're all disco fans. Donna Summer was a big influence on my life and I hope, for younger people who may not know her, that they hear this score and hopefully will want to look further into her amazing discography."
"SUMMER – The Donna Summer Musical" features a book by Colman Domingo and Robert Cary. The show is directed by Lauren L. Sobon and features choreography by Natalie Caruncho based on the original choreography by Sergio Trujillo. There are over 20 iconic songs in the retrospective of Summer's life and career.
Guaragna portrays "Bruce Sudano," a singer-songwriter who wrote hits for Michael Jackson, Dolly Parton and also for his wife, the late Donna Summer. Guaragna explains how he was cast.
"I originally auditioned to be in the ensemble," Guaragna says. "I made it to the in-person callbacks and they asked me to sing. Then, they gave me the Bruce sides (note: "sides" contain just that character's lines along with their cues) and auditioned with that with someone auditioning for "Disco Donna."
Three actresses play the role of musical icon Donna Summer at different points in her life as "Diva Donna," "Disco Donna" and "Duckling Donna".
"It felt so right and amazing. We were both so nervous. These were my first few auditions just coming out of the Pandemic," Guaragna recalls. "I got offered the role of Bruce on the spot. Immediately I cried. This is something that hardly ever happens - I mean, you never walk back into a room and they just give the part to you on the spot - but it was an experience I'll never forget."
Guaragna earned a BFA in Musical Theatre from Cap21/Molloy College. Prior to "Summer" he was part of the touring company of "Chicago." His regional theatre credits include playing "Greg" in "A Chorus Line," "Sky" in "Mamma Mia," "Tony" in "Saturday Night Fever," and "Diesel" in "West Side Story" where he was also assistant choreographer.
Guaragna recalls his first paid professional gig was and what that experience was like.
"I was a junior in college and working for the Surflight Theatre in Beach Haven, Long Island. It was my first time doing a full summer theatre season which included 'Wedding Singer' and 'JC Superstar,''" Guaragna says. "I will be forever grateful to them for my start. Doing summer stock taught me a lot about consistency and managing different materials. Working on one show during the day and another one at night. It taught me to stay on top of your work and always be prepared, but my greatest realization was that I could get paid for doing what I love."
Does he have one character that he has played which is a favorite among these earlier shows?
"It is such a tough tie between 'Bert' in 'Mary Poppins' and 'Greg' in 'Chorus Line,'" Guaragna says. "I would love to do 'Chorus Line' again – I learned the stories of Michael Bennett (Tony Award winning musical theatre director, writer, choreographer) and danced to the original choreography. It was jus so good for my dance soul."
Included among Guaragna's varied talents is a skill for impersonations. Among his repertoire he includes, "old Italian Woman, Nerd w/lisp, Southern Mother, Creature/Monster and Cher."
Quite a diverse list but are there any for which he might get requests for at auditions?
"I've actually not been asked to do any impersonations but they are there if needed," Guaragna says. "My friends ask for them all the time. A dream of mine is to be on SNL (Saturday Night Live) and bring those impersonations to life."
Guaragna calls his castmates "incredible" as he describes working with them.
"Everyone is insanely talented and inspire me every day," Guaragna says. "Knowing we make the people in our audiences very happy - that we make them get up and dance when the show gets to (the show's finale number) 'Last Dance' is just amazing. They sing along and that is the biggest reward and reminds me of why I do what I do."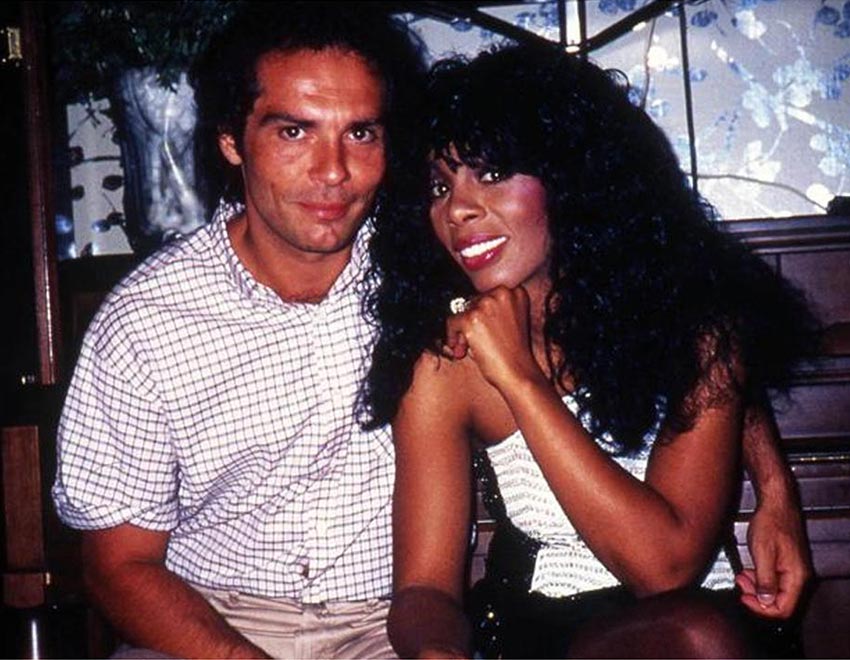 (Photo: The real Bruce Sudano and Donna Summer. "SUMMER - The Donna Summer Musical" comes to the Hanover Theatre in Worcester, MA. March 31 through April 3, 2022. Photo Courtesy of the Tour website)
Guaragna has learned more about Donna Summer and her relationship with Sudano as a result of this production.
"I think that, as with any recording artist, we don't know everything about them. She was a very private person. Before she met Bruce (as the show recalls) she was in a downward spiral. He (Sudano) came in at a pivotal moment and at the end of the day he really loved her and gave her a sense of home," Guaragna says. "They had children and became one family. It is really special for me to see him and how he was that comfort for her as she went through all the crazy things in her life."
Among the show's retrospective of Donna Summer hits, fans coming to the Hanover Theatre in Worcester, MA. can expect to hear favorites such as "I Feel Love," "Love to Love You Baby," "White Boys," "Heaven Knows," "On the Radio," "Bad Girls" and the iconic empowerment anthem "She Works Hard for the Money."
Since the Tour got underway, Guaragna notes the song "MacArthur Park" has become a personal favorite from the musical.
"'The song was previously recorded by Richard Harris (of 'Camelot' fame) but Donna made that song her own," Guaragna explains, comparing Summer's cover to that of singer Whitney Houston who covered Dolly Parton's "I Will Always Love You."
"Whitney Houston made Dolly's song her own just like Donna did with 'MacArthur Park,'" Guaragna says.
The tour stopped in Boston recently at the Emerson Colonial. Guaragna descrobes the experience of performing in Summer's actual home turf.
"In the show, when the line comes 'Donna Gaines was born in Boston,' the crowd goes absolutely wild," Guaragna says, as he speaks of next coming to Worcester. "This will be my first time at the Hanover Theatre but I saw pictures of it and it is a gorgeous theatre. Most of the venues where we have performed, I must say, have all been gorgeous theatres."
Donna Summer was a superstar, a true performing legend, and Guaragna speaks of the message conveyed in this tribute to her life.
"There are a lot of themes showcased in the show, but one that elevates it is strength," Guaragna says. "Donna - She kept going. Our purpose is to celebrate her life and accomplishments as a black woman, as an artist, as a mother."
Guaragna points to a specific moment in the musical where Summer is faced with her own mortality.
"There is a 'full circle moment' that comes and we, as a cast, show Donna what an incredible life she led and how she paved the way for many artists that followed her. We celebrate her life."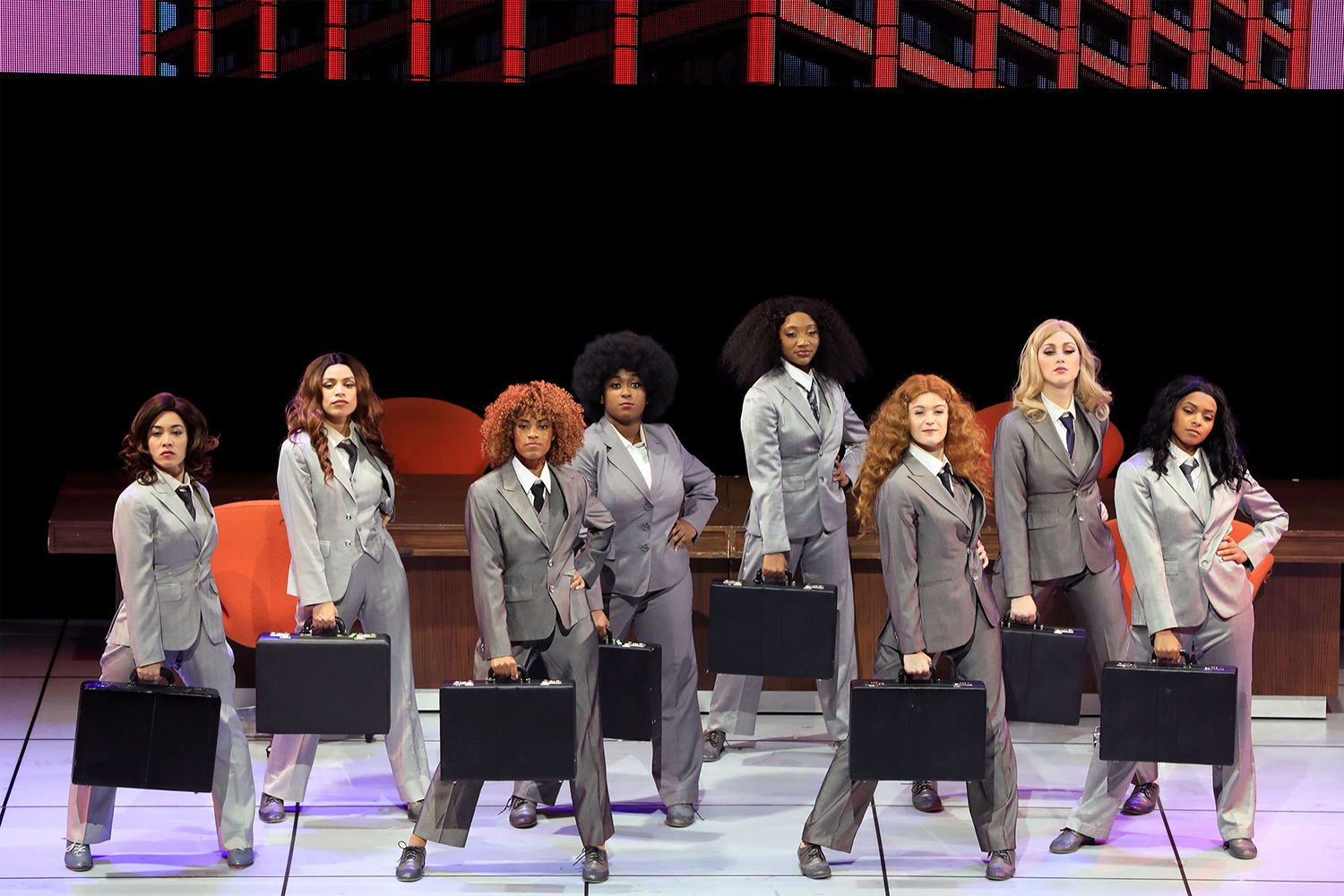 (PHOTO: The 2022 Touring Company of "SUMMER - The Donna Summer Musical" coming to the Hanover Theatre in Worcester, MA. March 31 through April 3, 2022. Photo Courtesy of the Tour website)
As a choreographer himself, Guaragna describes the more exciting dance numbers from the show that Hanover fans can expect.
"This is show jam packed with a bunch of amazing dances," Guaragna says noting how Summer's "I Feel Love" in the show is the audience's "first glimpse into the disco scene and how her music influenced that scene."
"It is very energetic and invigorating," says Guaragna also indicating the classic "Hot Stuff" as a fan favorite, as well, because "it's just so much fun to do."
"It is where I can finally bust a move," Guaragna says, praising the show's overall choreography which he describes as being "specific to the world of Summer"
"There are a lot of styles - jazz, jazz funk, disco – so many moments that are nice, then sharp, then really high energy. Everyone is constantly on their feet. The choreography is just so good."
When the tour ends, what is the next challenge for John Guaragna?
"Finding a really good talent agent who should cast me to play Gene Kelly. I want to do everything and anything. Who knows? That's kind of how this life goes. Things arise."
As for "Summer – the Donna Summer Musical" Guaragna advises audiences should prepare themselves for "an unforgettable fun time."
"For those who are fans, they come away learning more and loving re-living the music," Guaragna says. "We have such a range of couples who are older and relive their younger times. There are also people who may not know Donna at all but come away by the end dancing in the aisles."
Guaragna recalls when someone approached him after a performance.
"A woman came up to me said 'my sister passed away and she loved Donna. This was a nice way for me to remember her and remember those times.' That reminded me of why I do what I do. Wanting people to leave the theatre having had a good time and a great experience."
Approximately 100 minutes, including intermission.
Kevin T. Baldwin is a member of the American Theatre Critics Association (ATCA)
@MetrmagReviews
@Theatre_Critics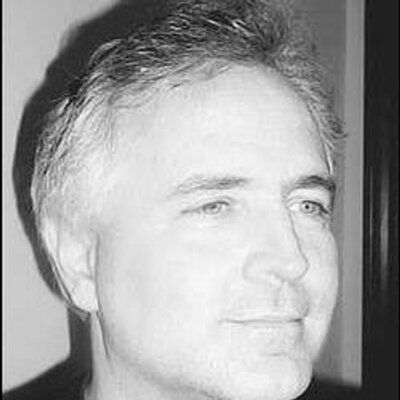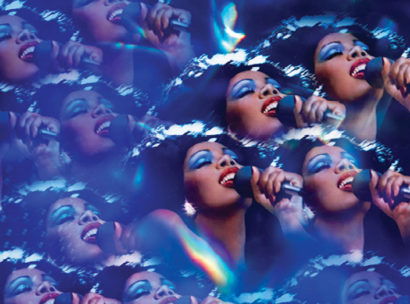 ABOUT THE SHOW
"SUMMER delivers the seasonal sunshine with toe-tappingly familiar songs, stellar performances, shiny costumes and a reminder of the impact of its subject on the music industry at large." - Entertainment Weekly
Approximate run time 100 minutes
She was a girl from Boston with a voice from heaven who shot through the stars from gospel choir to dance floor diva.
But what the world didn't know was how Donna Summer risked it all to break through barriers, becoming the icon of an era and the inspiration for every music diva who followed.
With a score featuring more than 20 of Summer's classic hits, including "Love to Love You Baby," "Bad Girls" and "Hot Stuff," this electric experience is a moving tribute to the voice of a generation.
Contains flashing strobe lights and may not be suitable for children ages 12 and under.
COVID 19 PROTOCOLS
Please note, for the comfort and safety of all of our patrons, staff, volunteers and performers/artists, we respectfully require proof of COVID-19 vaccination or a negative result for a COVID-19 test taken within 72 hours of your visit to the theatre. Children under 12 are exempt, provided they are accompanied by an adult who is fully vaccinated. Information will be checked against a valid photo ID prior to entry and the wearing of CDC-approved masks is required while inside the theatre. Complete details can be found here: https://thehanovertheatre.org/safetyprotocols