(Cover Photo: Jackie Evancho who will be appearing at the City Winery in Boston on October 16, 2022. Photo By Christina Turino)
By Kevin T. Baldwin
METRMAG Reviewer
# 774-242-6724
METRMAG Spotlight On:
CITY WINERY OF BOSTON
Presents
"JACKIE EVANCHO SINGS JONI MITCHELL"
Starring: Jackie Evancho
Celebrating the music of Joni Mitchell
ONE NIGHT ONLY!
October 16, 2022 at 8:00pm (Doors open at 6:00pm)
Tickets:
| | |
| --- | --- |
| Stage Premier | $65 |
| Premier | $55 |
| High Top | $50 |
| Orchestra | $50 |
| Rear Orchestra | $45 |
For tickets and information, visit citywinery.com/boston
City Winery is located at 80 Beverly Street, between Haymarket and North Station in Boston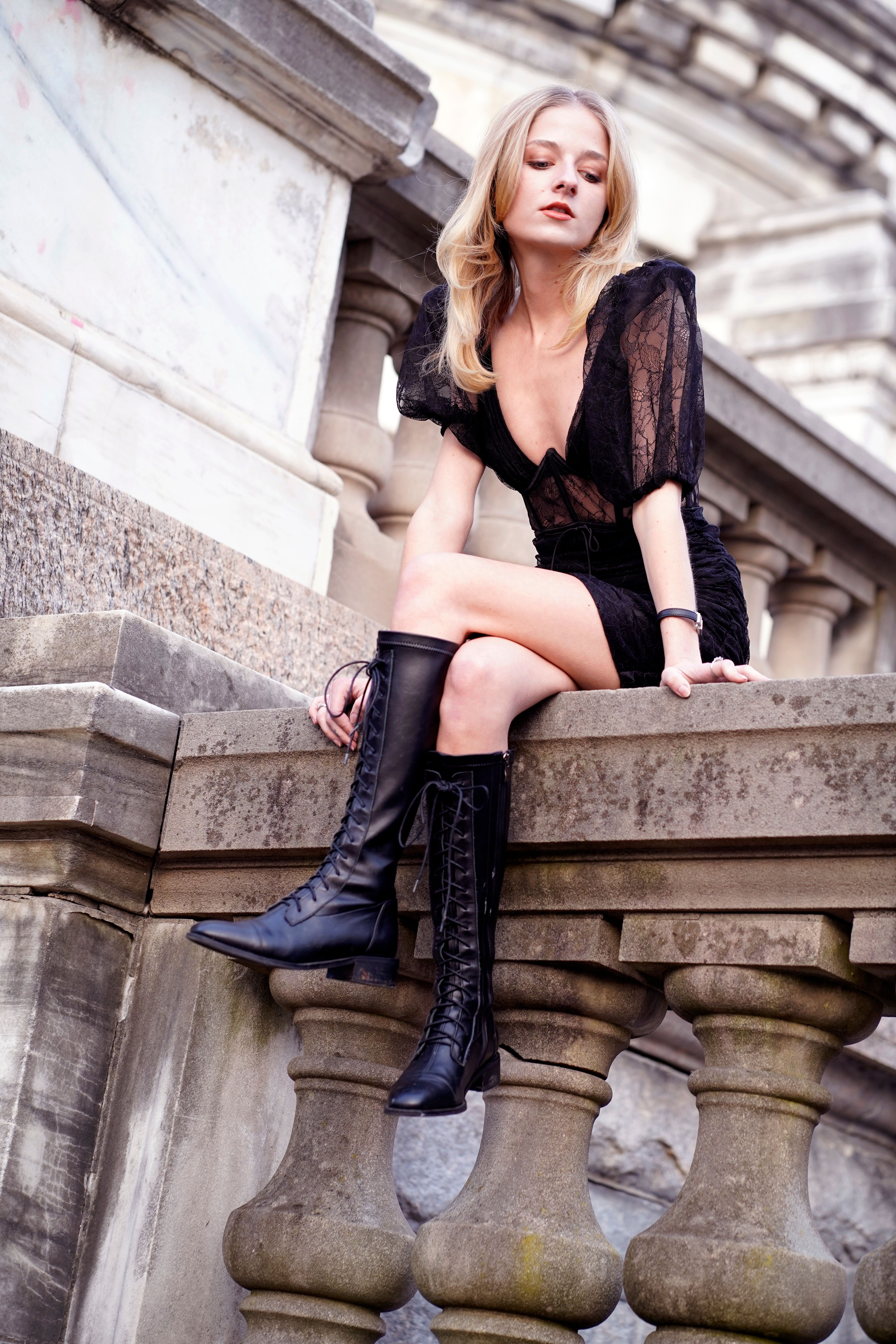 (Photo: Jackie Evancho who will be appearing at the City Winery in Boston on October 16, 2022. Photo By Christina Turino)
METRMAG Spotlight On:

CITY WINERY OF BOSTON
Presents
"JACKIE EVANCHO SINGS JONI MITCHELL"
When singer Jackie Evancho performs at the City Winery in Boston, MA on October 16th, she will not be focused on singing the classical music for which many might recognize her.
Instead, Evancho be focusing on her new journey as an adult contemporary artist which includes singing some of the legendary Joni Mitchell's best loved songs.
In her new release, "Carousel Of Time," Jackie Evancho sings many Mitchell classics including "Both Sides Now, "The Circle Game," "The Gallery, " "Rainy Night House" and "Urge For Going."
Evancho's appearance at City Winery is part of the 22-year-old's self-described "journey" as an artist where the Pennsylvania native explores material beyond that for which she is most associated - opera and classical.
In 2010, Evancho stunned the nation by appearing on the show "America's Got Talent" at 10-years-old and singing "adult-level" classical entries, surprising the judges with the young chanteuse's voice sounding closer to Sarah Brightman than Britney Spears.
Since 2009, Evancho has issued a platinum-selling EP and multiple other highly successful albums, including three Billboard 200 top 10 debuts.
Evancho has also appeared on television and in movies including the Robert Redford-helmed, "The Company You Keep," a 2013 political thriller.
In 2020, she made a "Masked Singer" appearance disguised as "Kitty," fooling the judges and finishing in fifth place.
There is probably, also, a multitude of households which have one or two of her holiday releases.
But this is Jackie Evancho today as an artist with a phenomenal brand new album and a highly anticipated upcoming performance at City Winery.
Evancho conveys a hope that fans will embrace the adult artist she has evolved into and also embrace the emotions she wishes to convey in her music (in this case, in the themes prevalent in the Mitchell selections she explores).
"My hope is that people are going to walk away from the show, or from listening to the album, and find themselves taken on a similar journey - as if they had listened to Joni and are able to see her imagery and her storytelling journey - and I hope that they also get to know me a bit better through it, as well," Evancho says.
Many of Evancho's prior releases had more operatic approaches or sounds. She has also famously performed with the New York Philharmonic, Los Angeles Philharmonic, Chicago Symphony, National Symphony and the Boston Pops.
But Evancho was not one to be "limited" by adhering to only one specific "category" of music, saying she wanted to explore a variety of musical genres, working toward ultimately releasing her own original material in the near future.
Her previous 2019 release, "Debut" was a collection of Broadway tunes. Tracks included songs from "Hamilton" ("Burn"), "West Side Story" ("Somewhere") "Waitress" ("She Used to Be Mine") and others.
Her latest release, the Joni Mitchell homage, "Carousel of Time," premiered September 9, 2022 and was produced by TV composer, music director, music supervisor, and songwriter Fred Mollin who has produced records for Jimmy Webb, Johnny Mathis, Billy Ray Cyrus and others.
Evancho's tribute will startle many as it contains a more folk-infused selection of songs.
Mitchell's original compositions drew inspiration from musical forms such as folk, pop, rock, classical, and jazz, with many of her own songs often reflecting on the social and philosophical morays of the sixties, seventies and straight on through today's polarized socio-political climate.
The attraction of varied musical influences is a concept quite familiar to Evancho and one she wished to delve into more in her journey to cement her place as a more seasoned recording artist.
"I always wanted to explore different areas of music because, when I began singing, I started so young and, as I got older, I just didn't want to be boxed into one thing because I loved music, all music, in general," Evancho says. "As I got older and experienced a few things, I decided I wanted to be authentic to myself. I wanted to explore the world (of music) and find out what feels right for me. That's the phase I am at right now, as an artist, and am trying to be authentic as that artist."
Mitchell's deeply personal lyrics also explore romance, womanhood, disillusionment and joy - concepts of which Evancho says she is quite familiar.
"I fully relate to them but I have to say my favorite song is the one I least relate to, lyrically, but I just love the main melody to it and that is the song 'Rainy Night House,'" Evancho says.
While Canadian-American singer-songwriter (and painter) Mitchell has always been a legend in folk circles, lately her career is experiencing a renaissance. In 2022, her retrospective album "Joni Mitchell Archives - Volume 1: the Early Years (1963-1967)" won a Grammy Award.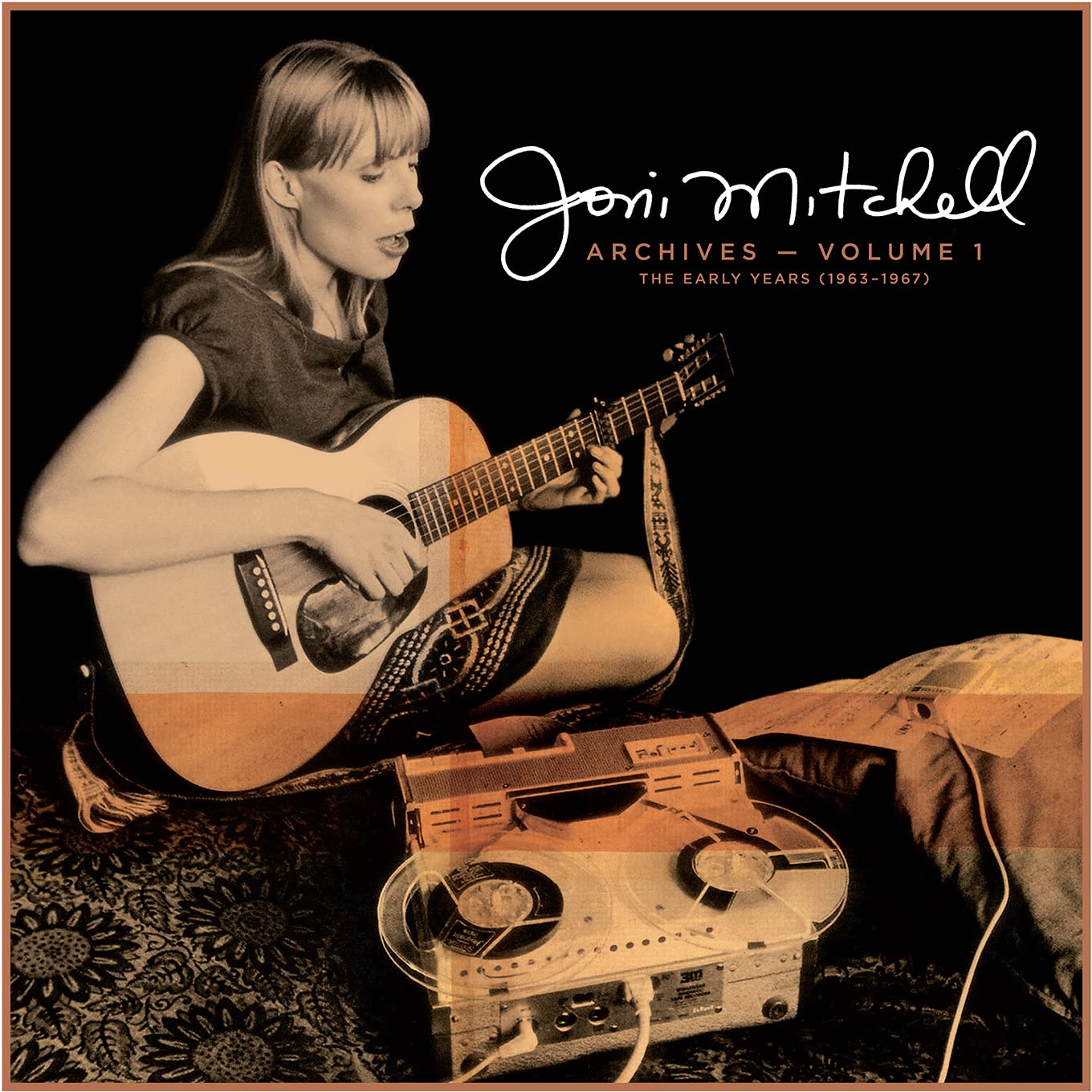 (Joni Mitchell Archives – Vol. 1: The Early Years 1963-1967)
The release of Evancho's "Carousel of Time," is merely a "happy coincidence" according to Evancho.
"I think as a musician, the music is something you always love - and, even when you take a break for a while, the music doesn't stop. Nothing stops you. She (Mitchell) has always been there," Evancho says. "The fact that my album released right around the same time as her latest revival in popularity is just a very happy coincidence."
The arrangements for the Mitchell tunes on Evancho's "Carousel of Time" are unique – they not only have visceral or visual elements inherent of Mitchell's well-defined lyrical originality but also, a little musical flair of the artist Jewel.
Did Evancho personally work on the arrangements to achieve this lovely blend or was it just another organic "happy coincidence?"
"I think it all just happened quite naturally, really," Evancho says. "There were lots of discussions between me and the producer, and wanted to respect Joni as she is such an authentic, original artist. I wanted to be just as original and put myself into these songs. There were a lot of discussions of approach and how we could make it both authentic to me while still respecting Joni, as well."
In "Carousel of Time," Evancho has even, some might even say "courageously," selected songs with lyrics exposing some very vivid revelations exemplifying her maturity and authenticity as an artist.
With the song "Both Sides Now" Evancho selected a tune about someone coming to their realization and recognition of that person's life experiences.
Given the departure from the music the world most associates to young Jackie Evancho, the lyrics for adult Jackie could quite easily hold similar, if not more, significance.
"Now old friends they're acting strange,
They shake their heads - they say I've changed.
Well something's lost, but something's gained,
In living every day."
Does Evancho feel a personal connection as she sings this particular tune?
"Absolutely, yes," Evancho says, adding, "And that 'connection' - it is deeper than just my musical career. I have had a LOT of life experience for a 22-year-old. It is not only a beautiful lyric about a life lived but also about me - me wanting to be me now - and to acknowledge, for myself, the life experiences I have had and the lessons I have learned in all aspects."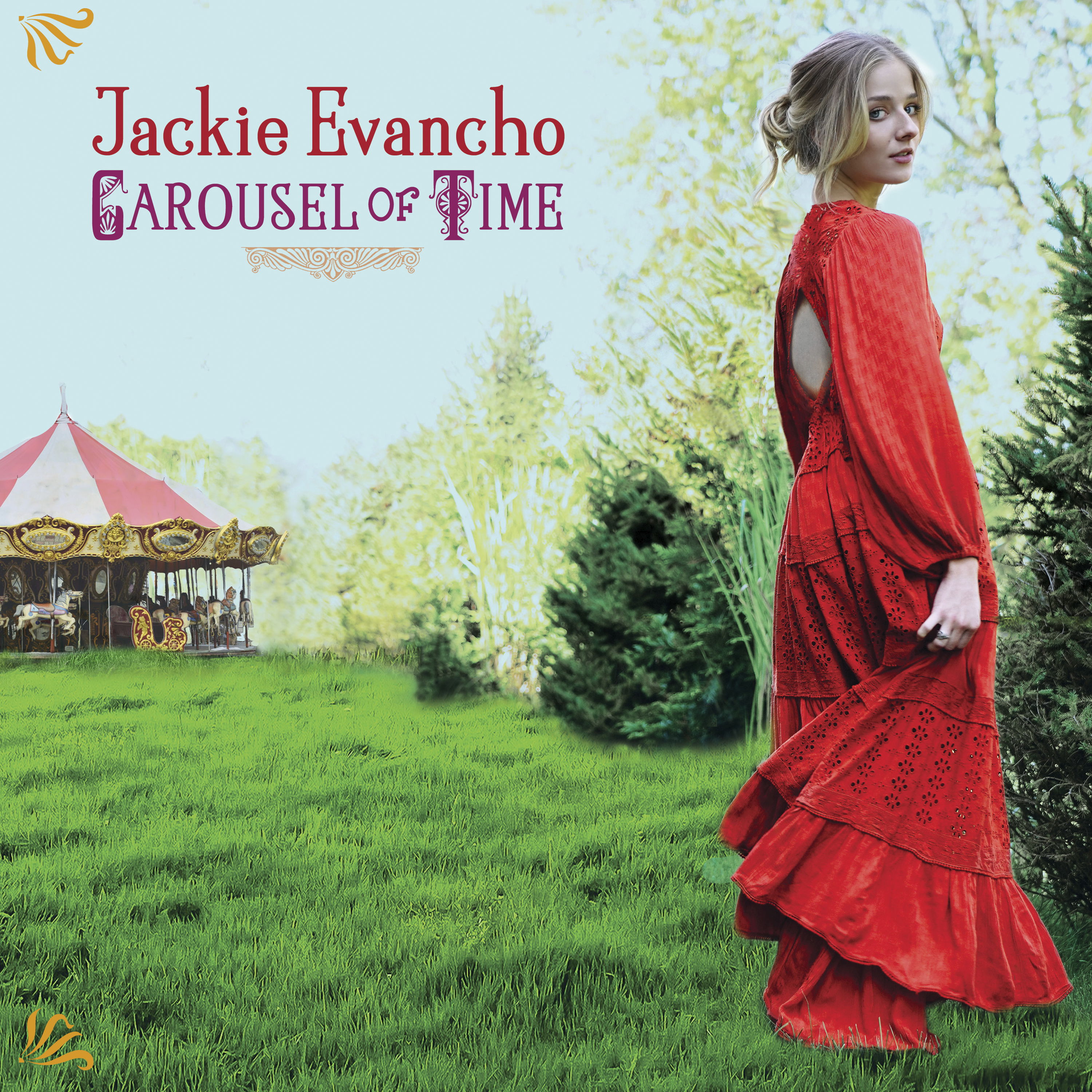 (Jackie Evancho - "Carousel of Time")
Similarly, in Mitchell's "The Circle Game" (which was recorded both by Joni Mitchell and the great Tom Rush) there are lyrics, originally speaking from a male character's POV, which very much seem, almost in an eerie way, like they could be speaking about Evancho and her life experience (the title of the Evancho's "Carousel of Time" even comes from the lyrics to this song).
"So the years spin by and now the boy is 20,
Though his dreams have lost some grandeur coming true
There'll be new dreams, maybe better dreams and plenty
Before the last revolving year is through."
Does Evancho feel that connection, as well?
"Yes, I do. Something that I love about Joni's music is that she has a poetic, romantic heart. I'd like to think I have one, as well," Evancho says. "Especially with these songs, she was putting those feelings in her lyrics in a poetic way. Also, as a child performer who is now performing as an adult, I was mourning my childhood. In thinking about where I am now, today, and where we all are, it can sometimes be difficult to accept change in the world. So, it definitely brings in another kind of meaning to the song."
Evancho has also had to contend with some reported health issues which included eating disorder and body dysmorphia diagnoses and being involved an automobile accident in 2021 in which she fractured her back.
For a time, Evancho says she "went off the grid" for her own mental and physical health.
"Now, to come back as a new person, artistically, is refreshing," Evancho says. "I needed this album as a kind of way to leave behind the old me and to show that I am determined to be the new me- the me who is healthy and more supported by the people I love and am just focused on that journey."
With so many great songs available from the Joni Mitchell catalog, Evancho selected just 10. From the journey that has been this tribute album, what is up next for the artist?
"My personal goal, next, is to release my original music," Evancho says. "It was actually a good idea to release this one first, though, because I fully related to the songs."
The album ends with the song "Urge for Going" which contains the lyric: "Summertime is falling down and winter is closing in" which is another Mitchell's introspective lyrics speaking not only to the end of ones' youth but also facing the end of a life that someone has known and lived. It is an interesting choice for the ending of the album. Does that particular lyric resonate with Evancho?
"That was fully intentional because it was just a great way to close off the journey of Joni's music," Evancho says. "But, also, I truly related to the ideas of losing a person, that 'winter closing in' but also that there IS a spring and summer ahead."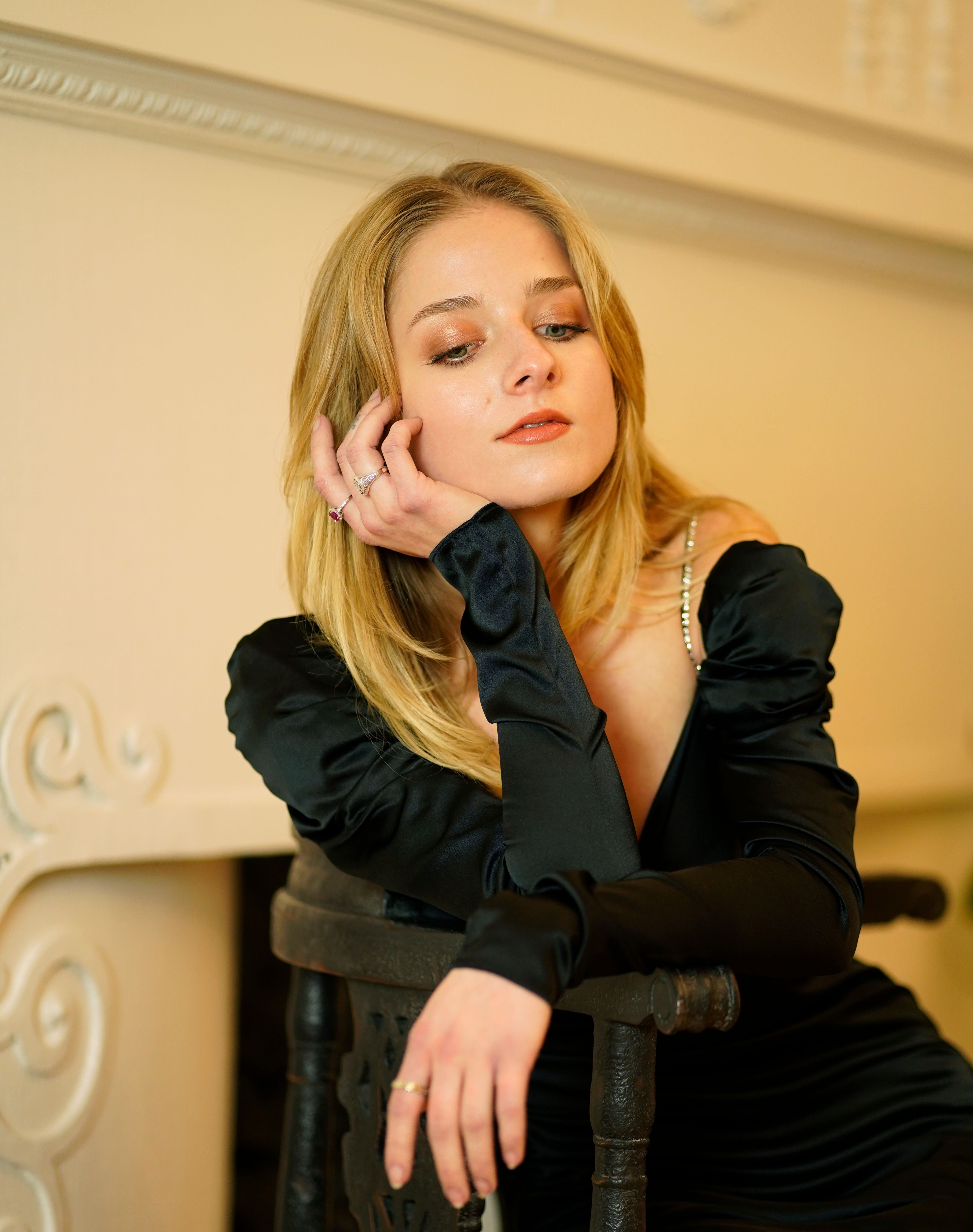 (Photo: Jackie Evancho who will be appearing at the City Winery in Boston on October 16, 2022. Photo By Christina Turino)
Ultimately, what does Evancho hope audiences will come away with after listening to "Carousel of Time" and/or after seeing her perform live at the City Winery in Boston?
"That there is more to come - and that they keep their eye out for me - in the future."
"And the seasons, they go round and round
And the painted ponies go up and down
We're captive on the carousel of time
We can't return, we can only look behind, from where we came
And go round and round and round, in the circle game "
Songs from "Carousel Of Time" By Jackie Evancho
01 Both Sides Now
02 River
03 The Circle Game
04 The Gallery
05 A Case Of You
06 Blue
07 For Free
08 I Had A King
09 Rainy Night House
10 Urge For Going
For tickets and information, visit citywinery.com/boston
City Winery is located at 80 Beverly Street, between Haymarket and North Station in Boston
Kevin T. Baldwin is a member of the American Theatre Critics Association (ATCA)
@MetrmagReviews
@Theatre_Critics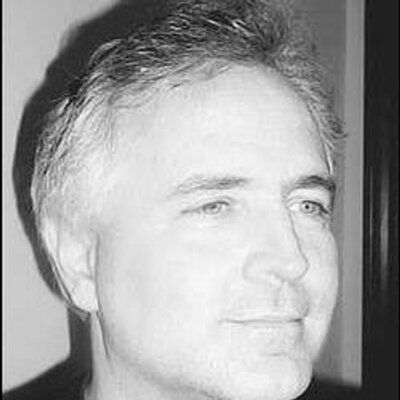 ABOUT THE CITY WINERY BOSTON
80 Beverly Street
Boston, MA 02114617-933-8047
BOSTONCONCIERGE@CITYWINERY.COM