(Cover Photo: Drew Becker and the CAST of "TOOTSIE THE MUSICAL" at the Hanover Theatre in Worcester, MA. beginning September 29, 2022. Photo courtesy of the tour website)
By Kevin T. Baldwin
METRMAG Reviewer
# 774-242-6724
METRMAG Spotlight On:
Drew Becker of
"TOOTSIE THE MUSICAL"
Book by Robert Horn
Music and Lyrics by David Yazbeck
Based on the story by Don McGuire and Larry Gelbart and the COLUMBIA PICTURES motion
picture produced by PUNCH PRODUCTIONS and starring Dustin Hoffman
Broadway Choreography by Denis Jones
Directed by Dave Solomon
Original Broadway Direction by Scott Ellis
Additional Creative Team: Christine Peters - Tour Scenic Design; William Ivey Long - Costume Design; Donald Holder - Lighting Design; Brian Ronan - Sound Design; Paul Huntley - Hair & Wig Design; Angelina Avallone - Make-Up Design; Christopher Vergara - Costume Coordinator; Binder Casting - Chad Murnane, CSA Casting; Talitha Fehr - Music Coordinator; Dean Sharenow - Music Supervisor; David Chase - Dance Arrangements; Simon Hale – Orchestrations; Allied Global Marketing - Tour Marketing & Press; The Booking Group - Tour Booking Agency; Andrew David Sotomayor - Music Director; Suzayn Mackenzie-Roy - Production Stage Manager; Andrew Terlizzi – Company Manager; Brianna Thompson - Assistant Stage Manager, Assistant Company Manager; Brian Schrader - General Manager; Kori Prior - Executive Producer; Heather Chockley - Production Management; Andrea Grody - Supervising Music Director, Vocal & Incidental Arrangements. (NOTE: Information obtained from tour website subject to change)
Performances:
September 29, 2022 at 7:30pm
September 30, 2022 at 8:00pm
October 1, 2022 at 2:00pm and 8:00pm
October 2, 2022 at 1:00pm and 6:30pm
Presented at the Hanover Theatre for the Performing Arts, 2 Southbridge St., Worcester.
Contains adult language and situations.
Audio Description services available at the Sunday matinee performance, 1 pm
ASL available at the Sunday evening performance, 6:30 pm (If you are using ASL services, please let the ticket office know when you are ready to purchase tickets, so we can place you in seats in front of the ASL interpreter.)
Tickets are $39, $49, $62 and $79 depending on seat location.
Please contact the box office at 877-571-SHOW (7469) for more information.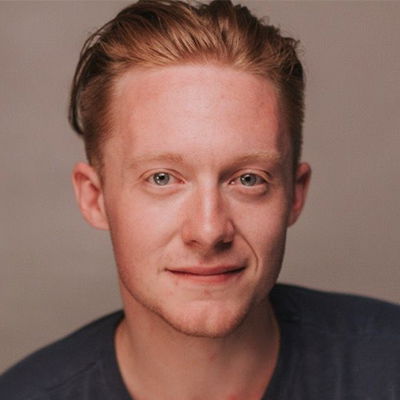 (Photo: Drew Becker of "TOOTSIE - THE MUSICAL" at the Hanover Theatre in Worcester, MA. beginning September 29, 2022. Photo courtesy of the tour website)
METRMAG Spotlight On:

Drew Becker
of

"TOOTSIE THE MUSICAL"
"TOOTSIE THE MUSICAL" arrives at the Hanover Theatre & Conservatory for the Performing Arts, 2 Southbridge Street, Worcester, MA. 01608 on Thursday, September 29, 2022 at 7:30pm.
The show will be running until October 2 and stars Drew Becker in the iconic 1982 film role for which Dustin Hoffman was nominated for an Academy® Award.
Becker, originally from Hanover, Pennsylvania, studied at the Shenandoah Conservatory in Virginia and, among his many credits, he had roles in "Cabaret," "Spring Awakening," "Little Shop of Horrors," "Godspell" "Elephant Man" among other shows.
Yet when was it, specifically, that Becker first realized he wanted to pursue a career in theatre? What was that pivotal moment in his life when he decided, "yeah...this is IT for me."?
"I would say that would have been in my sophomore year in high school," Becker says. "It (theatre) was something I had always loved to do - but I had never anticipated pursuing it full time as a career. Then we staged 'Godspell' in which I was cast and it was then that I realized this was everything I wanted to do."
While Becker has also had some extensive dance training he does consider himself a professional dancer.
"I'm more like a mover," Becker says. "In 'TOOTSIE' I am fortunate enough to be surrounded by so many fantastic dancers. Me? I'm definitely more of an actor-singer that can move."
"TOOTSIE THE MUSICAL" concerns Becker's character, "Michael Dorsey," a talented but 'difficult' actor who struggles to find work.
Struggles, that is, until a burst of equal dose inspiration and desperation lands him the role of a lifetime - "Dorothy."
Becker fills us in on "Dorsey" and how he is forced into his decision to become this faux female character of "Dorothy Michaels."
"Well, Michael - he is a handful," Becker explains. "I consider him a fantastic actor - full of incredible ideas and is really smart - but he also lacks a good attitude."
Becker describes Dorsey as a man "awkwardly presenting things in the way that, 'I am right and you're wrong and if you disagree with me that's just because you're just too dumb to agree.'"
"As a result of his actions and attitude, Dorsey is dumbfounded when he asks his agent why nobody is hiring," Becker says. "His agent responds that it is because Dorsey is absolutely horrible to work with. He points out how producers all get back to him saying they don't want to work with him."
His agent subsequently fires Dorsey, not wanting anything more to do with him or his damaged reputation.
Then comes that moment of inspiration/desperation as Dorsey transforms into "Dorothy."
"His friend, an actress, has an audition for the female part of 'Juliet's nurse' - a character for which Michael as 'Dorothy' auditions and gets the gig," Becker says.
Becker describes the casting process which landed him the role(s) of "Dorsey/Dorothy."
"When I was called to audition for the role, I hadn't seen the movie with Dustin Hoffman," Becker says. "But, when I got the first appointment to audition, I gave it a watch just to get a general idea of what it was. I had already seen the Broadway musical."
Becker points out that he did not know yet, at the time, what the main differences were going to be between the movie and the musical, nor what producers and creative team for "TOOTSIE THE MUSICAL" were going to be basing the new tour show on.
"I didn't want to watch more of the movie because I didn't want to base my performance on what Dustin did," Becker explains.
Then, after multiple callbacks, came the moment where Becker had to audition as both Dorsey AND Dorothy before getting cast.
"It was my final callback," Becker recalls. "At the very beginning of the pandemic, I was working acting on a cruise ship doing 'We Will Rock You' and then we shut down. Later on, I got called in to audition for 'TOOTSIE.' I had about 10 call backs for the role and, at the LAST one, they wanted to do a final look test in the iconic red sequin dress that Dorothy wears. About a week and a half later, I was informed I got the part."
"TOOTSIE THE MUSICAL" recently opened in Rochester and Becker says the response from the audience was "great."
"I was part of the tour last year and we did 250 shows," Becker says. "I am very happy and excited to be returning with the tour. A lot of the cast has returned but we also have a bunch of new cast mates as well. We have such a great group they (the showrunners) have assembled."
When the musical opened Becker says, "We had one of the most roaring crowds that we have ever experienced on the road."
"Comedy is a weird thing to do in the rehearsal room – there's no laughs really. So, when these people come and experience the show, their reaction is live and it is magical," Becker explains. "I am very thankful to be part of something like this show and to be spreading a little bit of joy right now."
Playing to that "dichotomy" between Dorsey and Dorothy requires great versatility which must prove intense or even taxing for an actor. But does Becker feel that this experience has positively impacted or helped him grow as a performer?
"Absolutely, immensely. I feel that - anything I do after this? It will be a hard time me finding something as great as this role," Becker says. "I use different parts of my voice, my physicality, I get to make people laugh, to cry and it is just simply a great experience."
From the tech side to the performance side, "to see it all come together," Becker praises the cast and crew of "TOOTSIE THE MUSICAL" saying, "It will be a long time before I find something that matches what this experience has meant to me."
Becker describes how, at two hours and 35 minutes of the show's approximate run time, he is literally on stage for "about two hours and 30 minutes."
"I have 12 quick changes alone in Act One," Becker says. "It incorporates everything I have to offer up as a performer - but I also have this whole team of people that make everything possible. I call them 'S.W.A.T. Team Dorothy.' They are responsible for the hair, nails, lipstick, putting the jewelry on - all done with quick, split second timing."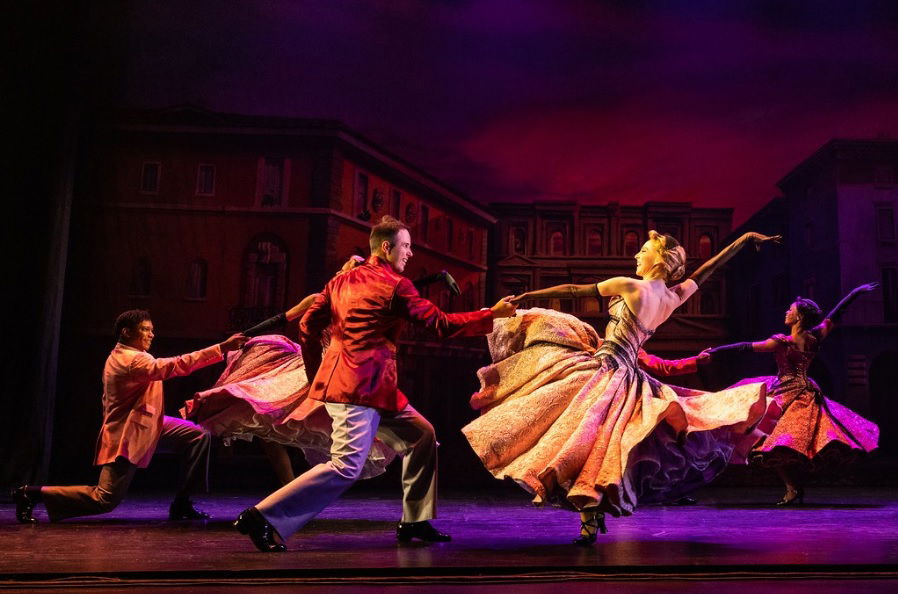 (Photo: CAST of "TOOTSIE THE MUSICAL" at the Hanover Theatre in Worcester, MA. beginning September 29, 2022. Photo by Evan Zimmerman for MurphyMade)
Becker credits the tour's creative team which includes director Dave Solomon, book writer Robert Horn, choreographer Dennis Jones and songwriter David Yazbek (who has provided some newly revised music for the show).
"We are having the best time," Becker says. "Working with this creative team is a great experience. Everybody loves being in the same room - we have a director (Solomon) who loves the show, the show's book writer (Horn) who is always there deep in the trenches working with you."
Horn won the Tony® Award for writing the book for this musical and, as Becker says, "He didn't win that award by accident. He is constantly writing, adapting, just trying to make the show better. He could have said 'we're doing the book I wrote for Broadway and that's it' but he - and all of them - from the beginning, said we are committed to making this show better and better with every performance."
Becker points out that, unlike other touring shows where companies just "put you in the show, THIS creative team has created an experience that works for everyone."
"I think this has been nothing less than a fulfilling experience for everybody involved."
As for composer Yazbek: It is interesting to note Yazbek is well known in theatrical circles for lighthearted, comedic scores like the musical staging of both "Dirty Rotten Scoundrels" and "Full Monty."
Yet, Yazbek won the 2018 Tony® Award for the brilliant musical, "The Band's Visit" which was unique given being more somber in overall tone and was a vast departure from those previous shows.
With "TOOTSIE THE MUSICAL," Yazbek appears to harken back to that earlier lighthearted sound and tone, especially with the rousing number, "The Most Important Night" which is a crowd pleaser.
Becker also points to the song "Talk To Me, Dorothy" as another standout Yazbek tune but states that picking out just one song from the musical is "hard because it changes throughout the duration of the run."
Using the above song as an example, Becker says that while the audience is watching "TOOTSIE THE MUSICAL" unfold, "You are laughing the entire way through - then, there are these special little pockets of total heart from the script."
"I find myself attached to 'Talk to Me Dorothy' because in all this musical comedy it is a moment alone, one-on-one, Michael with the audience," as Becker describes how the tune illustrates how his character Dorsey must "come to terms with the next step he needs to take to end this disastrous situation he has put himself into."
Another standout number Becker points to is the ending of Act One with the song, "Unstoppable."
"This is a 'full on' intense number with the ensemble - lots of moving parts, lots of moving sets, lights, sounds - and I have this quick change in the latter one-third of the song," Becker says. "it is very high energy and a fun number to perform."
Was there any expectation from the creative team for Becker to try an imitate what Dustin Hoffman had achieved on film?
"None what-so-ever," Becker responds. "which was one thing I appreciated about this creative team. They said 'Let's find and explore Drew's version of these characters.' There was zero expectation for me to try and fill the shoes of Dustin and, as the actor who isn't the first one to play this part, as well, that was the greatest gift they could have given me."
"I hope that people who come see the show are able to laugh and experience a lot of joy," Becker says in anticipation of the tour's upcoming stint at the Hanover Theatre in Worcester. "I hope when they leave they are filled with happiness and have had a fun two and a half hours with us."
"We have some really cool messages in the show, as well," Becker says. "One is that: If you come in with an open mind and heart, you'll have one of the greatest nights of your life."
Tickets are $39, $49, $62 and $79 depending on seat location.
Please contact the box office at 877-571-SHOW (7469) for more information.
Kevin T. Baldwin is a member of the American Theatre Critics Association (ATCA)
@MetrmagReviews
@Theatre_Critics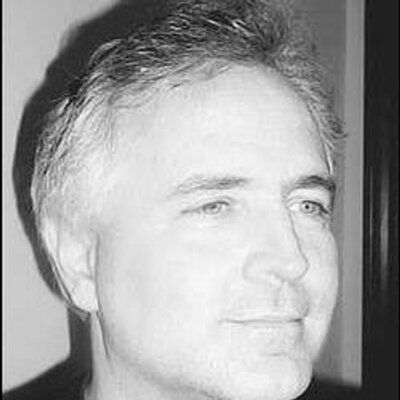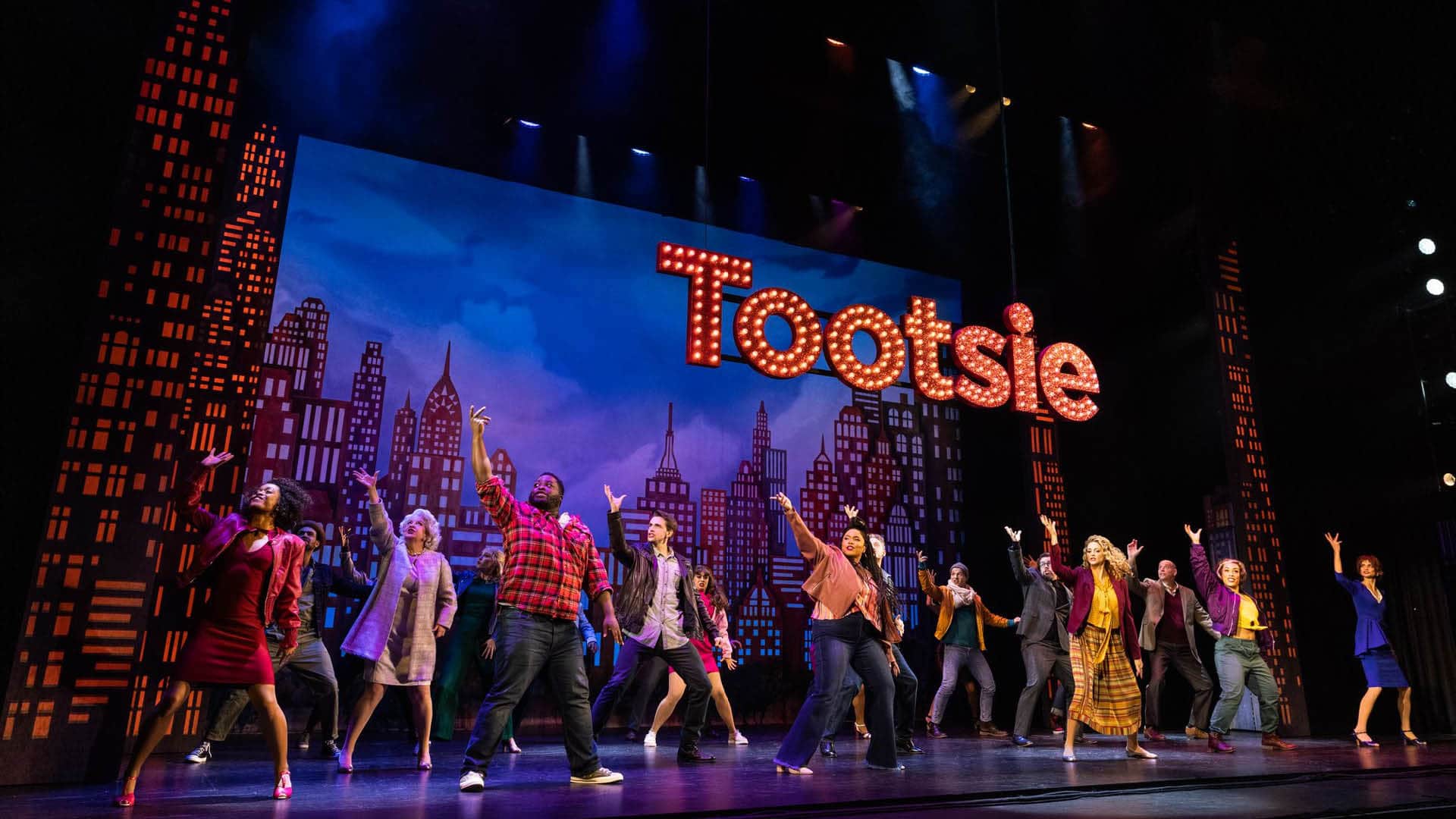 (Photo: CAST of "TOOTSIE THE MUSICAL" playing at the Hanover Theatre in Worcester, MA. Photo by Evan Zimmerman for MurphyMade)
ABOUT THE SHOW
Call it "musical comedy heaven" (Rolling Stone).
Call it "the most uproarious new musical in years!" (The Hollywood Reporter).
Call it "TOOTSIE!"
This laugh-out-loud love letter to the theater tells the story of Michael Dorsey, a talented but difficult actor who struggles to find work until one show-stopping act of desperation lands him the role of a lifetime.
Featuring a hilarious Tony®-winning book by Robert Horn and an outrageously clever score by 2018 Tony-winner David Yazbek (The Band's Visit, Dirty Rotten Scoundrels), this New York Times Critic's Pick is "a joyful delight" (The Washington Post) that's "so packed with punchlines, it should be called a jokebox musical!" (Bloomberg). "In these turbulent times, when the world seems out of balance, we need a place to let the good times roll," raves Rolling Stone. "TOOTSIE is it!"
Based on the 1982 smash comedy hit, "TOOTSIE THE MUSICAL" has been nominated for ten Tony® awards and while capturing the hearts of audiences all over the country.
Premiering in Chicago, four years ago, this hysterically funny show is sure to make you laugh out loud while falling in love with the incredibly talented cast of characters.
The Hanover Theatre and Conservatory could not be more excited to announce the amazing adaptation of the feel-good movie "TOOTSIE," featuring a male actor, turned female impostor whose plan gets derailed by a multitude of unexpected turns!
Come laugh your heart out and see firsthand why this 1982 smash hit has made a come back as a Broadway success!
Contains adult language and situations.
Audio Description services available at the Sunday matinee performance, 1 pm
ASL available at the Sunday evening performance, 6:30 pm (If you are using ASL services, please let the ticket office know when you are ready to purchase tickets, so we can place you in seats in front of the ASL interpreter.)
COVID-19 PROTOCOL
Most recent Hanover Theatre safety protocol details may be found here:
https://thehanovertheatre.org/plan-your-visit/safety-protocols/

Worcester Center for Performing Arts is a registered not-for-profit 501(c)(3) organization, which owns and operates The Hanover Theatre and Conservatory for the Performing Arts. All donations are tax deductible to the fullest extent allow