(COVER PHOTO: "Dancing With the Stars" Season 30 Winners Iman Shumpert and dance pro Daniella Karagach. Photo Courtesy of ABC)
By Kevin T. Baldwin
METRMAG Reviewer
Contact: 774-242-6724
The Boch Center Wang Theatre
in association with
Dancing with the Stars
Presents
"DANCING WITH THE STARS LIVE! 2022 TOUR"
Tour Cast Includes: Brandon Armstrong, Alan Bersten, Artem Chigvintsev, Sasha Farber, Daniella Karagach, Pasha Pashkov, Gleb Savchenko, Emma Slater, Britt Stewart and more.
Boch Center Wang Theatre, 270 Tremont Street, Boston, MA 02116.
ONE PERFORMANCE ONLY!
Performance:
January 13, 2022 at 7:30pm
TICKET PRICES: Start at $49
Event Details
America's favorite dance show is coming back with "Dancing with the Stars – Live Tour 2022!"
Starring Brandon Armstrong, Alan Bersten, Artem Chigvintsev, Sasha Farber, Daniella Karagach, Pasha Pashkov, Gleb Savchenko, Emma Slater, Britt Stewart, Sofia Ghavami, and Koko Iwasaki!
Joining the tour in Boston are "Dancing With The Stars" Champions Kaitlyn Bristowe (Season 29) and Iman Shumpert (Season 30), along with celebrities Jimmie Allen and Amanda Kloots!
These fan favorites will be bringing ALL their Mirror Ball-worthy moves!
Guest stars will be joining your favorite dancers from this iconic television series and hitting the stage this winter with an ALL NEW SHOW.
"DANCING WITH THE STARS LIVE!" returns to Boston, continuing its legacy of performing show-stopping routines alongside new numbers choreographed just for the live show ranging from the time-honored dances of the Cha Cha, Foxtrot, Salsa, Tango - and everything in between.
In this latest North American tour, audiences will have the opportunity to experience the excitement, glamour and glitz they see in the ballroom every Monday night live in their hometowns.
What you will NOT see on the tour? Current DWTS host Tyra Banks, judges Carrie Ann Inaba (currently co-hosting on CBS daytime show "The Talk"), Bruno Tonioli (long time judge for the U.K. DWTS variant "Strictly Come Dancing") and emeritus or head judge Len Goodman (also long of "Strictly Come Dancing").
What you WILL see on the tour?
A spectacular night of dance performances from world-renowned dancers including: Brandon Armstrong, Alan Bersten (Champion Season 28), Sasha Farber, Gleb Savchenko, Emma Slater (Champion Season 24) and more.
You will also see dance pro winner of DWTS 30th season's highly sought "Mirror Ball Trophy," Daniella Karagach ("DK"), who spoke with METR Magazine from the road. She partnered with professional basketball player Iman Shumpert who became the first NBA player to make it to the DWTS finale and win.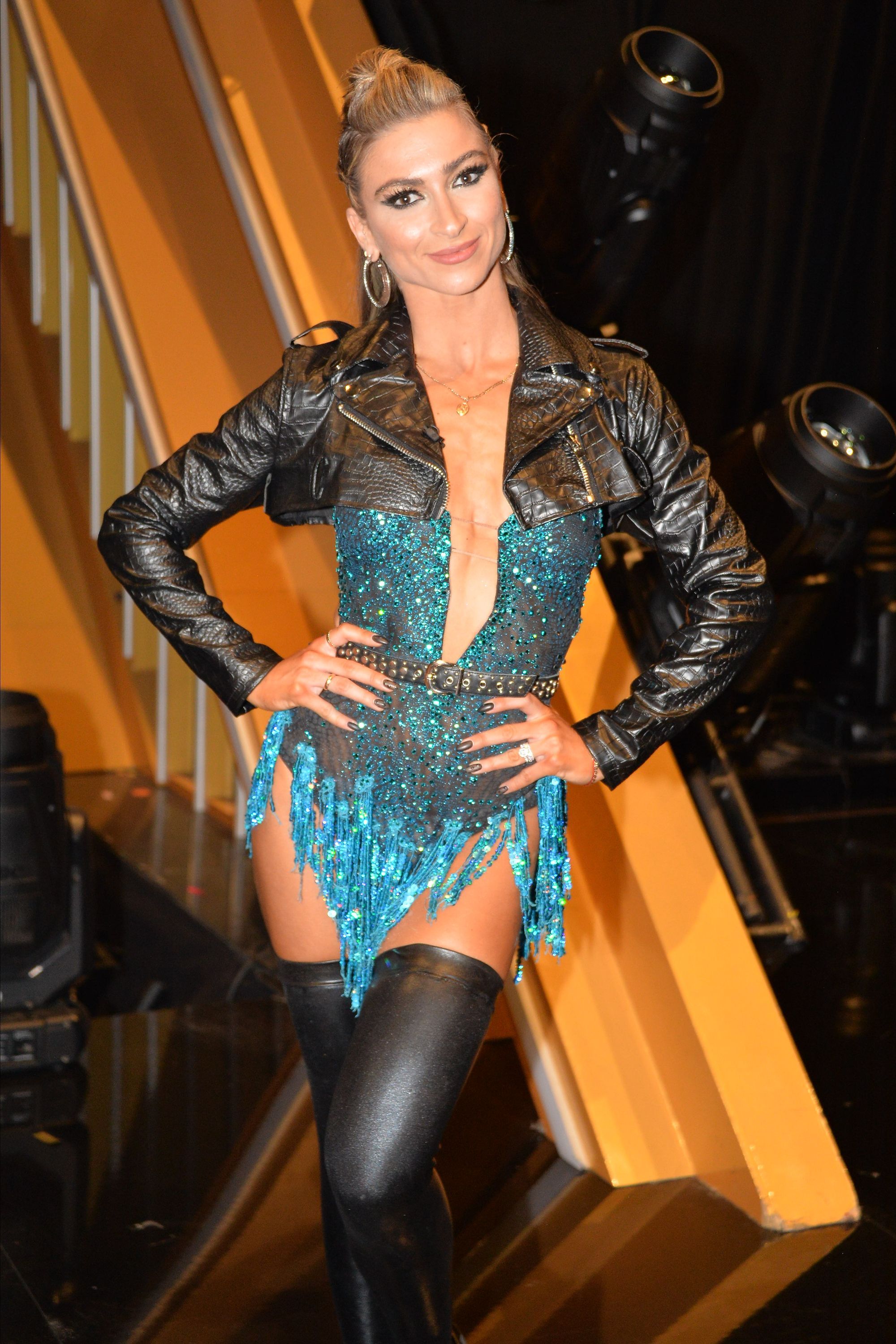 ("Dancing With the Stars" dance pro and Season 30 Mirror Ball Winner Daniella Karagach. Photo Courtesy of ABC)
METRMAG Spotlight On: "Dancing With the Stars" Interview with Dance Pro & Mirror Ball Winner Daniella Karagach
Q – You are coming off a winning season with DWTS – Congratulations - Your first Mirror Ball trophy – Can you recall how that moment and how you felt when they announced you and basketball pro Iman Shumpert had won?

DK: We were up against so many celebrities who were technically trained dancers (or at least had some dance training). To go up against such amazing dancers we didn't have any expectations - We just stuck with what we did best which was to entertain. It truly was just the most amazing feeling. All of Iman's hard work paid off. To see him truly commit and then to win was just greatly satisfying.

Q – Since 2009, you and your husband Pasha Pashkov (married in 2014 and now traveling together on the current DWTS 2022 tour) are seven-time United States 10-Dance Champions and Latin Champions. Is this correct?

DK: Altogether, 10-dance champions each individually won.

Q – You started off as part of the DWTS troupe in 2019 but then moved into a pro position in 2020 partnered with American rapper, singer, and entrepreneur Nelly. Is that correct?

DK: Yes.

Q - Had you even seen the show DWTS prior to becoming involved?

DK: Of course. A lot of my friends have been part of the show and my coach Shirley Ballas (Judge on the BBC TV show "Strictly Come Dancing" and mother of DWTS Two Time Mirror Ball champion Mark Ballas) – so I watched the show.

Q– Has the show ever thrown a style at you for which you felt you literally had little or no exposure?

DK: Never. All the dance pros are ready for anything and are more than qualified for whatever is required.

Q– The first week you danced the Jive to Outkast's "Hey Ya!" Before that initial dance, the noticeable height discrepancy between you and Iman had some viewers going, "Oh, my - this is going to be a train wreck" having seen on past competitions when an exceptionally tall sports figure comes in and moves like Frankenstein. Yet, Iman blew everybody away with his surprising natural rhythm and nice fluidity of movement for someone so tall. Did you catch this early on in your first rehearsals?

DK: Yes. On the first day when we met, I tried out some things to see what his body could do. Whatever he did that looked good, we focused ourselves in such a way as to capitalize on his natural swag and where he felt comfortable.

Q– With a Mirror Ball win with Iman, and before that, achieving third place with Nelly, you were lauded by judges for taking what might have appeared to be your partner's limitations or disadvantages and turning them into advantages. Can you briefly describe what inspired this approach because it seems like there's more to it than this. You, personally, also performed some amazing acrobatic feats with the 6' 5" Iman. There had to have been a great deal of trust involved.
(Video Clip: "Dancing With the Stars" Season 30 Winners Iman Shumpert and Daniella Karagach performing in several routines - Video Compilation from My Dear Journal YouTube Channel)
DK: For sure. I think a lot of people thought we weren't going to make it as far as we did. But, as his partner, and after seeing how much he wanted it and how much he wanted to improve, we never gave up. It is a process of seeing and working with each other every day - every day we had a good time learning - and seeing him wanting to learn was the cherry on top that which always inspired me to help him more.

Q– I believe there was a sense for a number of viewers that this was (American dancer, singer, and YouTube personality) JoJo Siwa's "contest to lose" as she (with dance pro partner Jenna Johnson) appeared to be favored by many since week one. However, much due to your skilled choreography, here you two come from - not just second place but - seemingly from far out of left field to win. What was the reaction by your fellow dance pros and beyond that – what was the most surprising acknowledgement you received of your achievement? Have any fellow choreographers reached out to compliment you on your win?

DK: I have to say everyone was genuinely happy for us. We (both the pros and celebrities) are always very supportive of one another because we all know how hard it is. We support each other and the pros are always genuinely happy for one another. As the cameras showed, when we won, there were people who were crying because they were so happy for us. A lot of celebrities reached out after. People I didn't even think watched the show turns out they watched the show. Denise Richards, Shay Mitchell, Missy Elliot (among others) – the response was really amazing.

Q– Let's talk about the tour – Is the show comprised just of routines from the past season or are there some all new routines? What sort of things can audiences expect to see?

DK: There are a lot of solos this years, some duets, most of the show is brand new. Lots of people joining us (as special guest stars) on the tour.

Q– In your overall association with DWTS, what accomplishment are you most proud of and what has been the best part of the experience for you (both on the show and on tour)?

DK: Personally, even working with someone who has little dance experience means to really commit and Iman really committed to whatever I threw at him - And, to watch him grow from not knowing one movement to the next to being able to watch him hold that (Mirror Ball) trophy, it shows that it is never too late to start dancing, never too late to strive for a goal. He was the perfect example of what you can do when you set your mind to do something and what you can accomplish when you work hard to achieve that goal.

Q– After 30 seasons the show is still engaging and still has a huge loyal fan base - What do you hope audiences come away with after seeing this new DWTS 2022 tour?

DK: I hope they are going to be inspired and will want to tune in and see us having a great time. The numbers are really hard and also really entertaining and I hope it will inspire new people to watch the show.
Thank you very much for your time Daniella. Best wishes for continued success.
Kevin T. Baldwin is a member of the American Theatre Critics Association (ATCA)
@MetrmagReviews
@Theatre_Critics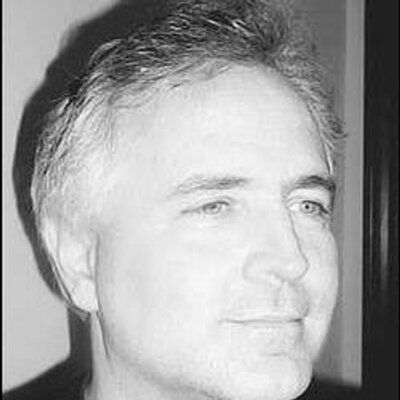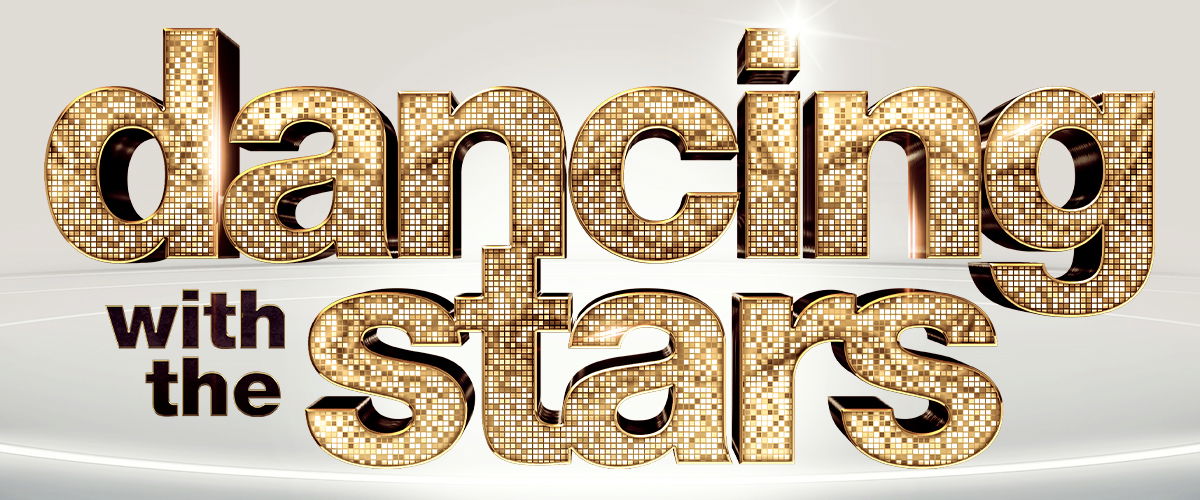 (The Dance Pros of the new "Dancing With the Stars Tour 2022 Live!". Photo Courtesy of ABC)
ABOUT THE SHOW
WHAT: Dancing with the Stars: Live Tour 2022
Tickets available at the Boch Center Box Office, www.bochcenter.org, by phone at 800.982.ARTS and via Ticketmaster.
COVID-19 UPDATE
The Boch Center is committed to helping stop the spread of COVID-19 and announced it will require all patrons to be fully vaccinated or provide a negative COVID test taken within 72 hours of the show. Guests will be asked to show their vaccination card or test results and a government issued ID prior to entering an event at the Wang or Shubert Theatres. The new policy went into effect September 14, 2021. The Boch Center recently introduced a similar measure, requiring all administrative staff members, ushers, security personnel, stagehands and vendors be fully vaccinated. At this time masks are required for all guests as per the City of Boston mandate. The Boch Center will continue to monitor state and local health guidelines and will adjust the mask policy if the current guidelines change.
ABOUT THE WANG THEATRE
Just as the city and audience have evolved with the times, the Boch Center, as guardian of the Wang and Shubert Theatres (and from 2012-15, the Center also managed the historic Emerson Colonial Theatre), has changed to meet the needs of its community. Uniquely using a Balanced Scorecard (a Fortune 500 management framework), strategy map, and strategic dashboard, the Boch Center ensures that our Theatres and programs stay relevant to the community we serve. Today, the Boch Center is considered a best practice institution and nonprofit arts leader. With the belief that arts make and keep us a civilized nation, the Boch Center is dedicated to providing high-quality, diverse and culturally relevant arts and entertainment, and arts education programming for New England residents and visitors.

ABOUT THE BOCH CENTER
The Boch Center is one of the nation's leading nonprofit performing arts institutions and a guardian of the historic Wang and Shubert Theatres. As New England's largest cultural venue, the Boch Center is home to theater, classical and popular music, dance, comedy, opera, Broadway musicals, family entertainment, and more. Located in Boston's historic Theater District, the Boch Center also offers a diverse mix of educational, cultural and community outreach initiatives, including the City Spotlights Leadership Program and the Folk Americana Roots Hall of Fame; collaborates with artists and local nonprofit arts organizations; preserves historic venues; and acts as a champion for Greater Boston's arts and cultural community. Learn more at bochcenter.org.