(Cover Photo: DANCE NOW BOSTON. Photo courtesy of CK Communications Group)

By Kevin T. Baldwin
METRMAG Reviewer
# 774-242-6724
METRMAG Spotlight On:
DANCE NOW BOSTON
Returns to The Dance Complex
For Ninth Season of Programs
Performances:
May 13 & 14, 2023 and May 20 & 21, 2023
(Contact Venue for Exact Times)
The Dance Complex @ Canal District Kendall
536 Massachusetts Avenue, Cambridge, MA.
For Tickets, Information and Event Updates visit dancecomplex.org/events
DANCE NOW BOSTON arrives at The Dance Complex in Cambridge, MA for its Ninth Season with two weekends of performances, May 13-14 and May 20-21.
Produced in partnership with The Bang Group and choreographer David Parker.
PRESS RELEASE:
DANCE NOW BOSTON has established a creative bridge between NYC and Boston by commissioning Boston choreographers to bring or create work for shared programs in both cities.
DANCE NOW BOSTON works in close collaboration with DANCE NOW NYC.
In two separate programs, DANCE NOW BOSTON will present Boston artists Lorraine Chapman, Janelle Gilchrist, KAIROS Dance Theater, Meghan McLyman and Jenny Oliver along with New York-based artists The Bang Group and Megan Williams.
"With each successive year of DANCE NOW BOSTON, David Parker, and The Bang Group forge a deeper relationship between the NYC dance scene and our own hub of the region's most unique dance," said Peter DiMuro, Executive Artistic Director of The Dance Complex.
"Our audiences have come to realize how these quality works from our colleagues around the country can share a stage for the benefit of all: new perspectives, new eyes on our work and new relationships forged through the dynamism of dance performance. We are blessed."
"I grew up in Lynnfield and began studying dance in Boston in the seventies," said Parker. "I made my debut performing tap dances on a plywood board at Downtown Crossing sponsored by the City Parks and Recreation in 1978.
After this auspicious beginning, Parker says he moved to New York and founded The Bang Group with Jeffrey Kazin (of Waltham) and has returned many times to Boston to perform through partnerships with Summer Stages Dance, The ICA Boston, The Theater Offensive, Boston Center for the Arts, and Dance Complex.
"I love the audiences and the community of spirited, spunky artists I met here and began to produce concerts of work mixing New York and Boston artists to stimulate creativity and achieve mutual inspiration," Parker continued.
"We are now in our ninth season of DANCE NOW BOSTON thanks to the generous support of Peter DiMuro and The Dance Complex. Peter is a friend and colleague of long-standing whose own company, Public Displays of Motion, has performed on many of our programs. We are elated to be back. There's no place like home."
Program and Repertoire for May 13 and 14
The Bang Group (NYC) will perform two works choreographed by director David Parker.
"TWO TIMING 2," a kind of a sequel to his 2015 "TWO TIMING," continues Parker's long term fascination with the percussive potential of the pointe shoe.
In this playful, competitive duet, the dancers play Steve Reich's score for his renowned "Clapping Music" with their pointe shoe clad feet, at times evoking the not-quite-lost art of "toe tap" and an unruly ardor.
"SPARKLE," a piece for 6 dancers playing 10 tap shoes and 6 pointe shoes, was created especially for The Bang Group by composer Pauline Kim Harris.
Harris identified a tonal scale from the sounds made by the tap and toe shoes and created a score that could be played entirely through dancing.
Parker meticulously choreographed these "notes" into a robust visual and aural sonata in which the dancers conjure the music with their feet and bodies.
Accumulation Dance (BOS) will perform "The Slightest Variation of Weather" set to ASMR sounds and "Mambo No 5" by Pérez Prado.
Choreography and performance are by Meghan McLyman and Kristen Duffy Young.
Jenny Oliver Modern Connections Collective (BOS) performs "Forward Together," inspired by the sonic landscape, which takes the viewer on an unexpected journey of possibility through rhythm and human connection, set to "Knee-Deep In The North Sea" by Portico Quartet.
Janelle Gilchrist Dance Groupe will present a new untitled work in 4 sections about dreams, with music by Gabriel Fauré & Romain Bussine; Giacomo Puccini, Giuseppe Giacosa & Luigi Illica. It will be danced by Huw Watkins, Kerenza Peacock, Paul Bateman Isata Kanneh-Mason, & Sheku Kanneh-Mason
Program and Repertoire for May 20 and 21
The Bang Group (NYC) will perform "Schlemiezel" - a sequel to "Slapstuck," Parker's Bessie-award-winning duet for velcro-clad men.
Performed by Parker and Jeffrey Kazin in brand new Velcro suits, they negotiate the ensuing shtick as well as stick creating a highly textured score out of the velcro noise mixed with tap dancing and body percussion.
Alex Biegelson and Tommy Seibold dance "Friends of Dorothy," choreographed by David Parker, set to overripe ballads sung by Debbie Reynolds and Jane Powell while the dancers cavort, hoof and partner with abandon.
Megan Williams Dance Projects (NYC) will present excerpts from her 2018 "One Woman Show," a DANCE NOW NYC commission. While channeling tragic and comedic heroines of golden-age Hollywood, Williams grapples with questions about the ways we learned about sex, misogyny, beauty, aging, and romance.
Kairos Dance Theater (Boston) led by Artistic Director/Choreographer DeAnna Pellecchia, will present "Tavernous," a satirical rendition of In "Taberna," the second section of Carl Orff's "Carmina Burana."
Orff's "In The Tavern'' which sings of the vagaries of fortune and celebrates the pleasures of drinking and gluttony.
Featuring a duet, two solos, and an ensemble piece for 8 dancers, "Tavernous" brings to life roasting swans, drunken abbots, and gambling fools.
Lorraine Chapman the Company (Boston) will present "I Love Horsefeathers," a love letter to the Marx Brothers full of musical, fast-paced choreography that showcases the performer's technical prowess.
Choreographed by Chapman, the piece is danced by Aliza Franz, Jillian McLaughlin, Jenna Gross and Emily Jerant-Hendrickson to a soundscore by Alan Sutherland.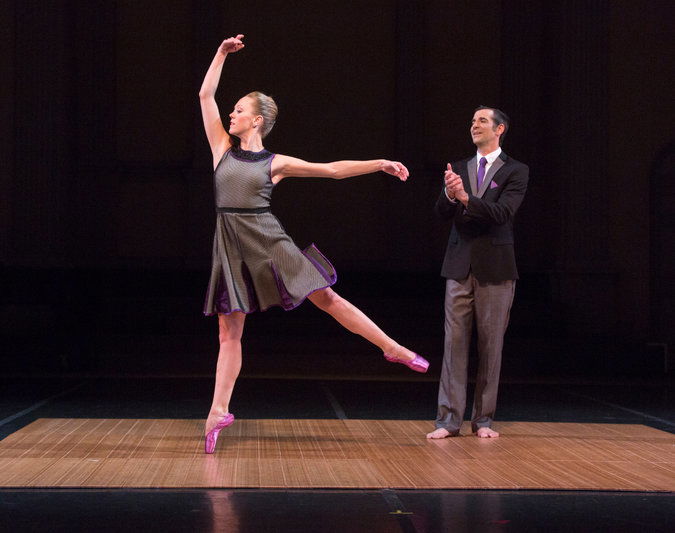 ABOUT DANCE NOW
DANCE NOW BOSTON is a special project of DANCE NOW NYC which commissions and presents artists in NYC at Joe's Pub at The Public Theater and Steel Stacks in Bethlehem, Pennsylvania.
DANCE NOW has a long and storied history and has commissioned renowned work such as Doug Elkins' "Fraulein Maria," Nicholas Leichter's "The Whiz," David Parker and The Bang Group's "ShowDown" and Larry Keigwin and Nicole Wolcott's "Places Please" among many others.
ABOUT THE BANG GROUP
THE BANG GROUP is a rhythm-driven, New York-based dance company which spans contemporary and percussive forms. The company, founded and directed by Jeffrey Kazin and David Parker, celebrates its 27th anniversary this season. THE BANG GROUP has toured and performed widely throughout North America and Europe and is presented regularly in New York City by New York Live Arts and its predecessor Dance Theater Workshop, Danspace Project, Dance Now NYC, Symphony Space and The Harkness Dance Festival among many others. THE BANG GROUP has made its second home in Boston through sustained partnerships with Summer Stages Dance (13 seasons), The ICA, and The Dance Complex. THE BANG GROUP supports and presents the work of a wide range of artists through its DANCE NOW BOSTON initiative which commissions new work created for cabaret spaces and celebrates its ninth annual season this year, and through annual performance series in New York City at The Flea Theater, The West End Theater and Arts On Site.
Kevin T. Baldwin is a member of the American Theatre Critics Association (ATCA)
@MetrmagReviews
@Theatre_Critics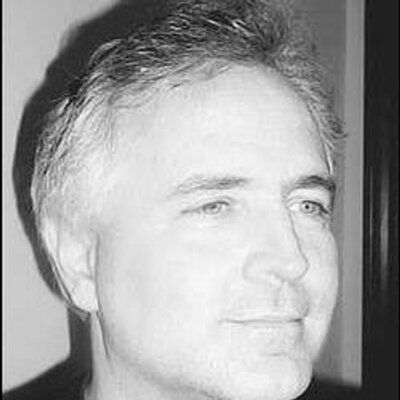 ABOUT THE DANCE COMPLEX
In its 30th year, THE DANCE COMPLEX continues to serve dance and dancers from next door and from every corner of the world.
THE DANCE COMPLEX brings to audiences a dimensional variety of experiences focused on the new creations emerging from dance and movement artists today.
The Dance Complex is supported by The Barr/Klarman Arts Initiative, The Barr Foundation, Massachusetts Cultural Council, Cambridge Community Foundation, The Boston Foundation, Cambridge Arts, New England Foundation for the Arts, Mass Development, Cambridge Redevelopment Authority, The Wagner Foundation, and others.
The Dance Complex @ Canal District Kendall is located at 650 E Kendall St, Cambridge. Tickets and information at eventbrite.com