The Hanover Theatre
Presents
"CHLOÉ ARNOLD'S "SYNCOPATED LADIES"
Performance:
February 17, 2022 at 7:30pm
Hanover Theatre & Conservatory for the Performing Arts, 2 Southbridge Street, Worcester, MA 01608

Chloé Arnold's "Syncopated Ladies" step into Worcester Tickets are on sale now!
Prices are $55, $45, $35 and $25 depending on seat location.
Please contact the box office at 877.571.SHOW (7469) or visit TheHanoverTheatre.org for more information.
Groups of 10 or more: Book your group early and save money!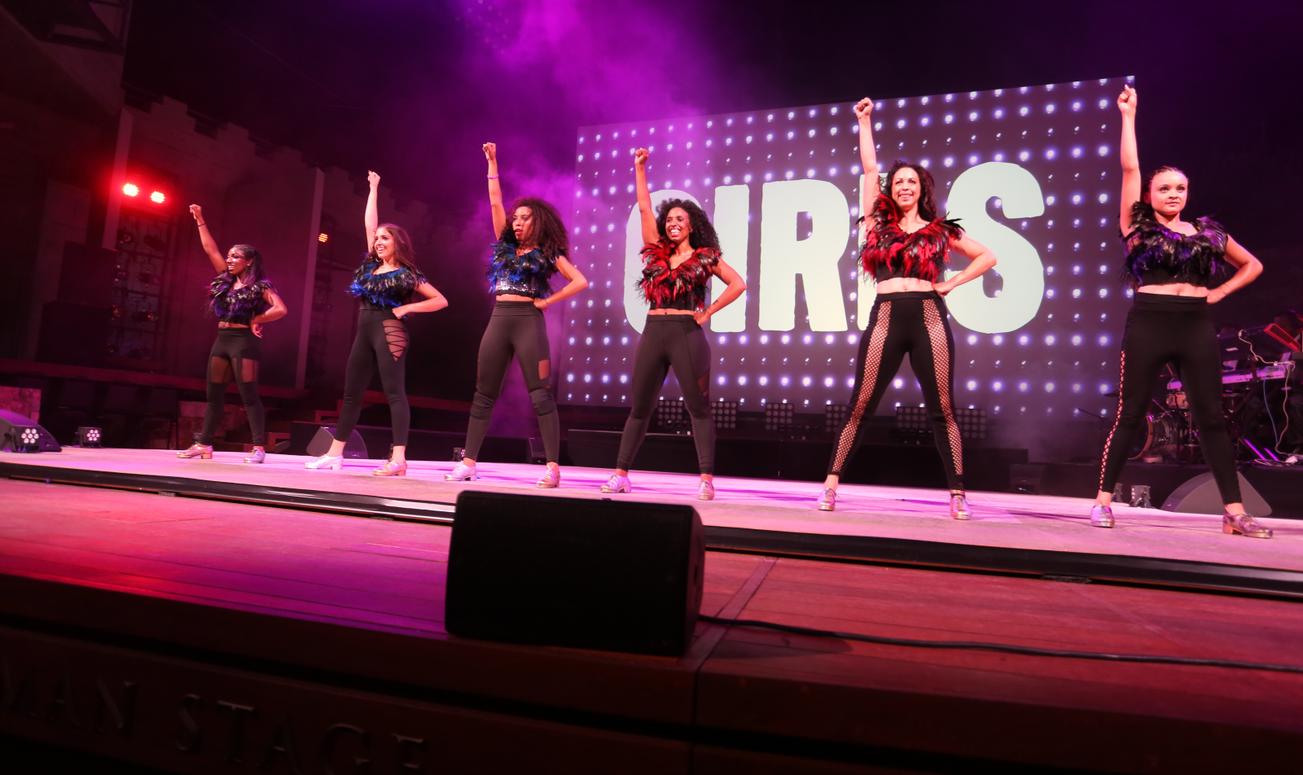 (Chloé Arnold's "Syncopated Ladies")
Chloé Arnold's Syncopated Ladies will perform at The Hanover Theatre and Conservatory for the Performing Arts in Worcester on Thursday, February 17, 2022.
Hailing from Los Angeles, California, Syncopated Ladies is an All-Female Tap Dance Band widely known for their viral videos that was founded by Emmy® Nominated Choreographer, Chloé Arnold.
Chloé was discovered at a young age in Washington, DC by Debbie Allen, and her choreography has been featured on hit television shows such as Good Morning America, The Ellen Show, The Talk and over 30 episodes of The Late Late Show With James Corden.
With Chloé paving the way and carving out Syncopated Ladies' own place in the industry, they have garnished over 100 million views online, receiving praise from celebrity icons such as Beyoncé, Whoopi Goldberg on The View, as well as many other celebrities and news outlets around the world.
Chloé Arnold's Syncopated Ladies were featured on Season 11 of FOX's So You Think You Can Dance in 2014, where they won the first dance crew battle.
Some of their credits include Global Citizen Week, New York Fashion Week, Essence Fest, Imagine Justice (featuring Common, J Cole, and Andra Day), Glamour Women of the Year Awards, Billie Jean King Leadership Initiative at the US Open, CFDA/Vogue Fashion Fund, The Women in the World Summit, Democratic National Convention, Beyoncé's Ivy Park Launch at Top Shop London and many more.
METRMAG Spotlight On: Chloé Arnold of "Syncopated Ladies"
Chloé Arnold communicates eloquently as to how Tap evolved to become her preferred, or primary, form of dance expression and what first drew her to it.
"I consider Tap my first 'language' – a language as being able to make music while dancing," Arnold explains. "Those are my two passions and I have been so blessed to be able to speak both at the same time. When learning new dance forms, I was able to expand upon these languages and now I feel that I am 'multilingual' through dance expression. It has made me a better musician and a better dancer."
"Syncopated Ladies" is, of course, not Arnold's first professional experience. With an extensive list of impressive credits, Arnold still remembers how it all began for her, professionally.
"My first professional gig was a show entitled 'Soul Possessed' - a dance musical produced and written by Debbie Allen," Arnold recalls. "That was the greatest experience. I was at Columbia (University) and was in school when I got to do this over the summer. What a way to spend the summer. I got to meet so many incredible artists and, from them and the experience, learned a work ethic and a practice which helps to prepare you for professional life. Performing in eight shows a week for a month gives you sense of stamina. It was a really incredible experience."
Arnold could have attended Harvard but chose Columbia. Now, given her incredible list of professional accomplishments, it was obviously the right choice for her. However, in retrospect, as a "blossoming" artist, it must have been a difficult decision to make at the time. But Arnold attributes much of her ultimate decision to the ongoing support of family.
"I always said I was going to become a lawyer AND a tap dancer," Arnold says. "Law pays the bills but Tap is my passion. At the time, my mom said to me, 'What if Harvard was your safety school?' I knew then that I was determined not to have limitations. After visiting Columbia I knew that this would be the school where my tap dancing dream could come true."
Arnold has trained and worked with the best of the best in the business from Beyoncé to tap legend Savion Glover to Debbie Allen and on and on and on. But which of these icons has made the biggest impact or impression on her as a performance artist and has, perhaps, come closest to a mentor?
"Debbie Allen is truly the mentor and Beyoncé is the inspiration within my generation," Arnold says. "Debbie saved my life. She came to D.C. when I was a kid and saw me in a show in 1997. She took me under her wing and has always provided me with training. She is Tap teacher, producer, director, artist – you name it. She is just full range. Most significantly, when I couldn't afford to move to L.A., she let me live with her. She is a force of nature – just being in her presence forces you to become better, to become excellent."
Career-wise, Arnold attributes working with Beyoncé as being the most rewarding experience so far. "I would say when Beyoncé recognized our work and shared it online and then hired us to perform in London? That was life changing," Arnold recalls. "It was the 'Beyoncé Effect' - because she is so magnetic and purposeful; And, being aligned with her, is a dream come true. She allowed us not just to dance but also greenlit our performance on "Good Morning America" and had us (performing) in London."
After appearing as a dance contestant on Fox's "So You Think You Can Dance" (SYTYCD) in 2011, Arnold was cut just before that show's final "Top 10/20" selection. Then she came back a few years later performing with the Syncopated Ladies in a dance crew battle face-off.
"I had an amazing time with SYTYCD," Arnold says. "I was also very happy to later go on the show with the Syncopated Ladies because they had never done the crew battle before and it was incredible. Without much of a following at that point, we were up against a crew with a huge following and winning became this moment showing us on a nationwide platform representing our strength and unity. We won that battle and then went on to do our first tour and were able to see our first shows sell out since we had that nationwide exposure."
In 2018, Arnold received an Emmy nomination for choreographing one of James Corden's "Cross Walk" musicals. She remembers, not just the experience of being nominated, but also how that moment of acclaim would never have been possible without all that had come before in her life.
"Absolutely incredible to be nominated," Arnold says. "You know, you just have some years when everything seems like it is on fire. I was so thankful. I was in disbelief. I told my manager to send it to me in writing just so I could make sure it was real. When your mentor is Debbie Allen - who has achieved so many Emmys and has been in that realm - I just aspire to do the work and, out of the blue, to get that nom? Mind blown. It was so rewarding to feel your work being respected and celebrated. It elevates everything that we are doing."
While this will be Arnold's and her Syncopated Ladies' first time performing at the Hanover, it is not Arnold's first time in Worcester, having choreographed for the upcoming Ryan Reynolds-Will Farrell movie, "Spirited" which was shot in the city. But just how did "Syncopated Ladies" begin? Arnold remembers the ensemble's beginnings going back almost 20 years.
"It began in 2003 in Debbie Allen's Dance Academy," Arnold recalls. "I was dancing with a group of girls ages 11 to 17, and I felt there was so much power when we danced together. Now, we all literally have grown together, have excelled together and have supported one another."
There are many routines that make up the latest 90-minute production and, according to Arnold, audiences can look forward to an exhilarating experience.
"Syncopated Ladies is an action packed show, filled with some of our best routines and most viral hits," Arnold says, citing how the show also includes an element of storytelling. "We tell how this dream became a reality. The show describes adversities we have overcome, expresses the unity of sisterhood and shows how to find your voice to amplify it and ultimately finding your freedom. There are songs by Adele, Beyoncé, Chance the Rapper and more – just a full experience that I believe is so lovely for multiple generations – nobody is left out. There is something for everybody. I am very proud of our diversity."
As for a personal favorite routine, which one would Arnold select from this latest production?
"One of my favorite routines is 'Rolling in the Deep' by Adele because it is one of the most vulnerable and because it speaks to what we have all experienced in life - having lost something and the triumph of recovery," Arnold says. "Another favorite would be Beyoncé's "Freedom" which embodies the whole show."
When the show ends, Arnold looks forward to focusing on a lot of new and varied projects.
"I will be working on creating new original music – I am recording an album. I will be choreographing for television, doing marketing and getting the word out for our movie and prepping for the next leg of the tour. I hope that Syncopated Ladies will become a mainstay for multiple cities with multiple casts and that it becomes ever present in the community of art. I hope audiences will leave (this latest show) uplifted, inspired, rejuvenated – Live performance is the most connected way to feel something without even having to touch it. The vibrations are so powerful, we want audiences leaving feeling super hopeful that there is no obstacle that we, together, cannot overcome."
Kevin T. Baldwin is a member of the American Theatre Critics Association (ATCA)
@MetrmagReviews
@Theatre_Critics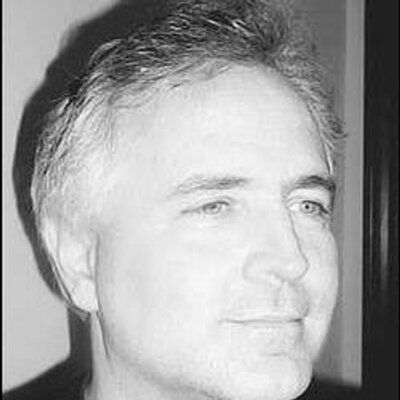 (Video Clip: Chloé Arnold's "Syncopated Ladies" - Courtesy of the tour web site)
"Syncopated Ladies…Reintroduce Tap to Popular Culture, and Make It Relevant"…The New York Times
COVID-19 PROTOCOLS
Please note, for the comfort and safety of all of our patrons, staff, volunteers and performers/artists, we respectfully require proof of COVID-19 vaccination or a negative result for a COVID-19 test taken within 72 hours of your visit to the theatre. Children under 12 are exempt, provided they are accompanied by an adult who is fully vaccinated. Information will be checked against a valid photo ID prior to entry and the wearing of masks is required while inside the theatre.   Complete details can be found here: https://thehanovertheatre.org/safetyprotocols

ABOUT THE HANOVER THEATRE AND CONSERVATORY FOR THE PERFORMING ARTS
The Hanover Theatre has entertained more than 2 million patrons with world-class performances and headlining acts including Broadway hits ("Jersey Boys," "Kinky Boots," "Something Rotten!"), comedians (Dave Chappelle, Jay Leno, Jerry Seinfeld), musical acts (Neil Young, Aretha Franklin, John Legend, Tony Bennett) and everything in between ("A Christmas Carol," Alvin Ailey American Dance Theatre, Alton Brown, Dr. Neil deGrasse Tyson). POLLSTAR consistently ranks The Hanover Theatre as one of the Top Theatres in the World. After 13 seasons, the award-winning, historic theatre continues to establish its place as a world-class performing arts venue and catalyst for the economic development of downtown Worcester. The Hanover Theatre's facilities at 551 Main Street house function spaces, offices and The Hanover Theatre Conservatory.