(Cover Photo: Ryan McKasson, Eric McDonald and Jeremiah McLane of KALOS. Photo Credit Dylan Ladds)
By Kevin T. Baldwin
METRMAG Reviewer
# 774-242-6724
METRMAG Spotlight On:
KALOS
Celebrates Latest Album
"Headland"

at
CLUB PASSIM
KALOS will perform on April 27, 2023 at 8:00pm at Club Passim.
Club Passim is located in Harvard Square at 47 Palmer St., Cambridge, MA 02138.
Patrons and staff must wear masks at Passim unless actively eating or drinking. These policies are subject to change. For updates, please visit passim.org.
Tickets are $20 and available at www.clubpassim.org, by calling 617-492-7679 (9:30 AM - 5:00 PM, Monday - Friday) or at the Club Passim box office sixty minutes before the show begins
PRESS RELEASE
Celtic Roots Trio KALOS Celebrates Latest Album "Headland" at Club Passim April 27. Tickets On Sale Now!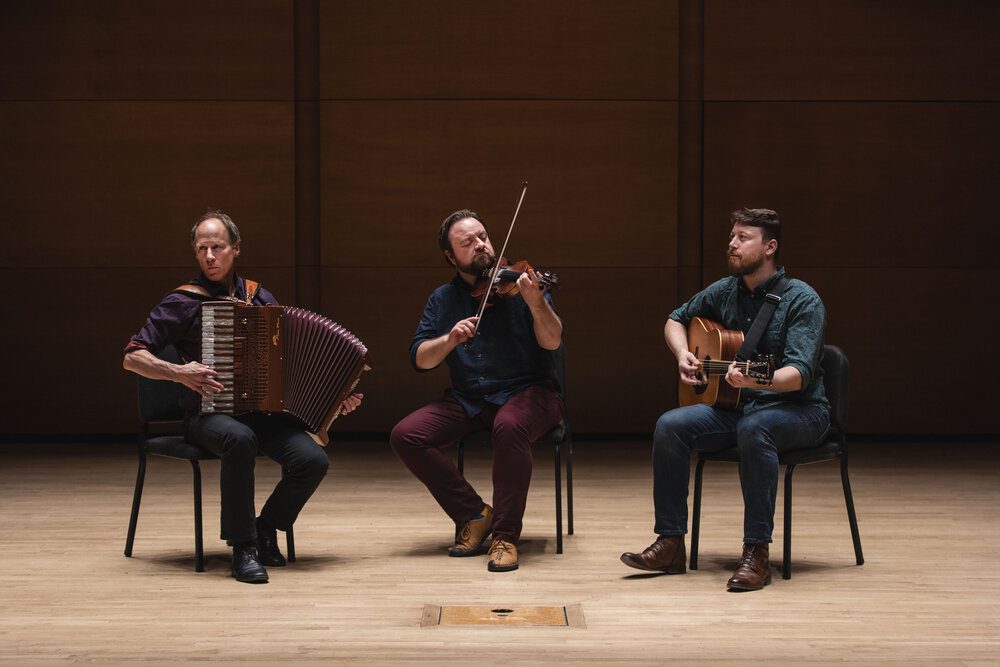 (Photo: Ryan McKasson, Eric McDonald and Jeremiah McLane of KALOS. Photo Credit Dylan Ladds)
Celtic roots trio KALOS will perform an eclectic mix of instrumentals and songs at Club Passim April 27.
The group will be celebrating the release of their new album, "Headland," which is due out hours before the band takes the stage at the legendary music listening room in Harvard Square.
Tickets are on sale now at Passim.org.
Ryan McKasson, Eric McDonald and Jeremiah McLane are masters of tradition who purposefully explore the dark corners floating on its edges.
Their individual artistry is enhanced when together.
In short, the sum creates a greater whole.
The result is an alluring complexity, full of spontaneous musicality.
Pulling from parallel strands of influence, they set the standard for traditional repertoire with an underlying drive and pulse charged with rhythmic electricity, culminating in a swirling level of intensity.
An air of mystery and adventure pervades a sound compelling enough to transcend boundaries and appeal to music lovers of all stripes.
Devon Leger of Hearth Music says, "This trio really shows how masterful musicians listen and play off each other."
KALOS' music asks to be shared live, and performance is the band's heart and forte.
Their partnership stretches beyond the music, born of fast friendships formed at the band's origin and exhibited in their playfulness on stage, with organic banter and good humor to go along with the music.
They create an environment of their own design, drawing in listeners without pretense.
Despite living active musical lives thousands of miles apart these musicians have committed to working together to forge a new musical path.
Watch the clip below to enjoy KALOS' most recent single "Fare Thee Well"
Kevin T. Baldwin is a member of the American Theatre Critics Association (ATCA)
@MetrmagReviews
@Theatre_Critics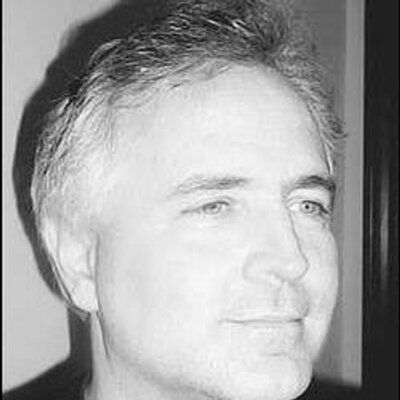 ABOUT PASSIM
The mission of Passim is to provide truly exceptional and interactive live musical experiences for both performers and audiences, to nurture artists at all stages of their careers, and to build a vibrant music community. Passim does so through its legendary listening venue, music school, artist grants and outreach programs. As a nonprofit since 1994, Passim carries on the heritage of our predecessors-the historic Club 47 (1958-1968) and for-profit Passim (1969-1994). We cultivate a diverse mix of musical traditions, where the emphasis is on the relationship between performers and audience as well as teachers and students. Located in Harvard Square, Passim serves Cambridge and the broader region by featuring local, national and international artists. Our ultimate goal is to help the performance arts flourish and thereby enrich the lives of members of our community.
For a complete schedule, visit www.passim.org.