(Cover Photo: ALLISON DE GROOT AND TATIANA HARGREAVES will bring their sophomore release, "Hurricane Clarice" when they perform at Club Passim on September 14, 2023 at 8:00pm. Photo Credit Tasha Miller)

By Kevin T. Baldwin
METRMAG Reviewer
# 774-242-6724
METRMAG Spotlight On:
ALLISON DE GROOT AND TATIANA HARGREAVES
Perform "Hurricane Clarice"

at
CLUB PASSIM
One Night Only!
ALLISON DE GROOT AND TATIANA HARGREAVES will perform on September 14, 2023 at 8:00pm at Club Passim.
Club Passim is located in Harvard Square at 47 Palmer St., Cambridge, MA 02138.
Patrons and staff must wear masks at Passim unless actively eating or drinking. These policies are subject to change. For updates, please visit passim.org.
Tickets are available at: https://www.passim.org/live-music/
Tickets are $22 and available at www.clubpassim.org, by calling 617-492-7679 (9:30 AM - 5:00 PM, Monday - Friday) or at the Club Passim box office sixty minutes before the show begins
Tickets On Sale Now!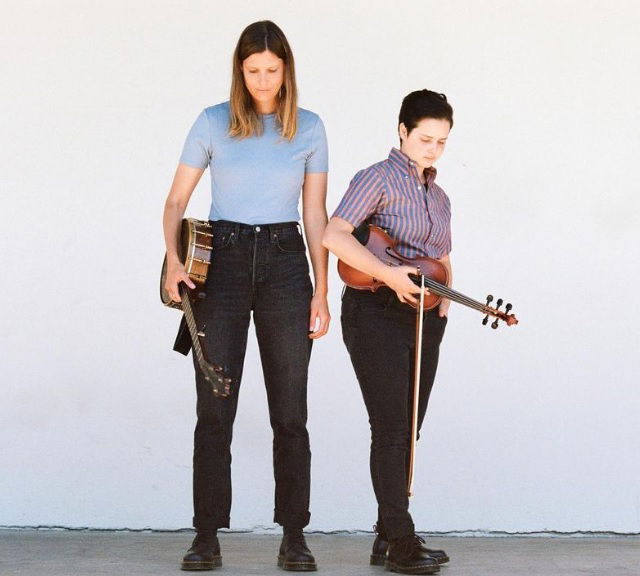 (Photo: ALLISON DE GROOT AND TATIANA HARGREAVES will bring their sophomore release, "Hurricane Clarice" when they perform at Club Passim on September 14, 2023 at 8:00pm. Photo Credit Tasha Miller)
Press Release:
Singer/Songwriters ALLISON DE GROOT AND TATIANA HARGREAVES bring their powerful sophomore album, "Hurricane Clarice," to the Passim stage on September 14th.
Produced by indie folk visionary Phil Cook, the duo's energetic album features nine pieces, including two epic medleys (carefully selected from their archival deep dives) as well as a few transcendent instrumental originals.
History, family, literature, live performance, and environmental instability all manifest in the sounds, feelings, and sensations that permeate their music.
Individually, they are both leaders in the young generation of roots musicians, DE GROOT being known for intricate clawhammer banjo work with Bruce Molsky, and HARGREAVES bringing powerhouse fiddling to the stage with Laurie Lewis and David Rawlings in addition to teaching bluegrass fiddle at UNC-Chapel Hill.
Their first self-titled album released in 2019 garnered attention from CBC Q, Paste Magazine and Rolling Stone Country, earning the duo the Independent Music Awards "Best Bluegrass Album" and a nomination from IBMA for "Best Liner Notes of the Year."
The duo has been booked at festivals and venues such as Newport Folk Festival, Savannah Music Festival, Winnipeg Folk Festival, the Red Hat Amphitheater in Raleigh, NC, and Red Wing Roots Music Festival.
ALLISON DE GROOT AND TATIANA HARGREAVES create a sound that is adventurous, masterful, and original, as they expand on the eccentricities of old songs, while never losing sight of what makes them endure.
If "Hurricane Clarice" has the incendiary fire of a red hot live performance, that was very much the plan for DE GROOT, HARGREAVES and Cook.
"We love performing live together so much," says DE GROOT. "We were talking to Phil about that, how do you capture that energy and intimacy of a performance without being too aware that you're recording in a studio? Phil's idea was to just play it like it's a show."
They worked out the innovative idea of rehearsing and recording the music as performance "sets" about one hour long.
Musically, both artists are at the absolute top of their game.
In addition to the recording innovations, the duo have worked tirelessly to build on their already impressive technique and to find new ways to play live together.
In stringband music, nearly every song or tune necessitates a complete retuning of the fiddle and banjo, so set lists have to be carefully built and the best artists develop an intricate knowledge of alternate tunings and modalities.
For DE GROOT AND HARGREAVES, they wanted their set list to build a narrative that flowed easily and that showcased their abilities as consummate artisans.
(Video: ALLISON DE GROOT AND TATIANA HARGREAVES perform selections from "Hurricane Clarice" when they perform at Club Passim on September 14, 2023 at 8:00pm. Video Clip Courtesy www.allisonandtatiana.com)
The repertoire on "Hurricane Clarice" comes from field recordings, old hymns, and LPs, but it also comes from modern literary sources and original compositions from the two, a delightful mix of the old and the new.
Both DE GROOT AND HARGREAVES are avid readers, so the HARGREAVES-penned title track delves into the surreal world of Brazilian author Clarice Lispector while the Canadian ballad "The Banks of the Miramichi" references the "before times" of a polluted river used as a case study in the environmentalist classic "Silent Spring."
HARGREAVES, in particular, has worked to incorporate literary traditions and storytelling into the music with a great love for both.
"I feel like playing traditional music is similar to reading science fiction or magical realism." HARGREAVES explains, "We're taking these traditional components that we've learned from a lineage of people passing it down orally. It always changes, someone exaggerates it in a way that fits their storytelling or playing style. It keeps getting weirder and weirder with each telling to match who's telling it."
Unlike many songs from the bluegrass and old-time traditions, the songs on "Hurricane Clarice" are not concerned with love.
They do wryly tackle topics like seasonal depression ("Each Season Changes You") and the absurdity of touring ("The Road That's Walked by Fools") but if anything was on the duo's minds while recording it was likely family, either the kind you're born to or the kind you make yourself.
So much of this music is made with intent and meaning without needing words–just swirling dance melodies designed to be played all night–that it seems likely that both ALLISON DE GROOT AND TATIANA HARGREAVES were both unknowingly crafting an ode to family as a source of hope in a time of dying.
Kevin T. Baldwin is a member of the American Theatre Critics Association (ATCA)
@MetrmagReviews
@Theatre_Critics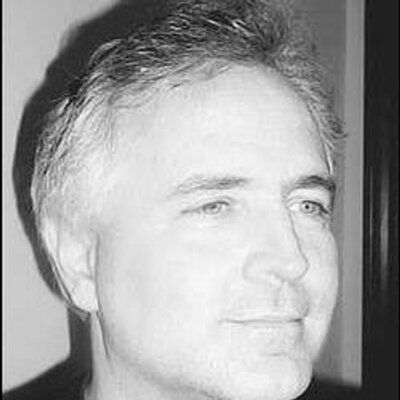 ABOUT PASSIM
The mission of Passim is to provide truly exceptional and interactive live musical experiences for both performers and audiences, to nurture artists at all stages of their careers, and to build a vibrant music community. Passim does so through its legendary listening venue, music school, artist grants and outreach programs. As a nonprofit since 1994, Passim carries on the heritage of our predecessors-the historic Club 47 (1958-1968) and for-profit Passim (1969-1994). We cultivate a diverse mix of musical traditions, where the emphasis is on the relationship between performers and audience as well as teachers and students. Located in Harvard Square, Passim serves Cambridge and the broader region by featuring local, national and international artists. Our ultimate goal is to help the performance arts flourish and thereby enrich the lives of members of our community.
For a complete schedule, visit www.passim.org.