(Cover Photo: Alison Ward of "MANIA - THE ABBA TRIBUTE" at the Hanover Theatre in Worcester, MA. on October 29, 2022. Photo courtesy of the tour website)
By Kevin T. Baldwin
METRMAG Reviewer
# 774-242-6724
METRMAG Spotlight On:
Alison Ward of
"MANIA - THE ABBA TRIBUTE"
One Night Only!
October 29, 2022 at 8:00pm
Cast Includes: Alison Ward (Agnetha), Amy Edwards (Anni-Frid), James Allen (Björn) and Jeff Pike (Benny).
Presented at the Hanover Theatre for the Performing Arts, 2 Southbridge St., Worcester.
Tickets are $27.50, $44.50 and $64.50 depending on seat location. Contact the box office at 877-571-SHOW (7469) for more information.
From London's West End to Las Vegas, "MANIA - THE ABBA TRIBUTE" (Formerly ABBA MANIA) remains the world's No. 1 touring ABBA tribute show.
Formed in 1999, "MANIA - THE ABBA TRIBUTE" has sold out theaters and concert halls all over the globe, with over 3,000 live concerts in over 30 countries, bringing the music of the beloved pop supergroup ABBA to 3 million people.
ABBA's timeless songs were written to be enjoyed live and MANIA - THE ABBA TRIBUTE" gives you exactly that. Two hours of uplifting, dance inducing and sometimes heart-breaking songs, fully live with fantastic staging, lighting and effects.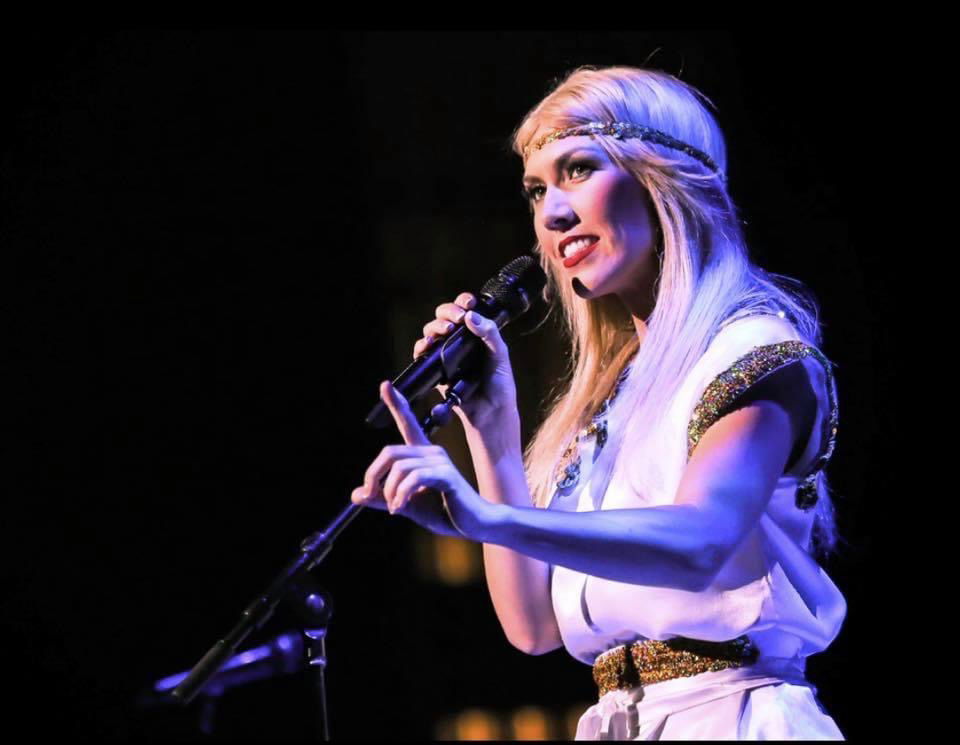 (Photo: Alison Ward of "MANIA - THE ABBA TRIBUTE" at the Hanover Theatre in Worcester, MA. on October 29, 2022. Photo courtesy of the tour website)
METRMAG Spotlight On:

Alison Ward
of
"MANIA - THE ABBA TRIBUTE"
"MANIA - THE ABBA TRIBUTE" arrives at the Hanover Theatre & Conservatory for the Performing Arts, 2 Southbridge Street, Worcester, MA. 01608 on Saturday, October 29, 2022 at 8:00pm.
ABBA was a pop supergroup formed in Stockholm, Sweden in 1972 by Agnetha Fältskog, Björn Ulvaeus, Benny Andersson and Anni-Frid Lyngstad. The group's name is an acronym of the first letters of their first names arranged as a palindrome.
"MANIA - THE ABBA TRIBUTE" recreates ABBA's sound not only perfectly, but respectfully too.
"MANIA - THE ABBA TRIBUTE" is not only for life long, die hard ABBA fans but the new generation of fans, who never had the opportunity to see 'ABBA' live.
Hits include 'Dancing Queen', 'Waterloo', 'Mamma Mia', 'The Winner Takes it All', 'Super Trouper', 'Fernando', 'Take A Chance On Me' and many more that continue to fill dance floors worldwide.
Taking on the representation of the iconic Swedish pop quartet's dynamic vocalist Agnetha Fältskog is Alison Ward who hails from Liverpool, England and who tells METRMAG that, when she joined the tribute show in 2010, nothing she had done before could have prepared her for the reaction from audiences.
"(My experiences were) completely nothing related," Ward says. "I went to the University to study mathematics. I had never trained - I was just always capable to sing, which I love doing - singing and singing and singing."
However, after she joined "MANIA - THE ABBA TRIBUTE," Ward recalls her first performance whichs he describes as being "thrown into the deep end."
"My first concert, we played in front of a bunch of screaming fans," Ward says, remembering that first experience with the initial ongoing reaction of ABBA fans and that same reaction ever since. "And they all just love the show. We've been at this having fun over the last 12 years. Big or small we have such amazing fans wherever we go. Just a party every time we do it."
While the tour has been around since 1999, starting off in the West End, there was also a Vegas run and the tour.
"On March 6, 2022 we had the biggest Vegas show and it was completely sold out," Ward says.
Yet what was the learning curve like for Ward coming into the show? How much did she already know about ABBA, one of the most popular and successful musical groups of all time?
As one of the best-selling music acts in the history of popular music, ABBA ruled the charts worldwide from 1974 to 1982, and in 2021. So, what has Ward come away with since learning about Agnetha Fältskog and ABBA that she might not have been aware of before she started?
"Over the years, I have always loved the music of ABBA." Ward says. "In my family we always loved hearing and playing the songs and my mum told me a lot of stories (about the band). So, I've been getting to know more about them over the years. Even now, after coming back from COVID and touring during this new year, I'm still learning more about them even today."
"MANIA - THE ABBA TRIBUTE" covers the ABBA catalog which is enormously popular as the band had record sales estimated to be between 150 million to 385 million sold worldwide.
There are other ABBA tribute bands and, of course, the Broadway smash musical "Mamma Mia" – Ward describes what sets "MANIA - THE ABBA TRIBUTE" apart from other performance tributes.
"It's a replica of ABBA and we copy all their exact costumes and replicate one of the tours by way of one of the set lists they had," Ward explains. "We and the fans are all just have a full party, dancing around from start to finish. We are doing exactly what ABBA did."
Ward also describes working along side her fellow cast mates.
"I love them all," Ward says. " We all lead this different sort of life for weeks at a time that we just end up being like one family. I've been with the tour the longest now - and it's not just the performers but the musicians, as well. We are all in this same family."
With live theatre back now back in full force, Ward is enthusiastic at performing in front of audiences after such a prolonged absence.
"Honestly, our first show after the pandemic was just as happy an experience for us as it was for the audience, even with seats separated out and spaced apart a bit more than before the pandemic" Ward recalls. "It was just great to be back and, now that things have become a bit more 'normal,' it has just been great fun. But it was an emotional show that first one back."
In "MANIA - THE ABBA TRIBUTE," Ward is paying homage to the vocal style of another singer and she describes some of the vocal challenges in playing Agnetha Fältskog .
"My track 'Winner Takes It All' was one of the hardest to first learn how to perform," Ward says. "It is tough to vocally sing, but I do have a similar vocal style and am capable of hitting the same kind of notes she (Agnetha) does. Now I am very comfortable doing it. Not too stressful. In fact, I am just as much a fan of it as the audience and am just grateful to be doing it."
As for coming back to rehearsals after the prolonged COVID shutdown, Ward points out a favorite rehearsal song.
"'Knowing Me, Knowing You' is the one we all chose to sing when we got back to rehearsing together, " Ward says. "Lots of entertainers were hit hard. We all kept in touch. I'm just happy to be back in rehearsal."
There are so many great songs that came from ABBA. What has become Ward's personal favorite songs from the show?
"Oh there are so many, really - 'Winner Takes It All,' (my mum likes) 'Chiquitita,' ''I've Been Waiting For You.' Fernando' - and 'Dancing Queen' is the one where we all are just dancing along with everybody else out there in the audience. The whole crowd gets up on their feet and has such a good time."
Ward says she hopes audiences coming to see "MANIA - THE ABBA TRIBUTE" will exit after the show having had "just an absolute, fun time."
"That is all we ask - that they had a fun time," Ward says. "Some may come to the show because they love ABBA - but there are those others who might have been dragged into the show by a loved one. In the end, though, we hope they also leave smiling because they had just the best time."
Additional upcoming dates can be found at the tour website:
maniatheshow.com/us/tour-dates/
Tickets are $27.50, $44.50 and $64.50 depending on seat location.
Contact the box office at 877-571-SHOW (7469) for more information.
Kevin T. Baldwin is a member of the American Theatre Critics Association (ATCA)
@MetrmagReviews
@Theatre_Critics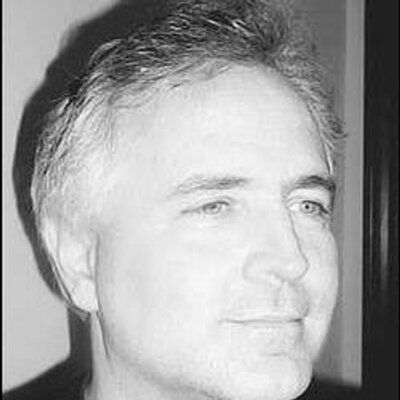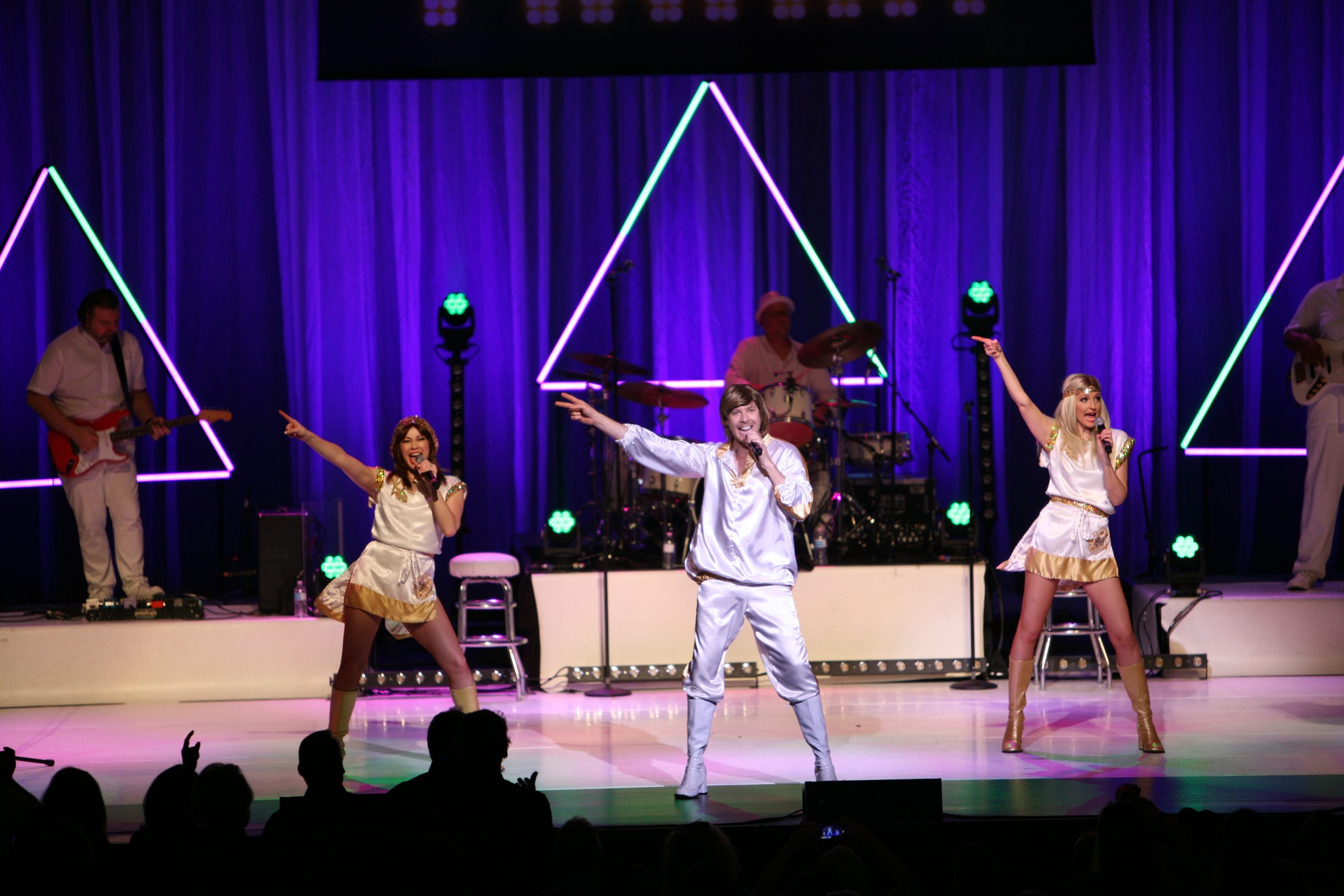 (Photo: The CAST of "MANIA - THE ABBA TRIBUTE" at the Hanover Theatre in Worcester, MA. on October 29, 2022. Photo courtesy of the tour website)
ABOUT THE SHOW
"MANIA - THE ABBA TRIBUTE" has continued to tour the globe, enjoying great success, with ticket sales for most venues selling out long before the show hit town.
The show has toured internationally in regions as far afield as Venezuela, North America, Tahiti, Mexico, Germany, France, Switzerland, Austria, Holland, Denmark, Sweden, Luxembourg, and many more, making this the world's most successful touring ABBA show.
It has now been 31 years since ABBA last toured and, as you can imagine, in 1979 requests for tickets far outstripped availability with two Royal Albert Hall performances receiving 2 million requests for tickets, with only 5000 available.

In short, it was the hottest ticket in town.
Even today ABBA continues to grip the nation with countless tributes on television, radio and of course with the hugely popular stage hit "Mamma Mia," which became a feature film and resulted in a hit sequel, so there are no signs that this popularity is slowing down!
"MANIA - THE ABBA TRIBUTE" takes you back in time by recreating one of the world's finest pop groups in a live stage performance.
This highly polished and professional production was created in 1999 and played its first shows in 2000.
In 2003 the show was presented with a prestigious Radio Regenbogen Award for the best musical of 2002.
In the same year, "MANIA - THE ABBA TRIBUTE" toured extensively throughout Europe selling out theatres wherever they performed.
In 2002 "MANIA - THE ABBA TRIBUTE" was invited to perform at London's West End, and played for 18 weeks at the Strand Theatre.
In November 2002, the show made its German debut at the Deutsches Theatre Munich where it sold every seat in the house for 21 performances!
The highlight of 2004 was playing a one off television special. Viewed by over 11 million people and broadcast throughout Europe, the show celebrated thirty years since ABBA came to prominence with Waterloo (Eurovision 1974).
Fellow performers included original members of the ABBA band, stars from the musical Mamma Mia, and even the iconic Bjorn Ulveaus made an appearance.
We look forward to welcoming you back this year and will ensure that once again you'll be "having the time of your life".
(Video: "MANIA - THE ABBA TRIBUTE" arrives at the Hanover Theatre & Conservatory for the Performing Arts, 2 Southbridge Street, Worcester, MA. 01608 on Saturday, October 29, 2022 at 8:00pm. Courtesy of the tour website)
COVID-19 PROTOCOL
Most recent Hanover Theatre safety protocol details may be found here:
https://thehanovertheatre.org/plan-your-visit/safety-protocols/

Worcester Center for Performing Arts is a registered not-for-profit 501(c)(3) organization, which owns and operates The Hanover Theatre and Conservatory for the Performing Arts. All donations are tax deductible to the fullest extent allow