(Cover Photo: Chris Carsten as Jean Shepherd (left) from a prior production of "A Christmas Story - The Musical," which will play at the Boch Center Wang Theatre. Photo Courtesy of the Tour)
Kevin T. Baldwin
METRMag Reviewer
# 774-242-6724
The Boch Center Wang Theatre
In Association With
Big League Productions
Presents
"A Christmas Story: The Musical"
Book by Joseph Robinette.
Music and lyrics by Benj Pasek and Justin Paul.
Based on the motion picture "A Christmas Story" written by Jean Shepherd, Leigh Brown and Bob Clark and also on the book "In God We Trust, All Others Pay Cash" by Jean Shepherd
Cast Includes: Blake Burnham, Keegan Gulledge, Chris Carsten, Sam Hartley, Briana Gantsweg, Nicholas Reed, Sierra Wells, John Adkison, Kolten Bell, Matthew Brennan, Parker Burnham, Collin Carlton, Beth Conley, Nick Davis, Hannah Fairman, Riley Fincher-Foster, Erica Jane Hughes, Jay Hendrix, Jaxon James, Natalia Valentina Jimenez, Collin Khamphouy, Hank Von Kolnitz, Luli Mitchell, Emily Rhein, Carson O. Shelton, Ben Sadowsky, Josiah Smothers, Ashleigh Thompson, Ryan Umbarila, Keira Belle Young; and, as the "Bumpus Hounds": Reba & Jethro! (NOTE: Information from tour web site and subject to change)
Creative Team:
John Rando (Original Broadway Direction); Matt Lenz (Director); Warren Carlyle (Choreographer); Michael Rader (Associate Director); Jason A. Sparks (Associate Choreographer); Walt Spangler (Original Broadway Scenic Design); Elizabeth Hope Clancy (Original Broadway Costume Design); Howell Binkley (Original Broadway Lighting Design); Michael Carnahan (Scenic Design Adaption); Lisa Zinni (Tour Costume Design); Michael McDonald (Tour Costume Design); Howell Binkley (Original Broadway Lighting Design); Charlie Morrison (Tour Lighting Designer); Don Hanna (Sound Design); Gerard Kelly (Hair & Wig Design); Alison Franck (Casting Director); Glenn Poppleton (Exclusive Tour Direction); Andrew Smithson (Musical Supervisor, Music Director); Big League Productions/Daniel Sher (Executive Producer) (NOTE: Information from tour web site and subject to change)
Performances:
December 10, 14, 15, 16 & 17, 2021 at 7:00pm
December 11 & 18, 2021 at 2:00pm and 7:30pm
December 12 & 19, 2021 at 1:00pm and 6:30pm
Boch Center Wang Theatre, 270 Tremont Street, Boston, MA 02116.
TICKET PRICES Start at $25.00
https://www.bochcenter.org/events/detail/a-christmas-story
METRMAG Spotlight On: "A Christmas Story - The Musical" Interview with Chris Carsten ("Jean Shepherd")
The songwriting team behind the smash hit, Tony® Award-winning musical Dear Evan Hansen also gave us the endearing "A Christmas Story, The Musical" based on the iconic 1983 movie.
Benj Pasek and Justin Paul provided the score with a book written by notable playwright Joseph Robinette based on the writings of late longtime radio humorist Jean Shepherd.
A big part of the ongoing appeal is how the musical does not poke fun of its characters but rather celebrates a simpler time as recalled in the story taking place in middle America.
"A Christmas Story, The Musical" is set during the holiday season in a small, snow covered Depression-era town in Indiana.
The story centers on young Ralphie (played by either Blake Burnham or Keegan Gulledge), who has his heart set on only one gift for Christmas - an official Red Ryder BB gun. To be more specific: "an official Red Ryder, carbine action, 200-shot, range model air rifle, with a compass in the stock and this thing that tells time."
This musical adaptation premiered on Broadway in 2012 and was both a critical and commercial success, and was nominated for three Tony® Awards including Best New Musical, Best Original Score and Best Book of a Musical.
The musical recalls many fan-favorite scenes from the film that included a strange assortment of items such as a leg lamp, a couple of mean dogs, an even meaner department store Santa, bunny pajamas, a freezing flagpole and more.
Playing the role of Shepherd who narrates the story is veteran stage actor Chris Carsten, whose stage credits include the musicals "My Fair Lady," "1776" And "Titanic."
According to his Tour bio, Carsten, who hails from California, has also appeared in Neil Simon's "Barefoot in the Park" and portrayed Captain Hook in "Peter Pan." He reminisces on his first paid professional gig and what was that experience was like.
"I'd say I'd have to go as far back as to my hometown in Sioux City, Iowa," Carsten recalls. "My best friend and I, we did pieces of a barbershop quartet (sharing two piece harmonies). We did this little performance and we got paid a little bit of money singing for some group in a ballroom at a hotel. As this was my first professional gig, I remember feeling quite proud of that. Being either in or maybe just out of high school, I remember thinking: 'THIS is what we do.'"
Carsten pursued his interest, graduating with a degree in musical theatre from what he describes as a small school, Tarkio College, in northwest Missouri. While the college is no longer in operation today (closing in 1992), Carsten remembers his experience there and his instructors quite fondly.
"We had more theatre majors because of the instructors at the college," Carsten says. "They were good...and you really had to earn your keep. We learned many important lessons and skills, many of which I still work with today. Unforgettable."
In 1999, Carsten would meet his future wife while performing in the musical "1776."
"This was with Big League Productions and, in 1999, we started rehearsals." She was featured as the wife of Thomas Jefferson while Carsten played John Adams and, now married 20 years, the couple have three daughters, one, of whom, joined her father on the tour just prior to the pandemic.
Even given the pandemic shutdown, Carsten has been with the annual tour for many years.
"This is my seventh year," Carsten says. "If we had done a show last year (during the pandemic), it would now be my eighth."
The narrator for 1983's "A Christmas Story" film is the story's author, Jean Shepherd, who died in 1999 after a long and fascinating career in print and on radio. In the '83 movie the audience never actually sees Shepherd as narrator. However, for the 2012 stage musical that just wouldn't play without the visual. That's where Carsten's character comes in.
Carsten insists he does not try to do an impression of Shepherd but rather uses the information presented from the script as his guide to give the best possible representation of Shepherd.
"I had seen the movie and what captured me was that it still worked as a voiceover," Carsten recalls. "He (Shepherd) captured his essence as a performer through the way he spoke and with his incredible turn of phrase. You could also sense it in how well he wrote the words."
Carsten considers himself more of an "intuitive" actor.
"I gleamed what I needed from the script (by Joseph Robinette, who was both a Tony® Award nominee and Drama Desk Award nominee for the show's libretto) and had full confidence of the directors (Matt Lenz and Warren Carlisle are the tour's current director and choreographer, respectively) who were behind me."
There is also great respect by the show's creatives and by Carsten for Shepherd's own, personal remembrance that is at the very heart of the musical.
"That's what always drives me in this part - to always be faithful to his words and I take great pride in that," Carsten says.
During rehearsals for this production, Carsten advises that there have not been any COVID-19 outbreaks or incidents and that everybody involved in the musical is staying safe and taking all necessary precautions.
"We take a lot of precautions and follow the instructions from our company manager. We do this as a priority and to keep ourselves safe," Carsten says. "We take no risks like going outside and engaging in any 'shoddy behavior' which might cause COVID and potentially spread it to anybody on the cast or crew. We also have hired on a lot of extra people this year, just as another precaution. Every other day we are getting tested and rehearse in masks. I carry a mask in my pocket all the time. Fingers crossed."
This will be Carsten's first time in Boston with the tour but has been to the city before.
"I'm really looking forward to Boston," Carest says. "There's so much history and culture, and I'm happy to be able to perform in such a wonderful city and at the Wang."
There's an old W.C. Field quote about "never working with children and pets." In this latest tour of "A Christmas Story, The Musical" the cast seems to be comprised of a lot of actors who are on the younger side. Not just the actual children involved, either. Even the adults in the cast for this tour seem on the younger side. Carsten describes his time with this youthful ensemble.
"They are all wonderful," Carsten says, offering praise for them as "energetic , skilled professionals."
"The younger people, too. All the kids have to be 12 or older. And as pros, these kids have some more (stage) wisdom. Blake and Keegan (Blake Burnham, Keegan Gulledge who alternate, sharing the role of "Young Ralphie") are both doing a wonderful job. It really is a tribute to the casting director and all the creatives involved – finding people who are really committed to doing a quality production."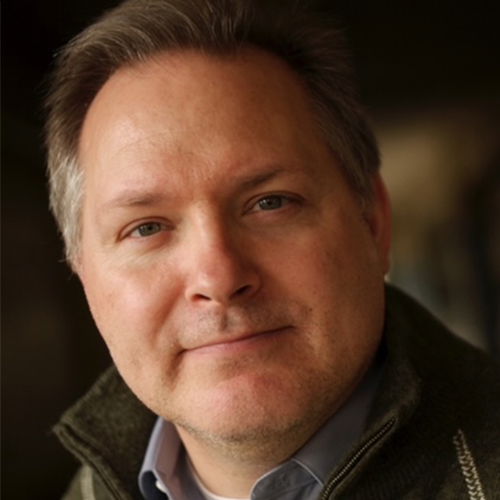 (Chris Carsten plays Jean Shepherd in "A Christmas Story - The Musical," playing at the Boch Center Wang Theatre beginning December 10th, 2021. Photo Courtesy of the Tour)
After seven years, does Carsten have a personal favorite scene or song from the musical?
"For me, there are so many wonderful things going on from cast and crew. But I've always gravitated toward 'Mother' (who, on this tour, is played by actress Briana Gantsweg). She has some nice, quiet moments with Ralphie and his brother and some wonderfully tender songs, as well." (Note: In the musical, "Mother" performs the solos "What a Mother Does" in Act One and "Just Like That" in Act Two) "I like how we all tend to gravitate around that center."
When the tour ends, what comes AFTER "A Christmas Story" for Chris Carsten?
"Well, Big League is putting out two shows running together: "An American in Paris" and "South Pacific." I'm looking forward to working in any capacity for either show."
After seeing "A Christmas Story - The Musical," Carsten hopes audiences will see that "Theatre is alive and has so much to offer."
"It is a wonderful story and we are very happy as performing artists to bring this back to audiences," Carsten says. "We have all missed out of a segment of our society to not be able to bring stories like this to audiences. Now, we are coming back and we will continue to try and bring these wonderful stories to audiences.
Carsten maintains that he, cast and crew for the production still want audiences, performers and everybody involved to remain safe. But, adds, "We also want to get back to what we do best, what we love, and what our audiences love to see us do."
The show's approximate run time is two hours with one intermission.
Kevin T. Baldwin is a member of the American Theatre Critics Association (ATCA)
@MetrmagReviews
@Theatre_Critics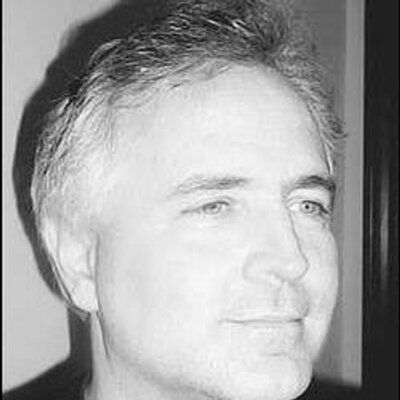 (Video of the 2012 Company of "A Christmas Story - The Musical" performing on the 2013 Tony Awards. Video courtesy of the Tour website)
COVID-19 UPDATE
The Boch Center is committed to helping stop the spread of COVID-19 and announced it will require all patrons to be fully vaccinated or provide a negative COVID test taken within 72 hours of the show. Guests will be asked to show their vaccination card or test results and a government issued ID prior to entering an event at the Wang or Shubert Theatres. The new policy went into effect September 14, 2021. The Boch Center recently introduced a similar measure, requiring all administrative staff members, ushers, security personnel, stagehands and vendors be fully vaccinated. At this time masks are required for all guests as per the City of Boston mandate. The Boch Center will continue to monitor state and local health guidelines and will adjust the mask policy if the current guidelines change.
ABOUT THE WANG THEATRE
Just as the city and audience have evolved with the times, the Boch Center, as guardian of the Wang and Shubert Theatres (and from 2012-15, the Center also managed the historic Emerson Colonial Theatre), has changed to meet the needs of its community. Uniquely using a Balanced Scorecard (a Fortune 500 management framework), strategy map, and strategic dashboard, the Boch Center ensures that our Theatres and programs stay relevant to the community we serve. Today, the Boch Center is considered a best practice institution and nonprofit arts leader. With the belief that arts make and keep us a civilized nation, the Boch Center is dedicated to providing high-quality, diverse and culturally relevant arts and entertainment, and arts education programming for New England residents and visitors.

ABOUT THE BOCH CENTER
The Boch Center is one of the nation's leading nonprofit performing arts institutions and a guardian of the historic Wang and Shubert Theatres. As New England's largest cultural venue, the Boch Center is home to theater, classical and popular music, dance, comedy, opera, Broadway musicals, family entertainment, and more. Located in Boston's historic Theater District, the Boch Center also offers a diverse mix of educational, cultural and community outreach initiatives, including the City Spotlights Leadership Program and the Folk Americana Roots Hall of Fame; collaborates with artists and local nonprofit arts organizations; preserves historic venues; and acts as a champion for Greater Boston's arts and cultural community. Learn more at bochcenter.org.