(COVER PHOTO: Sri Chaitra Prasadula as "Tiny Tim" and Sriram Emani as "Bob Cratchit" in "A Christmas Carol" playing at the Hanover Theatre. Photo by Erb-Dufault Photography)
By Kevin T. Baldwin
METRMag Reviewer
Contact: 774-242-6724
The Hanover Theatre for the Performing Arts
will present its Annual Production of
Charles Dickens' "A Christmas Carol"
Presented at the Hanover Theatre for the Performing Arts, 2 Southbridge St., Worcester.
877-571-SHOW (7469)
Performances:
December 16, 18, 22 & 23, 2021 at 7:00pm
December 18, 2021 at 2:00pm
December 19, 2021 at 11:00am and 4:00pm
*This performance includes live music on the Mighty Wurlitzer before the show!
Recommended for ALL ages!
*Audio descriptive services from provided on Sunday, December 19 at 4:00 PM. Please look for our Audio Description table when you check in for further information.
Tickets are $28, $46 and $56 depending on seat location. Discounts are available for Subscribers. Please contact the box office at 877.571.SHOW (7469) for more information.
"A Christmas Carol" By Charles Dickens
Adapted and Directed by Troy Siebels
Musical Director & Organist Timothy Evans
Choreographer Ilyse Robbins
Cast Includes: Tyler Bellmon*; Thomika Marie Bridwell; Clara Canney; Kenneth De Abrew*; Laura D. DeGiacomo*; Shelly Fawson; Steve Gagliastro*; Simi Gandhi; Dante Gentile; Maya Harrington; Anita Hollander*; Joel Kaimakani Libed; Annie Kerins*; Mark Linehan*; Sanjay Manoharan; Alka Nayyar*; Erica Parks; Jon J. Peterson*; Sri Chaitra Prasadula; Daniel Reardon*; Isabella Rivera; Tye Roberson*; Lillian Rogers; Alison Russo*; Marta Rymer*; Hunter Shook; David Sitler*; Michael Skrzek; Alexis Anu Thakkallapalli.
Additional Creative Team:
Associate Director/Associate Music Director - Steve Gagliastro*; Associate Director/Associate Choreographer - Annie Kerins*; Set Designer - Jim Kronzer+; Costume Designer - Gail Astrid Buckley+; Lighting Designer - Charlie Morrison+; Sound Designer - Nick Joyce; Flying Effects - ZFX, Inc.; Production Stage Manager - Emily F. McMullen*; Assistant Stage Manager - Melissa Daroff*; VP Operations and Production - Chris Bullock; Covid-19 Safety Officer - Chadyn Case; Production Assistants - Amanda Lattanzi & Dakota Schantz; Wardrobe Supervisor - Dianna Reardon Master; Electrician - Brenda Shepard Head; Carpenter - Mark Apholt; Rehearsal Accompanists - Andrew Noone & Jim Rice; Assistant Costume Designer/Puppet Co-Designer - Ryan C. Goodwin; Puppet Co-Designer -Kevin Harrington; Technocopia Cultural and Dialect Consultant - Alka Nayyar*; Child Wrangler - Lyndsey Hawkes.
+ Member of United Scenic Artists
* Member of Actors' Equity Association
METRMAG Spotlight On: "A Christmas Carol" Interview with Tye Roberson & Lillian Rogers ("Ghosts of Christmas Present & Past")
This is the first appearance for both Tye Roberson* and Lillian Rogers in the latest incarnation of Hanover Theatre's annual production of "A Christmas Carol."
This year's festive production varies from others in the past with many new faces and more non-traditional casting.
In conversation with Tye Roberson, it is easy to understand how he became the latest "Charitable Gentleman" and "Ghost of Christmas Present" for the current staging.
Roberson, with a solid list of stage credits, has performed such notable characters as Marty in the musical "Dreamgirls," Tom Collins in Jonathan Larson's "RENT" and as Jake in "Porgy and Bess." Does he have a personal favorite from that list or is it, perhaps, something else?
"I will say out of that list it would fall between Marty and Tom Collins," Roberson says. "Because I have gotten a little older, I think I can now appreciate both of them a little more. But, thinking on it more, I would say Collins would be my favorite in the sense that the show ("RENT") was probably one of the last of the really great contemporary pieces that uses a real baritone. Most pieces moves more toward the tenor range. So, as a baritone, for me, it was a role I thoroughly enjoyed."
For someone as young as Lillian Rogers, who assumes the role of a "Match Girl" and "Ghost of Christmas Past" she also has impressive credentials having appeared as Gretl in "The Sound of Music," Mary Lennox in "The Secret Garden" and the title role of Annie in "Annie the Musical."
Out of the list she discusses her favorite role.
"While I enjoyed all of them, Gretl is where I started and that's when I decided this is what I want to do for the rest of my life," Rogers says. "My parents are very supportive. My mom drives me to rehearsals - The fact I am able to do so much with it is because of my parents and how much they support me."
While Roberson is well traveled, having toured extensively throughout Europe and South America, he explains what it was that drew him to join this Worcester ensemble of "A Christmas Carol."
"I was in a new chapter of my artistic journey," Roberson recalls. "I started writing in February and wrote a pilot (his bio describes it as a one-hour drama about family, business and transformation) and wrote all through the pandemic. I had readings and am now looking to present it. So, I was getting ready to switch gears and not really think about the stage. But my voice teacher and another friend both recommended to keep myself sharp with the stage and not let those skills diminish."
Roberson saw an advertisement for "Christmas Carol" seeking a "Ghost of Christmas Present."
"I had done (the role) before," Roberson says. "So, it drew me in. I thought it would be a wonderful way to put my 'musical theatre hat' back on."
With the pandemic shutdown last year, Worcester missed out on the annual live in-house performance of "A Christmas Carol." This was particularly sad for either those who enjoyed regularly attending the show or those who enjoyed participating in the annual production.
Roberson and Rogers each discuss getting that same sense of importance for live performances from the rest of the cast as it was coming together.
"It is the first live show (of "Christmas Carol") since the shutdown," Rogers says, adding, "And there's a lot of excitement for it. It is also a step back to normalcy for (the cast) to be able to work in the show and experience and rehearse the show live and not on a screen. It means a lot."
Concurring with Rogers, Roberson also points out, "Yes, those who had done the show before told me how disappointing that the pandemic had shut (the show) down last year and how the community looks forward to it every year. It was devastating for a lot of people. This will make a lot of people very happy sitting in a live theatre with live actors."
This adaptation is a unique interpretation by Hanover's Executive Director and production director Troy Siebels, who has evolved his adaptation over the years into one which brilliantly uses a simplicity of structure and traditional caroler music juxtaposed with high caliber sets, costumes and dazzling special effects.
Now, for 2021, there has been an additional concerted effort regarding non-traditional casting. For Roberson and Rogers, both were impressed by this approach.
"I loved it," Roberson says. "I love Troy's openness to different ideas. We had a group discussion about people in the world during this time and coming from different places and landing in London. India, Africa - Somehow they found their way there. He held those types of discussions and was open to dealing with those realities, which are not always felt to be relevant."
Rogers says, "I like the way Troy has done the show with (non-traditional) casting opportunities - with my part as being a young girl, when in other productions she (the Ghost of Christmas Past) is played older. Also, people in the audience can watch and identify with the (non-traditional) characters, relating in a way that could be very meaningful."
"But with his new adaptation," Roberson points out, "With the non-traditional casting, you also have different dialects - those other than what our ears are used to hearing (meaning Indian or African as opposed to Cockney or a more pronounced British accent). Somehow, it makes sense to do it this way, and Troy was inciteful to take that journey. So, kudos to him for having that open mind to open more doors for other stories that can be talked about."
Roberson's bio indicates how he "grew up singing, playing piano, organ and conducting choirs at church." Now he describers how it feels to be performing backed by Worcester's own Mighty Wurlitzer.
"Pipe organs always scared me as a kid," Roberson recalls. "But here - there is something about a (pipe) organ that lends itself to so many feelings that a piano might not. It is just such a majestic instrument. It is wonderful and reminds me of how I grew up in a small church and all we had was a small organ, if you were fortunate enough to even have that as your lead instrument."
Roberson and Roberson each select their personal favorite scene or song from the show.
"I enjoy the song 'Wassail,'" Rogers says. "It is just a very joyous song, a very happy scene, with beautiful voices, costumes and choreography."
For Roberson, he chooses, "The Boar's Head Carol."
"I love that song," He says. "Hearing my colleagues singing with these wonderfully layered sounds and full four part (harmonies). Then to hear this 'manly' drinking song, the 'bigness' and masculinity of it. We just don't get to hear this type of singing these days. This is a song that is grounded so well you can just feel the earth between your toes."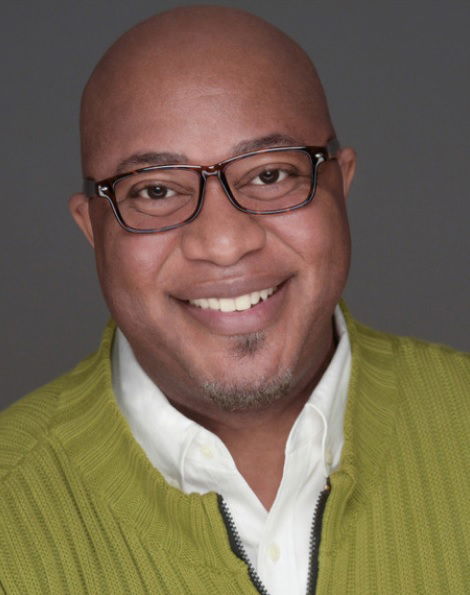 (Tye Roberson as a "Charitable Gentleman" and the "Ghost of Christmas Present" in "A Christmas Carol," playing at the Hanover Theatre in Worcester. Courtesy of the Hanover Theatre)
Roberson describes a selfless nature among the ensemble, which features both younger and older cast members, with everybody giving their best effort for the show and not just their part.
"To me, the cast has been wonderful and the children are a joy," Roberson says. "If you are a star for real, if a star is shining, none of the other stars are upset about it. The sun doesn't care how bright the moon shines. It is about having confidence in yourself and also your fellow colleagues. All the kids have been wonderful and they give authenticity to the show."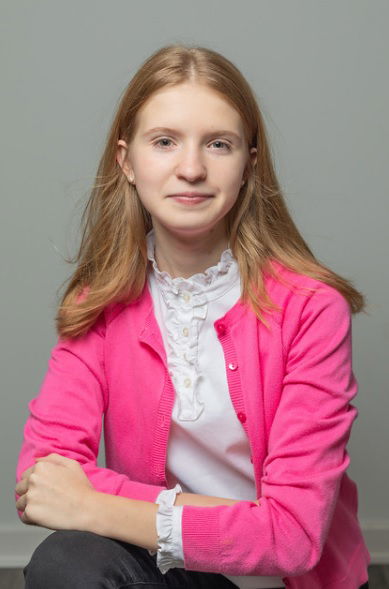 (Lillian Rogers as a "Match Girl" and the "Ghost of Christmas Past" in "A Christmas Carol," playing at the Hanover Theatre in Worcester. Courtesy of the Hanover Theatre)
Rogers speaks to a "feeling of community" among the cast.
"There are a lot of passionate people here (in the ensemble), coming together and making something beautiful," Rogers says. "It is very important to everybody in the show, which is amazing. (The cast) is filled with people doing what they love and making it magical, especially after the year we've all had."
With the ongoing pandemic, and with another birthday around the corner, Roberson says he is looking at the 1843 Dickens' story of "A Christmas Carol" from a fresher, "deeper perspective" with regards to humanity.
"Why do we tell it," He asks offering his own theory, "It is (a story) about forgiveness and thinking about others. It gives us an even deeper understanding of Mr. Scrooge - who experienced a lot of trauma in his younger life - and then Scrooge does the same thing to his own nephew later because his sister died in childbirth with him. It is how we look at our fellow man - looking at him and being more forgiving, with more humanity. We are all dealing with some sort of trauma. I hope they (audiences) come away with questioning 'How do I interact with my fellow man?'"
Rogers, incongruous with Roberson, indicates her own confidence that audiences will leave "A Christmas Carol" with a reaffirmed sense of "Hope, joy and this excitement from what they have just seen, and the knowing that people can change."
"Who you were yesterday, or years ago, does not mean you can't become a better person now and be there for others," Rogers says.
Rogers also adds her wish for audiences to leave with renewed optimism that, "We are able to see live theatre again and that the world will soon be opening up again."
The show's approximate run time is two hours 30 minutes with one intermission.
Kevin T. Baldwin is a member of the American Theatre Critics Association (ATCA)
@MetrmagReviews
@Theatre_Critics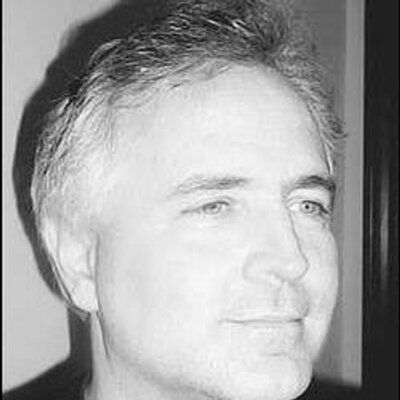 (VIDEO CLIP: "A Christmas Carol," playing at the Hanover Theatre in Worcester. Courtesy of the Hanover Theatre)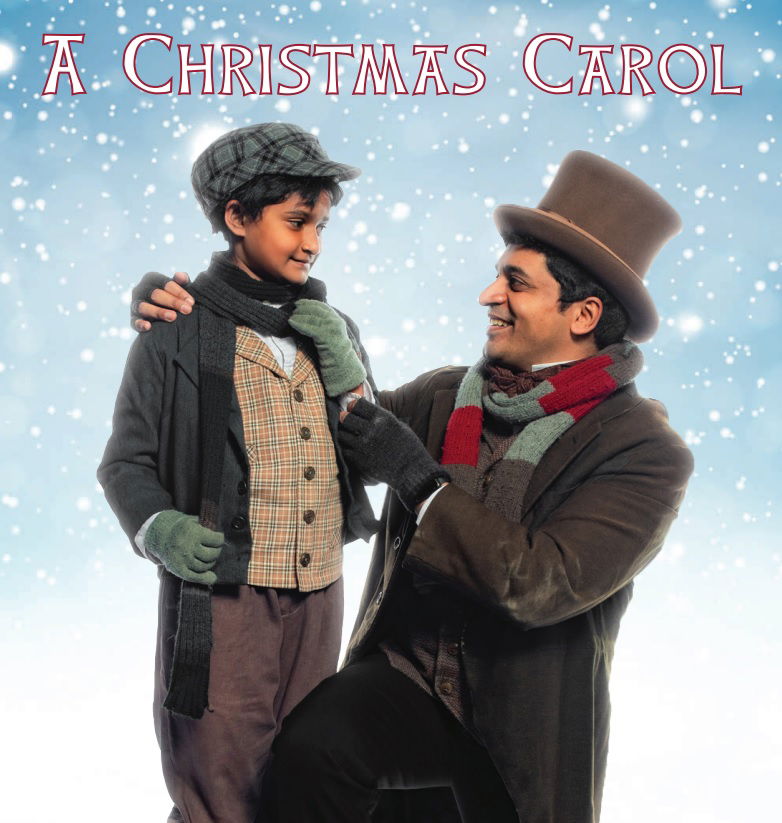 (Sri Chaitra Prasadula as "Tiny Tim" and Sriram Emani as "Bob Cratchit" in "A Christmas Carol" playing at the Hanover Theatre. Photo by Erb-Dufault Photography)
Event Description
"God bless us everyone!"
Celebrate the holiday season with New England's largest production of Charles Dickens' A Christmas Carol.
You know the story and love the message, but you'll never see another Christmas Carol like this!
Adapted by president and CEO Troy Siebels and featuring the Mighty Wurlitzer Organ, our annual production returns to the main stage with timeless music, colorful costumes and spectacular lighting and scenery.
New and returning cast members tell the tale of curmudgeonly miser, Ebenezer Scrooge, who is visited by the Spirits of Christmases Past, Present and Yet To Come.
The show is refined and revised each year to feature more magic than ever before, with an array of spectacles from smoke and fog to spectacular flying stunts. In a compelling departure from the main stage production, the 2020 adaptation featured a small group of actors exploring the dark stage of a theater shuttered due to a pandemic.
This year's production returns to the main stage with more excitement and magic than ever before.
Groups of 10 or more: Book your group early and save money! Reserve your seats here.
For student/school group matinees contact: Kim Pheymannicie, student matinee coordinator, kpheymannicie@thehanovertheatre.org or 508-471-1765.
COVID-19 PROTOCOL
Please note, for the comfort and safety of all of our patrons, staff, volunteers and performers/artists, we respectfully require proof of COVID-19 vaccination or a negative result for a COVID-19 test taken within 72 hours of your visit to the theatre. Children under 12 are exempt, provided they are accompanied by an adult who is fully vaccinated. Information will be checked against a valid photo ID prior to entry and the wearing of CDC-approved masks is required while inside the theatre.
Complete details can be found here: https://thehanovertheatre.org/safetyprotocols