MAJESTIC THEATER
LAUNCHES 24TH SEASON WITH
THE MARVELOUS WONDERETTES: DREAM ON
Performances:
September 9 – October 17, 2021
(Complete schedule with TIMES shown below)
Tickets for the musical comedy range from $31-37 and can be purchased at the box office or by phone at # 413-747-7797. All audience members must be fully vaccinated and wear masks inside the theater.
Majestic Theater, 131 Elm Street, West Springfield, MA 01089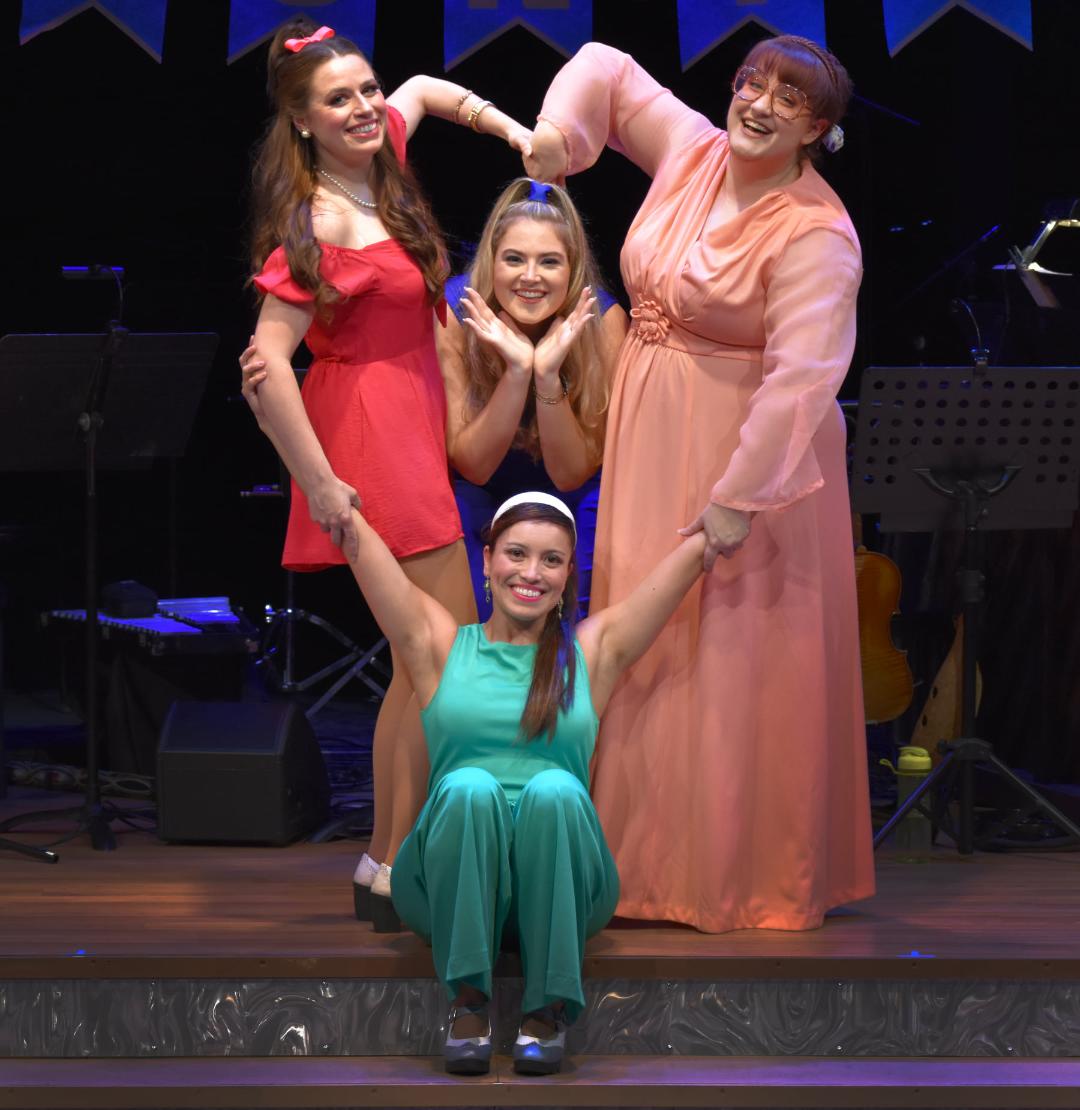 Cast of "The Marvelous Wonderettes: Dream On" (clockwise from bottom): Tina Sparkle (of Enfield, CT), Kaytlyn Vandeloecht (from Ellington, CT), Mollie Posnik (of New York, NY) and Kait Rankins (of West Springfield (Photo by Jo Rankins)
PRESS RELEASE:
West Springfield, MA (9/3/21) – The Marvelous Wonderettes: Dream On will kick off the Majestic Theater's 24th season of plays on September 9 at the West Springfield venue.
The musical, written and created by Roger Bean, will run through October 17.
A sequel to The Marvelous Wonderettes, which the Majestic staged just over two years ago, the first act focuses on the Wonderettes, a female singing quartet, who have returned to Rockville High School to throw a retirement party for a favorite teacher in 1969.
The second act, set in 1978, celebrates the 20-year reunion of the ladies' graduating class, and their performance for that event.
Some of the 60's and 70's most famous pop songs like "Gimme Some Lovin'," "Downtown," "Build Me Up, Buttercup," "Love Will Keep Us Together" and "I've Got the Music in Me" are featured.
The Wonderettes are played by Kaytlyn Vandeloecht (Cindy Lou), Kait Rankins (Missy), Mollie Posnick (Suzy) and Tina Sparkle (Betty Jean).
Danny Eaton is the producing director, music director is Mitch Chakour, and the set design is by Greg Trochlil. Costume designer is Dawn McKay and lighting designer is Dan Rist. Stephen Petit is production manager, and Aurora Ferraro is associate production manager.

COVID-19 PROTOCOL
On September 1, the Majestic Theater staff met with the West Springfield Health Department, and the following COVID-related guidelines are now in place at the Majestic:
Face masks are mandatory while attending performances at the Majestic Theater or visiting the box office to buy tickets to provide further health and safety protection to our patrons
Patrons must provide proof of vaccination upon entering the Majestic Theater by either showing their vaccination card or an image of the card on their cell phone
Face masks may be removed when eating or drinking in the Majestic Café
No food or beverages may be brought into the theater
If any patron is unwilling or uncomfortable in adhering to this policy, the Majestic Theater will refund the cost of their tickets. Refunds cannot be transacted at the time of the performance
This standard, Majestic officials noted, is the same as the one put into place by all theaters in Boston, Hartford and Broadway.
In addition, all Majestic staff, performers and production crew have been fully vaccinated.
Following The Marvelous Wonderettes: Dream On, the Majestic's 24th season will include Don't Dress for Dinner (October 28 – December 5, 2021), Betty and the Patch (January 6 – February 13, 2022), Blithe Spirit (February 24 – April 3, 2022) and the musical 9 to 5 (April 14 – May 29, 2022).
Season subscriptions are still available.
This will be the inaugural performance of Betty and the Patch, a new play by Eaton.
Tickets range in price from $31 - $37 per show, and are available for sale at the box office in person Monday – Friday 10am – 5pm, Saturday 10am – 1pm; or on the phone at (413) 747-7797.
The Majestic's annual Home for the Holidays show is slated for December 9 – 22 and will feature its trademark blend of traditional and unconventional holiday tunes sung by several of the Majestic's favorite performers.
Tickets for Home for the Holidays are $26 - $28 and are also available for sale at this time.
Unvaccinated children will not be able to attend this show.
"We've waited a long time to welcome audiences back to the Majestic," stated Eaton. "There were countless times when I would hear from someone, or see someone in person who would tell me how much they were missing live theater during this pandemic. So many of our audience members were rooting for us to open our doors again. We're very grateful for their support, and we're looking forward to seeing them again."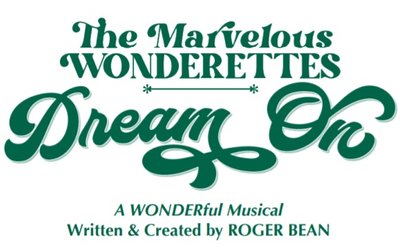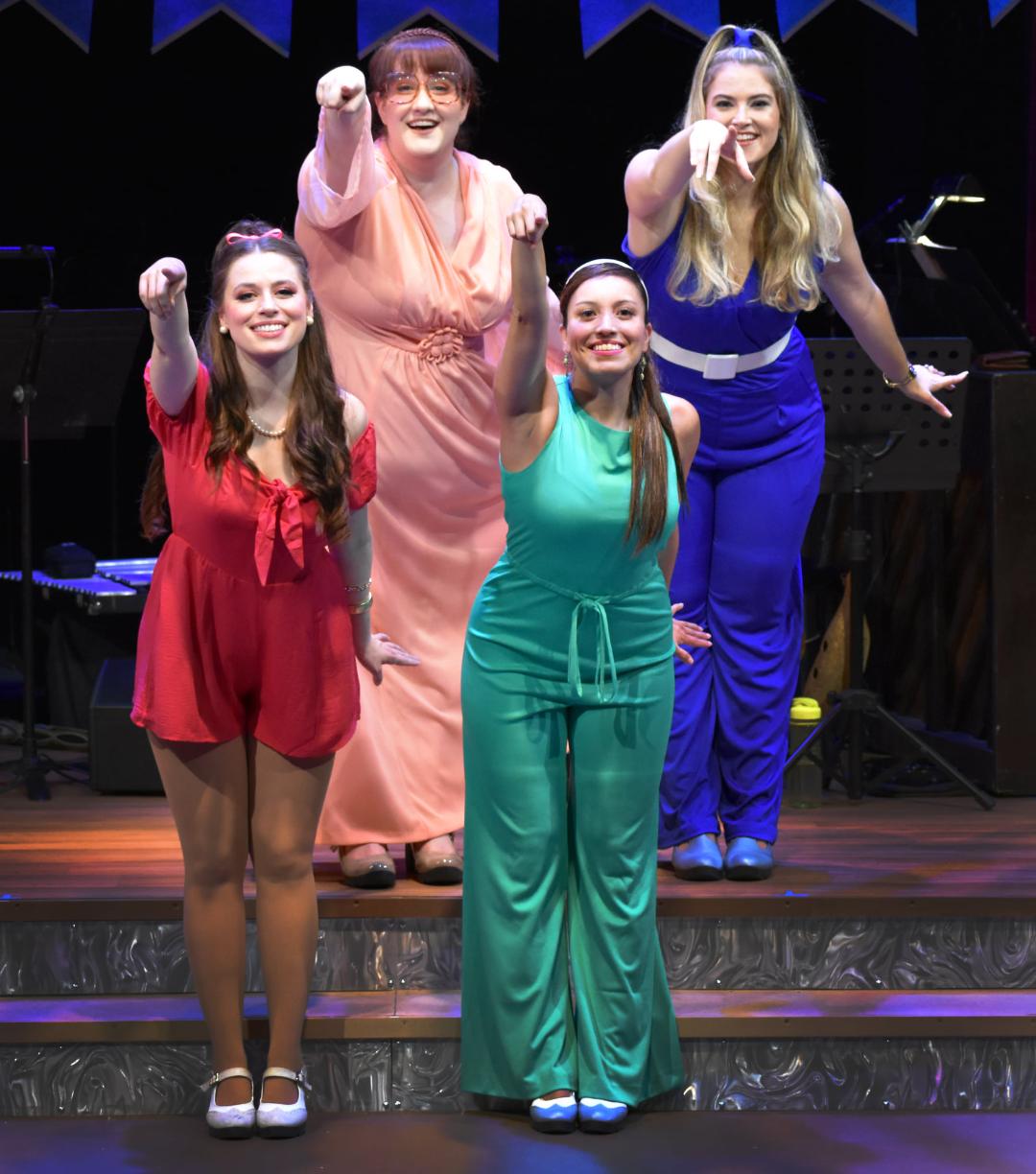 Cast of "The Marvelous Wonderettes: Dream On" (from left): Kaytlyn Vandeloecht (from Ellington, CT), Kait Rankins (of West Springfield), Tina Sparkle (of Enfield, CT) and Mollie Posnik (of New York, NY). (Photo by Jo Rankins)
PERFORMANCE DATES FOR THE MARVELOUS WONDERETTES: DREAM ON
Thursday, September 9 – 7:30pm
Friday, September 10 – 8pm
Saturday, September 11 – 8pm
Sunday, September 12 – 2pm
Wednesday, September 15 – 7pm
Thursday, September 16 – 7:30pm
Friday, September 17 – 8pm
Saturday, September 18 – 8pm
Sunday, September 19 – 2pm
Wednesday, September 22 – 7pm
Thursday, September 23 – 7:30pm
Friday, September 24 – 8pm
Saturday, September 25 – 8pm
Sunday, September 26 – 2pm & 7pm
Wednesday, September 29 – 7pm
Thursday, September 30 – 7:30pm
Friday, October 1 – 8pm
Saturday, October 2 – 8pm
Sunday, October 3 – 2pm & 7pm
Wednesday, October 6 – 7pm
Thursday, October 7 – 7:30pm
Friday, October 8 – 8pm
Saturday, October 9 – 2pm & 8pm
Sunday, October 10 – 2pm
Wednesday, October 13 – 7pm
Thursday, October 14 – 7:30pm
Friday, October 15 – 8pm
Saturday, October 16 – 2pm & 8pm
Sunday, October 17 – 2pm