Lyric Stage Company
Announces its
2023-2024 Season

!
140 Clarendon Street, Boston, MA 02116
BOX OFFICE # 617-585-5678
ASSASSINS


Music and Lyrics by Stephen Sondheim
Book by John Weidman
September 17-October 22, 2023
A darkly humorous musical that reminds us that not all American dreams should come true. With the American dream out of reach, nine of the most notorious figures in our nation's history ignite a chain of monumental nightmares. The white picket fence is set on fire in Stephen Sondheim and John Weidman's tragically funny and unnerving musical which peers inside the shattered minds of successful and attempted presidential assassins from John Wilkes Booth to John Hinckley, Jr. This gallery of historical misfits jolts us into their blurry points of view with unapologetic humor, fiery anthems, carefree tunes, and unbridled energy that boldly blurs the lines between ambition and madness.
KEN LUDWIG'S THE GAME'S AFOOT: HOLMES FOR THE HOLIDAYS


By Ken Ludwig
November 10-December 17, 2023
A laugh-out-loud comedy mystery that makes a memorable multigenerational holiday outing for everyone. It's a blustery December night in 1936 at the Connecticut mansion of actor William Gillette whose life was recently threatened by a rogue gunshot while he was onstage performing his most celebrated role, Sherlock Holmes. A cavalcade of quirky friends arrive upon his request for a weekend of revelry all with the intent of finding out who pulled the trigger. But when one of Gillette's glitzy and glamorous guests is stabbed to death, the survivors are trapped inside a fun house of hidden passageways and trick mirrors where any of them could be the killer. From the team that brought you The Play That Goes Wrong, slapstick and hilarity ensues amid the murder and mayhem that will keep you laughing and guessing until the moment the killer is revealed.
TROUBLE IN MIND


By Alice Childress
January 12- February 4, 2024
A Black actress makes her 1955 Broadway debut in a backstage story crackling with wit and startling revelations. It's 1955, and after enduring indignities and lost opportunities, Wiletta Mayer, a seasoned Black actress, is finally making her Broadway debut. Written by a white playwright, her star vehicle is the allegedly progressive "Chaos in Belleville," which turns out to be anything but. Leading a cast of both younger and experienced actors, Wiletta challenges not only the soft racism of her white director but also the veiled prejudice that limits her aspirations and success. With warmth, humor, and sharp insight, this moving backstage look at identity and stereotypes cracks open searing truths about the American theater that remain heartbreakingly contemporary.
THIRST


By Ronán Noone
February 23-March 17, 2024
Two Irish immigrant women search for love, serenity, and a place to call "home" in this impassioned, heartfelt drama. There's a whole other story unraveling on the other side of the kitchen wall of Eugene O'Neill's Long Day's Journey Into Night. Two Irish immigrants including a disappointed cook whose shuttered heart only blooms when she has a bottle in her hand and a vibrant young maid who survived a trip on the Titanic pass the day amid their gloomy daily chores alongside a resilient American chauffeur with a troubled past. As tensions rise, high-spirited humor and harsh cynicism boil over as the trio confront abandoned dreams and heart-breaking misfortunes. Underneath it all, hope is not as far away as it seems.
THE DROWSY CHAPERONE


Music and Lyrics by Lisa Lambert and Greg Morrison
Book by Bob Martin and Don McKellar
April 5-May 12, 2024
A refreshing musical cocktail that's like a bubble bath for your heart. But with tap dancing. And spit takes. A comfortable chair with an old record crackling away is the perfect cure for the "blues" for a charming but lonely "Man in Chair", our guide into the world of the show-within-a-show, The Drowsy Chaperone. His favorite cast album from the Jazz Age comes to fizzy life complete with a self-admiring showgirl, her gin-soaked chaperone, a saucy Latin lover, a bumbling best man, a clueless soon-to-be groom, and a cornucopia of characters from a befuddled producer, to a dippy hostess and gangsters posing as pastry chefs. This bubbly love letter to musical theater sparkles with one show-stopper after another, mix-ups, mayhem, and a wedding (or two).
YELLOW FACE


By David Henry Hwang
June 2-23, 2024

An Asian-American playwright and activist gets tangled in a complicated and humorous web of lies as he struggles to win back his integrity. Truth and fiction blur in David Henry Hwang's satiric memoir about DHH, a playwright plunged into a whirlpool of missteps and unintentional hypocrisy after a vocal protest against the casting of Jonathan Pryce as a Eurasian hustler in the Broadway production of Miss Saigon. What he condemns as "yellowface" soon comes back to haunt him when he later misidentifies a Caucasian actor for mixed-race and casts him in his own Broadway-bound comedy. His personal integrity is compromised as he proceeds to conceal his blunder aiding the narrative of this "born-again Asian." Ultimately a forceful argument for representation, this provocative and comical sideways glance at race and assimilation asks "who has the ownership of a culture?"
PRESS RELEASE:
We love characters at Lyric Stage, and the artists who create them.
With the 2023/24 season, we are presenting stories of characters forced to make life-altering decisions, characters who succumb to their worst natures, and characters who will carry us away with their own glee.
Artistic Director Courtney O'Connor says, "Once we assembled the plays and musicals that comprise the 2023/24 Season at Lyric Stage, we were struck by the fact that every show includes actors, from the actors in the plays-within-the-plays at the heart of both Trouble In Mind and The Drowsy Chaperone to the most infamous actor in American history, John Wilkes Booth. Even Thirst has James Tyrone's voice echoing from the other side of the kitchen wall. We love characters at Lyric Stage, and the artists who create them. We are presenting stories of characters forced to make life-altering decisions, characters who succumb to their worst natures, and characters who will carry us away with their own glee. "
Executive Director Matt Chapuran says, "Nearly fifty years in, a phenomenon is developing at Lyric Stage where the sons and daughters of Lyric Stage favorites are beginning to step into the spotlight. This is a theater about families, however you define it, and one of our ongoing joys is understanding and meeting the needs of the Silent Generation, Baby Boomers, Millennials, particularly Generation X (since that's Courtney and me) and trying to do it all at the same time. To that end, we have assembled a collection of stories that unify us with their humor, challenges, and insight."
"Boston is special because of all the theater. And theater is special in Boston because of the Lyric Stage." says Season Sponsor, Paul Kastner.
Board Chair Ron Sudol says, "We are so happy to welcome back Lee and Diana Humphrey as 2023/24 Season Sponsors. Lee and Diana often speak of their enjoyment of sitting so close to the action. They are champions of our play selections, and appreciate the friendliness and dedication of our staff and full artistic teams."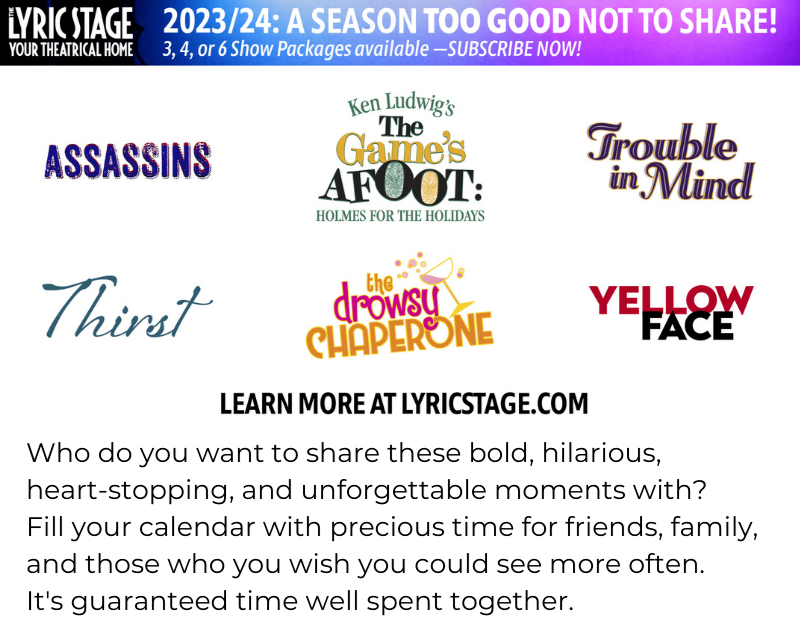 Kevin T. Baldwin is a member of the American Theatre Critics Association (ATCA)
@MetrmagReviews
@Theatre_Critics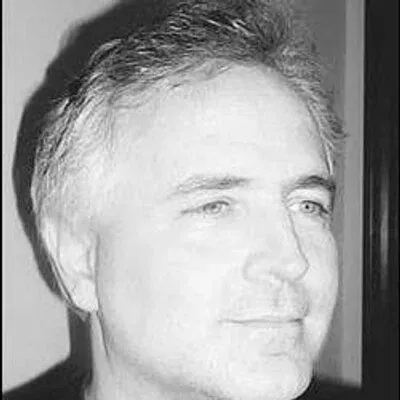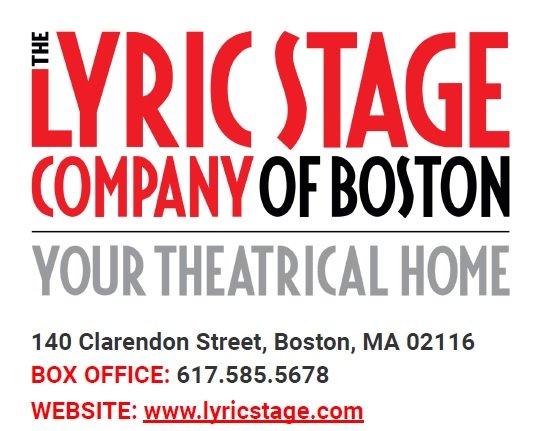 ABOUT THE LYRIC STAGE OF BOSTON
Founded in 1974 and in residence at 140 Clarendon Street since 1991, the Lyric Stage Company is Boston's oldest resident theatre company. Our mission is to produce and present live theatre in Greater Boston with an intimate approach that promotes inclusivity and connection. The Lyric Stage leads an effort to integrate live theater and theater education into the lives of all residents of greater Boston.
140 Clarendon Street
Boston, MA. 02116
BOX OFFICE: 617-585-5678