"LOCAL WRITER DEBUTS NEW PLAYS ABOUT LOVE"
"Floating on Hope Ave" - A Staged Reading
"One Angry Gay Man" - A Solo Performance
(Press Release from Forge Theatre Lab)
FITCHBURG, MA - On Valentine's Day weekend The Forge Theater Lab offers two thought-provoking plays by Matt Cogswell about the challenges of finding love.
Staged readings of "Floating on Hope Ave" and "One Angry Gay Man" will be performed in the Conlon Fine Arts Building at Fitchburg State University on February 14 and 15 at 7:00 PM. Admission is free, but a $3-10 donation is recommended.
In "Floating on Hope Ave," gay men of all ages and walks of life weave in and out of each other's lives as they search for pleasure, love, and hope.
In "One Angry Gay Man," one actor portrays a parade of men who fight against their inner demons in order to find a sense of purpose.
"The characters in both plays are on their own journeys of self-discovery and self-acceptance. Some are more successful than others in reaching their goals," says playwright Cogswell, who grew up in Worcester and now lives in Clinton.
Cogswell teaches writing and acting classes at Fitchburg State University and Mount Wachusett Community College.
In a staged reading actors perform scenes with scripts in hand and some minor staging. Audience members are invited to stay after the performances to give their thoughts and feedback. Cogswell hopes audience members can "see themselves in some of the characters, even if the gender or romantic interest of the character does not reflect who they are."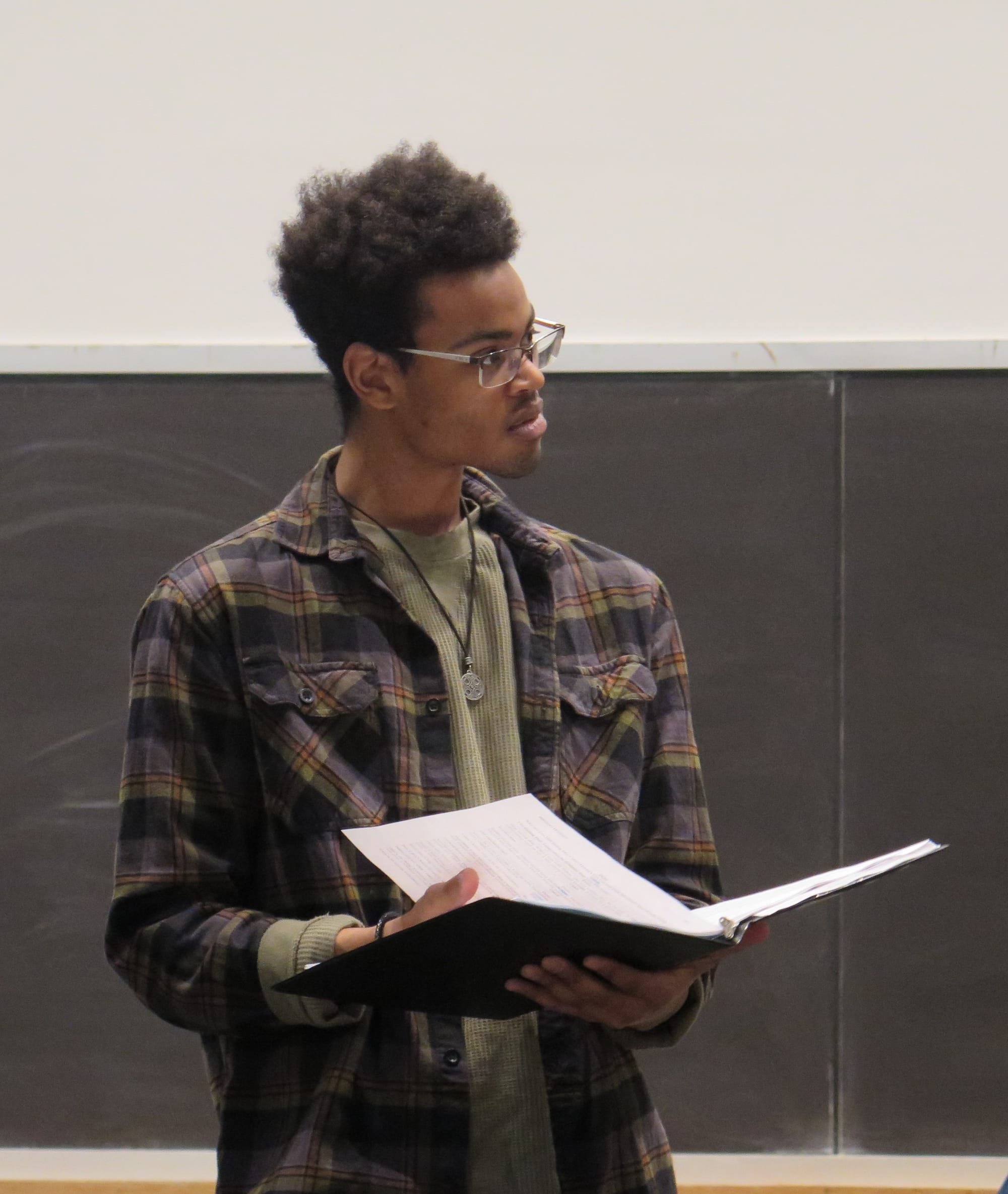 "Floating on Hope Ave" actor Daniel Hankins rehearses a scene from the Forge Theater Lab presentation.
"Floating on Hope Ave"
Written by Matt Cogswell. Directed by Kathleen O'Connor.
Cast includes: Kevin Boudreau, Daniel Hankins, Simon Jensen-Fellow, Chris Merritt, Brett Rocheford, and Michael Walker. Directions and more information about the event can be found on the website of The Forge Theater Lab, www.theforge.ink.
Kevin T. Baldwin is a member of the American Theatre Critics Association (ATCA)