Gateway Players
Announces
2024 Season


Announcing Gateway Players Theatre 2024 Season! Five New Shows!
Performances to be held at Fellowship Hall of Elm Street Congregational Church, 61 Elm Street in Southbridge, MA. Entrance is on Park Street (around corner).
Tickets:
Online credit card ticket sales are available at www.gatewayplayers.org
For more information call 508-764-4531 or visit www.gatewayplayers.org
COVID 19 PROTOCOLS
Contact Venue for Most Updated COVID-19 Safety Protocols and Information.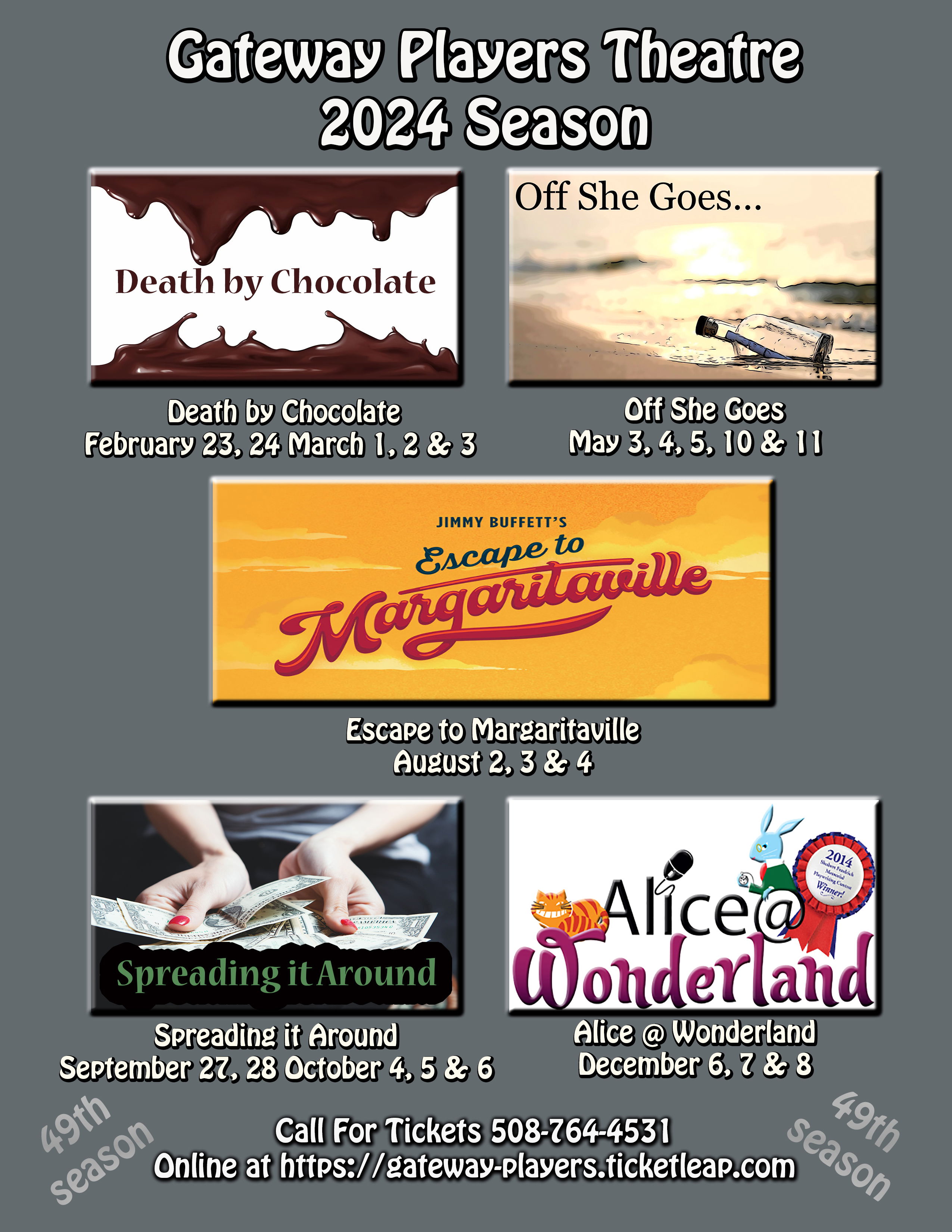 ABOUT THE SHOWS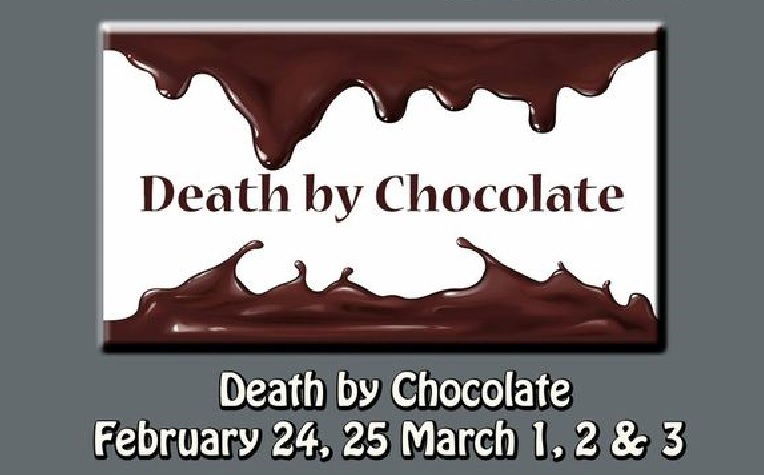 "DEATH BY CHOCOLATE"
Written by Paul Freed
Directed by Mikey Dearn
Performances:
February 23, 2024 through March 3, 2024
(Contact Venue for Exact Dates and Times)
Members of the newly renovated Meadowbrook Health Resort are dropping like flies, including famed chef Edith Chiles!
On the eve of the grand re-opening, this is not the best advertisement.
It's up to John Stone, the manager, to find the cause and the murderer.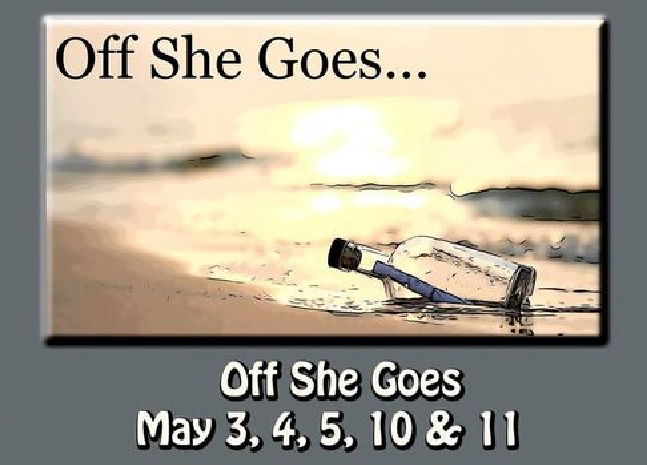 "OFF SHE GOES"
Written by Ed Humphries
Directed by Ed Humphries
Performances:
May 3, 2024 through May 11, 2024
(Contact Venue for Exact Dates and Times)
After saying goodbye to her husband of 60 years, Nellie moves into an assisted living community - assuming she'll just mark time until her own time comes.
But fate has other plans for her when she meets her new roommate, Selina - a fellow British war bride with whom she shares a surprising connection.
As Nellie flashes back to the pivotal moments of her life - the two women form a friendship and come to realize that while they may never have gone home again, maybe home has come back to them.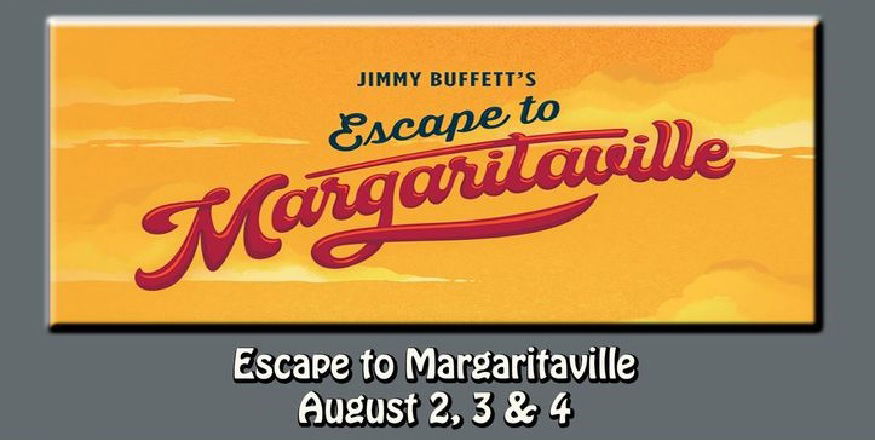 "ESCAPE TO MARGARITAVILLE"
Book by Greg Garcia & Mike O'Malley
Music & Lyrics by Jimmy Buffett
Directed by Bill Guy
Performances:
August 2, 2024 through August 4, 2024
(Contact Venue for Exact Dates and Times)
Jimmy Buffett's "ESCAPE TO MARGARITAVILLE" is a musical comedy featuring the most-loved Jimmy Buffett classics, including "Cheeseburger in Paradise," "Margaritaville," "It's Five O'Clock Somewhere," "Fins," "Volcano" and many more.
This hilarious, heartwarming musical is the party you've been waiting for!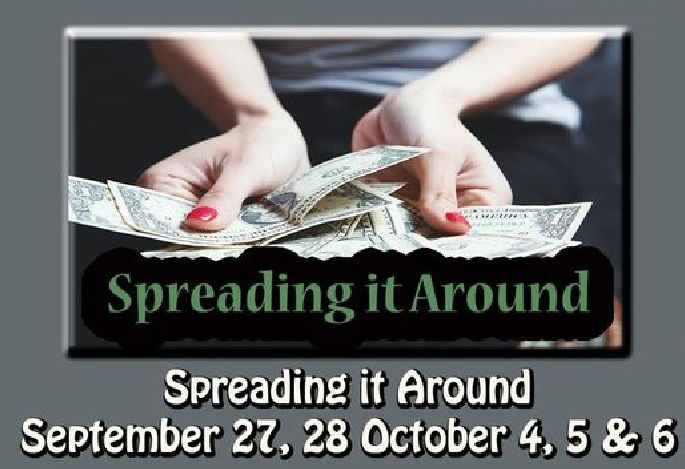 "SPREADING IT AROUND"
Written by Londos J. D'Arrigo
Directed by Sue Adams
Performances:
September 27, 2024 through October 6, 2024
(Contact Venue for Exact Dates and Times)
Angela Drayton, a wealthy widow living in an up-scale retirement community, is tired of handing out money to her unappreciative children.
So she starts the "S.I.N. (Spending It Now) Foundation," to give to those truly in need.
This terrifies her greedy son, driving him to devise a plan to have her committed.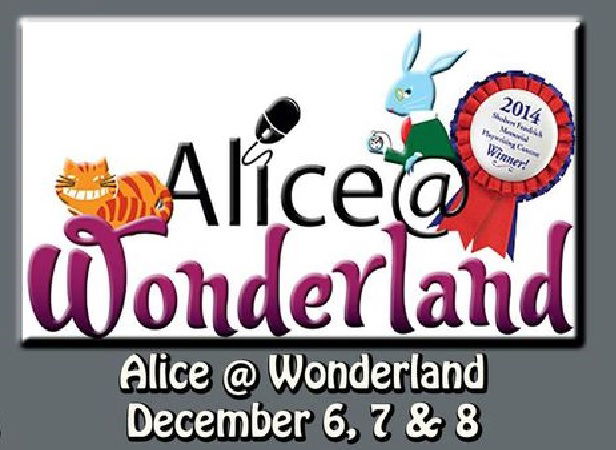 "ALICE @ WONDERLAND"
Written by Jonathan Yukich
Directed by Lou-Ellen Corkum
Performances:
December 6, 2024 through December 8, 2024
(Contact Venue for Exact Dates and Times)
What would happen if a 21st century Alice collided with Lewis Carroll's legendary Wonderland?
This modern retelling of the classic children's story has all of the characters you know and love, including the Mad Hatter, the White Rabbit, and the Queen of Hearts.
The story is laid out in traditional style, except that Alice is distinctly contemporary, complete with cell phone in hand.
Full of references to text messaging and social media, the play imagines a present-day Alice encountering the Wonderland so many of us treasure.
(Adult and Youth Cast)
Kevin T. Baldwin is a member of the American Theatre Critics Association (ATCA)
@MetrmagReviews
@Theatre_Critics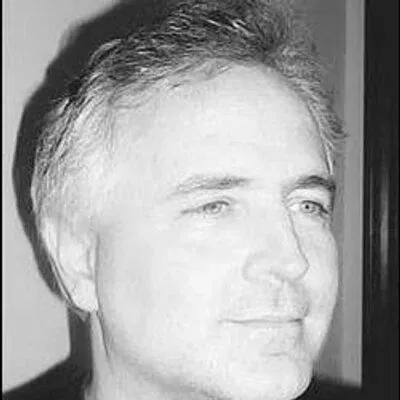 ABOUT GATEWAY PLAYERS THEATRE OF SOUTHBRIDGE
GATEWAY PLAYERS THEATRE, INC. is an all-volunteer community theater providing quality live theatre performances and workshops to Southbridge, Sturbridge, and Charlton, Massachusetts and surrounding areas. GATEWAY PLAYERS THEATRE, INC. started in 1975, when a group of interested community members decided that Southbridge needed a theater group to bring live productions to the area. First using local schools and borrowed rehearsal and storage space, GATEWAY then moved into its current home in 1978, when Ruth Wells (of the American Optical Company Wells family) donated her home on Main Street as a cultural center in Southbridge. GATEWAY PLAYERS THEATRE offers a full season of productions, usually performed at Elm Street Congregational Church, 61 Elm Street, Southbridge, MA. as well as workshops for youths and adults. Auditions are open to all, and new members are always welcome.
GATEWAY PLAYERS THEATRE, INC.
PO Box 171
Southbridge, MA 01550
508-764-4531