By Kevin T. Baldwin
METRMAG Reviewer
Contact: 774-242-6724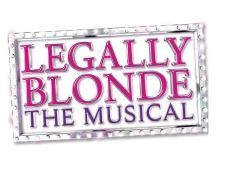 Presented by

Exit 7 Players Theater, 37 Chestnut Street, Ludlow, MA.
Performances: Oct. 11, 12, 18, 19, 25, 26 & 27 at 8:00pm
Oct. 13, 20 & 27 at 2:00pm
Directed by Meaghan Farrell
Music Directed by Dan Monte
Choreographed by Marybeth Mizula
Produced by Chris Climo and Kelly Fellows
LUDLOW: As Exit 7 Players in Ludlow readies to premiere its production of the musical "Legally Blonde", according to the show's director, Meaghan Farrell, the entire experience has gone by quickly and with numerous enjoyable moments from which to choose.
"There are so many moments to choose from, but my favorite part of the entire experience (with Exit 7 Players) has been to watch the development of the show," Farrell says. "Auditions were held in the beginning of June and we had a read through with the cast mid-July. Rehearsal process began in August and now we are in October, just days away from presenting it to an audience."
Farrell has been in two shows with Exit 7, having been a member of the "New Short Play Contest 2016" cast and "Much Ado About Nothing" in 2018.
She has also worked tech for Exit 7 during "Avenue Q" doing projections and spotlight duties.
The show, with book by Heather Hach and score by Laurence O'Keefe and Nell Benjamin, is based on the novel by Amanda Brown which ultimately became the now-famous MGM motion picture starring actress Reese Witherspoon.
Farrell says she believes the overall message of "Legally Blonde" is one that has more depth than one might expect.
"I believe the primary message…is that if you believe in yourself, set a goal, and not waver from who you are as a person, that anything is possible," Farrell says. indicating that sometimes a person may even learn things about themselves that they never realized was possible, as in the character of Elle Woods (the Reese Witherspoon role, now played by Shealyn Berube for Exit 7 Players).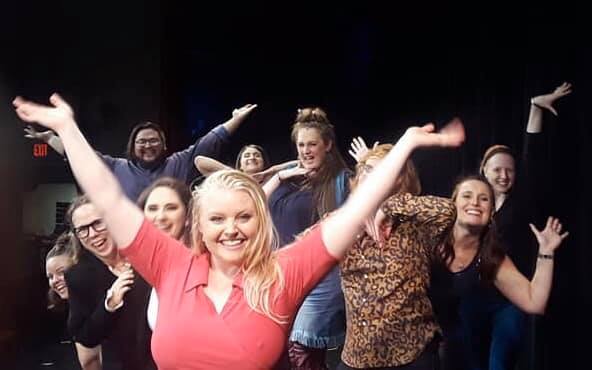 The cast of Exit 7 Players production of "Legally Blonde the Musical".
Photo courtesy of Exit 7 Players Facebook Page
"Elle Woods has her set of beliefs and never gives up," Farrell says, explaining that when Elle encounters an unexpected onslaught of personal conflicts and hardships as she attends Harvard, "she looks at the situation and figures it out in her own way."
Farrell advised that the musical still follows the basic premise of the movie.
"Elle loses her man and is so set on getting him back that she gets into the same law school (Harvard)," Farrell says. "Different events ensue, and Elle learns a lot about herself and her capabilities."
But Farrell maintains there are enough nuances to the musical's book and score that will entertain fans of the film and, perhaps, even people who may have never seen the original movie.
"Standing apart from the movie, the musical brings in lots of great songs to emphasize the story line," Farrell says. "Paulette (Monique DuBois) is Elle's hairdresser friend and we get to learn more about her background and her interactions with Elle. There is also no female professor in the musical, but the professor's sentiments from the movie about not letting one person ruin her life is tied into the character of Vivienne (Kelly Gagner)."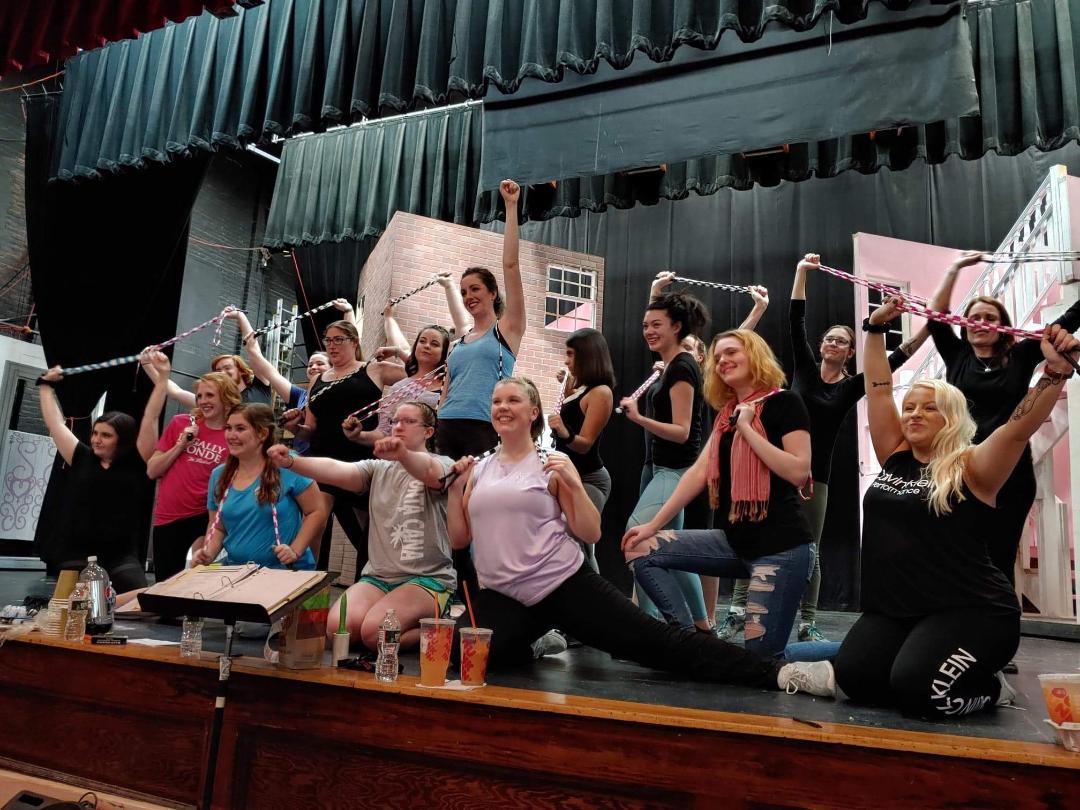 The cast of Exit 7 Player's production of "Legrally Blonde - the Musical".
Photo courtesy of Chris Climo and Exit 7 Players
The score so "catchy" that, according to Farrell, picking a single favorite song is difficult.
"They all have their great moments, but I'm finding my favorite one lately to be 'So Much Better' (which is the finale of Act One). I love listening to Shealyn (Elle) and her 'Greek Chorus' sing the end of it, because it is such a powerful moment."
Farrell says she believes that "Legally Blonde" does not cater itself just for one specific audience.
"Any person could come see the show and definitely enjoy it," Farrell says. "There are moments for everyone to enjoy. The overall message of this show is that you can set goals for yourself, and while it may be tough to accomplish there is a lot to learn along the way."
There will be two ASL (American Sign Language) interpreted dates for Legally Blonde, Sunday, October 20 and Friday, October 25. Please purchase tickets in Section 1 to view the interpreters.
37 Chestnut Street, Ludlow, MA
Preferred Seating - $22
Adult - $20
Seniors (62+) - $18
Children (12 and Under) - $18
Group tickets (excluding preferred seats) of 10 or more - $15 by calling the Box Office

Call # 413-583-4301