Worcester's Mechanics Hall
Presents An
ALL-STAR COMEDY NIGHT TO BENEFIT

THE MANNY 267 FOUNDATION
One Night Only!
Fund in memory of WORCESTER POLICE OFFICER EMMANUEL "MANNY" FAMILIA, who tragically died in 2021 while attempting to save boy from drowning provides water safety training and rescue tubes for officers, and swimming lessons for kids.
Performance Date:
September 30, 2023 at 8:00pm
MECHANICS HALL, 321 Main Street in Worcester, MA.
TICKETS:
Tickets and information are available # 508-752-5608, # 508-752-0888 or by visiting www.mechanicshall.org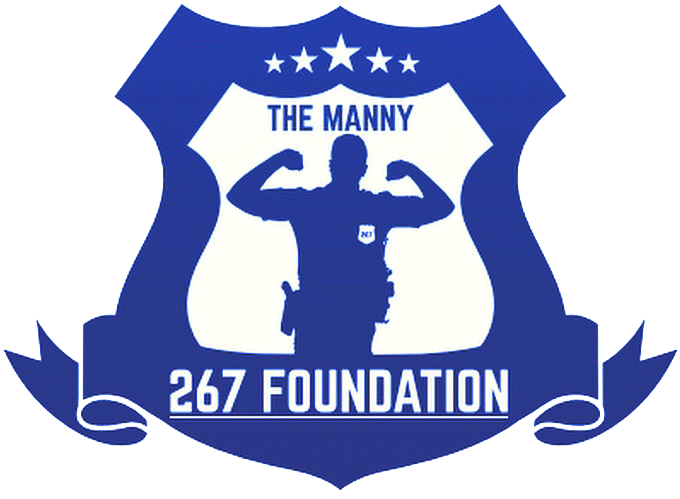 ABOUT THE SHOW
Comedians JIMMY DUNN, JIMMY CASH, COREY RODRIGUES, CHRISTINE HURLEY, JUSTON MCKINNEY, KELLY MACFARLAND and RAFI GONZALEZ will all be part of an ALL-STAR COMEDY NIGHT TO BENEFIT THE MANNY 267 FOUNDATION at Mechanics Hall in Worcester, MA.
Seven of New England's most popular stand-up comedians will come together for an ALL-STAR COMEDY NIGHT TO BENEFIT THE MANNY 267 FOUNDATION on Saturday, September 30th, 2023.
Named in honor of WORCESTER POLICE OFFICER EMMANUEL "MANNY" FAMILIA who, tragically, died in 2021 while attempting to save a 14-year old boy from drowning, THE MANNY 267 FOUNDATION was established to honor his legacy.
In addition to raising awareness about the hazards of drowning, the foundation raises funds to provide floatation devices that are installed in emergency vehicles to be used as life-saving tools when responding to aquatic emergencies, funds water safety training for police officers and swimming lessons for young people.
"Preventing this tragedy from happening again, is our responsibility. My brother's sacrifice will not be in vain," said Elvin Familia. "One hundred percent of the proceeds from this comedy show will go towards providing 'Manny Tubes' and water rescue training for police departments around Massachusetts."
MANNY has been described by his friends and family as "always the funniest person in the room," making the ALL-STAR COMEDY NIGHT a fitting tribute to his legacy.
The line-up at Mechanics Hall includes:
Boston comedian JIMMY DUNN who co-starred in the CBS comedy "The McCarthys" and has appeared at Montreal's Just for Laughs Comedy Festival, Denis Leary's Comics Come Home and on The Late Show with David Letterman.
JIMMY CASH is the father of a teenage daughter, an "uncertain amount of stepchildren," spent 18 years as a public school janitor and is a recent winner of Last Comix Standing at Mohegan Sun.
A veteran of the stand-up circuit, COREY RODRIGUES has appeared on Late Night with Conan O'Brien, and was winner of The Catch a New Rising Star, The Funniest Comic in New England and the Big Sky Comedy Festivals.
A finalist on Nick at Nite's America's Funniest Mom, CHRISTINE HURLEY is married with five children, providing plenty of material to mine for comedy. For many years, she entertained family, friends and neighbors in their kitchens, and now finds herself one of the busiest stand-up acts on the New England scene.
With multiple specials on both Amazon Prime and Comedy Central, JUSTON MCKINNEY has also been seen on The Tonight Show with Jay Leno, Late Night with Conan O'Brien and CBS' The King of Queens. He is a busy comedian, touring theaters and clubs across the country, when not "dadding" at home in New Hampshire with his wife and kids.
KELLY MACFARLAND has appeared in comedy clubs, colleges, festivals, entertaining US troops overseas, and as a popular host and performer at corporate events over the last 20 years. A featured headliner at Boston's Women in Comedy Festival since its inception, her television credits include appearances on The View, Last Comic Standing and Today.
Originally from Puerto Rico, RAFI GONZALEZ was seen on HBO Max as part of the Ha Comedy Festival and toured the country opening for Michael Rappaport and Phoebe Robinson. He has recently taken his comedy to the seas and can be seen entertaining audiences on Carnival Cruise Lines.
Tickets and information are available # 508-752-5608, # 508-752-0888 or by visiting www.mechanicshall.org
Kevin T. Baldwin is a member of the American Theatre Critics Association (ATCA)
@MetrmagReviews
@Theatre_Critics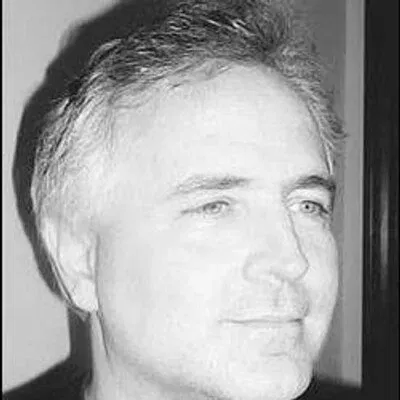 ABOUT MECHANICS HALL WORCESTER
MECHANICS HALL is internationally regarded as one of the world's great concert halls for its superb acoustics and inspirational beauty. Regionally, it is considered to be Worcester's finest meeting place.19th-century elegance, modern amenities, superior acoustics and red carpet service combine to make MECHANICS HALL a superb venue for performances, recording sessions, weddings and galas, business events and more. MECHANICS HALL is ideally located in the heart of New England--Worcester, Massachusetts. Worcester is 40 minutes from Boston and Providence; an hour from Hartford and 3 hours from New York City. MECHANICS HALL is a not-for-profit 501 (c ) 3 organization owned and operated by the Worcester County Mechanics Association (est. 1842). It is listed in the National Register of Historic Places.
MECHANICS HALL
321 Main Street
Worcester, MA 01608
Info # 508-752-5608
Tickets # 508-752-0888