Sullivan Rep
Presents
"BROADENING THE SCOPE: A MISCAST(?) CABARET!"
An Evening with a Vendetta Against "Traditional" Type!
Hosted by Dan Sullivan
Music Directed by Dan Rodriguez
Stage Managed by Allie Jameson
Performers Include: Melissa Paz; Errol Service Jr.; Bridget Sullivan; Tyler Pilkington-Sperry; Janis Hudson; Will Fafard; Cristiano L0urenço, Jr.; Rebekah Rae Robles; Scott Berozi; Lillian Salazar; Nora Sullivan; Barbara Pierre; David Rodriguez; Jessica Ober
Performance Date:
July 24, 2023 at 7:30pm
War Memorial Hall, 1000 Commonwealth Avenue, Newton, MA. 02459
TICKETS:
COVID 19 PROTOCOLS
Contact Venue for Most Updated COVID-19 Safety Protocols and Information.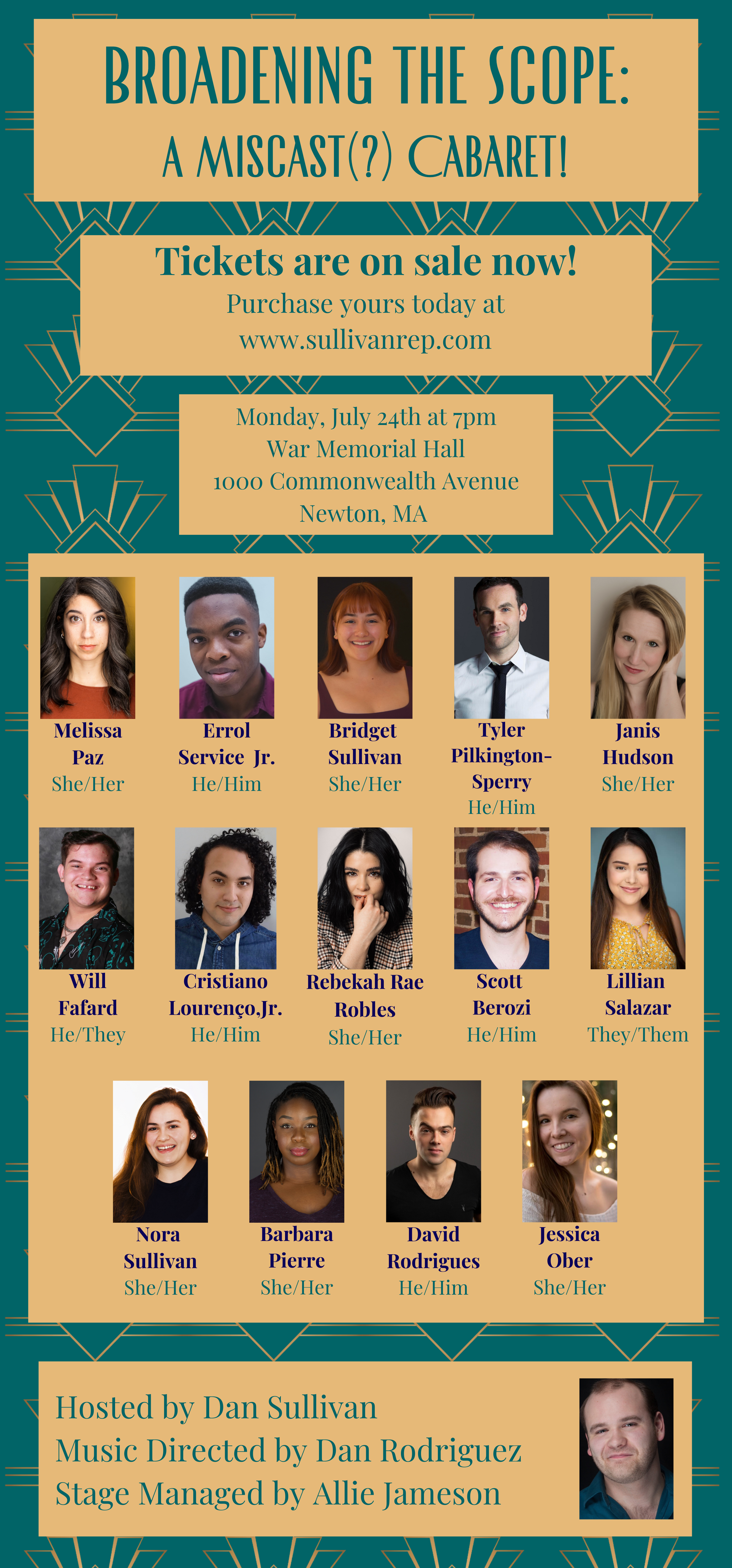 ABOUT THE EVENT
Join SULLIVAN REP on July 24th at 7pm for a night with an emphasis on talent and a lack of regard for the rules! All proceeds will go towards Sullivan Rep's funding goals to create their first season in 2024!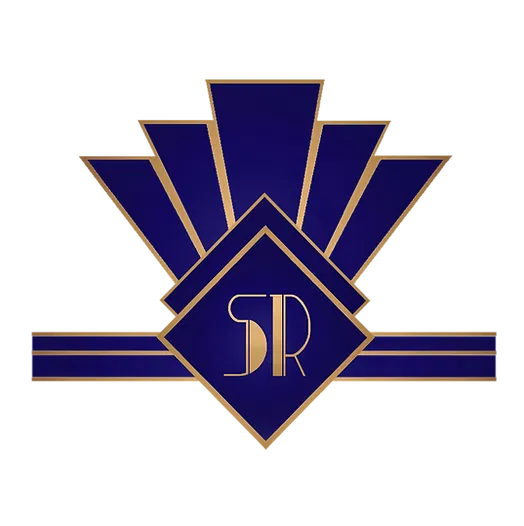 ABOUT SULLIVAN REP
SULLIVAN REP aims to create a theatrical home to further support Boston-based theater artists.
By adopting a repertory model where performers are contracted for multiple shows within the same season, SULLIVAN REP hopes to foster a deeper sense of community and familiarity between performers and audiences alike.
This consistency also allows SULLIVAN REP to provide a space which supports artists who have pursued alternate career paths, limiting their ability to commit to productions with larger demands on their time.
SULLIVAN REP
Phone # 774-270-6102
sullivanrep23@gmail.com