(Cover Photo: Cast of "Agnes of God" at the Bradley Playhouse. Photo Credit: Jeff Buchbinder)
By Kevin T. Baldwin
METRMAG Reviewer
Contact: 774-242-6724
The Theatre of Northeastern Connecticut at the Bradley Playhouse
Presents
"AGNES OF GOD"
at the Bradley Playhouse
Opens February 21 and runs through March 1, 2020
Written by John Pielmeier . Directed by Nicholas Magrey.
Cast includes: Natasha Darius, Diane Pollard, Age Anderson.
Presented at the Bradley Playhouse, 30 Front Street (Route 44) in Putnam, CT. Performances: Feb. 21, 22, 23, 28, 29 and March 1 at 7:30pm. All seats are reserved. Reservations may be made with a major credit card online at www.thebradleyplayhouse.org or by calling 860-928-7887. Tickets may be purchased at the theater box office, either before the performance, or at the door if available. Purchasing your tickets ahead of time is always a good idea.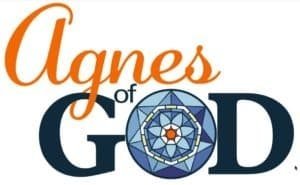 (Press Release from Jeanne Foley TNECT at the Bradley Playhouse)
The Theatre of Northeastern Connecticut at the Bradley Playhouse continues its 2020 season with "Agnes of God."
The play deals with themes of faith, maternal instinct and how far people will go to preserve their chosen way of life.
Due to mature subject matter, discretion is advised for those 14 and under.
The show opens February 21st and runs for only two weekends.
Performances are February 21, 22, 28 and 29 at 7:30 pm and February 23 and March 1 at 2:00 pm.
Tickets are $21.00 for adults and $17.00 for seniors and students.
"Agnes of God" was written by John Pielmeier and first presented in a staged reading at Eugene O'Neill Playwrights Conference, Waterford CT, in July 1979.
It opened on Broadway on March 7, 1980 with Elizabeth Ashley, Geraldine Page and Amanda Plummer and was nominated for two Tony Awards.
"Agnes of God" was made into a film in 1985, starring Jane Fonda as Martha Livingstone, Anne Bancroft as Mother Miriam Ruth and Meg Tilly as Agnes.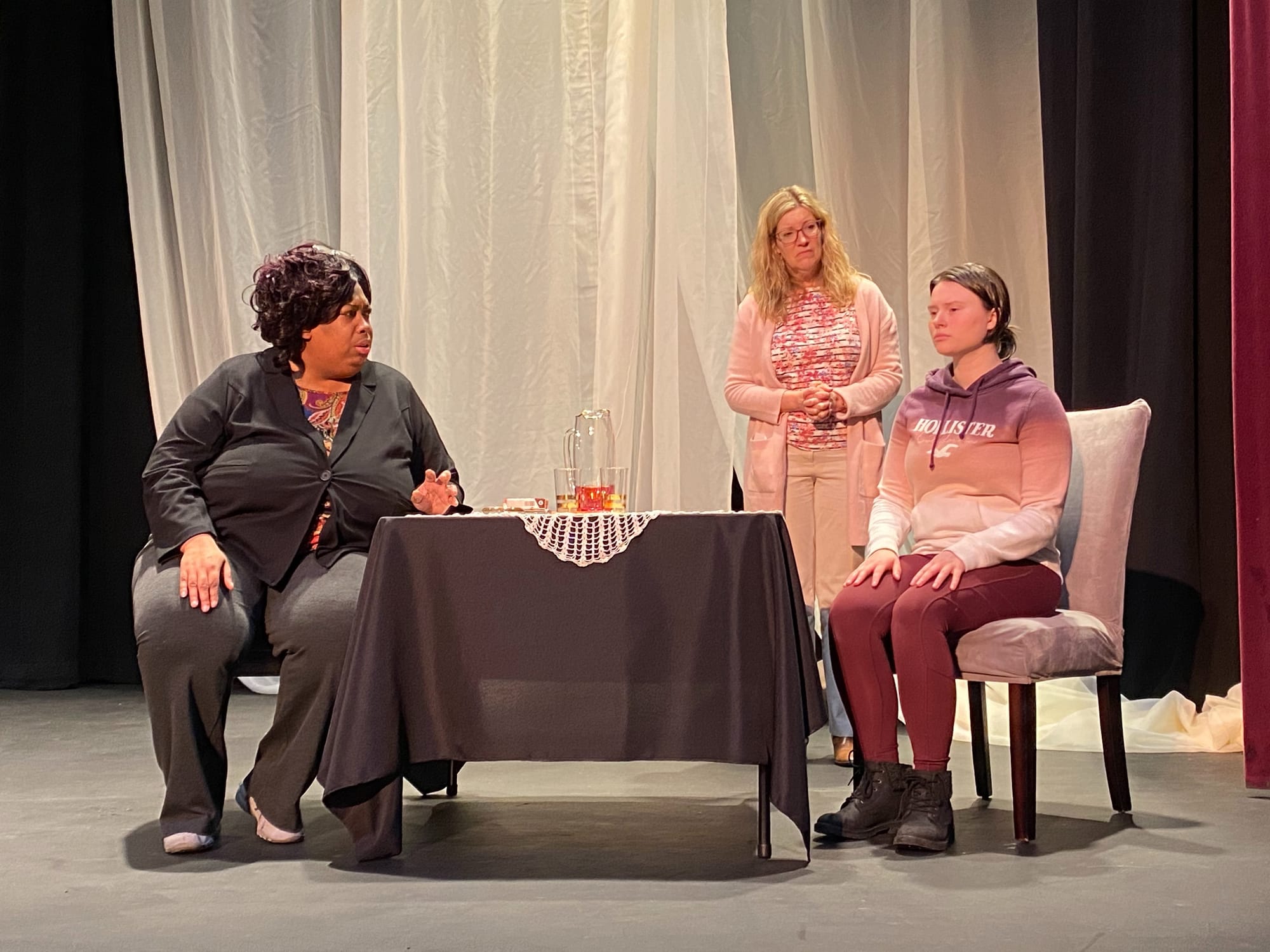 Cast of "Agnes of God" at the Bradley Playhouse. Natasha Darius (Dr. Martha Livingstone), Diane Pollard (Mother Miriam Ruth), Age Anderson (Agnes). Photo Credit: Nicholas Magrey.
Synopsis
Summoned to a convent, Dr. Martha Livingstone, a court-appointed psychiatrist, is charged with assessing the sanity of a novice accused of murdering her newborn.
Miriam Ruth, the Mother Superior, determinedly keeps young Agnes from the doctor, further arousing Livingstone's suspicions.
Who killed the infant, and who fathered the tiny victim? Livingtone's questions force all three women to re-examine the meaning of faith and the power of love, leading to a dramatic, compelling climax.
Natasha Darius appears as Doctor Martha Livingstone, Diane Pollard is Mother Miriam Ruth and Agnes is played by Age Anderson.
Kevin T. Baldwin is a member of the American Theatre Critics Association (ATCA)