THE COMPANY THEATRE
Presents the Musical
"BORN TO DO THIS: THE JOAN OF ARC ROCK OPERA

"
Book, Lyrics by Zoe Bradford
Music/Additional Lyrics by Melissa Carubia
Collaborator Michael Hammond
Directed by Zoe Bradford and Sally Ashton Forrest
Music Director Robert McDonough
Orchestrations by Jeri Sykes
Cast Includes: Peter S. Adams, Braden Misiaszek, Salvatore Guillermo Garcia, Shane Smith, Liza Giangrande, Anne Martland, Todd Merritt, Francesca Miele, Roland Schulze, Quinn Kearney, Dru Daniels, Zion Amparo, Ben Cavallo-Smith, Charlie Solari, Mike O'Malley, Laird LaCoste, Kevin Groppe, Steve Dooner, Ana Viveros, Braden Foley, Christopher Spencer, Dru Daniels, Kaileigh E. Bumpus, Lilly George, Jake Martins, Ailis McLoughlin.
ENSEMBLE (portraying French and English Soldiers, Villagers, Clergy, Guards, Courtesans, Nuns, and Royalty): Hana Bowker-Wickersham, Kaileigh E. Bumpus, Ben Cavallo-Smith, Finbar Clougherty , Dru Daniels, Steve Dooner, Braden Foley, Salvatore Guillermo Garcia , Lilly George, Kevin Groppe, Rob Gullicksen, Dan Hannafin, Quinn Kearney, Laird LaCoste, AJ Macrina, Stephanie Mann, Jake Martins, Anne Martland, Todd Merritt, Francesca Miele, Mike O'Malley, Emma Rogers, Roland Schulze, Shane Smith, Charlie Solari, Natalia Spear, Christopher Spencer, Ryne Zmudzien.
Additional Creative Team:
Lighting Design - Dean Palmer, Jr.; Costume Design – Rachel Padula Shufelt; Set Design – Ryan Barrow; Production Manager - Carola LaCoste; Assistant Stage Manager - Willow Shinney Kalafatas; Stage Crew - Sophie Ames, Hailey O'Brien, Christie Reading; Light Board Operator- Mars James; Spot Operators - Declan Dunn, Hope Huffman, Emily Sinkiewicz; Sound Design/Board Operator - Sally Ashton Forrest; Scenic Artists - Denise Feeney, Marie Griffeth, Cameron McEachern; Map Design and Animation - Dan Fickes and Ocean One Productions; Orchestration Assistant - Ethan Ackland; Cheval Puppet Head Design - Aaron Stolicker; Wardrobe Assistant - Cathy Bacas Torrey; Production Photography - Zoe Bradford; Production Videography - Michael Hammond; Program - Bob Grazioso; Volunteers - Laura Andrade, Rosemary Aronson, Leesa Benkart, Phil Carter, Rachael Cummings, Donna Desmond, Phyllis Field, Suzanne Ferrari, Sharon Fisher, Linda Hurt, Sue Hutchinson, Joyce MacWalter, Carol McLaughlin, Betty Murley, Carolyn Pepler, Karen Ripley, Barbara Urbanski.
Performances:
July 28, 2023 through August 20, 2023
(Contact Box Office for Exact Times)
The Company Theatre, 30 Accord Park Drive, Norwell, MA. 02061
Phone # 781-871-2787, Fax #781-871-6914, Email: boxoffice@companytheatre.com
TICKETS:
For Information and Tickets at https://web.ovationtix.com/trs/pr/1135926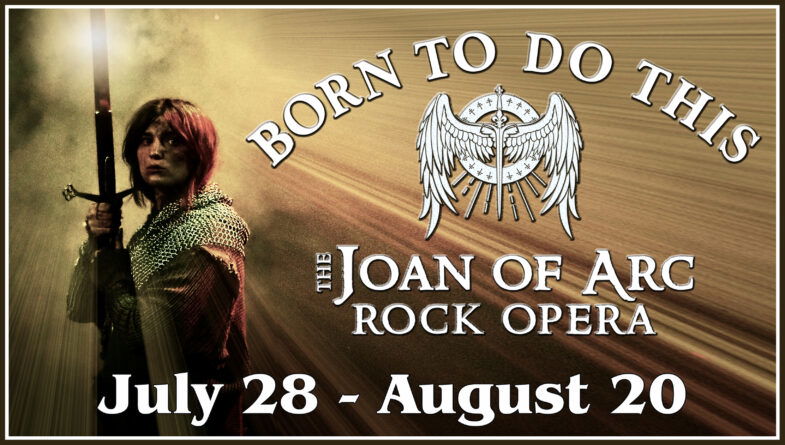 ABOUT THE SHOW
The life of a young, ordinary, fifteenth century girl, turned warrior, comes to life as she experiences miracles that strengthen her passion to save her country!
"BORN TO DO THIS" is based on actual events and quotes, but changes have been made for dramatic purposes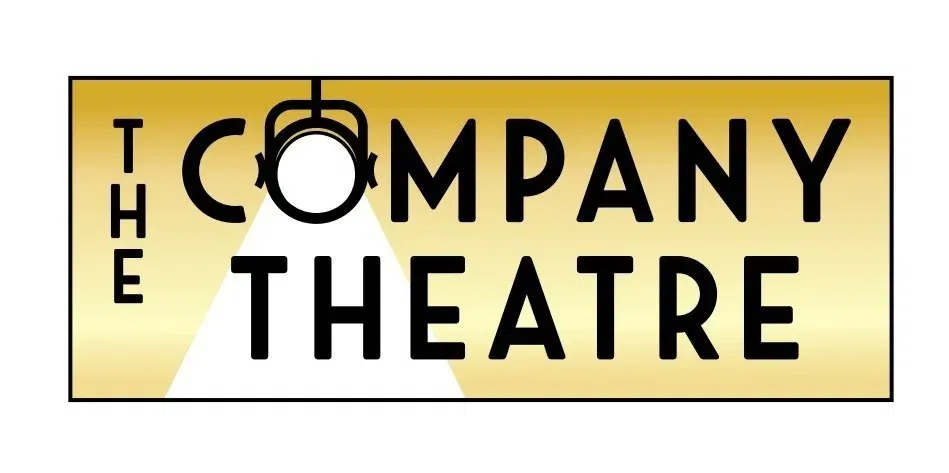 ABOUT THE COMPANY THEATRE OF NORWELL (TCT)
THE COMPANY THEATRE entertains, enlightens, and energizes audiences with high-quality productions; and through the Academy, it inspires students of all ages through the power of the performing arts.
Each year, thousands of theatre-goers across the South Shore and Southeastern Massachusetts are dazzled by the excellence of the shows staged by the award-winning Company Theatre. As a non-profit entity, THE COMPANY THEATRE is committed to:
Entertaining with accessible, high-quality theatre at affordable prices…
Educating students of diverse cultural and financial backgrounds in all aspects of the performing and visual arts through an apprenticeship program and the Academy of

THE COMPANY THEATRE

…
And Enriching the cultural scene by giving people of all social and ethnic origins the opportunity to experience and participate in new and established theatrical works.
THE COMPANY THEATRE
30 Accord Park Drive
Norwell, MA 02061 USA
Phone: (781) 871-2787
Fax: (781) 871-6914
boxoffice@companytheatre.com