ANNOUNCING SENSATIONAL SHOW TRANSFORMATION!
MOST SIGNIFICANT SHOW REINVENTION SINCE 2011!
At the Charles Playhouse, 74 Warrenton St, Boston, MA 02116S
Performances:
September 23, 2023 with Brand New Finale to debut October 5, 2023
(Contact Box Office for Exact Times)
TICKETS:
Tickets to all performances are now on-sale starting at $49
Visit www.blueman.com/boston or call 1-800-BLUEMAN.
For tickets and more information about BLUE MAN GROUP BOSTON, check out www.blueman.com.
Doors open one hour before each performance. The recommended age for children is 3 and up. Please be aware that all patrons, regardless of age, must have a ticket.
COVID 19 PROTOCOLS
Contact Venue for Most Updated COVID-19 Safety Protocols and Information.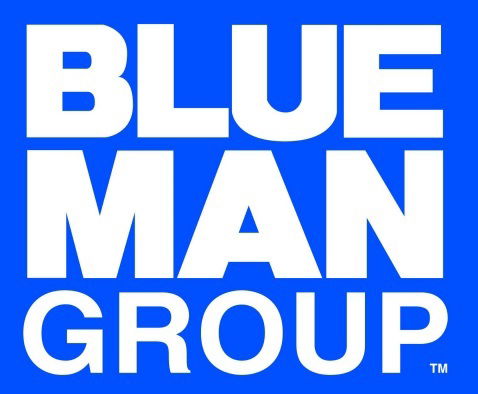 ABOUT THE SHOW
"BLUE MAN GROUP BOSTON" is back!
The theatrical phenomenon and Boston resident show staple, BLUE MAN GROUP, will be coming back from its brief hiatus with a reimagined show that includes original new music and two brand new acts, with a jaw-dropping new finale to debut on Thursday, October 5, 2023.
"BLUE MAN GROUP is thrilled to announce this revolutionary new show content to Boston audiences," says Managing Director, Jack Kenn. "We cannot wait to transport audiences with new music and new visuals through our partnership with renowned creative agency PRETTY DAMN SWEET and an all-new show finale debuting on October 5 that will certainly leave crowds on their feet."
BLUE MAN GROUP has been entertaining audiences in Boston for over 25 years, originally debuting at the Charles Playhouse in Boston's Theatre District in 1995.
This show refresh will mark the first time since 2011 that BLUE MAN GROUP BOSTON has seen a show transformation of this magnitude, while retaining the same essence and magic of the three bald and blue men who explore today's cultural norms with wonder, poking fun at the audience's collective quirks and reminding them how much they all have in common.
ABOUT BLUE MAN GROUP
BLUE MAN GROUP is a global entertainment phenomenon, known for its award-winning theatrical productions, iconic characters and multiple creative explorations. BLUE MAN GROUP performances are euphoric celebrations of human connection through art, music, comedy and non-verbal communication. Since debuting at New York's Astor Place Theatre in 1991, the live show has expanded to additional domestic residencies in Boston, Chicago, and Las Vegas, an international residency in Berlin, and multiple North American and World tours, reaching more than 50 million people worldwide. BLUE MAN GROUP is universally appealing to a broad range of age groups and cultural backgrounds, and continually injected with new music, fresh stories, custom instruments and sensory stimulating graphics. BLUE MAN GROUP is owned and operated by Cirque du Soleil Entertainment Group. For more information, please visit www.blueman.com.
ABOUT PRETTY DAMN SWEET
Founded in 2010 by Stephen Gifford and Rick Sebeck PRETTY DAMN SWEET has worked with some of the most creative and influential brands across the globe, from Apple to Xfinity. Serving as storytellers who immerse audiences in virtual worlds, PRETTY DAMN SWEET seeks to evoke emotions and create memorable experiences. The company's expertise exists at the intersection of technology, design and production. Other brands that have helped shape PRETTY DAMN SWEET'S brand through strong collaborations include Adobe, Disney, Intel, IBM, Pepsi, Hasbro, Warner Media, TBS, TNT, ESPN, Johnson & Johnson, NFL, NHL, MLB and Beachbody. More information is available at www.prettydamnsweet.com.