Umbrella Arts Center
Presents
"WHITE RABBIT RED RABBIT"
Written by Nassim Soleimanpour
Performances:
October 5, 2023 through November 12, 2023
(Contact Box Office for Exact Times)
The Umbrella Arts Center, 40 Stow Street, Concord, MA 01742
TICKETS:
# 978-371-0820
COVID 19 PROTOCOLS
Contact Venue for Most Updated COVID-19 Safety Protocols and Information.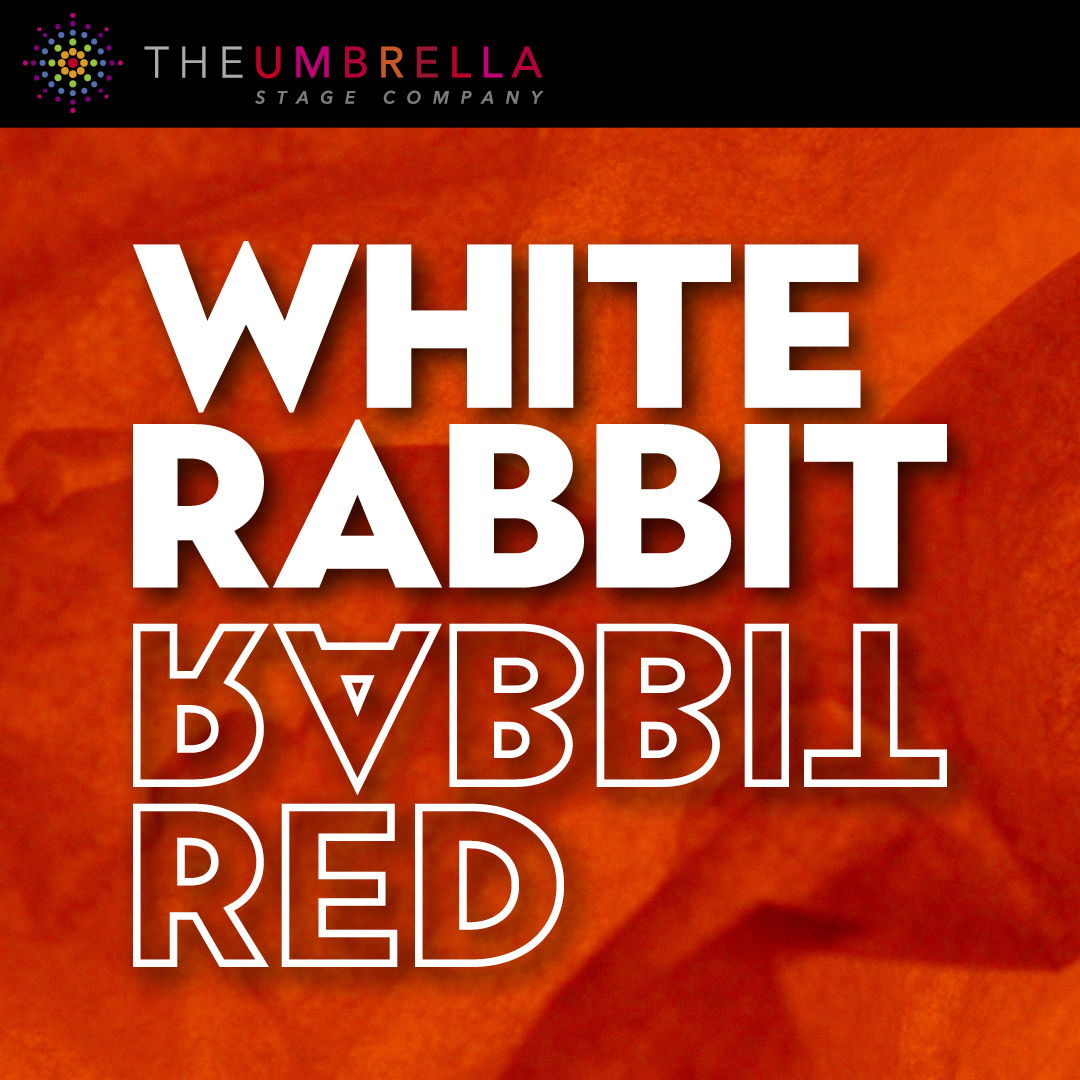 ABOUT THE SHOW
No rehearsal.
No director.
One actor.
A script in a sealed envelope.
Theater stripped to its essential elements in a no-net night of unexpected comedy and shared discovery.
Forbidden to leave his native Iran, Nassim Soleimanpour wrote a play to travel the world in his place.
Since its award-winning premiere at the Edinburgh Festival "WHITE RABBIT RED RABBIT" has been translated into more than 30 different languages and performed over 3,000 times.
At each incredibly unique performance, a different actor – one who has never before seen or read the play – brings the voice of the absent playwright to life, challenging audiences to question whose stories get told and what happens when we are fully present together.
"...playful, enigmatic and haunting…" - The New York Times
"Wildly unpredictable and completely unforgettable, WHITE RABBIT RED RABBIT is a punch in the air for self-expression; a testament to the power of words to transcend cultures and borders. You have to be there." - New Zealand Herald

ABOUT THE UMBRELLA ARTS CENTER
THE UMBRELLA ARTS CENTER enriches lives and builds a vibrant and inclusive community through the arts. THE UMBRELLA ARTS CENTER promotes creativity, learning, personal growth, and cultural exchange through accessible arts education programs, performing and visual arts presentations, and community collaborations.
THE UMBRELLA ARTS CENTER
The Umbrella Arts Center
40 Stow Street
Concord, MA 01742
# 978-371-0820