The Boch Center Shubert Theatre
In Association With
City Ballet of Boston
Presents
"Urban Nutcracker"
By Anthony Williams.
"A Nutcracker…with real soul"
Performances:
TWO DAYS/FOUR PERFORMANCES ONLY!
December 18, 2021 at 1:00pm and 7:00pm
and
December 19, 2021 at 1:00pm and 5:30pm
Boch Center Shubert Theatre, 265 Tremont Street, Boston, MA 02116.
TICKET PRICES Start at $29.95
https://www.bochcenter.org/events/detail/urban-nutcracker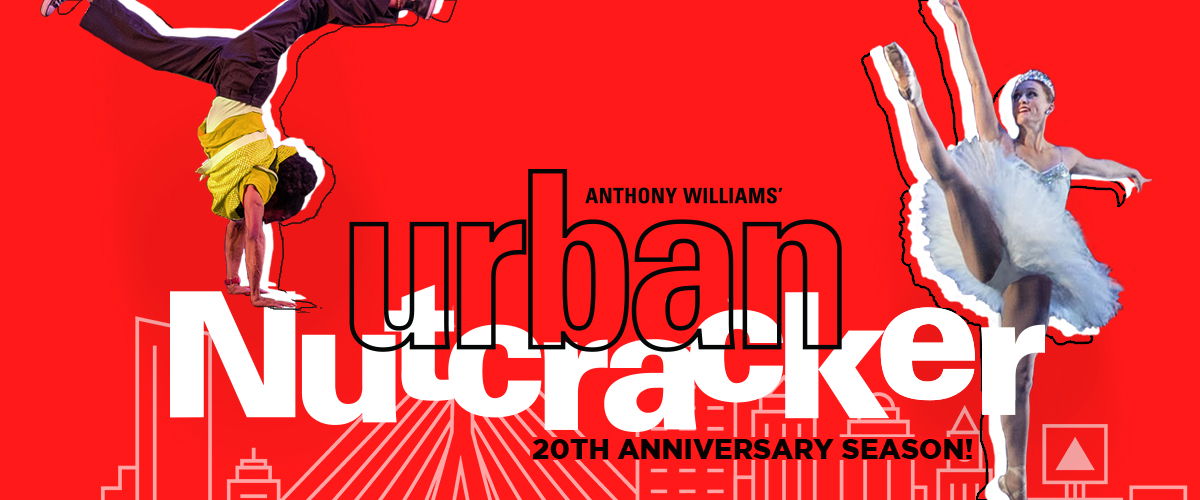 Event Details
Anthony Williams' Urban Nutcracker, the modern Boston-centric holiday classic, will celebrate its 20th annual season at the Shubert Theatre.
The move to the historic Shubert Theatre will continue to allow even more Bostonians an opportunity to experience what The Boston Globe has deemed "a holiday arts tradition reflecting the rich multicultural diversity of Boston."
The performance will showcase winter scenes set in present-day downtown Boston, blending the rhythms of Duke Ellington with the classical music of Tchaikovsky.
Anchored by classical ballet, the performances also include a broad range of dance forms such as tap, hip hop, flamenco, and jazz, accompanied throughout the performance by a small live orchestra, a first for Urban Nutcracker.
The Urban Nutcracker has grown to represent vibrant inclusiveness and is a celebration of multi-cultural Boston. It's the perfect realization of retired international ballet star, Tony Williams' vision — to create something special, something that would showcase the changing face of Boston, something that would blend classical moves with emerging diverse dance forms.
Within the walls of the Tony Williams Dance Center, Tony Williams has cultivated an environment encouraging dance excellence through encouraging young people from diverse backgrounds to connect through the arts. This model leads to the development of youth leadership and empathy and translates into a hugely authentic, energetic and excellent Urban Nutcracker run, which annually receives rave reviews!

ABOUT THE BOCH CENTER
The Boch Center is one of the nation's leading nonprofit performing arts institutions and a guardian of the historic Wang and Shubert Theatres. As New England's largest cultural venue, the Boch Center is home to theater, classical and popular music, dance, comedy, opera, Broadway musicals, family entertainment, and more. Located in Boston's historic Theater District, the Boch Center also offers a diverse mix of educational and community outreach initiatives, including the City Spotlights Leadership Program and ArtWeek; collaborates with artists and local nonprofit arts organizations; preserves historic venues; and acts as a champion for Greater Boston's arts and cultural community. Learn more at bochcenter.org.