New Players Theatre Guild
Presents
"TOGETHER AGAIN AT CHRISTMAS"
Join the New Players Theatre Guild in Fitchburg, MA.
for an informal, family friendly, "concert style" show,
complete with audience participation and singing!
It's sure to put you in the holiday spirit!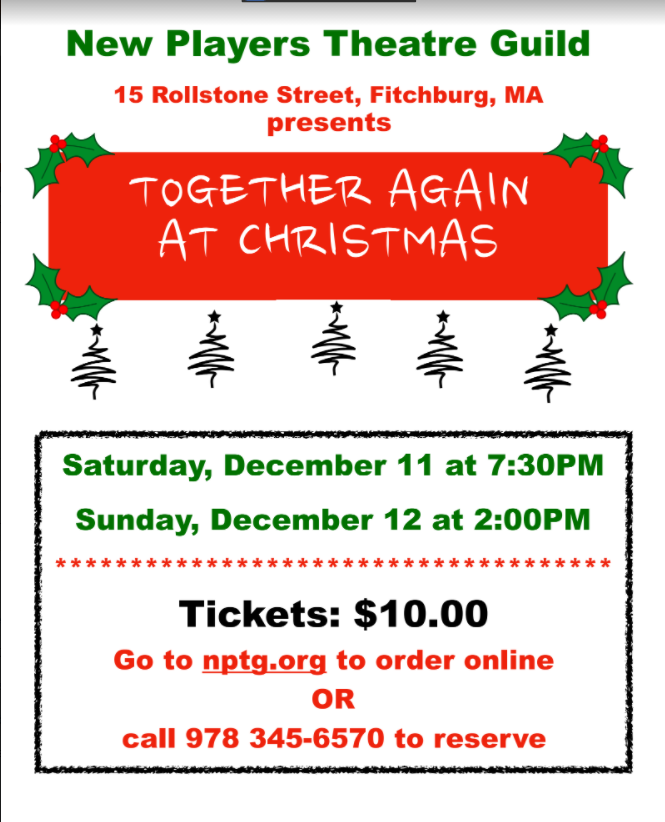 Tickets are only $10 and will help defray the winter expenses at the NPTG Center.

Tickets are available on nptg.org or you may call and make reservations.
(978) 345-6570