The Hanover Theatre for the Performing Arts
Presents Aaron Sorkin's
Adaptation of Harper Lee's
"TO KILL A MOCKINGBIRD"
"The most successful American play in Broadway history!" -NY Times
Written by Harper Lee
Adapted by Aaron Sorkin
Directed by Bartlett Sher
Cast Includes: Richard Thomas as "Atticus Finch"; Melanie Moore as "Scout Finch"; Jacqueline Williams as "Calpurnia"; Justin Mark as "Jem Finch"; Yaegel T. Welch as "Tom Robinson"; Steven Lee Johnson as "Dill Harris"; Mary Badham as "Mrs. Henry Dubose"; Joey Collins as "Bob Ewell"; David Manis as "Judge Taylor"; Luke Smith as "Horace Gilmer"; Arianna Gayle Stucki as "Mayella Ewell"; David Christopher Wells as "Sheriff Heck Tate"; Jeff Still as "Link Deas"; Liv Rooth as "Miss Stephanie/Dill's Mother"; Travis Johns as "Mr. Cunningham," "Boo Radley"; Morgan Bernhard as Ensemble; Denise Cormier as Ensemble; Christopher R Ellis as Ensemble; Stephen Elrod as Ensemble; Glenn Fleary as Ensemble; Maeve Moynihan as Ensemble; Daniel Neale as General Understudy; Dorcas Sowunmi as Ensemble; Greg Wood as Ensemble (NOTE: Information obtained from tour website subject to change)
Performances:
May 3, 2024 through May 5, 2024
(Contact Box Office for Exact Times)
Presented at the Hanover Theatre for the Performing Arts, 2 Southbridge St., Worcester.
For More Information:
877-571-SHOW (7469) info@thehanovertheatre.org
COVID 19 PROTOCOLS
Contact Venue for Most Updated COVID-19 Safety Protocols and Information.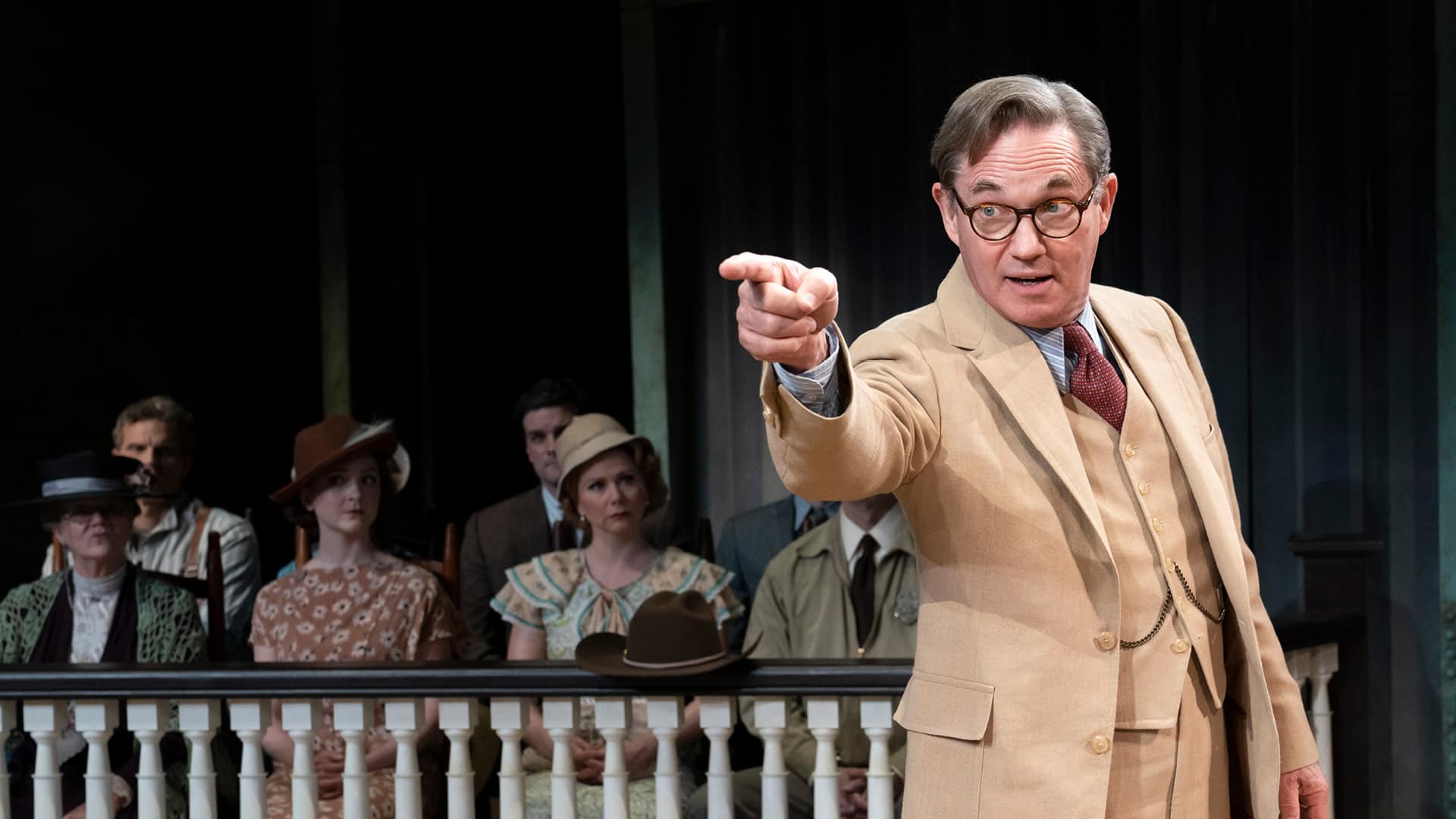 ABOUT THE SHOW
"The New York Times Critic's Pick 'TO KILL A MOCKINGBIRD' is "the most successful American play in Broadway history" - 60 Minutes
With direction by Tony Award® winner Bartlett Sher, "TO KILL A MOCKINGBIRD" is "the greatest novel of all time" (Chicago Tribune) and has quickly become "one of the greatest plays in history" (NPR).
Set in Alabama in 1934, Harper Lee's enduring story of racial injustice and childhood innocence centers on one of the most venerated characters in American literature, small-town lawyer Atticus Finch.
The cast of characters includes Atticus's daughter Scout, her brother Jem, their housekeeper and caretaker, Calpurnia, their visiting friend Dill, and a mysterious neighbor, the reclusive Arthur "Boo" Radley.
The other indelible residents of Maycomb, Alabama, are Bob Ewell, Tom Robinson, prosecutor Horace Gilmer, Judge Taylor and Mayella Ewell.
Rolling Stone gives it 5 stars, calling it "an emotionally shattering landmark production of an American classic," and New York Magazine calls it "a real phenomenon. Majestic and incandescent, it's filled with breath and nuance and soul."
Please contact the box office at 877-571-SHOW (7469) for more information.

ABOUT HANOVER THEATRE FOR THE PERFORMING ARTS
Worcester Center for Performing Arts is a registered not-for-profit 501(c)(3) organization, which owns and operates The Hanover Theatre and Conservatory for the Performing Arts. All donations are tax deductible to the fullest extent allowed by law.
HANOVER THEATRE FOR THE PERFORMING ARTS
2 Southbridge Street
Worcester, MA. 01608
877-571-SHOW (7469)