The Vokes Players
At Beatrice Herford's Vokes Theatre
Presents Nia Vardalos'
"TINY BEAUTIFUL THINGS"
Adapted for the stage by Nia Vardalos
Based on the bestselling book by Cheryl Strayed
Vokes Theatre, 97 Boston Post Road (Route 20), Wayland, MA 01778
Performances:
February/March, 2024 (DATES TBA)
(Contact Box Office for Exact Times)
TICKETS:
Contact Vokes Theatre at # 508-358-4034 or email at vokesplayers@gmail.com
COVID 19 PROTOCOLS
Contact Venue for Most Updated COVID-19 Safety Protocols and Information.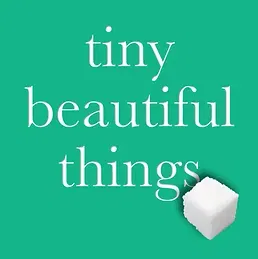 ABOUT THE SHOW
Based on the bestselling book by Cheryl Strayed and adapted for the stage by Nia Vardalos, "TINY BEAUTIFUL THINGS" personifies the questions and answers that "Sugar" was publishing online from 2010-2012.
When the struggling writer was asked to take over the unpaid, anonymous position of advice columnist, Strayed used empathy and her personal experiences to help those seeking guidance for obstacles both large and small.
"TINY BEAUTIFUL THINGS" is a play about reaching when you're stuck, healing when you're broken, and finding the courage to take on the questions that have no answers.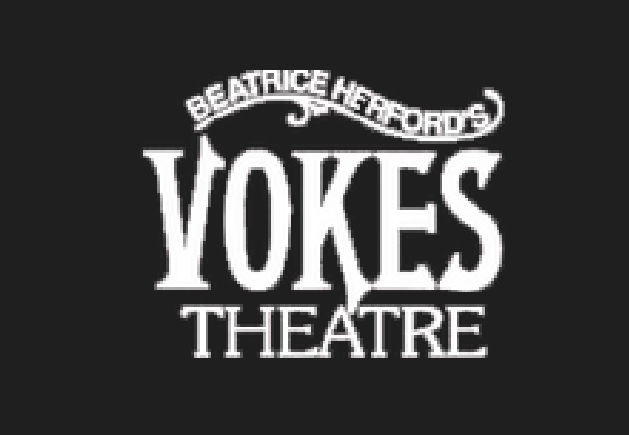 ABOUT THE VOKES PLAYERS AT BEATRICE HERFORD'S VOKES THEATRE
Beatrice Herford (1868–1952) was an American actress and vaudeville performer born in England. In 1904, Herford and her friends built a small theater on her husband's property in Wayland, Massachusetts. She named it BEATRICE HERFORD'S VOKES THEATRE, after English actress Rosina Vokes. In 1937, Beatrice gave use of the theater to a group of actors organized as THE VOKES PLAYERS. The group refurbished the theater and continue to perform in it. Beatrice's theatre is a Massachusetts historical site and houses a notable collection of theater memorabilia and photographs, in addition to remaining in vibrant and active use as the home of THE VOKES PLAYERS.
THE VOKES PLAYERS have evolved into one of the premier community theatre companies in New England, drawing many artists who work professionally in theatre elsewhere. The theatre is currently known as one of the region's preeminent local theatres. The group is made up entirely of volunteers, including the Board of Directors who are responsible for running THE PLAYERS and THE THEATRE. VOKES PLAYERS membership is by invitation, and currently numbers more than 150. VOKES presents four major productions a year, generally including one musical, as well as various member and subscriber performances throughout the year.
THE VOKES PLAYERS AT BEATRICE HERFORD'S VOKES THEATRE
Location:
BEATRICE HERFORD'S VOKES THEATRE
97 Boston Post Road (Rt. 20)
Wayland, MA, 01778
Mailing Address:
THE VOKES PLAYERS
P.O. Box 283
Wayland, MA 01778