Museful Intent
Presents Mary Darling

s

'
"THE TRANSLATOR"
Written by Mary Darling
BLOCK 134, 134 Main Street, Second Floor, Putnam, CT 06260
Performances:
August 25, 2023 through August 27, 2023
(Contact Box Office for Exact Times)
TICKETS:
For more information, contact marydarling6@gmail.com
COVID 19 PROTOCOLS
Contact Venue for Most Updated COVID-19 Safety Protocols and Information.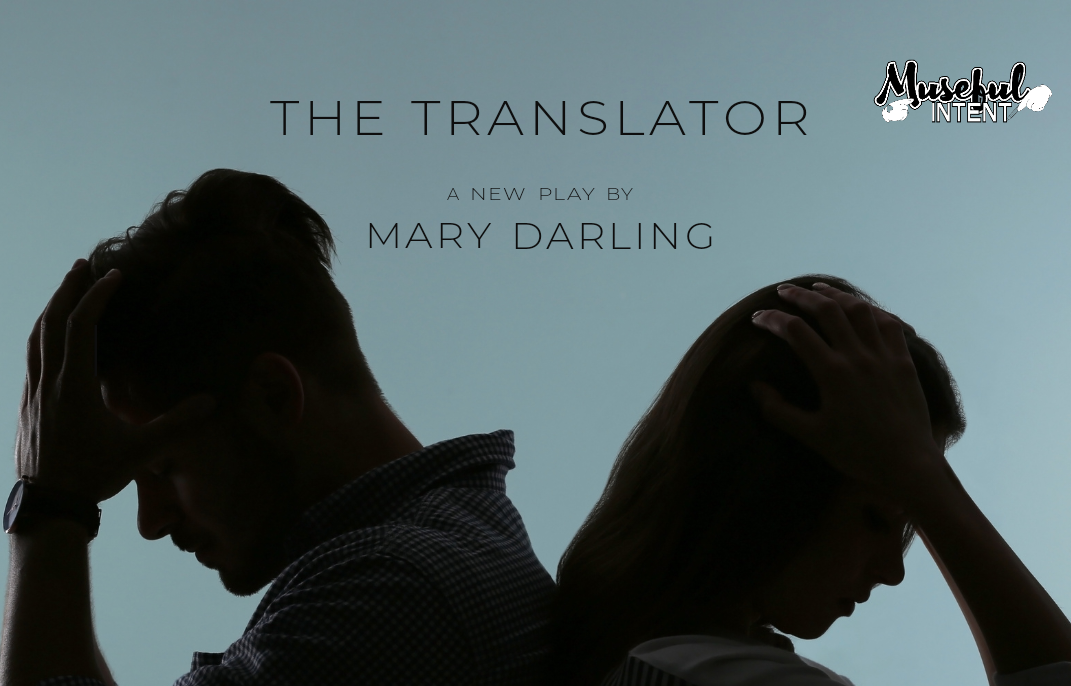 ABOUT THE SHOW
"THE TRANSLATORS" is a heartfelt new play written by Mary Darling, centering on communication (or lack thereof) in relationships.
Themes include navigating shared living spaces, chores, love, languages, addiction, general trauma and more.
ABOUT MUSEFUL INTENT AND MARY DARLING
MUSEFUL INTENT is a new performance troupe courtesy of Mary Darling, a New England based playwright & director. Mary Darling has written multiple short plays in various festivals and was part of Too Much Damn Theater's 2023 annual pass-along play competition in which her team's play "You, Me and My Multiple Consciousnesses" won seven awards, including "Best Play." Mary's work has been produced in Fitchburg, Lowell, Worcester, Cape May, Southbridge and in the virtual space. MUSEFUL INTENT strives to create relatable, accessible, inclusive work that sparks community conversation.
MUSEFUL INTENT/MARY DARLING
marydarling6@gmail.com