SpeakEasy Stage Company
Presents the Musical
"THE PROM"
WINNER! 2019 Drama Desk Award for Outstanding Musical!
Music and Lyrics by Matthew Sklar and Chad Beguelin
Book by Bob Martin and Chad Beguelin
Based on an original concept by Jack Viertel
Directed By Paul Daigneault
Music Director Matthew Stern
Choreographer Taavon Gamble
Cast Includes:
Mary Callanan*, Johnny Kuntz*, Lisa Yuen*, Meagan Lewis-Michelson, Jared Troilo*, Amy Barker*, Liesie Kelly, Anthony Pires Jr.*, Abriel Coleman, Tori Heinlein*, Nina Osso, Victor Carrillo Tracey*, Nicholas Joseph C Ochoa, Emily Cochrane, Nate Haydel, Nolan Montgomery, Brogan Nelson
Additional Production Team:
Shira Helena Gitlin - Assistant Director; Greg Maraio* – Fight Choreographer; Margaret Clark – Intimacy Director; Victor Carrillo Tracey* - Dance Captain; Nina Osso – Fight and Intimacy Captain; Emme Shaw – Props Supervisor; Eli Schildkraut – Additional Orchestrations; Grace Cutler – Assistant to Set Designer; Sam – Mix Engineer; Irene Wong – Sound Supervisor; Jack Culton – Lead Electrician; Rebecca Glick – Wardrobe Supervisor; Brenna Sincaglia – Assistant Wardrobe Supervisor; Kaitlin Rose – Sub Assistant Wardrobe Supervisor; Nate Walsh – Choreography Intern; Cori Couture & Andrea Doane – Audio Describers; Wooden Kiwi Productions – Scenery Construction; Nile Scott Studios – Show Photographer; David Costa – Additional Photography; Jenna McFarland Lord - Scenic Design; Miranda Kau Giurleo** - Costume Design; Karen Perlow** - Lighting Design; Andrew Duncan Will - Sound Design; Thomas M. Kauffman* - Production Stage Manager; Ross Gray - Assistant Stage Manager.
* MEMBER OF ACTORS' EQUITY ASSOCIATION, THE UNION OF PROFESSIONAL ACTORS AND STAGE MANAGERS IN THE UNITED STATES
** REPRESENTED BY UNITED SCENIC ARTISTS, LOCAL USA 829 OF THE IATSE
° STAGE DIRECTORS AND CHOREOGRAPHERS SOCIETY
Performances:
May 5, 2023 through June 10, 2023
(Contact Box Office for Exact Times)
Calderwood / BCA, 527 Tremont Street, Boston MA 02116
For Tickets Contact the Box Office # 617-933-8600
COVID 19 PROTOCOLS
Contact Venue for Most Updated COVID-19 Safety Protocols and Information.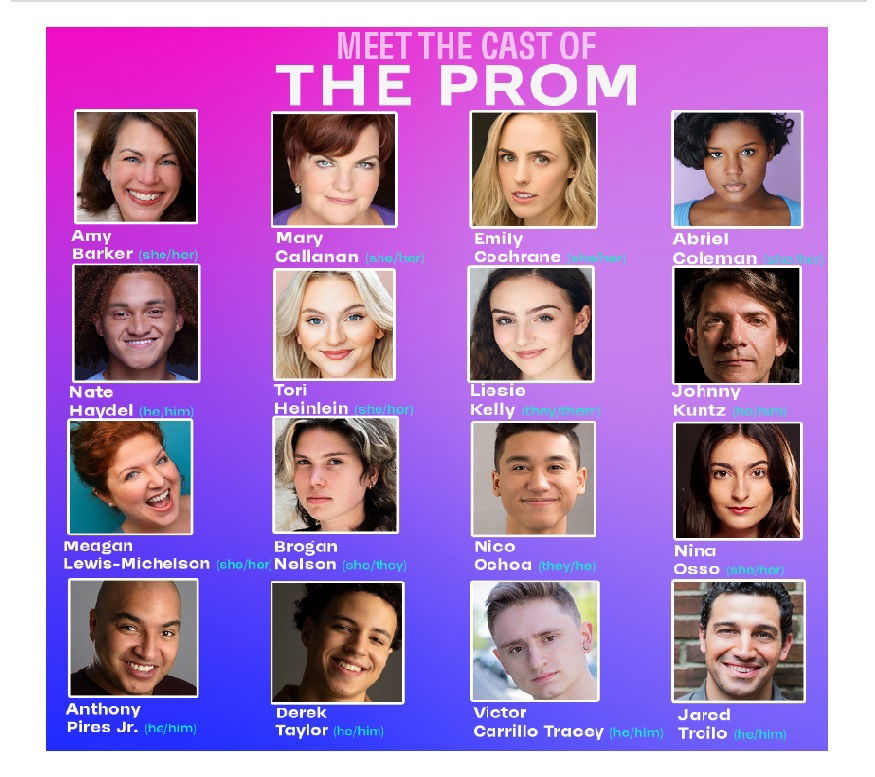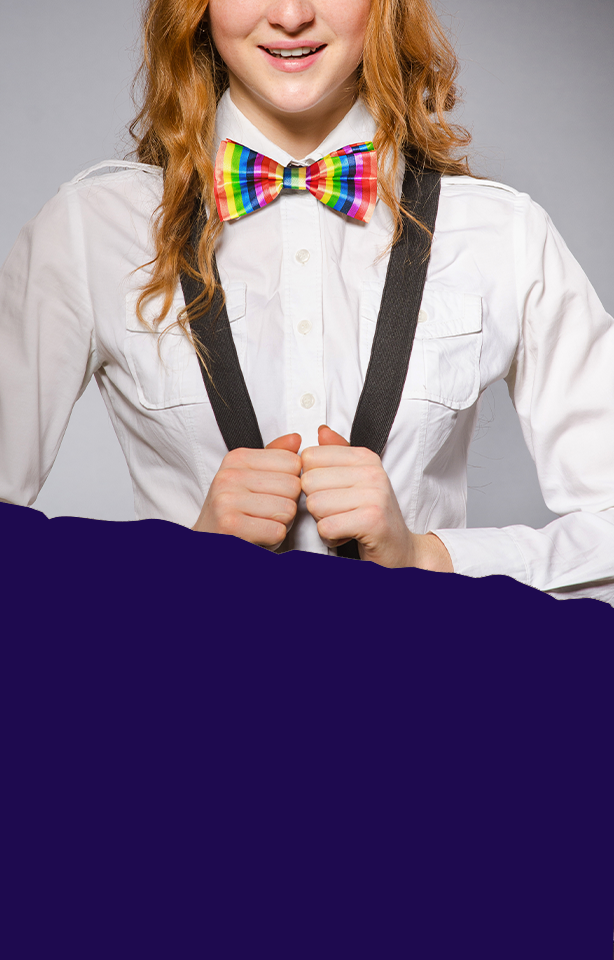 ABOUT THE SHOW
Emma didn't want to be a newspaper headline or the face of a movement.
She just wanted to take her girlfriend Alyssa to their high school prom.
But just when it seems like she might persuade the hesitant PTA, four bumbling Broadway has-beens in search of relevance barge into Edgewater, Indiana to put a spotlight on the issue — and themselves.
As the worlds of Broadway and Main Street hilariously collide, the courage of one girl reminds us all of the power of love to bring us together.
With non-stop laughs and show-stopping dance numbers,

"THE PROM"

is a feel-good musical with a message that is even more relevant today.
RUN TIME: Two hours and twenty-five minutes, including a 15-minute intermission.

ABOUT SPEAKEASY STAGE COMPANY
SpeakEasy Stage Company is a non-profit theatre company located in the South End of Boston and is led by award-winning Producing Artistic Director Paul Daigneault. SpeakEasy was named the Pavilion Resident Theater for the Boston Center for the Arts in 2007 and produces 28 weeks of new plays and musicals each season at the Nancy and Ed Roberts Studio Theater in the Calderwood Pavilion at the Boston Center for the Arts.
Subscription Information: Subscriptions for SpeakEasy Stage Company's 2022-23 Season are now on sale. To purchase or for more information, call 617-933-8600 or go online to https://www.bostontheatrescene.com/season/speakeasy-subs.aspx.
Patrons with subscription questions may also call Jim Torres at 617-482-3279 or write Jim at JimTorres@SpeakEasyStage.com.
Administrative Office
539 Tremont Street
Boston, MA 02116
617-482-3279 phone
617-482-3280 fax
info@speakeasystage.com