Exit 7 Players
Presents the Smash Broadway Musical
"THE PROM"
Music and Lyrics by Matthew Sklar and Chad Beguelin
Book by Bob Martin and Chad Beguelin
Based on an original concept by Jack Viertel
Performances:
April 19, 2024 through May 5, 2024
(Contact Venue for Exact Dates and Times)
Exit Seven Players LTD, 37 Chestnut Street, Ludlow, MA 01056
For Tickets or More Information Contact Exit 7 at # 413-583-4301 or via email at
COVID 19 PROTOCOLS
Contact Venue for Most Updated COVID-19 Safety Protocols and Information.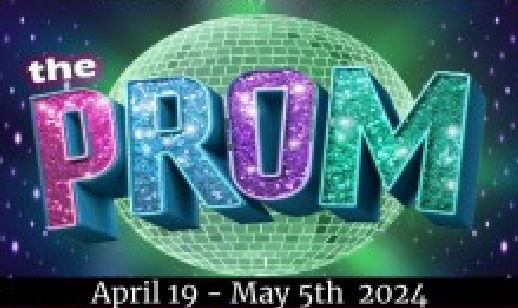 ABOUT THE SHOW
Emma didn't want to be a newspaper headline or the face of a movement.
She just wanted to take her girlfriend Alyssa to their high school prom.
But just when it seems like she might persuade the hesitant PTA, four bumbling Broadway has-beens in search of relevance barge into Edgewater, Indiana to put a spotlight on the issue — and themselves.
As the worlds of Broadway and Main Street hilariously collide, the courage of one girl reminds us all of the power of love to bring us together.
With non-stop laughs and show-stopping dance numbers, "THE PROM" is a feel-good musical with a message that is even more relevant today.

ABOUT EXIT 7 PLAYERS
Exit 7 is a community theater group located in Ludlow, Massachusetts that was founded in the spring of 1984 and began with a production of Agatha Christie's Ten Little Indians. Located on Chestnut Street in the historic auditorium of what was previously the Ludlow High School, the Exit 7 Players have focused on renovating the Chestnut Street Theater while bringing the arts to Ludlow and the surrounding communities.
Exit Seven Players LTD
413-583-4301
37 Chestnut Street, Ludlow, MA 01056