Lyric Stage Company
Presents
"THE PLAY THAT GOES WRONG"


By Henry Lewis, Jonathan Sayer & Henry Shields
Directed by Fred Sullivan Jr.
Cast Includes: Robert - Kelby T. Akin*; Annie - Alexa Cadete; Sandra - Nora Eschenheimer*; Jonathan- Dan Garcia; Trevor -Mitch Kiliulis; Chris/Stunt Coordinator/Fight Captain - Michael Liebhauser*; Max - Marc Pierre*; Dennis - Dan Whelton*; Understudy Sandra, Annie - Margaret Clark; Understudy Chris, Robert, Dennis - Patrick French; Understudy Jonathan, Max, Trevor - Matt Ryan
Additional Creative Team:
Scenic Design - Peter Colao; Costume Design - Gail Astrid Buckley**; Lighting Design- John Malinowski; Sound Design - Dewey Dellay; Production Stage Manager - Josh Rodrigues*; Assistant Stage Manager - Lucas Bryce Dixon*; Props Artisan - Karissa Roberts; Assistant Director - Kolton Bradley; Wardrobe - Hannah Schuurman; Audio Supervisor - Sean Doyle; Head Electrician -Gabriel Goldman
* MEMBER OF ACTORS' EQUITY ASSOCIATION, THE UNION OF PROFESSIONAL ACTORS AND STAGE MANAGERS IN THE UNITED STATES
** REPRESENTED BY UNITED SCENIC ARTISTS, LOCAL USA 829 OF THE IATSE
° STAGE DIRECTORS AND CHOREOGRAPHERS SOCIETY
Performances:
November 11, 2022 through December 18, 2022
(Contact Box Office for Exact Times)
140 Clarendon Street, Boston, MA 02116
BOX OFFICE # 617-585-5678

ABOUT THE SHOW
It's so bad, it's good.
"Break a leg!" takes on a whole new meaning for a woefully misguided troupe of players at the Cornley University Society's opening night performance of The Murder at Haversham Manor.
An unconscious leading lady, a corpse who can't play dead, a ruffled detective, and a word-mangling butler (among others) must battle against technical gaffes, forgotten lines, and sabotaging scenery in a quest to arrive all in one piece at the final curtain call.
Part Monty Python, part Sherlock Holmes, all mayhem, this 1920s whodunit is disastrously delightful.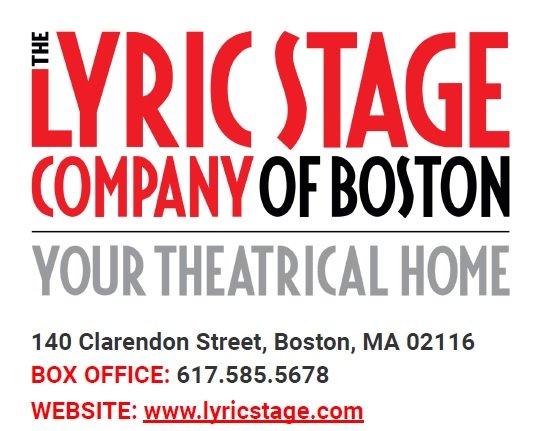 ABOUT THE LYRIC STAGE OF BOSTON
Founded in 1974 and in residence at 140 Clarendon Street since 1991, the Lyric Stage Company is Boston's oldest resident theatre company. Our mission is to produce and present live theatre in Greater Boston with an intimate approach that promotes inclusivity and connection. The Lyric Stage leads an effort to integrate live theater and theater education into the lives of all residents of greater Boston.
140 Clarendon Street
Boston, MA. 02116
BOX OFFICE: 617-585-5678