Wilbraham United Players
Presents the Rupert Holmes Musical
"THE MYSTREY OF EDWIN DROOD"
Written by Rupert Holmes
Performances:
April 12, 2024 through April 21, 2024
(Contact Box Office for Exact Times)
500 Main Street, Wilbraham, MA 01095
FOR TICKETS AND MORE INFORMATION CONTACT: # 413-949-5726

www.wilbrahamunitedplayers.org
COVID 19 PROTOCOLS
Contact Venue for Most Updated COVID-19 Safety Protocols and Information.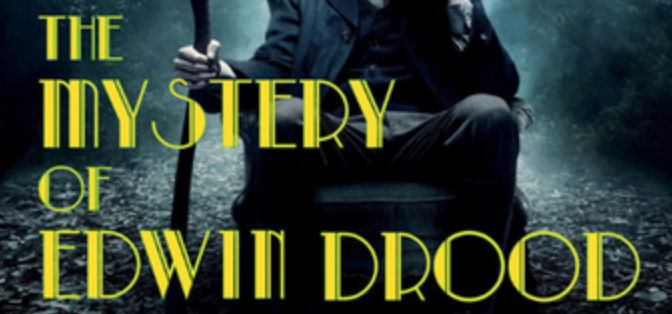 ABOUT THE SHOW
"THE MYSTERY OF EDWIN DROOD" is a hilarious, interactive whodunit mystery musical that allows the audience to enter the action and become the ultimate detectives.
The show is based on Charles Dickens' unfinished novel of the same name.
In small town of Chesterham, England, the young and charming Edwin Drood has been mysteriously murdered.
But by whom?
His leering romantic rival, John Jasper?
The infamous purveyor of opium and vice, Princess Puffer?
The mysterious Landless twins, newly arrived from Ceylon?
Or someone else even more dastardly and villainous?
Dickens passed away before he was able to reveal the culprit.
Rupert Holmes' award-winning musical solves this predicament by asking the audience to choose which character is the killer by putting it to a vote.
Staged in metatheatrical manner by the Music Hall Royale, a traveling Victorian theatre troupe full of just as many colorful characters as the roles they play, this charming and inventive musical is sure to intrigue and entertain any musical or mystery lover.
All actors play two parts. Each plays an actor of the Music Hall Royale and also the character he or she plays in Music Hall's production of "THE MYSTERY OF EDWIN DROOD".

ABOUT WILBRAHAM UNITED PLAYERS
Since 1956, WILBRAHAM UNITED PLAYERS (WUP) have been entertaining audiences of all ages with memorable musicals, comedies, and dramas. Based in Wilbraham, this non-profit group brings together people of all generations, cultures and tastes from throughout the Pioneer Valley, people who share a common bond: the love of a good show. The group's original focus was primarily Gilbert and Sullivan, performing an operetta every other year through 1984. In recent years, WUP's repertoire has expanded to include such hits as "CHICAGO," "STEEL MAGNOLIAS" and "GUYS AND DOLLS." In 2006 WUP celebrated its 50th Anniversary with a new production of "The Mikado." In our 2016 season – for our 60th anniversary- we returned to our Gilbert and Sullivan roots with a rousing production of "THE PIRATES OF PENZANCE!" Every season we strive to bring our audiences the best of local theatre in well-loved favorites or new shows. We offered the New England premiere of "THE GREAT GATSBY" in 2012 and in 2014 presented the Western Mass premiere of "THE LIGHT IN THE PIAZZA."
WILBRAHAM UNITED PLAYERS
500 Main Street
Wilbraham, MA 01095
# 413-949-5726