Presents
Iconic Broadway Musical
Meredith Willson's
Written by Meredith Willson
Directed by Terrie Hyde
Music Director Senja Morgan
Choreographer Alison Hall
Performance Dates:
February 23 & 24, 2024 at 7:00pm
March 1 & 2, 2024 at 7:30pm
March 3, 2024 at 2:00pm
Mount Wachusett Community College, 44 Green Street, Room 182, Gardner, MA.
TICKETS:
Tickets are available online at mwcc.universitytickets.com or by phone at 978-630-9388.
For additional information contact Professor Gail Steele at 978 630-9162 or g_steele@mwcc.mass.edu
COVID 19 PROTOCOLS
Contact Venue for Most Updated COVID-19 Safety Protocols and Information.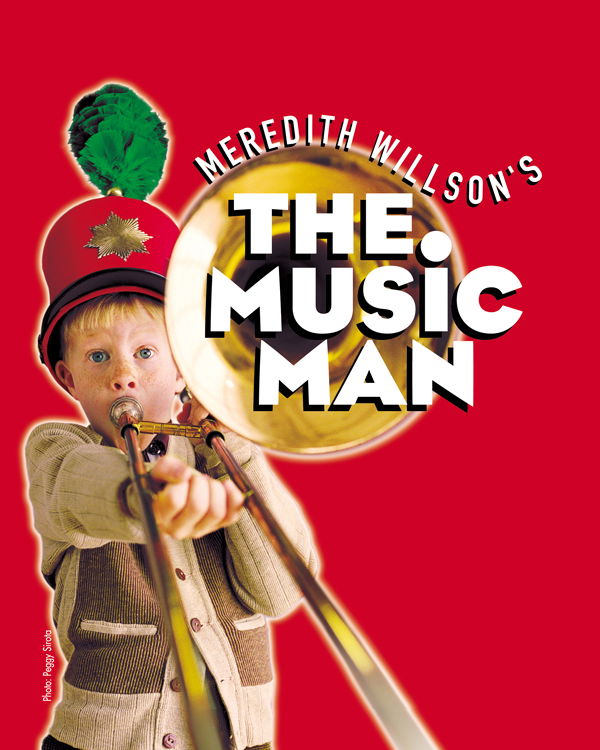 ABOUT THE SHOW
As Meredith Willson's classic story of "THE MUSIC MAN" begins, there's trouble in River City!
When smooth-talking con man Harold Hill arrives in a small, tight-knit town in Iowa, he expects to dupe its residents with his elaborate moneymaking scheme.
Despite his complete lack of musical literacy, he will convince everyone that he is a brilliant bandleader and recruit all the boys in town to form a band, pocketing the cash for instruments and uniforms.
The problem?
Some of the town members, especially the stern librarian, Marian Paroo, don't quite buy Harold's story.
As Harold struggles to keep his scheme afloat, he also finds himself increasingly attached to the townspeople, who have all experienced a positive change since Harold came to town.
Complicating matters even more, Harold is also falling head-over-heels for the beautiful Marian.
As All-American as apple pie and as charming as can be, "THE MUSIC MAN" is a crowd-pleasing show with a great number and range of roles that is well-suited to professional, community, and school productions alike.

Mount Wachusett Community College
444 Green Street
Gardner, MA 01440