New Players Theatre Guild
Presents the Iconic Broadway Musical
Meredith Willson's
"THE MUSIC MAN"
Written by Meredith Willson
Directed by Bob Healy
Musical Director Kris Layton
Choreographer Nicole Couture-Skorb
Co-Producers Nancy King and Bill McGrath
New Players Theatre Guild Center for the Performing Arts, 15 Rollstone Street, Fitchburg, MA.
Performances:
November 3, 4, 10 & 11, 2023 at 7:30pm
November 5 & 12, 2023 at 2:00pm
MORE INFO AND TICKETS:
Phone # 978-345-6570
COVID 19 PROTOCOLS
Contact Venue for Most Updated COVID-19 Safety Protocols and Information.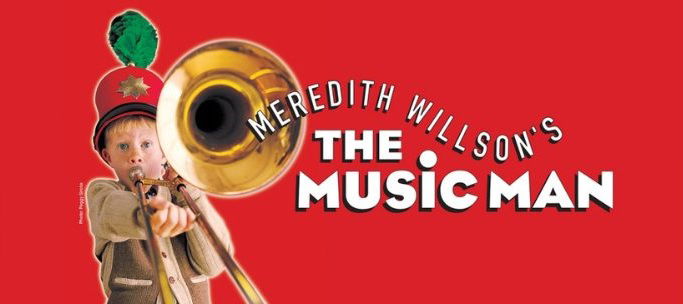 ABOUT THE SHOW
As Meredith Willson's classic story of "THE MUSIC MAN" begins, there's trouble in River City!
When smooth-talking con man Harold Hill arrives in a small, tight-knit town in Iowa, he expects to dupe its residents with his elaborate moneymaking scheme.
Despite his complete lack of musical literacy, he will convince everyone that he is a brilliant bandleader and recruit all the boys in town to form a band, pocketing the cash for instruments and uniforms.
The problem?
Some of the town members, especially the stern librarian, Marian Paroo, don't quite buy Harold's story.
As Harold struggles to keep his scheme afloat, he also finds himself increasingly attached to the townspeople, who have all experienced a positive change since Harold came to town.
Complicating matters even more, Harold is also falling head-over-heels for the beautiful Marian.
As All-American as apple pie and as charming as can be, "THE MUSIC MAN" is a crowd-pleasing show with a great number and range of roles that is well-suited to professional, community, and school productions alike. .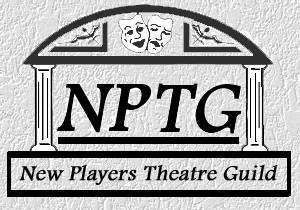 ABOUT NEW PLAYERS THEATRE GUILD
New Players Theatre Guild's goal is to foster and promote an active interest in community theater. It is a not-for-profit organization dedicated to encouraging people of all ages to participate in the joy of creating quality theater for the Montachusett area audiences. NPTG presents small to medium-scale musical productions and musical reviews for the public as well as straight plays. New Players Theatre Guild was founded in 1975 and varies in membership size, but has, at times grown to a membership of over 120 people. The group is managed by a Board of Directors, elected yearly by the membership, as well as several committees that carry out the various activities of the organization.
New Players Theatre Guild
15 Rollstone Street
Fitchburg, MA.
978-345-6570