Gateway Players Theatre
Presents
"THE MONKEYBAR MAFIA"
Gateway Players Theatre will present "THE MONKEYBAR MAFIA," written and produced by Ed Humphries, and directed by John Kennedy.
Performance Dates:
March 3, 4, 10, 11 and 12, 2023
(Contact Box Office for Exact Times)
Performances to be held at Fellowship Hall of Elm Street Congregational Church, 61 Elm Street in Southbridge, MA. Entrance is on Park Street (around corner).
Tickets:
Contact # 508-764-4531 or visit www.gatewayplayers.org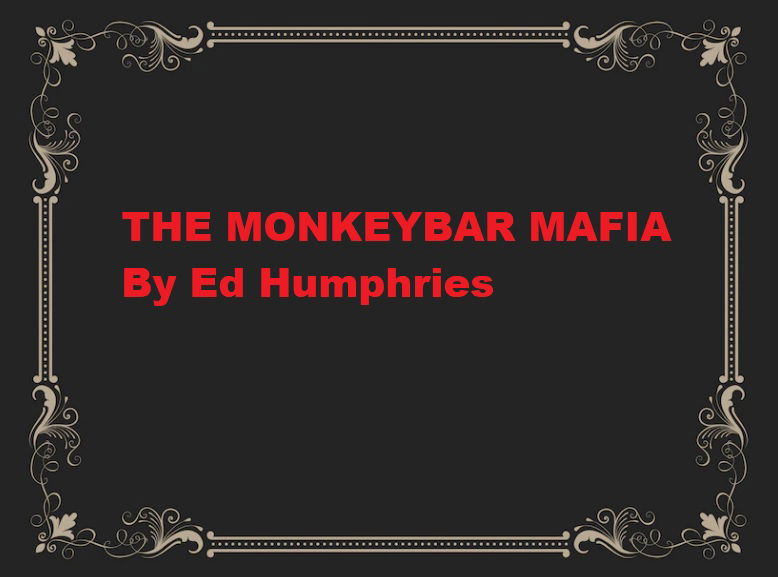 ABOUT THE SHOW
Ryan Coulton spent his adult life as a corporate drone; a career that took him far away from his true passion; writing.
When he finds himself 'displaced' – another victim of a crumbling economy – Ryan's wife encourages him to clear his mind of the arduous daily job search by reconnecting with his kids.
His daily trips to the playground bring him into the orbit of "THE MONKEYBAR MAFIA" – a collection of Stay-at-Home Moms bound together by their shared love of friends, family and a good Cosmo.
Ryan soon develops a close friendship with one Mom in particular; a woman who shares his 'regret' at having left true talent behind for other pastures.
As the two inspire each other to rekindle sparks of their own creative passions; a scandal forms that threatens to derail Ryan's journey.
"THE MONKEYBAR MAFIA" is a humorous and poignant look at joblessness, restlessness and the paths we choose and those we leave behind as we travel this road of life.

ABOUT GATEWAY PLAYERS OF SOUTHBRIDGE
Gateway Players Theatre, Inc. is an all-volunteer community theater providing quality live theatre performances and workshops to Southbridge, Sturbridge, and Charlton, Massachusetts and surrounding areas. Gateway Players Theatre, Inc. started in 1975, when a group of interested community members decided that Southbridge needed a theater group to bring live productions to the area. First using local schools and borrowed rehearsal and storage space, Gateway then moved into its current home in 1978, when Ruth Wells (of the American Optical Company Wells family) donated her home on Main Street as a cultural center in Southbridge. Gateway offers a full season of productions, usually performed at Elm Street Congregational Church, 61 Elm Street, Southbridge, MA, as well as workshops for youths and adults. Auditions are open to all, and new members are always welcome.
Gateway Players Theatre, Inc.
PO Box 171
Southbridge, MA 01550
508-764-4531