Umbrella Arts Center
Presents
"THE MINUTES"
Written by Tracy Letts
Performances:
March 1, 2024 through March 24, 2024
(Contact Box Office for Exact Times)
Main Stage Theater 144
The Umbrella Arts Center, 40 Stow Street, Concord, MA 01742
TICKETS:
# 978-371-0820
COVID 19 PROTOCOLS
Contact Venue for Most Updated COVID-19 Safety Protocols and Information.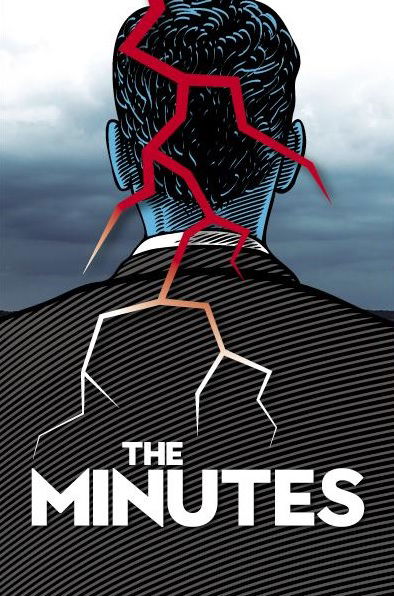 ABOUT "THE MINUTES"
An evening in Big Cherry – a small town in anywhere USA – and the city council meeting unfolds in real time, unmasking undercurrents that threaten to undo life as they know it … and driving the question -
"How far would you go?"
Award-winning playwright Tracy Letts' ("August: Osage County") new play was called one of the most thrilling on Broadway in recent years.
Nominated as Best New Play by the Tony Awards and Outer Critics Circle in 2022, and for the Pulitzer Prize in drama, "THE MINUTES" is part biting comedy, part Hitchockian mystery, and at its dark heart an unflinching allegory about small-town politics and real-world power.
"...both a political comedy and a wicked, methodically plotted horror show… It's devilishly funny until it's not. It is thrilling and essential theater …" - Variety
"It's an important play, a visceral theatrical experience about what has happened to retail American democracy and how this nation decides which stories about itself it wants to believe." - NY Daily News

ABOUT THE UMBRELLA ARTS CENTER
THE UMBRELLA ARTS CENTER enriches lives and builds a vibrant and inclusive community through the arts. THE UMBRELLA ARTS CENTER promotes creativity, learning, personal growth, and cultural exchange through accessible arts education programs, performing and visual arts presentations, and community collaborations.
THE UMBRELLA ARTS CENTER
The Umbrella Arts Center
40 Stow Street
Concord, MA 01742
# 978-371-0820