The Majestic Theater of West Springfield, MA.
Presents
"The Marvelous Wonderettes: DREAM ON"
Written & Created by Roger Bean
Performances:
September 9 – October 17, 2021
(TIMES TBA)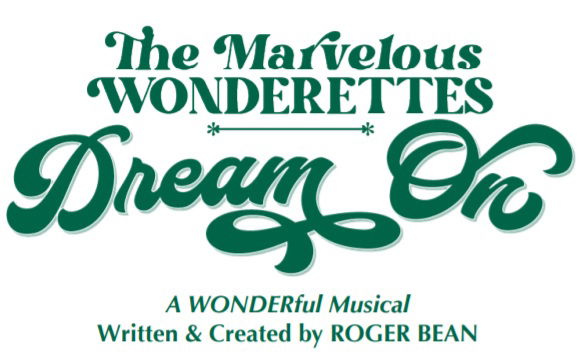 SYNOPSIS:
It's 1969, and The Marvelous Wonderettes—Betty Jean, Cindy Lou, Missy & Suzy—have come back to Rockville High to throw a retirement party for their favorite homeroom teacher.
The girls sing their way through the greatest girl-group hits of the 60's ("Gimme Some Lovin'", "Downtown", "Build Me Up, Buttercup", "Love Will Keep Us Together", "I've Got The Music In Me" and many, many others) and bid Ms. McPherson a fond farewell.
One of the girls also reveals that she, too, will be saying "Goodbye" to search for success and happiness on her own.
Act 2, though, brings the girls back together as the Class of 1958 celebrates its 20-year reunion, and provides the perfect soundtrack for these old friends to catch up on the places life has led them.

ABOUT THE MAJESTIC
Locally-produced professional live theater since 1997
Before it was a live theater, local residents may remember the Majestic Theater as a movie house. It has since been renovated and reimagined to bring live performances to the West Springfield area, giving local performance and technical artists the opportunity to thrive.
Every season at the Majestic consists of five productions (including at least one musical) featuring local actors.
In addition to the subscription season, the summer includes children's theater, concerts, plays, open mic nights, and improvisational comedy shows.
Recently named the best place to see live theater in the Pioneer Valley in the Valley Advocate Readers' Poll, the Majestic continues to offer great theater thanks to the support and generosity of its 4200+ subscribers.
The Majestic Theater's box office re-opened on June 28, 2021 to allow the staff time to handle subscriptions for the upcoming season of shows.
All box office staff, performers, and production staff are fully vaccinated against COVID-19. At this time, visitors to the box office are required to wear masks while in the building.
Those interested in subscribing to the season's package of The Marvelous Wonderettes – Dream On, Don't Dress for Dinner, Betty & The Patch, Blithe Spirit and 9 to 5 should visit or call the box office at (413) 747-7797.