The Lyric Stage Company of Boston
Presents
"THE LAST FIVE YEARS"


Written By Jason Robert Brown
Directed by Leigh Barrett
Music Director Dan Rodriguez
Cast: Jared Troilo* as Jamie and Kira Troilo as Cathy.
Production Team: Scenic Design - Jenna Mcfarland Lord; Costume Design - David Lucey; Sound Design - Andrew Duncan Will; Lighting Design - Karen Perlow**; Production Stage Manager - Nerys Powell*; Assistant Stage Manager/Covid Safely Manager - Rose Mancuso; Props Artisan - Lauren Corcuera.
Performances:
November 12, 13, 19, 20, 26, 27, December 3 & 4, 2021 at 8:00pm
November 13, 14, 29, 21, 27 & 28, December 4 & 5, 2021 at 3:00pm
November 17, 24, 2021 at 2:00pm
November 17 & 18, December 1 & 2, 2021 at 7:30pm


PRODUCTION SPONSORED BY NINA AND DON BERK
DIRECTOR LEIGH BARRETT, SPONSORED BY PAUL KASTNER
140 Clarendon Street, Boston, MA 02116
BOX OFFICE # 617-585-5678
Summary
The Last Five Years is an emotionally powerful and intimate musical about two New Yorkers in their twenties who fall in and out of love over the course of five years.
The show's unconventional structure consists of Cathy telling her story backwards while Jamie tells his story chronologically.
* Member of Actors' Equity Association, the Union of Professional Actors and Stage Managers in the United States
** Represented by United Scenic Artists, Local USA 829 of the IATSE°Stage Directors and Choreographers Society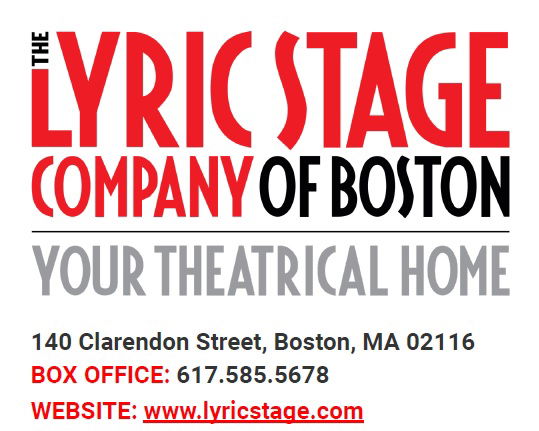 ABOUT THE LYRIC STAGE OF BOSTON
Founded in 1974 and in residence at 140 Clarendon Street since 1991, the Lyric Stage Company is Boston's oldest resident theatre company. Our mission is to produce and present live theatre in Greater Boston with an intimate approach that promotes inclusivity and connection. The Lyric Stage leads an effort to integrate live theater and theater education into the lives of all residents of greater Boston.
140 Clarendon Street
Boston, MA. 02116
BOX OFFICE: 617-585-5678